There are hundreds of United States service members who've competed in the modern Olympic Games and dozens who've won medals. Some participated in the Games before joining, while others were members of Team USA while simultaneously serving.
Every individual who qualifies for a U.S. Olympic team is a world-class athlete, but there are some whose athletic performance and service records distinguish them from the rest of an impressive crew.
Here are 10 gifted Olympic athletes who also served their country.
Louis Zamperini
Zamperini was a troubled kid who got his life on track when he discovered running. He qualified for the 1936 Olympics and finished eighth in the 5,000-meter race but ran a final lap that was so fast that it set a single-lap record. Adolf Hitler was so impressed that he requested a meeting with the young runner.
After college, Zamperini enlisted in the Army Air Force in September 1941 and was a bombardier on a B-24 that crashed into the ocean in May 1943. After 47 days at sea, he was rescued by the Japanese Navy who sent him to a brutal prisoner of war camp.
Zamperini survived his incarceration and wrote a best-selling book about his wartime experiences. Laura Hillenbrand's 2010 biography, "Unbroken: A World War II Story of Resilience and Redemption," became a #1 bestseller and inspired two movies, 2014's Oscar-nominated "Unbroken" and the 2018 sequel "Unbroken: Path to Redemption."
Related: Director Angelina Jolie Tells Louis Zamperini's Story in 'Unbroken'
Mal Whitfield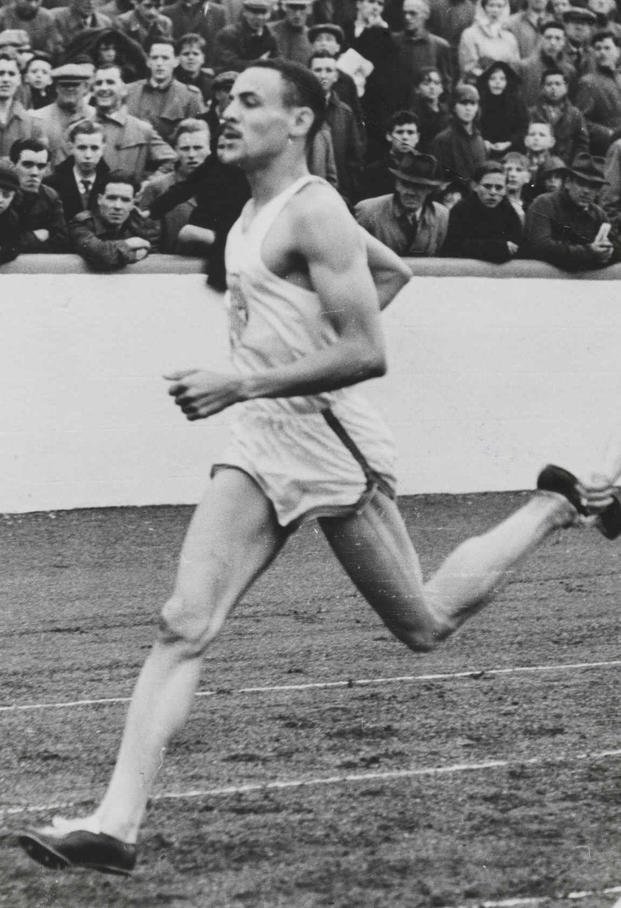 Whitfield served as a tail gunner with the Tuskegee Airmen during World War II. At the age of 24 (late middle age in sprinter years), he won gold medals in the 800 and 4×400 relay and a bronze in the 400 at the 1948 London Games. He came back four years later to repeat his gold in the 800 and picked up a silver medal in the 4×400 relay.
Whitfield also served in the Korean War, flying dozens of bombing missions as a tail gunner. After his military career, he became a goodwill ambassador for the U.S. State Department, coaching athletes in 132 countries and helping establish an infrastructure for African sports programs. More than 5,000 athletes studied in the United States on sports scholarships arranged by Whitfield.
David Robinson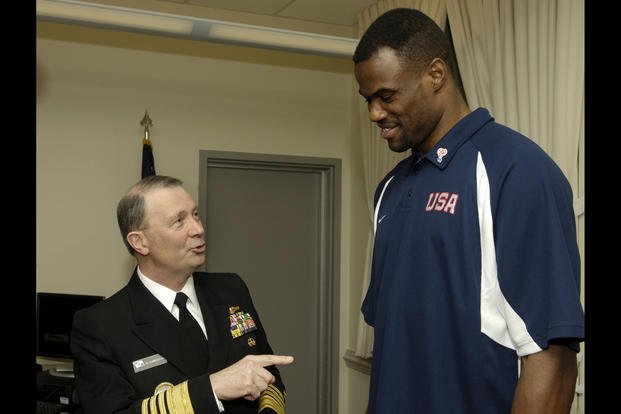 There's no doubt that Robinson is the best basketball player in Naval Academy history. He led the Midshipmen to the East Regional finals in 1986. Drafted first overall by the San Antonio Spurs in 1987, he didn't seek a waiver and served two years of active duty as a civil engineering officer before playing in the NBA. The Spurs won two NBA championships when Robinson was on the team.
Robinson won gold medals with the USA basketball team at the 1992 Barcelona and 1996 Atlanta Games. He was also on the amateur squad that took home bronze at the 1988 Seoul Olympics, a disappointing result that led to the pros-only Dream Team in 1992.
Lones Wigger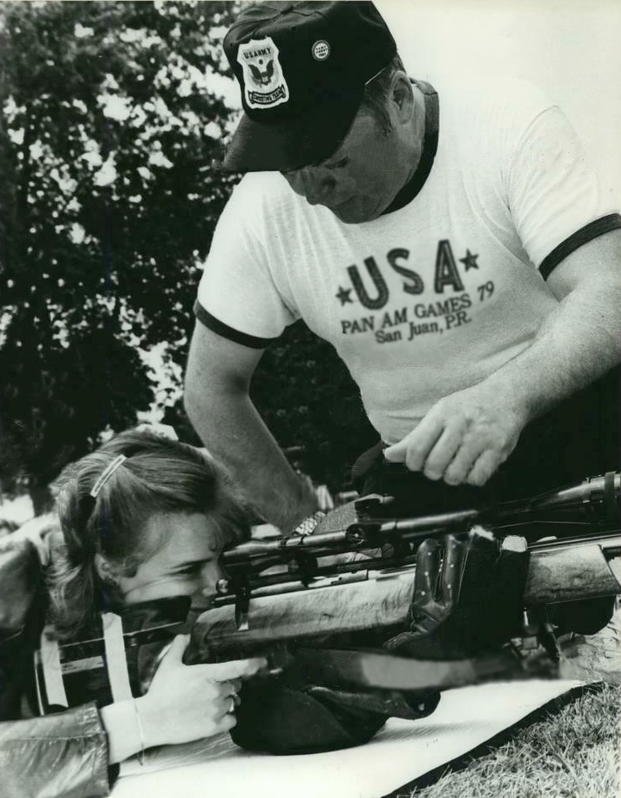 Army Lt. Col. Lones Wigger is heralded as the greatest competitive rifle shooter in U.S. history. He won gold in the 50-meter rifle (three positions) and silver in the 50-meter rifle (prone) at the 1964 Tokyo Olympics.
Wigger competed (but did not medal) at the 1968 Mexico City Olympics. He came back strong and won gold in the 300-meter free rifle (three positions) in 1972 at the Munich Games. After skipping the Montreal Olympics in 1976, Wigger qualified for the 1980 Moscow Olympics but didn't compete because the United States boycotted to protest the Soviet invasion of Afghanistan.
Harrison Dillard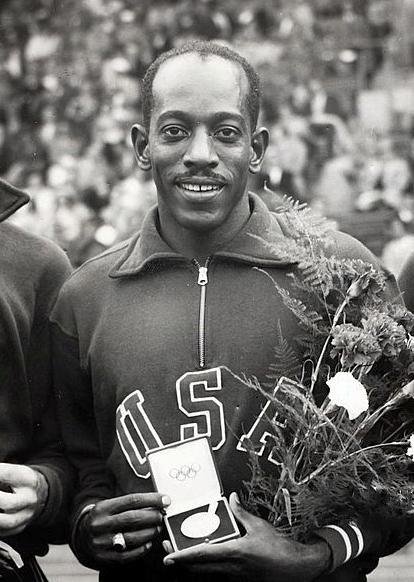 Dillard was drafted in 1943 and served in the Army with the 92nd Infantry Buffalo Soldiers during World War II. He attended Baldwin-College before and after the war and won NCAA and AAU titles as a hurdler.
At the 1948 London games, Dillard appeared to tie fellow American Barney Ewell in the 100-meter sprint, but a photograph revealed that Dillard was the winner. It was the first time a photo finish determined a gold medal in the Olympics. Dillard also won another gold medal on the 4×100 hurdles relay team.
At the 1952 Helsinki Games, Dillard repeated gold with the 4×100 relay team and won individual gold in the 110 hurdles.
Charley Paddock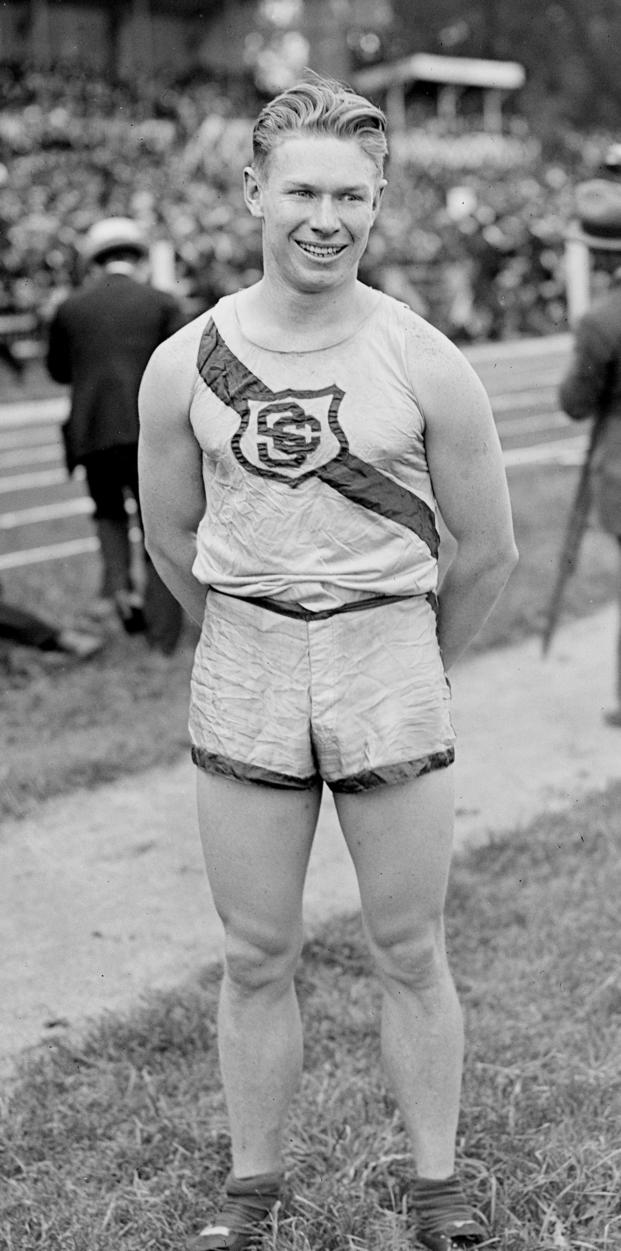 You know Paddock, a Marine veteran, as the arrogant American from the 1981 Oscar Best Picture, "Chariots of Fire." That was a movie made by and about Brits, so they didn't get the story right.
Paddock served as a field artillery lieutenant in World War I and later joined the track team at the University of Southern California. He represented the USA at the 1920 Antwerp Olympics and won gold in the 100 and 4×100 relay. He also won a silver in the 200.
At the 1924 Paris Games (the Olympics portrayed in "Chariots of Fire"), Paddock won silver again in the 200. After a career in newspapers, Paddock reenlisted in the Marines and served as a captain during WWII. He died in a plane crash near Sitka, Alaska, in 1943.
Willie Davenport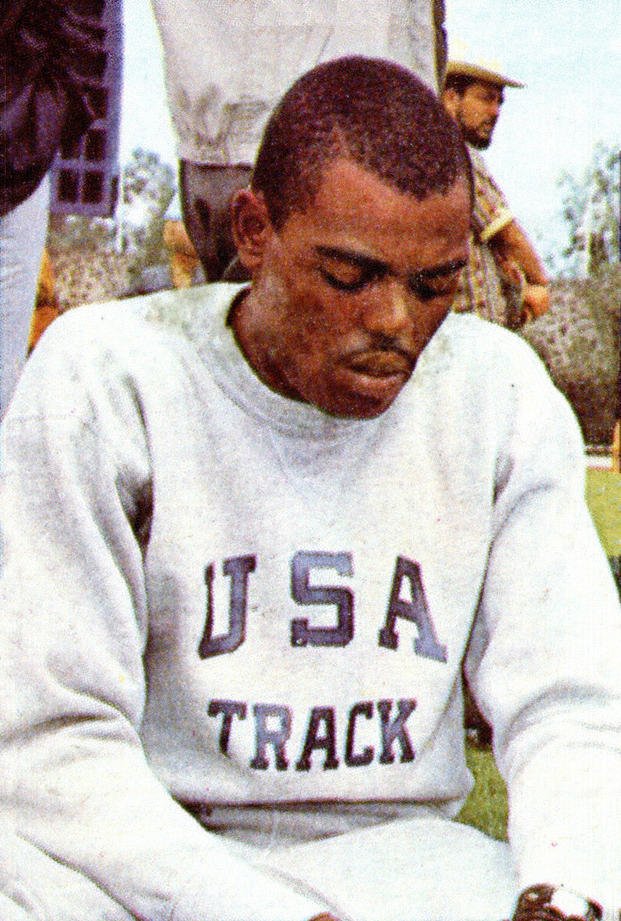 Davenport achieved a rare feat in track and field, competing in five separate Olympics from 1964-1980. When he competed in Tokyo in 1964, Davenport was serving in the U.S. Army.
In 1968, he won a gold medal in the 110-meter hurdles in Mexico City and took bronze in the event in Montreal in 1976 Montreal Olympics.
You may be asking yourself, "How did Davenport compete in 1980 if the USA boycotted the Moscow Games?" The sprinter made Team USA as a runner for the bobsled team at the Lake Placid Winter Olympics. Davenport and teammate Jeff Gadley were the first Black Americans to compete in the Winter Olympics.
Tommy Kono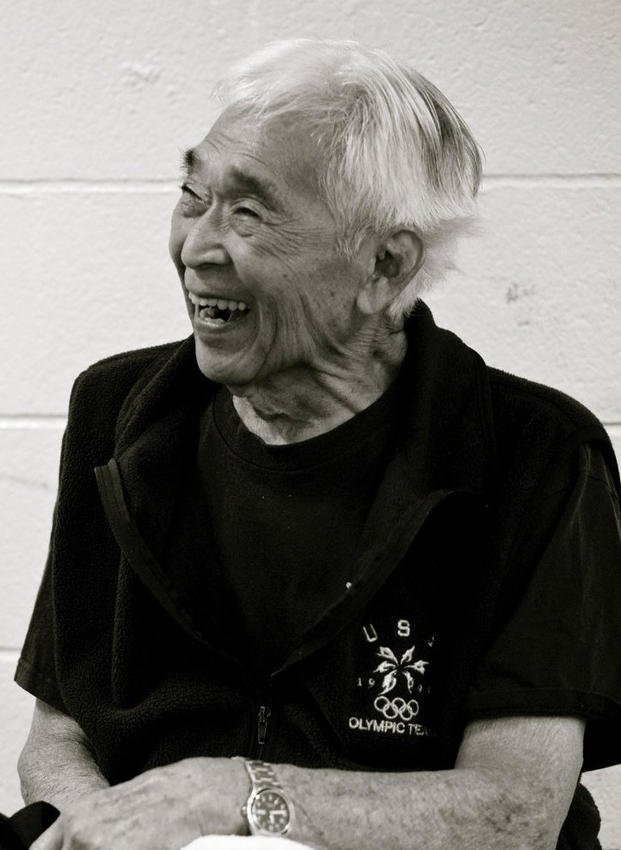 Tamio "Tommy" Kono spent his teenage years in a Japanese American internment camp during World War II. He took up weightlifting as part of the Tule Lake Internment camp's bodybuilding club.
Drafted in the Army in 1950, his superior officers realized his Olympic potential and held him out of combat in the Korean War. Their bet paid off, as Kono won a gold medal in the 67.5-kilogram division at the 1952 Helsinki Games and another gold in the 82.5-kg division at Melbourne in 1956. He returned for the 1960 Games in Rome and took home silver in the 75-kg division.
Kono dominated at the World Weightlifting Championships for a decade from 1953-1962, taking home six golds, a bronze and a silver medal. Kono designed the support bands for knees and elbows that have become standard equipment for weight training.
Leon Spinks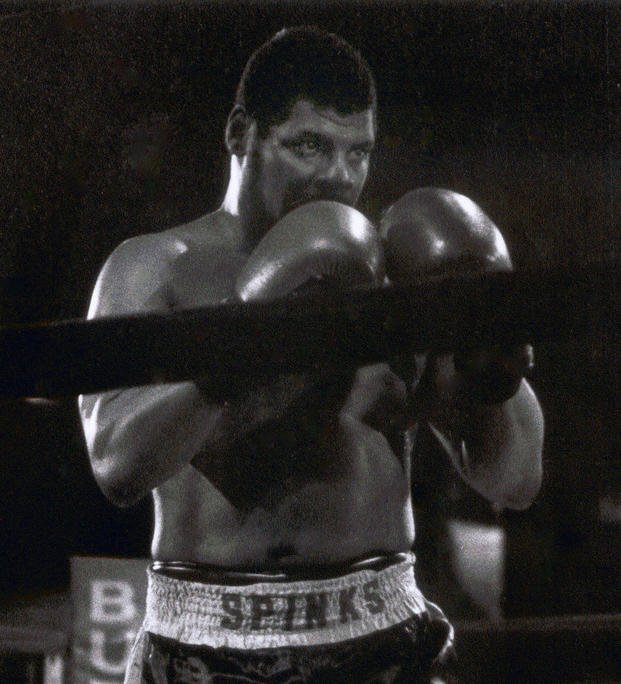 Spinks won three consecutive AAU light heavyweight championships from 1974-1976 while serving in the Marines. At the 1976 Montreal Olympics, Cuban boxer Sixto Soria was a prohibitive favorite to win the light heavyweight division until Spinks upset him in a close match to take home the gold medal.
Less than two years later, Spinks took on heavyweight champion Muhammad Ali in Las Vegas in a bout that was supposed to be an easy payday for the self-proclaimed Greatest of All Time. Spinks defeated Ali in a split decision and took the title.
Considering Ali's reputation as a "draft dodger," there was a huge celebration in some corners of the military community as the Marine emerged victorious. It almost didn't matter that Ali was far more prepared for their rematch and easily defeated Spinks in a unanimous decision later that year.
Amber English
Army Lt. Amber English kicked off the 2021 Tokyo Olympics with a first-place finish to take the gold medal in the women's shotgun skeet competition.
A logistics officer, English hit 56 of 60 targets at the event, just three off the world record. English barely missed making the U.S. Olympic team in 2012 and 2016, so she joined the U.S. Army Marksmanship Unit (USAMU) in February 2017. That training obviously put her over the top as she won gold for Team USA.
Related: Army Shooter Is First US Service Member to Win Gold Medal at Tokyo Olympics
Keep Up With the Best in Military Entertainment
Whether you're looking for news and entertainment, thinking of joining the military or keeping up with military life and benefits, Military.com has you covered. Subscribe to the Military.com newsletter to have military news, updates and resources delivered straight to your inbox.
Show Full Article
© Copyright 2021 Military.com. All rights reserved. This material may not be published, broadcast, rewritten or redistributed.
Credit: Source link