By Kristen Wright-Matthews, publisher of Macaroni Kid College Park-East Point-Morrow, Ga.

February 18, 2021
It's important to learn and spread awareness about Black Americans' impact in the United States and across the globe. After all, Black history is American history, and we should celebrate it not only in February during Black History Month, but all year long.
However, the designation of February as Black History Month is a reminder to dig deeper and learn more about the culture and influence while following and engaging in movements from the past to the present day.
With that in mind, here are 28 ways to celebrate Black History — in February and every day of the year:
1. Watch a movie about a famous Black American. There are many to choose from, including the powerful "Harriet," about the incredible life of Harriet Tubman. Here's a list of more great movies.  
2. Learn about the life of the 44th president of the United States, Barack Obama. Did you know that as a state senator, Obama led the passage of Illinois' first racial-profiling law?
3. Learn about the life of the first female vice president of the United States, Kamala Harris, who we bet isn't done breaking glass ceilings. 
4. Turn your family room into a living history museum or living wax museum by dressing up as a Black American historic figure. Here's my son dressed up as Milton Lee Olive, III:
5. Play one of PBS' Black History trivia games where you can do everything from testing your knowledge about the 1963 Civil Rights Movement to finding out how much you know about Black music. 
6. Read about courageous veterans, including the 54th Massachusetts and Buffalo Soldiers, along with other Black men and women like Milton Olive, III, a U.S. Army soldier who sacrificed his life to save others by falling on a grenade, or Evelyn Greenblatt Howren, an aviator who helped organize the first all-woman squadron of the Civil Air Patrol. Or talk with a Black military veteran you know about their experiences and tell them how appreciative you are of their service.
7. Learn about the Tuskegee Airmen, including women like Mildred Carter, Willa Brown, and Bessie Coleman, pictured here: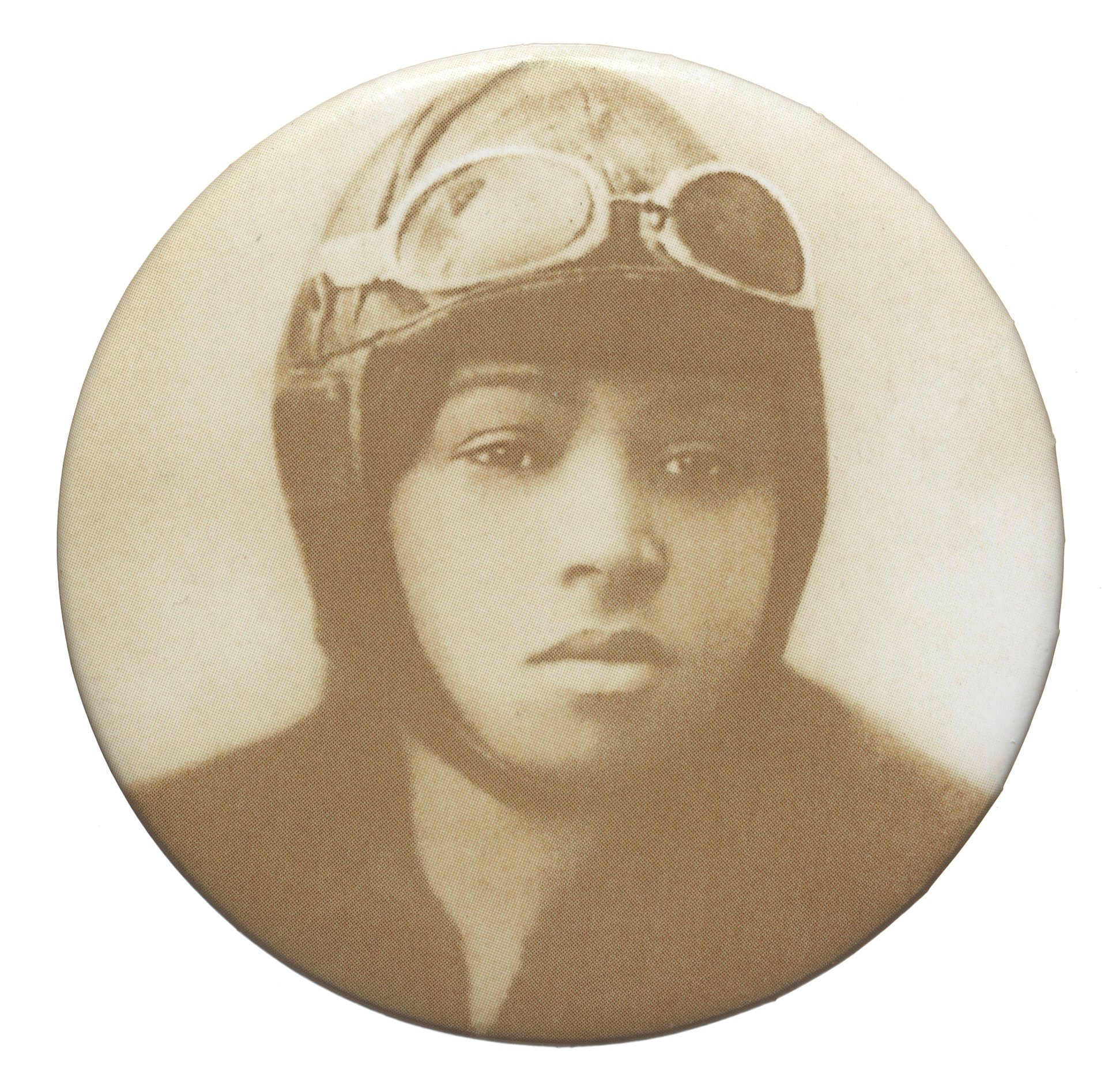 8. Read books by Black authors featuring Black characters. 
9. Virtually visit the Smithsonian National Museum of African American History & Culture.
10. Indulge in some role-playing: Have a sit-in, like four friends who stood up by sitting down, and talk about how brave they were. Memorize and talk about the meaning behind a famous speech by Dr. Martin Luther King, Jr.
11. Read thought-provoking poems by famous Black poetslike Maya Angelou, Toni Morrison, Langston Hughes, James Baldwin, Phyllis Wheatley, W.E.B. DuBois, or Amanda Gorman. We are amazed by these two poems Amanda performed for the New York Times in 2018. Or write your own poem. 
12. Get in the way and get in some good trouble like John Lewis. Stand up for something you believe is not fair. You can write letters or plan a peaceful protest.  
Have you ever wondered why February is Black History Month?
Black History Month came about in 1926 in the United States when historian Carter G. Woodson and other prominent African Americans from the Association for the Study of Negro Life and History announced the second week of February to be "Negro History Week," to honor the birthdays of former President Abraham Lincoln and Frederick Douglass. 
However, it wasn't until 1976 that Gerald Ford officially designated the month of February as Black History Month. Every president since has done the same. Other countries worldwide, including Canada and the United Kingdom, also devote a month to celebrating Black history. 
13. Discover key Supreme Court cases that helped Blacks secure rights. Research the events that triggered the cases. Find out if these court decisions sparked any aftermath. Make sure to seek out cases presided by Thurgood Marshall, the first Black Supreme Court justice.
14. Read or watch the works of playwright August Wilson, referred to as the "theater's poet of Black America." Wilson is best known for a series of ten plays collectively called The Pittsburgh Cycle, each set in a different decade of the 20th century, chronicling the African-American community's experiences and heritage. He won Pulitzer Prizes for two of them: Fences and The Piano Lesson. Fences was turned into a movie in 2016 starring Denzel Washington and Viola Davis.
15. Discuss systemic racism and implicit bias with your children in an age-appropriate way. It is most important to be aware, but if you'd like to take it a step further, here are resources to help empower young people to fight for justice in our society.
16. Attend the Chicago Children's Choir Black History Month virtual concert: Preserving and Persevering. You can tune in to the free live stream Thursday, Feb. 25, through Facebook or YouTube.
17. Read articles by Black reporters. 
18. Cook a traditional soul food meal. We love this list of "46 Black Chefs, Influencers, And Food Bloggers You Should Follow Right Now" from Delish.
19. Play the African counting game Mancala. To make the game board, simply use a large egg carton (cut off the lid) and tape an extra cup (cut from another carton) to each end. Use beans or beads for your playing pieces.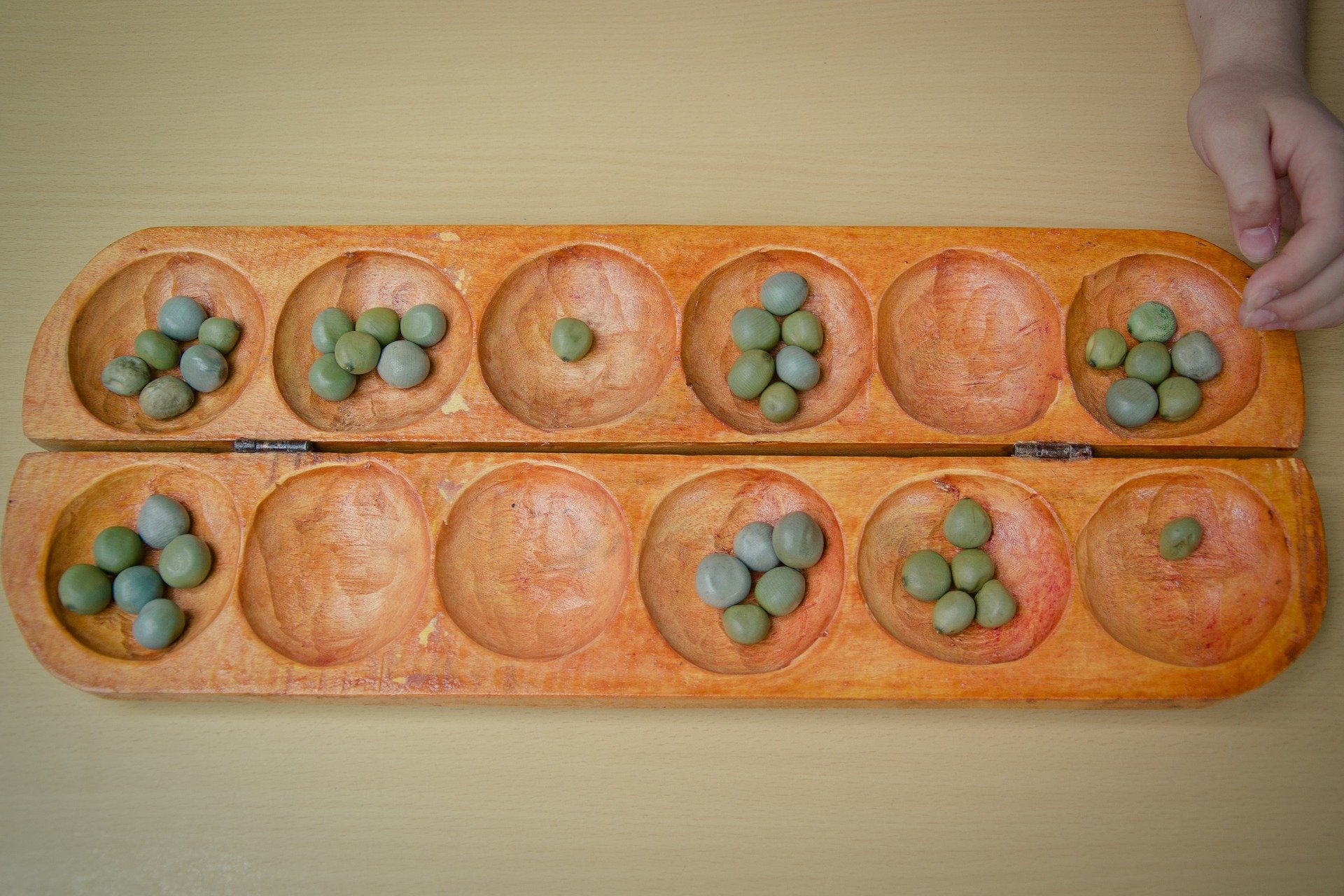 20. Learn about famous African American firsts including the first Black combat pilot, Nobel Prize winner, Poet laureate, Oscar winner, and Miss America.
21. Learn about the history of hip-hop music, a genre that emerged in the Bronx, New York City, in 1970. Compare and contrast the songs and rap styles from 1970 to 2021. Then get your groove on! 
22. Discover the Black designers who shaped fashion history. 
23. Find out about Black billionaires and how they earned their fortunes. 
24. African American contributions to (STEM) fields have greatly impacted society. Explore Black innovators in STEM who changed the world, such as George Washington Carver, who was born into slavery and went on to become arguably the most famous Black scientist and inventor, and Dr. Marie M. Daly, a biochemist and the first Black woman to obtain a Ph.D. in chemistry in the United States.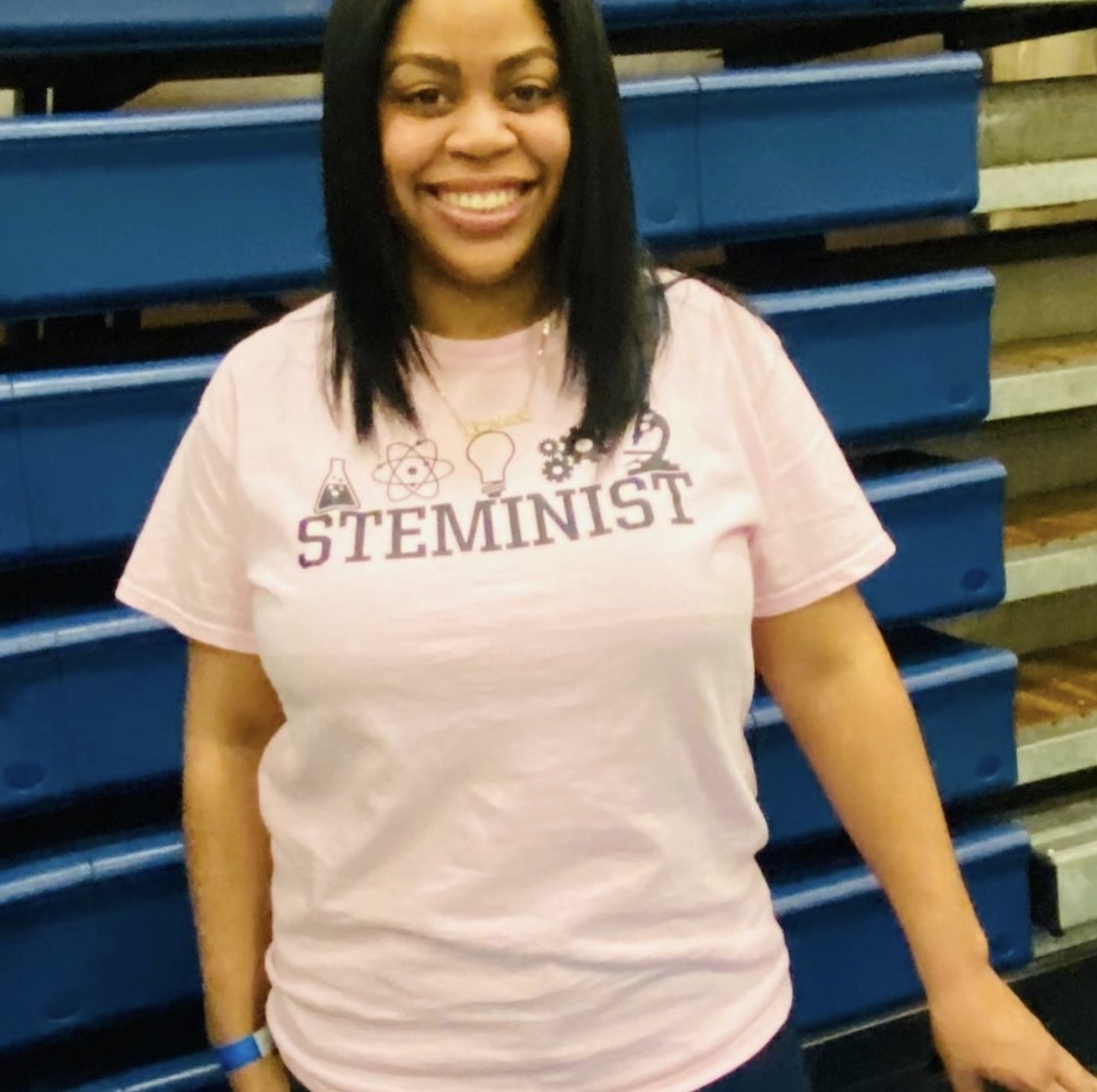 25. Learn about 7 amazing black explorers who made a mark in history.
26. Research important moments and figures in Black history in your own community or state. A good place to start? Local libraries or museums.
27. Learn about the most significant moments, figures, and accomplishments in African-American sports history.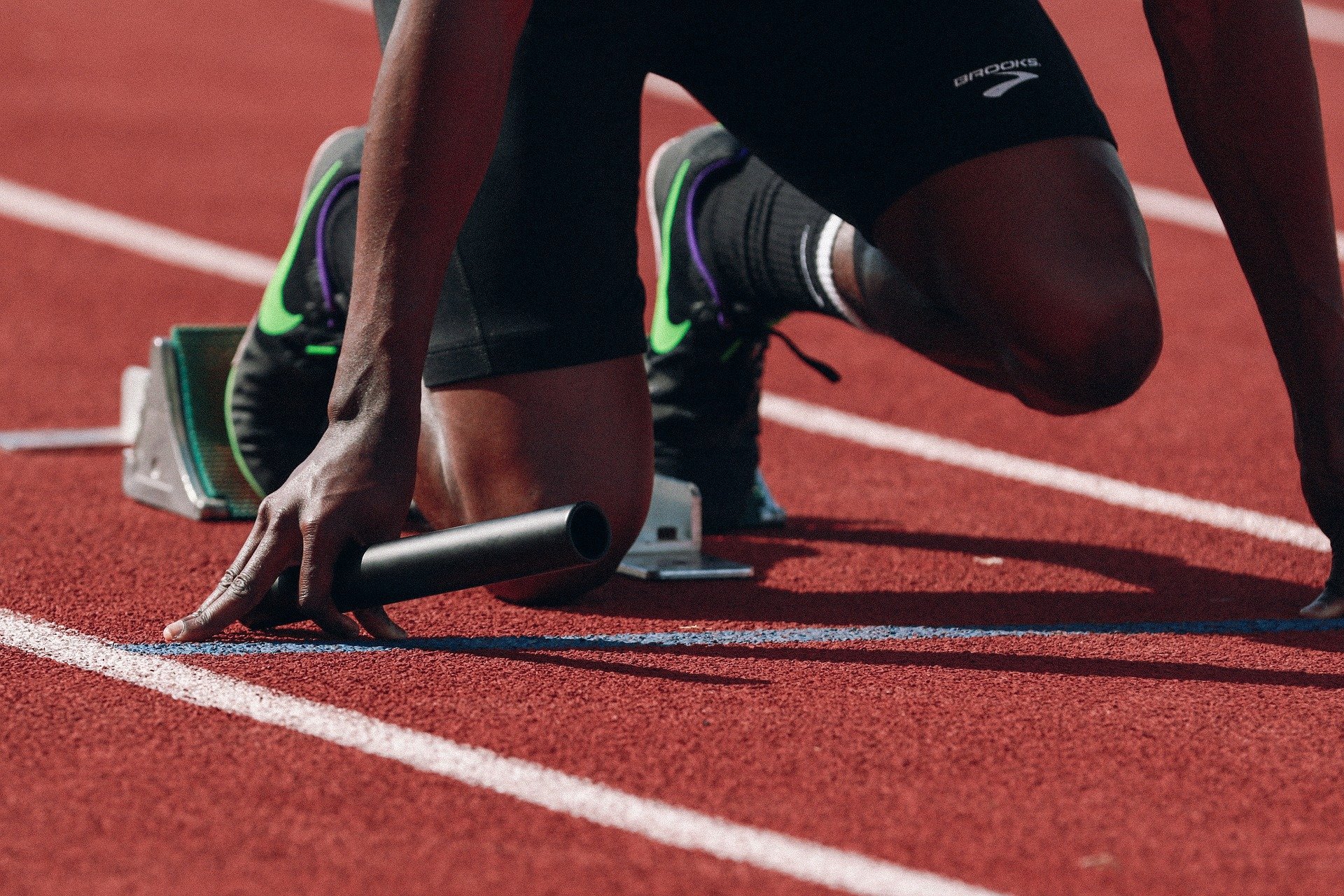 28. Keep searching, learning, and growing!
Kristen Wright-Matthews is the publisher of Macaroni Kid College Park-East Point-Morrow, Ga.
Credit: Source link