This fall will mark the landmark anniversaries for three critically-acclaimed African-American television shows, celebrating the success of African Americans in the media. One takes place in the Westside of Los Angeles, the second showcased African-American music and the other had an African-American female as the lead character.     
All three shows were groundbreaking when they originally aired and remain popular today in syndication. 
The Fresh Prince of Bel-Air; 30th Anniversary
Whenever you hear the lyrics "In West Philadelphia born and raised / On the playground was where I spent most of my days" one show comes to mind. "The Fresh Prince of Bel-Air" premiered on Sept. 10, 1990, running for six iconic seasons on NBC and launching the career of Will Smith, who plays a fictionalized version of himself. After getting into a fight with a gang in West Philadelphia, Vy Smith (Vernee Watson-Johnson) sends Will to live with his Uncle Philip Banks (James Avery) in his Bel-Air mansion. While the upper-class lifestyle is an improvement over the street, Will experiences obstacles from racial profiling to father absence. Luckily, Will has Carlton and his Uncle James to help him out.
Must-see episode: "Papa's got a brand new excuse;" Season 4, Episode 24: 
While working at the Peacock Cafe, Will gets a surprise visit from his biological father, Lou Smith (Ben Vereen), who abandoned him and his mother, Vy (Vernee Watson) fourteen years earlier because "he was not ready to be a father." Despite leaving his son on bad terms, Lou attempts to rekindle his relationship with Will by promising to take his son on a nationwide trip in the summer. It appears to be the start of a new beginning for Lou and Will until something comes up, setting forth one of the most emotional moments in television history. 
Soul Train; 50th Anniversary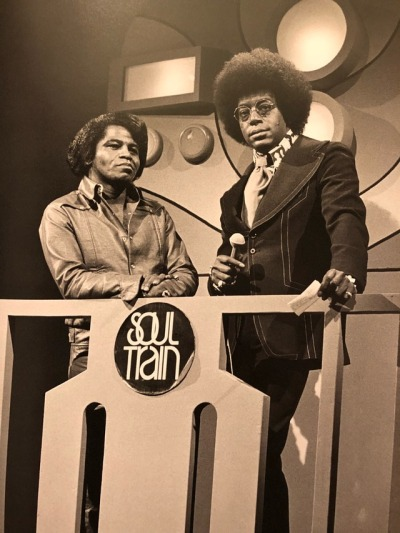 In the 1960s, there was little entertainment targeted towards African-Americans on television. That all changed on Aug. 17, 1970, when former disc jockey Don Cornelius launched "Soul Train" on Chicago's WCIU. The show was an instant hit in Chicago and a year later, Soul Train was broadcast nationwide, becoming the first-ever African-American variety show. For 35 years, audiences tuned in to see the famous Soul Train line and watch performances from famous African-American musicians from Aretha Franklin and James Brown, to Whitney Houston and Marvin Gaye. Best of all, when the show came to a close, Cornelius would say "I'm Don Cornelius, and as always in parting, we wish you love, peace… and SOUL!"
Must-see episode: "Aretha Franklin;" Season 2, Episode 26:
Aretha Franklin makes the first of two appearances on the variety show. The Queen of Soul delivered singing hit songs "Oh Me Oh My (I'm a Fool for You Baby)," "Rock Steady," "Day Dreaming" and "Master of Eyes (The Deepness of His Eyes)." In addition to singing, audiences get to learn the writing process behind the hit song "Day Dreaming" and what the Queen of Soul does during her spare time.
227; 35th Anniversary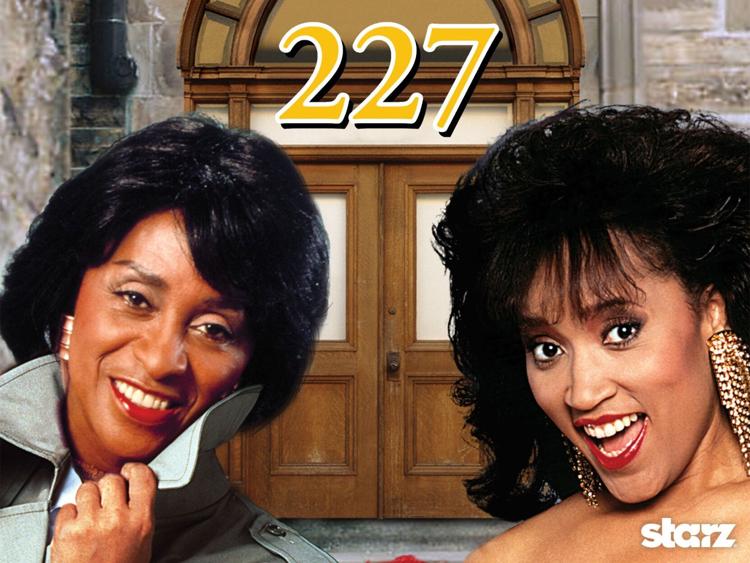 After a long day on campus, there's no place like home. "227" debuted on Sept. 14, 1985, running for five seasons on NBC and becoming the first sitcom to have an ensemble African-American cast with a female as the lead character. The show stars Marla Gibbs as Mary Jenkins, a loving housewife living in a middle-class apartment building (227 Lexington Place in Washington DC.), with her husband Lester (Hal Williams), their daughter Brenda (Regina King, in her first television role) and noisy neighbor and good friend, Sandra Clark (Jackee Harry, who won an Emmy for her role). Throughout the show's run, Mary and her friends experience the highs of living middle-class while also facing adversity—job loss, rent control, and sexism. Despite the challenges, Mary and the residents of 227 are quick to remind everyone that times are changing and the system will not get by with their same old ways.
Must-see episode: "Snowbound;" Season 3, Episode 13:
Marla and Lester have the perfect winter vacation: a trip to Hawaii. Unfortunately, their plans go awry when a blizzard cancels their flight. More problems await the couple when they have to share their apartment with Rose, Pearl, Sandra, Calvin, and their cab driver, Lou Wilson (Ted Lange) because their apartment is one of two with working heat. Things reach a breaking point for Maria and Lester when their friends begin abusing their privileges. Upset by their behavior, the friends make it up to the couple by bringing a little of Hawaii to 227.
Credit: Source link