The office. Many of us haven't been there in a year. Some of us have returned intermittently, fully suited up in a mask and sporting hand sanitizer. Now, a few of us are starting to trickle back—a trickle that will turn into a steady flow as COVID-19 vaccinations gain momentum. Exactly how many of us will be back in our seats remains to be seen, of course, as there is a strong debate about whether work from home policies should be made permanent, or at the very least that flex work should be the norm. Lost is this debate is the meaning of the office. Sure, there is much discussion about the office being a hub of collaboration and the keeper of corporate culture. But for many employees, it is also seen as the embodiment of their employer. And for that reason—perhaps especially for that reas—our annual list of Best Places to Work is more relevant than ever, even as many offices remain empty. For the office means more than just open floor plans, snack bars and game rooms to employees. It also means the business mission, a company's treatment of its workers, its management's attitude to underlings, feelings of fellowship and the opportunities available for growth and promotion. It is these types of factors that go into our selection of Best Places to Work. As you read on, we think you will agree that we choose wisely.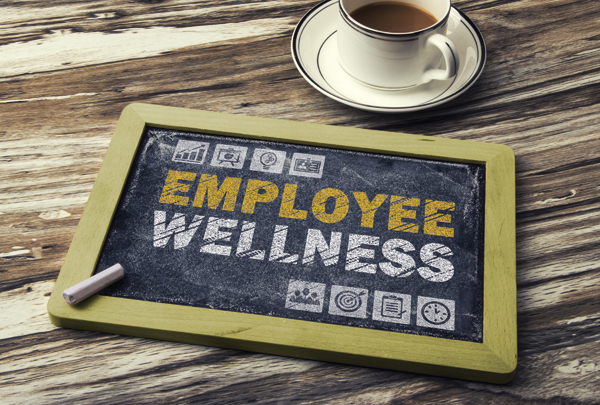 Agree Realty Corp.
Agree Realty Corp. is a net lease REIT with a portfolio of more than 1,000 owned and operated properties across the US. With an exceptionally low voluntary turnover rate each year and a steady growth in team members, the company has cultivated a workplace where employees are supported in a collaborative environment. Agree Realty ensures correct processes are implemented by identifying internal pain-points through employee interviews and feedback. In addition to offering internal mobility and ongoing professional development training, Agree Realty makes a point of urging each employee to advance their career. Prior to the pandemic, all Agree Realty employees worked at the firm's recently-built campus, which had high-tech conference rooms, cafes, an auditorium, collaboration spaces, a wellness center and office space featuring glass walls to promote communication. Upon the onset of COVID-19, Agree Realty quickly shifted to remote work and ensured efficiency by maximizing virtual platforms and embracing technology. Due to the detailed procedures and systems that the company's leadership team had implemented within recent years in anticipation of an economic recession, Agree Realty was able to thrive in an unexpected circumstance. The company offers a wellness program for each employee to maintain a healthy lifestyle, and it additionally supports a charitable organization partner each year through volunteer hours and donations. Furthermore, at the beginning of the pandemic, the company created an "ADC grocery store" to offer extra groceries to employees and their families.
Aspen Heights Partners
Aspen Heights Partners was established in 2006 with the mission to deliver high-quality living experiences for off-campus students. The development and property management firm has since expanded into the multifamily sector and has fostered a team of committed experts that cultivate a workplace of positivity and camaraderie. In addition to becoming a trusted source within both the student housing and multifamily sectors, Aspen Heights Partners serves its employees by offering transparency, training, learning opportunities, a healthy work/life balance, a 401k match and positive recognitions. The company invests in and rewards its workers by offering acknowledgment, as well as personal and professional development. As a vertically-integrated company, Aspen Heights Partners houses an array of industry experts, which allows employees to access coaching within the company. Aspen Heights Partners also prides itself on continually providing information on each department's projects and priorities, in effort to provide context, create empathy and ensure all staff is connected to a unified goal and vision. In addition to its industry work, Aspen Heights Partners runs and sponsors the charitable organization, AWAKE. With two separate concentrations, AWAKE focuses in part on providing education to children in Rwanda through employee and employer sponsorships and donations. The second wing of the organization aims to benefit the communities in which the company's properties are located by partnering and engaging with local organizations and in turn allowing employees to cultivate change on a local level.
B6 Real Estate Advisors
Best described by its one-word brand promise of "collaboration," B6 Real Estate Advisors values transparent communication and operations as an investment sales and capital advisory firm. Established in 2018, the firm now employs 58 professionals who work to elevate the brokerage experience for owners that are looking to sell and/or finance primarily middle-market assets. Taking its open-door policy literally, the B6 offices feature an open floor plan to foster teamwork, promote cross-selling, enhance communication and enable clear access to senior management. Further fueling its collaborative culture, B6 aligns interests among brokers by employing a transparent fee sharing structure throughout the company, offering equal commission splits to all agents. Through the B6 philosophy of building by building, block by block, the firm acknowledges that each commercial real estate property is unique and requires vast knowledge to unlock value. With this in mind, B6 embraces coaching among colleagues and offers training programs to ensure brokerage professionals are as best positioned as possible. In addition to hosting a weekly, company-wide sales meeting to disclose strategic plans, launch new initiatives, introduce new hires and discuss challenges, the company offers a comprehensive employee recognition program, which consists of annual awards, celebratory events and more. Recognizing the importance of work/life balance, B6 implements ongoing social programs and activities and strives to provide employees with the support and flexibility to prioritize personal and family needs. B6 additionally aims to promote diversity and inclusion among its workforce through recruitment programs, development initiatives and leadership training. The firm actively works with diverse colleges to engage students for its associate positions and internship programs.
Casoro Group and CLEAR Property Management
As a minority-led, vertically-integrated real estate investment firm founded in 2002, Casoro Group'smission is to provide "better homes for better lives." Casoro Group, along with its subsidiaries, CLEAR Property Management and Upside Avenue's multifamily REIT, invests in its team members' personal and professional growth by providing training, knowledge, support and tools. Throughout the year, every employee participates in the company's leadership and personal growth series, which applies the principles of emotional intelligence, situational leadership and 7 Habits of Highly Effective People. Aligning with the company's people-first culture, the series aims to advance internal communication and assist in achieving balance and clarity. The company also regularly brings in renowned leadership and personal growth coaches to lead programs for the entire company and each department, as well as individual professionals. In addition to celebrating achievements with contests, games and prizes, Casoro Group awards a quarterly $1000 We Care scholarship to an employee with a financial life-curveball, and also offers a Core Values award to acknowledge exceptional team members. It also values having a diverse workforce: 100% of the company's ownership and C-level leaders are minorities, and 100% of the company's regional leadership is female. As an equal opportunity employer, Casoro Group's team members comprise immigrants, refugees, first-generation college graduates, LGBTQ+ members, volunteers and community activists. The company partners with the historically black university, Huston-Tillotson, as a source for interns and it is currently partnering with it to develop a real estate program and funding in effort to bring education and opportunities to the industry.
CGI Real Estate Investment Strategies
Founder of the development and investment management company, CGI Real Estate Investment Strategies, Gidi Cohen cultivates the entrepreneurial spirit from which the company was established in 2013. Acknowledging that the office is where employees spend the majority of their week, Cohen fosters a family-like workplace environment where employees across all levels of the organization are encouraged to think outside the box and voice ideas. This coincides with the company's efforts in cross-training and offering educational opportunities. CGI also encourages employees to gain valuable experience outside of their expertise, in order to share knowledge, strengthen teams and develop a well-rounded and skilled staff. This additionally helps the company to promote from within. CGI also seeks feedback from staff prior to implementing changes. One result has been recently revamped communication processes and a new internal platform to share information, ideas and solutions company-wide. While transitioning from a boutique company to a larger, more diverse firm, CGI remains extremely conscious of not over-working or over-stressing employees. During the pandemic, CGI developed a program to assist residents who may no longer have been able to afford their current unit, and helped to place them in a building better-suited for their financial needs. At this time, the firm additionally partnered with two local charity groups in Los Angeles to deliver food to those in need.
Chasen Cos.
The small, close-knit team at Chasen Cos. collectively works toward the firm's purpose of improving communities and revitalizing historic areas within the greater Baltimore and Washington DC markets. Founded in 2016 by CEO, Brandon Chasen, the firm has brought 22 projects to market and successfully achieved 3,671% growth from 2016 to 2018. Internally, the company has grown to a team of 14 professionals, many of which had prior personal connections with the firm. The deliberately-small team fosters collaboration, honesty, respect and open communication and the firm's leadership constantly invites all employees to share ideas and solutions. "At Chasen, each team member contributes in such a massive way, and you can feel and see the impact you are making each day," says Chasen Cos. leasing agent, Emily Lansinger. "Every individual is recognized for their strengths and utilized in more ways than just their job title, which has made me feel that what I do has a bigger purpose. Everyone's opinions and thoughts are held equally, whether you have been with the company for 3 months or 3 years." Though Chasen Cos. employees have always had the opportunity to work remotely, the company's new headquarters offers an atmosphere of connection and creativity, featuring a rooftop deck, basketball court, putting green, pelotons and a bar area. The company provides a 401k match and nontraditional benefits, such as gym membership compensation. Furthermore, the company partners with small, local businesses to provide tenants with discounts and special incentives to shop local.
CIRE Equity
Employees of CIRE Equity concur that the firm stands out due to its four core values of persistent improvement, authentic community, creating opportunity and quality performance, which are used to shape business decisions and as guiding principles for all employees. To ensure its values are understood and applied, CIRE Equity offers specific training to outline the core competencies required to succeed at the firm. In order to avoid biases and find the best candidates, CIRE Equity has refined its interview process to be behavior-based and include a specific scorecard. This practice has significantly reduced turnover and has notably ensured a diverse workforce. CIRE Equity's executive team is made up of 50% males and 50% females, with a staff of more than 66% females and nearly 50% BIPOC. The company aims to create an energetic, merit-based environment that encourages hard work, persistent improvement and creative thinking. The firm puts forth significant effort toward the personal and professional growth of each employee by investing in continued education, offering emotional intelligence training, and offering professional resources, such as 1-on-1 business coaching sessions and lunch and learn series on soft skill development. Additionally, CIRE Equity places a strong emphasis on health and well-being by encouraging team members to voice opinions and participate in wellness challenges and various culture building events. In addition to annually matching employees' charitable contributions, the firm created its Feed the Leads campaign last year, which provided more than 1,400 meals to frontline workers, from restaurants experiencing financial hardship.
Crexi
Since launching in 2015, Commercial Real Estate Exchange Inc. has become one of the fastest-growing marketplaces in the industry. Crexi's data platform has assisted buyers, tenants and brokers to transact and lease more than 500,000 commercial listings, representing more than $1 trillion in property value. With an initial mission of benefiting all parties involved, co-founder and CEO, Mike DeGiorgio has extended this concept internally, to the firm's more than 150 employees by encouraging ownership and shared success. Boasting a historically low turnover rate, Crexi prioritizes its employees by encouraging ongoing personal growth and training opportunities, conducting regular employee pulse surveys, and sponsoring education and entrepreneurial pursuits. Comprising representatives from each department, the firm's culture committee additionally solicits employee feedback and conducts bi-monthly all-hands meetings, where staff is encouraged to ask questions and benefit from industry guest speakers. The firm, for example, has a Crexi Au Lait program, which pairs employees for a 30-minute coffee break and conversation, in effort to build camaraderie within the office. Crexi also offers a series of internal programs to impact its communities. Crexi is also involved in the college-to-career Riordan PledgeLA Mentorship program, which connects employees to a mentee and fellow mentors. The firm's leadership maintains a role in its hiring and onboarding process to ensure diverse and talented employees. Applauded by staff, the company's leadership successfully demonstrated internal perseverance and strength throughout the pandemic by providing seamless technology support, transparent communication, stipends for work-from-home comfort and virtual activities.
Dealpath
Dealpath's deal management software offers data-driven insights and digital collaboration to the commercial real estate community, surpassing $6 trillion in transactions supported on its platform. Recently, Dealpath also secured the backing of Nasdaq Ventures and became its first-ever investment in the real estate space. Employees of Dealpath are united in the mission to digitize transactions and deal flow in order to create a better industry as a whole. Committed to investing in its workforce, the firm recently launched an employee-led, engagement and inclusion committee to ensure diversity efforts in hiring processes and to build greater awareness throughout the company. In addition to offering professional development and learning opportunities, Dealpath employs quarterly engagement surveys, as well as weekly check-ins to facilitate feedback and recognition. Promoting healthy work/life balance and an agile corporate culture, the company offers a range of employee-focused initiatives, such as a monthly wellness stipend, daily catered lunches, unlimited paid time off and flexible schedules. With a work-from-home policy that predates the pandemic, Dealpath additionally institutes Zoom happy hours, a monthly stipend for high-speed internet, virtual lunches and a digital game room for teams to engage and unwind. In December 2020, the company launched a food drive, which donated 10,000 meals to people in need.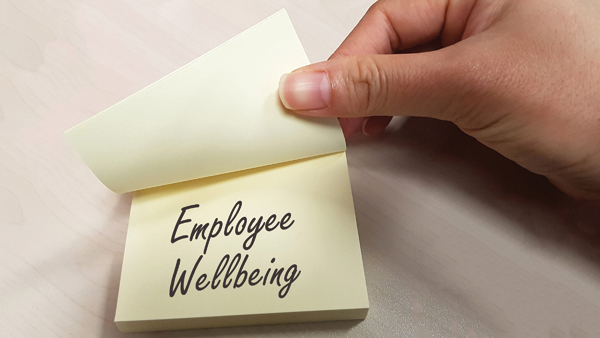 DLC Management
DLC Management is an owner, manager and redeveloper of open-air shopping centers. The company prides itself on its employee-built culture, which pledges trust, transparency, appreciation and communication. With this single-minded focus, DLC has cultivated a team of truly passionate and dedicated professionals that work toward ensuring a rewarding, profitable and respectful place to work. Encouraging team cohesion, DLC keeps all employees informed on successes, challenges, announcements, feedback and trends through bi-weekly all company conference calls, as well as small group meetings. In addition to DLC's technology-advanced office space which boasts a wine bar and ping pong table, the company offers vast perks including generous PTO, comprehensive insurance benefits, onsite yoga, team building events, departmental summits and flexible work arrangements in terms of both location and schedules. Ensuring that each employee has the opportunity for advancement and growth, DLC institutes various programs for personal wellness and professional development. DLC celebrates Wellness Wednesdays, where the company hosts onsite fitness classes, provides company-wide wellness tips and offers healthy snacks throughout the day. The firm's wellness committee also recently rolled out DLC's Wellness Hub, as a one stop shop for wellness-related benefits, such as healthy recipes, meditation and on-demand fitness classes. One employee adds, "I feel truly lucky to work at DLC because of the quality of the people that I work with, an engaged and transparent executive team, a strong work/life balance, opportunities for growth and education, and an overall open and positive work environment."
Federal Realty Investment Trust
As one of the oldest REITs in the US, Federal Realty Investment Trust has continually modified its practices to persevere as not only a successful company, but also a favorable place to work. With a diversified portfolio, the REIT invests in densely populated communities where retail demand exceeds supply. Federal Realty offers a team-oriented, motivated environment where employees share a passion to succeed. The company offers professional development opportunities, internal promotions, wellness initiatives, ample charitable opportunities, clear channels of communication, robust benefit plans, 401k match, flexible hours and more, to its dedicated workforce. In addition to offering a quarterly employee recognition program, as well as reimbursements for industry licensures, Federal Realty further encourages employees to continue professional growth through its internal platform, [email protected], which offers professional training via online courses, webinars, books and audiobooks. Another initiative, Federal Realty's employee action committee, evaluates and prioritizes employee engagement. In addition to achieving no layoffs or pay cuts throughout the pandemic, Federal Realty has continued to support employee wellness by promoting its virtual telemedicine and healthcare platform, as well as its employee assistance program, which provides confidential solutions for mental health management, caregiving support, financial/legal advice and more, to further enhance work/life balance. Additionally, in 2020, the company created and deployed an initiative to assist tenants and customers through curbside, contactless exchange at retail stores and restaurants.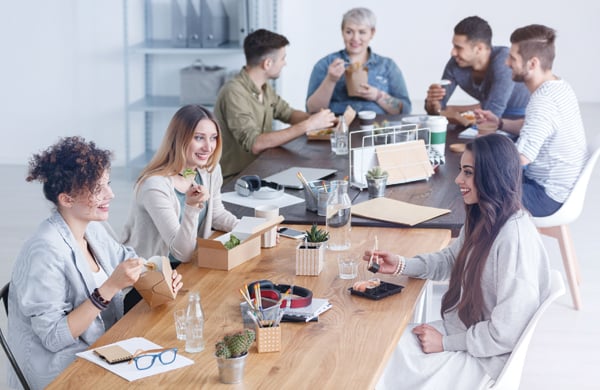 James Capital Advisors
As a newer, agile company, established in 2017, James Capital Advisors encourages employee feedback and is able to act on suggestions as opportunities for improvements. The commercial real estate brokerage firm hosts weekly and monthly company-wide meetings to discuss successes, challenges, announcements, new listings/closings, industry trends, agent incentives and upcoming events. The company listens, acknowledges valuable ideas and course corrects when necessary. James Capital Advisors offers a number of resources and engagement opportunities, such as organizational training and recognition programs. In addition to offering a four-week training program spanning lead generation, underwriting and deal fulfillment, the company offers monthly asset class meetings to provide detailed briefings, trend reports and Q&A sessions. The firm employs a mentorship program, motivating incentive programs and it additionally funds external training courses and extracurricular programs. The company promotes positive mental health and wellness for all employees via free counseling sessions, optional workshops and the office emotional support dog, Milo. Offering happy hours, game nights, lunch and volunteer opportunities, the firm has recently shifted its efforts for positive work/life balance to encompass virtual fitness classes and hangouts, as well as mental wellness check-ins to assist team members in coping with isolation, depression, anxiety and other life challenges. James Capital Advisors likes to say its culture emulates an extension of family by fostering growth, promoting accountability while operating under the best intention for each team member.
KBS Realty Advisors
As a private equity real estate company and an SEC-registered investment adviser, KBS Realty Advisors and its affiliated companies have completed more than $42 billion in transactional activity on behalf of private and institutional investors globally. While deeply committed to its business ethics and business relationships, the company is equally committed to its employees and their families. A true servant-leader, co-founder and CEO Chuck Schreiber recognizes the value in his employees and he aims to create a family-centered organization. Acknowledging that challenges at home directly affect workplace productivity and enjoyment, the company has remained committed to its employees throughout the pandemic by cutting company spending, while paying employee salaries in full, with bonuses. KBS offers a robust benefits plan to all employees. The firm covers the majority of health insurance premiums, offers an online app for employees to manage anxiety and depression, and institutes its thriving wellness program. The company additionally hosts various events for employees and family members to enjoy, such as day trips to the racetrack, visits to the Dunes, and more. The overall culture at KBS is one of engagement, camaraderie and independence. The company's leadership empowers department heads with the freedom to manage how they believe best. Leadership also tends to over communicate when it comes to internal transparency, sharing as much data as possible to ensure that everyone is informed and up to date. Furthermore, as a strongly philanthropic organization, KBS remains deeply involved in charitable initiatives throughout its community.
Lee & Associates Commercial Real Estate Services
Lee & Associates Commercial Real Estate Services stands out with its focus on providing employees with the ability to shape the direction of the company, as well as its local offices. The international firm, which offers brokerage, integrated services and construction services, makes a point of encouraging its brokers to become partners, shareholders, owners and leaders. The firm's reverse-pyramid corporate structure allows for free-flowing communication and collaboration throughout. One of the ways it does this is through its company-wide newsletters, which publishes marriages, new babies and business successes both big and small. "Though we may have over 60 offices, it still feels like a small company where everyone knows each other and cares about one another's success and wellbeing," states one employee. In effort to ensure that clients receive high levels of expertise and service, Lee & Associates prioritizes continued education through on-going training programs and conferences. The company has built a master library of training videos, templates and other resources for each position. The company hosts its annual Lee Summit conference, two Spring training events, various online and small group training sessions throughout the year, as well as monthly webinars or "Lee Talks" with guest speakers. With a corporate leadership made up of 75% females, the company further solidified its commitment to diversity in 2020 by developing an advisory board to specifically drive change and ensure an inclusive culture through conversations, education and best practices. As one of the company's largest initiatives, it founded the 501C-3 charitable organization, CompassionateLEE, in 2019, which supports a number of causes each year through financial assistance and volunteer days.
MDL Group
MDL Group's external success is a direct reflection of its internal  workplace success. With continued growth throughout the past 30 years, and a 20% revenue growth from 2018 to 2019, the boutique-style brokerage and property management firm excels due to its team camaraderie and empathetic culture. As one employee states, "It's a great feeling to work for a company that is fully appreciated by its clients, vendors and employees." With a professional, yet familial environment, MDL Group prioritizes a healthy team dynamic and an inclusive, transparent atmosphere where employees are able to provide honest feedback and recommendations. The company also invests in individual growth, offering each professional the ability to explore their interests and challenge their skill sets through resources, such as training, coaching, one-on-one goal meetings and learning centers. Offering further professional development opportunities, the company provides an annual $500 incentive reimbursement for each employee to utilize on a class, activity or item that will assist with their personal growth. The company's nurturing leadership extends mentorship beyond the workplace and supports team members in all aspects of their lives. Promoting healthy work/life balance for employees, MDL Group hosts wellness challenges and annual gatherings throughout the year in effort to strengthen the community and keep morale high. The company's core values of integrity, gratitude, pride of ownership, professionalism, community and family are instilled throughout as key elements to live and work by. MDL Group remains committed to hiring talent that exemplifies each of these values, to further ensure an ideal cultural fit and a low turnover rate.
NAI Partners
NAI Partners is one of the top 5 largest privately held and independently owned commercial real estate services firms in the state of Texas and can also leverage the NAI Global network to arrange deals in any location around the world. NAI Partners employs more than 150 real estate professionals, completing over 700 commercial lease and sale agreements every year.  The company has been ranked multiple times in local publications as a best place to work—rankings that are based on employee enthusiasm and engagement. NAI Partners goes to great lengths to make sure its employees know they're appreciated through quarterly recognition breakfasts, producer gong ceremonies in which the quarter's most significant transactions are celebrated, a year-end celebration dinner and an annual awards event, among other festivities. NAI Partners offers comprehensive training programs for commercial real estate brokers just getting their start in the business across multiple business lines. The company is also a major proponent of a healthy work-life balance, offering a generous paid time off program and other flexible work options. For 2020, it made a concerted effort to fully engage its workforce both inside and outside the office. During the time it worked remotely together, it ensured that all members of the staff were constantly kept in the loop on how the company was moving forward. Finally, NAI Partners is involved with charitable endeavors throughout the year, and among its most memorable and anticipated is shopping for school supplies and clothing with children from the Child Advocates program.
Newmark
Newmark, together with its subsidiaries and its London-based partner Knight Frank and independently owned offices, counts 18,800 professionals under its umbrella, operating from approximately 500 offices on six continents. Its services and products include investment sales, agency leasing, property management, valuation and advisory, diligence, underwriting, government-sponsored enterprise lending, loan servicing, debt and structured finance and loan sales. Occupier services and products include tenant representation, real estate management technology systems, workplace and occupancy strategy, global corporate services consulting, project management, lease administration and facilities management. Tapping into smart tech and smarter people, Newmark is dramatically increasing its footprint, expanding its business lines and capitalizing on technology. At the same time it is holding tight to its corporate culture by relying on communication, collaboration and partnership. It has ambitious goals for diversity and inclusion, employee networking, client relationships and community. Newmark makes a conscious effort to listen to, lift up and celebrate its employees, partners and clients while investing in a diverse and inclusive culture that champions and expects respect. With a strong commitment from Newmark's executive leadership team, it has created a welcoming work environment where communication avenues are always open and new ideas are always encouraged. Its professionals freely share information and opportunities with each other and this philosophy extends to its open and frequent communication with our clients. There are no opaque walls between the employees—literally or figuratively, the company says, noting that even its most senior professionals work in offices bounded by glass.
NexPoint Real Estate
NexPoint Real Estate is the dedicated real estate investment arm of NexPoint, a multibillion-dollar alternative investment firm that consists of a set of investment advisers and sponsors, a broker-dealer and a suite of related investment vehicles. NexPoint Real Estate operates across several property types, including multifamily, single-family rental, self-storage, hospitality, industrial, office/retail, life sciences, and timber. The group's investment capabilities include debt, equity, opportunistic and tax-advantaged strategies, agency MBS, and structured credit/preferred. Real estate assets under management is over $9 billion, and the firm has significantly expanded its distribution team to keep up with the real estate activity, hiring 20 of its 38 distribution professionals in the last two years alone. NexPoint Real Estate leadership empowers its employees in a number of ways. For example, its leadership goes to great lengths to remove as many barriers as possible for employees so each team member can focus on their job and prioritize the most important work. This promotes employee fulfillment. job satisfaction, and career development, but has the added benefit to the company of fostering high levels of productivity across the business. NexPoint also maintains a flat organizational structure. There is little hierarchy, providing junior and mid-level employees with frequent access and exposure to senior leadership, who maintain open-door policies. Without a rigid hierarchy, employees are given opportunities to take on responsibilities commensurate with their capabilities, not their titles. This promotes a meritocracy, where anyone who can demonstrate their ability to take on responsibilities are rewarded and able to advance within the firm with few limitations.
NorthMarq
For nearly 60 years, NorthMarq has provided debt, equity, and loan servicing to commercial real estate owners and investors through its offices across the US. Its culture of integrity and innovation is evident in its annual transaction volume of $15 billion, loan servicing portfolio of more than $63 billion, and the multi-year tenure of its more than 600 people located in over 30 offices nationally. The firm has strong relationships with investors and lenders, which lead to better results in returns, service, and transaction execution. Key to putting all those pieces together is its employees. NorthMarq's average employee tenure is just over eight years, with many working at the company their entire career. One of the many reasons for this loyalty is a clearly delineated career path for employees. For example, in the last year, the company's long-time CEO moved into the role of executive chair and the long-time COO retired. Experienced, tenured employees took over those roles, through succession planning, and have energized employees to focus on innovation, growth, and talent in a new way. NorthMarq also values engagement among its staff and surveys employees regularly on this subject. In the July 2020 Pohlad Pulse Engagement Survey, its response rate of 85% ranked among the highest levels noted from its engagement consultant and similar companies in other industries. "As a family-owned company, it is evident that the company treats its employees with the same care as family," says Joyce Roth, corporate counsel for NorthMarq's Fannie Mae and HUD platforms.
PEBB Enterprises
PEBB Enterprises, an entrepreneurial, full-service private equity real estate investment company, has operated as a family-owned business for nearly five decades and takes pride in the company's team of forward-thinking associates. PEBB's focus is on acquiring and developing high-quality neighborhood, regional and power shopping centers, as well as suburban office buildings. The company's vast portfolio includes properties in Florida, Texas, Nevada and numerous Midwest and Southeast states. Firm leadership has long acknowledged the importance of creating an environment that fosters work-life balance. CEO and president Ian Weiner has a "work hard, play hard" mentality, allowing employees the freedom to get work done as well as have a healthy life outside of the office. PEBB has been committed to maintaining the company's culture despite the difficulties of the pandemic. For instance, in place of the typical quarterly team building outings, the firm has held virtual happy hours, mailing gift baskets with snack and cocktail mixes to each employee's home. It also committed to providing all of the resources and workplace processes necessary to work from home during the pandemic. "PEBB's leadership has really listened to each member of their team to create a plan that will be successful during tough times," says Kim Mareira, paralegal and executive assistant. In recent years, PEBB has implemented a companywide philanthropic program to promote corporate citizenship, team building and make the strongest possible impact on the causes PEBB focuses on. That initiative has been expanded since the onset of the pandemic. One particularly important organization PEBB is supporting is Feeding South Florida, an established food bank that is actively feeding families during the COVID-19 crisis.
Physicians Realty Trust
Physicians Realty Trust is a publicly-traded medical office building REIT that  has a 14 million square foot portfolio featuring over 265 properties spanning 36 states. Since its IPO in 2013, it has grown rapidly and earned numerous awards for its quality portfolio, team culture, and investor transparency. The company takes great pride in the culture of excellence it has carefully built over the years—one that benefits both its tenants and partners as well as its staff.  The REIT invests heavily in its team and physical spaces. The latter includes a new wellness room, which offers team members a quiet place to regroup. Its collaborative workspace features a break room that overlooks the Milwaukee River. Team members and managers regularly participate in training courses on many topics including leadership and workplace best practices. In the summer of 2019, it launched its Women in Leadership series to provide a forum where leaders both inside and outside of the company are invited to share their career journeys and provide advice on personal growth, leadership, and the value of collaboration. Perhaps most importantly, Physicians Realty Trust prioritizes team involvement in the workplace. Many of its employees lead committees focusing on social, environmental, philanthropic, and health and wellness topics that shape company policies. "Our most vital asset is and always will be our people," says Mark Theine, executive vice president of asset management at the REIT. "We like to say that we "hire smart," a policy that has led to an extremely low turnover rate and chart-topping independent team member survey satisfaction scores."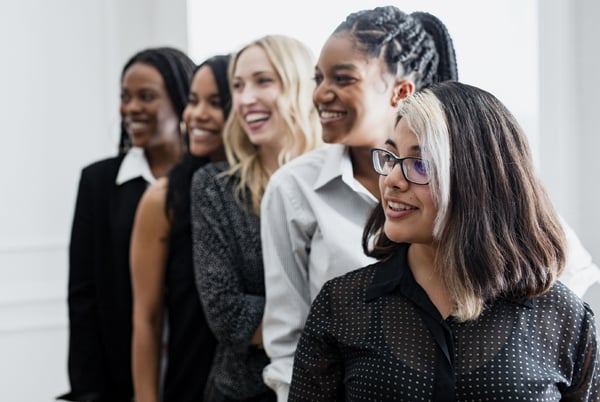 Prologis
Prologis is the global leader in logistics real estate with a focus on high-barrier, high-growth markets in 19 countries. It has a diverse base of approximately 5,500 customers principally across two major categories: business-to-business and retail/online fulfillment. It points to its culture and talent base as one of the driving forces behind its success—and an employment philosophy that ranges from diversity in hiring practices to ensuring that the company sets the right tone from the top. The REIT has a strong focus on community engagement and new employees have repeatedly cited that as one of the most compelling reasons behind their choice to join the company. Since 2013, Prologis employees have volunteered nearly 54,000 hours through IMPACT Day, the company's annual day of global service. The Prologis Foundation has launched a $5 million global relief fund to provide financial support to nonprofits and community-based organizations on the frontlines, such as Feeding America and the European Food Bank Federation. To date, it has donated more than 1.4 million square feet in 13 markets and $5.5 million in in-kind rent.  Employees have also benefited from Prologis' acceleration of its digital transformation in the workplace during the pandemic. It piloted the use of a cloud-based mentoring platform that allows employees to choose mentors or mentees from all around the globe—connections that would have never been made within the organization otherwise. It also launched the High Potential Employees (HiPE) program to expose new entry-level employees to key areas of commercial real estate. Prologis recruited diverse candidates for the rotational program and focused on graduates with science, technology, engineering, and math degrees.
RAAM Construction
RAAM Construction is a general building contracting firm specializing in multi-unit construction projects throughout California. For nearly two decades, the company has partnered with developers, owners, architects, engineers, nonprofits and government agencies to deliver a range of offerings, from self-performing work to pre-construction services. The RAAM team is composed of tenured professionals with deep knowledge of the industry and is also highly specialized in historical preservation and renovation projects—incredibly rare skills that enables them to navigate the complexities of delicate projects. The firm is led by Richard Lara, the company's founder, president and CEO, who cares profoundly about his company and each of its team members, promoting pride in their work and confidence in their ability to deliver the best projects possible for the firm's clients.
Ongoing professional development is one of RAAM's core tenets, and the company provides employees with significant training in a number of areas including on-the-job safety through Cal/OSHA, certification to operate heavy machinery through Caterpillar, and other certificates that are required in the construction industry. RAAM also believes incentive programs boost morale and productivity. Some employees are entitled to roughly 10% of any client change orders—extra work outside of the original project's scope—that they help generate for the firm. Being a minority-owned company, cultural diversity is a major pillar for RAAM. The company is consistently sensitive to Black Lives Matter and ongoing events surrounding diversity, and since it is based in a predominantly black community in Pasadena, leadership ensures that the firm hires African Americans in order to balance diversity in the workplace.
RiverRock Real Estate Group
John Combs formed RiverRock Real Estate Group in 2003 with the goal of creating a client-centric property service model. Today, RiverRock has 140 employees, with management oversight of more than 38 million square feet of office, industrial and retail properties located throughout California and Arizona from its 24 regional offices. Since its inception RiverRock has focused on its culture and employees as it built its property management service. As Combs says "happy employees provide better service." One way RiverRock's employees are able to deliver a higher level of service is through the cross collaboration that the company encourages between accounting, property management and construction management. This collaboration has proven many times to drive valuable engineering ideas and creative solutions. For example, one team member helped to bring about development of a mobile app that completes on-site property inspections. RiverRock's management team uses the tool to create incident reports, and complete tenant move-ins and move-outs. "This is a great value to our clients because they can be assured that managers are out at the properties evaluating every inch of their assets," Combs says. RiverRock also works collaboratively from the property level to the executive team, and across all service areas. Employee input is facilitated through such opportunities as focus groups, surveys and forum calls.  Some of the RockStar-led initiatives include a Martin Luther King holiday, cell phone reimbursements for project coordinators, gym membership subsidies, increased 401K match, educational class reimbursement, early Friday hours, and increased vacation time.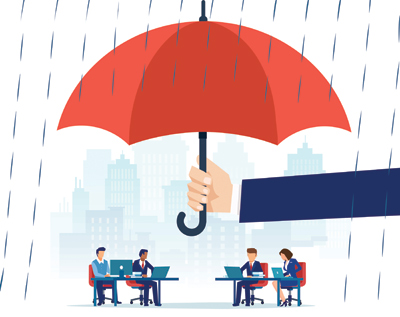 Savills North America
Savills is a global commercial real estate advisory firm specializing in tenant representation, workforce and incentives strategy, workplace strategy and occupant experience, project management, and capital markets. Simply, for over 160 years, Savills has elevated the potential of workplaces not just for its clients, but for all its employees around the globe. Savills North America has grown significantly over the past few years, acquiring several top brokerage offices, teams, and consultants in Atlanta, Austin, Boston, Charleston, Chicago, Dallas, Denver, Minneapolis, Nashville, North Carolina, Phoenix, Seattle, Silicon Valley, southern California, Toronto, and Washington, D.C.  Savills maintains a culture of camaraderie, entrepreneurship, and collaboration, with a dose of healthy competition, to foster teamwork. Culture is critical to Savills' success and the vitality of the organization. It believes it can't help companies develop their own company culture without being expert in its own. Home to nearly 900 professionals between the US and Canada, the camaraderie between offices, departments, and service lines is palpable. Savills employees enjoy working with one another with many colleagues, having been at the firm for 20 or 30 years, serving as mentors those just beginning their careers or who are new to the industry. In addition, last year Savills launched its Junior Broker Development Program, a 15-month rotational program for recent college graduates. And as part of its diversity and inclusion initiatives, Savills launched a new series of networks called Employee Resource Groups, which work to foster a diverse, inclusive and equitable workplace.
SpaceQuant
SpaceQuant offers an AI-powered automation and decision platform that values, underwrites and tracks the performance of commercial real estate. Clients have reported that analyzing property financial documents with SpaceQuant takes 10x less time, which leads to corresponding cost reductions and allows analysts to devote more time to higher-level work. SpaceQuant has shown consistent growth through the pandemic. This growth is underpinned by SpaceQuant's team's dedication and the culture of innovation and excellence that the company fosters. The company prides itself on being an agile team and its organizational structure is flat—this means that there is little to no bureaucracy, everyone's voice is heard and employees have the opportunity to make high-impact contributions that shape the company. In SpaceQuant's marketing team, for example, Jen Batalla, the digital marketing specialist, was able to lead a project that would transform the company's content assets into insightful videos. She was able to hire the talent needed to make this transformation and has been entrusted with overseeing the process from ideation to execution. "SpaceQuant creates a safe environment that allows people to get creative in their thinking and thrive," says Dennis Patrick,  senior vice president of capital markets. SpaceQuant also offers flexible hours, with employees free to choose when they work in the day as long as they put in the usual eight hours required. SpaceQuant employees are also free to choose their workspaces. "The company's policies and internal structure are non-traditional, attracting young talent and inspiring more established professionals," says Patrick.
The Praedium Group
The Praedium Group is a multifamily private equity investor focusing on properties in suburban growth markets in the US. For nearly three decades, the firm has sponsored a series of ten private equity funds that have completed over 370 transactions representing $12 billion of gross invested capital. As the firm approaches its 30th anniversary, it points to its senior team's average tenure of 21 years with Praedium, a notable fact given higher turnover rates throughout the industry. Collaboration and teamwork are important features of Praedium's culture and the firm continually asks employees for input on policies. Asked for an example, Russ Appel, founding principal, points to how the firm reacted when COVID-19 started spreading rapidly in New York. "We asked all employees to start working from home even though, at that point, it was not a state or city order. When the city began reopening, we formed a taskforce of employees across all levels to ensure all voices were heard in the decision-making process. Those who were on the taskforce were responsible for engaging with other employees on their same level to gather their thoughts on the matter, and then ensure their feedback was represented in each task force meeting." The firm is also active in its community, with many property managers having organized corporate community service events and giving campaigns. This has included partnering with local food banks, homeless shelters or ministries, or raising funds for philanthropies such as St. Jude Children's Research Hospital and the American Cancer Society.
The RMR Group
An alternative asset manager, The RMR Group primarily provides management services to publicly traded REITs and real estate operating companies. As of September 30, 2020, The RMR Group LLC had $32 billion of assets under management. It is supported by a national network of over 30 offices and more than 600 dedicated real estate professionals throughout the US. RMR's strengths lie in the collective experience and expertise of its management and in its talented teams. In its last engagement survey, 84% shared that they find their job interesting and challenging.The company credits its investment in management training, namely the Managing with Impact program, which all managers take to help coach and foster collaboration across teams. The company has also taken actionable steps in supporting women leaders in an industry that is traditionally male dominated. RMR has put in place  several executive sponsored programs, including the RMR Leans In initiative and the Accelerated Women in Leadership program. To help employees invest in their professional education, it offers $20,000 in tuition assistance. It also has a Leadership Development Program, a two-year immersive learning experience that is open to eligible internal applicants as well as external applicants. RMR reports that its training initiatives have over 80% favorability rating from employees, who cited the effectiveness of the content, materials and trainers. RMR has also created a matching gift program where it matches its employees' charitable contributions or volunteer hours.  This year it donated a total of $50,000 to 10 organizations. It also increased its annual donation match for each employee to $1,000.
TruAmerica Multifamily
Founded by CEO Robert Hart in 2013, TruAmerica Multifamily has grown into one of the most active multifamily investors in the country with a $10 billion portfolio of Class B assets. The youngest firm on the National Multifamily Housing Council Top 50, TruAmerica's growth is indicative of the talent of its management team and the firm's entrepreneurial culture. Associates are given the opportunity to use their expertise to put their own stamp on each project in which they are involved.  At the same time, the firm also nurtures a collaborative environment that engenders a sense of inclusion and idea sharing. This can be seen in TruAmerica's quarterly team building efforts, which not only focus on strengthening individuals, team and departmental relationships, but also allow for voices to be heard via a think tank for innovation. The company supports strategic planning initiatives that are heavily concentrated in advancing strength, weakness, opportunity, and threat (SWOT) training through micro process improvement projects and Organizational Development Training. TruAmerica has also implemented a Strength Based Performance Management process that has moved the firm away from traditional models of performance management. Instead, it has found value in focusing on lauding employees for their positive attributes. TruAmerica has taken steps to ensure that each member of its team is able to not just contribute to the company's success, but also rather help it excel, Michael Gold, the company's managing director of asset management says. It does this by developing relationships with potential employees before actually hiring them. "Utilizing its extensive internship program, as well as its relationships with third party management teams, TruAmerica is able to get a long look at potential employees well before bringing them onboard," Gold says.
Voit Real Estate Services
Voit Real Estate Services is a privately held, broker-owned Southern California-based commercial real estate firm that has been providing strategic property solutions for clients since 1971. The firm has completed more than $52 billion in brokerage transactions over more than 50,000 deals. Voit has a long-standing culture in which it views its people as its greatest asset. In normal times, it boasted of a very familial environment with regular get-togethers, socials and company-wide events throughout the year. In 2020, it shifted to regularly touching base with team members via Microsoft Teams, phone calls and emails. It also emphasizes open communication for its workers. Prior to every quarterly board meeting, each office hosts advisory meetings—remotely these days— in which any Voit employee may voice questions, concerns or recommendations to be brought up and discussed among the Board of Directors. The firm requests feedback throughout the year in fact, and will make adjustments according to how people respond. As a result the firm has very low turnover, with most staff members averaging 3+ years. Several others have been with Voit over 10 years and in 2018, it had 13 brokers who celebrated 30 years with Voit. Managing Director Eric Northbrook has worked for other major CRE brokerages and he says the difference at Voit is that "our people actually have a voice and are not just a number. Our people like one another and spend personal time outside the office with each other. This comradery permeates throughout our company and produces lifelong personal  relationships."
Credit: Source link