The San Francisco company is dismantling and liquidating its PAC after 'questionable tactics and misleading claims' forced its hand, it claimed.
The Charles Schwab Corp. doubled down on damage control and terminated its in-house Political Action Committee (PAC)  today (Jan. 13) in the face of mounting pressure on corporations to cut political ties to Trump Republicans. 
"In light of a divided political climate and an increase in attacks on those participating in the political process, we believe a clear and apolitical position is in the best interest of our clients, employees, stockholders and the communities in which we operate.," it said in a statement. 
But the San Francisco company still hasn't answered for Chairman and founder Charles "Chuck" Schwab, a major supporter of President Trump who has donated tens of millions of dollars to largely hard-right Republican causes over the years. 
Schwab, who has an estimated $8 billion personal fortune, has backed at least one so-called "dark money" organization that secretly tries to influence the course of the country, according to public interest groups. 
In contrast, the Schwab in-house PAC, funded by employees, has contributed a fraction of its founder's largess, mostly split between Republicans and Democrats in the House and Senate. See: Schwab, drawn into Capitol Riot scandal, assures advisors and clients it's ceasing political contributions, while CEO laments violence; but where's Chuck?
Question of values
Schwab and other corporations came under fire in a Jan. 2  video released by the The Lincoln Project, a PAC founded by anti-Trump Republicans.
Schwab was prominently featured in a second video released by the group today (Jan. 13), titled "Follow the Money."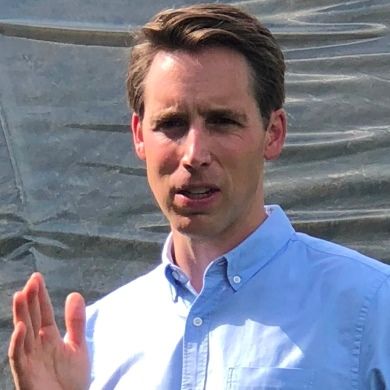 The video opened with scenes of the Trump riot on Capitol Hill and asked a telling question: "If you are wondering how we came to this, you just have to follow the money," it intoned. 
The title played off the Watergate adage uttered by "Deep Throat," a government source who guided reporters unraveling that scandal.   
"Millions of dollars in donations from America's biggest corporations and mega-millionaires poured directly to the Trump campaign and those of his most ardent cronies in Congress," it continued.
Charles Schwab Corp. offices appear on screen as the voice over continues: "Corporations with names that are part of the American lexicon, like Charles Schwab and Johnson & Johnson." 
 The first ad was just as searing. "Meet the Senators from the new 'Jim Crow Caucus,'" it opened, featuring images of Sens. Ted Cruz (R-TX), Josh Hawley (R-MO), Tom Cotton (R-AR) and Rand Paul (R-KY). 
"Major American corporations like AT&T, Citibank, UPS and Charles Schwab donate to help elect these Senators who are trying to take away votes from African Americans. Is this what you support corporate America? Are these your values.?"
Ironically, the Schwab Corp. PAC did not contribute to any of the Senate candidates singled out by the ads, according to records examined by RIABiz.
Misrepresentations
With a heated impeachment debate looming in Congress, Schwab tried to get out from under the scrutiny by announcing Sunday (Jan. 10) it was suspending all contributions to all lawmakers for the remainder of 2021. 
"This pause will give the firm an opportunity to evaluate the best path forward to fulfill our long-standing commitment to advocate on behalf of individual investors and those who serve them," Schwab said in a statement.  
It noted that the political action committee, though bipartisan in nature, was terminated. It pledged the remaining funds to charities — including the Boys & Girls Club of America and historically Black colleges and universities. 
"The PAC, which is funded by voluntary contributions from employees and directors of Schwab, is the sole means by which any financial support has historically been offered to lawmakers," it stated. 
It's approach to political spending, it noted, "included a unique and long-standing policy of dividing our support equally between Republicans and Democrats and not contributing to Presidential candidates."
It directed customers to the Federal Election Commission (FEC) website for details about its contributions. 
Blurring lines
Schwab's statement acknowledged "attacks" drove it to abolish its PAC and appeared to try to separate itself from founder Chuck Schwab.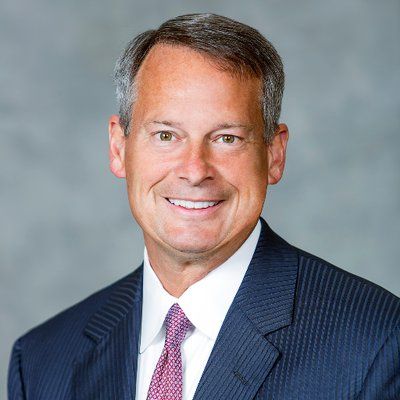 "It is unfortunate that our efforts to advocate for investors are now being purposefully misrepresented by voices on both sides of the aisle as something they are not," it stated.
"It is a sad byproduct of the current political climate that some now resort to using questionable tactics and misleading claims to attack companies like ours."
The statement did not address whether its founder has any plans to curb political spending, and Charles Schwab has yet to release a statement. 
 Some publications like the UK's Guardian newspaper estimate he gave in excess of $7.2 million alone to the Republican's 2018 mid-term election efforts.
Schwab has also thrown at least $1.7 million a year, on average, behind a bevy of conservative causes both nationally and regionally. 
Over the last decade, "Chuck" Schwab has directly and indirectly supported causes as varied as the restriction of trade-union fundraising rights in San Francisco and the curtailment of contraceptive and reproductive rights.
He "maxed out" a contribution of $101,700 to help pay President Trump's legal fees during Special Counsel Robert Mueller's investigation into Russian influence in the 2016 election. And, Schwab contributed to Trump's controversial 2916 inauguration, according to Fortune magazine. 
The company tried to draw a distinction between the corporate entity, the employees and directors who contribute to the PAC and its founder.  "The Charles Schwab Corp. has not and does not contribute to lawmakers, political candidates or political parties," the release stated. 
"We also believe it is unfair to knowingly blur the lines between the actions of a publicly held corporation and those of individuals who work or have worked for the company." 
Schwab exodus?
That distinction was not only lost on The Lincoln Project but also on customers who viewed the videos. 
@att @Citibank @charlesschwab, this will cost you my business," wrote one commenter.  
"Saying bye bye to Schwab. I'm just a drip In their big lake….But….. I'll bet they will miss a million little accounts like mine. Our $$ speak loud too," wrote another apparent customer. 
"Omg thanks for the revelation. Didn't know @CharlesSchwab, @JNJNews @Marvel funded the trump campaign. Need to find alternatives to them now. Easiest for me is @CharlesSchwab," wrote a third.
Whether the expressions suggest a wholesale Schwab exodus remains to be seen. 
Schwab bears are watching to see if there is any significant customer fallout, evidence by a swing in the company's share price. 
After hitting a 52-week high of $62 yesterday on a Bank of America analyst upgrade, citing TD Ameritrade merger cost savings, shares tumbled today (Jan. 13). 
The stock closed at $59.51, down $1.69, or 2.76%, on a day when the NYSE composite slipped 0.18%.  It edged a bit higher in after hours trading in step with an uptick in Dow futures. 
Schwab got a bit of a respite late in the day when The Lincoln Project tweeted a list of companies that had halted donations to GOP members of the "Coup Caucus." 
The financial service firm was one of 41 companies on the list, which also included General Electric, Goldman Sachs, JPMorgan Chase, Citigroup, Commerce Bank and other Fortune 500 firms. 
In defending its actions, Schwab returned to its roots. 
"As a champion for the 'Main Street' investor, we have long believed in advocating for an appropriate regulatory landscape for individual investors and those who serve them," the statement said.  
"But in today's hyper-partisan environment, it is becoming more difficult to stay true to our long-standing commitment to bipartisanship while fulfilling our role of advocate and educator."

Credit: Source link