ANTIOCH – One of the Palmetto State's greatest athletes — indeed, No. 16 on the Sports Illustrated list of the "50 Greatest Sports Figures" of the 20th century from South Carolina — lies lost beneath a Darlington County field that hasn't changed much since he was brought home from New York City in 1932.
There are no flowers. No tributes.
Charles "Chino" Smith owns the best career batting average in big-time professional baseball. Still, he remains as anonymous as his parents and so many other African Americans buried outside the historic New Hopewell Missionary Baptist Church, founded in 1869 roughly between Society Hill and Hartsville.
The grave of Smith, who died at age 31, is unmarked and hidden.
How could such a performer have fallen through the cracks of baseball history?
And South Carolina history?
Smith attended Benedict College in Columbia. In six seasons of Negro League baseball, he smashed an average of .423 at the plate while playing against iconic Black stars and future Hall of Famers such as Josh Gibson, Satchel Paige and Oscar Charleston. He did this two decades before Jackie Robinson broke the Major League Baseball color line.
That was the best career batting average in the Negro Leagues and was far above Ty Cobb's 94-year-old Major League Baseball record of .366.
Smith, who stood 5 feet 8 inches tall and weighed 160 pounds, also was nicknamed "Scrappy" for his aggressive, often pugnacious style. He led the Negro American League in home runs (23), batting average (.464) and outfield assists (14) in 1929. 
Smith played well in "barnstorming" games against major leaguers and hit .335 in Cuba's famed winter ball circuit. He was particularly stellar in games at Yankee Stadium, where the Brooklyn Royal Giants played when Babe Ruth, Lou Gehrig and the rest of the Yankees were on road trips.
"He'd go out there, say, 'I guess I'll get me three hits,' and go out there and hit that ball, I don't care who pitched," said James Thomas "Cool Papa" Bell, a Hall of Famer considered one of the best Negro League players ever. "He could do everything."
Perhaps Smith's accomplishments are not quite considered among those of South Carolina's two most-notable baseball Hall of Famers — Larry Doby and Jim Rice — or the third former Negro League star player and manager Ben Taylor of Anderson.
Or those of "Shoeless Joe" Jackson, a Pickens County native who arguably was the most controversial player in the sport's history.
But Smith is up there somewhere in the elite tier of Palmetto State talent, and surely deserving of more acclaim.
But to know his story requires some heavy lifting.
The Greenville Drive minor league baseball franchise had a plaque honoring Smith at Fluor Field. It was removed and thrown away in September during a clubhouse expansion mandated by new MLB facility standards.
Even the incredibly noble Negro Leagues Baseball Grave Marker Project can't formally honor Smith, not yet anyway. Founded in 2004 by Dr. Jeremy Krock, the project tied to the Negro Leagues Committee of the Society for American Baseball Research, or SABR, has addressed more than 50 unmarked graves. Others remain on deck.
Smith's case has been a frustrating pursuit.
"Unfortunately, they have not identified a grave," Krock said.
There is new hope outside New Hopewell.
A man buried in an unrecognizable grave is on the verge of serious recognition.
The Post and Courier broached the idea of a marker honoring Smith with the S.C. Department of Archives and History in Columbia. Encouraged by the idea was Edwin Breeden, coordinator of the agency's Historical Marker Program.
"Smith seems like an excellent subject for a state historical marker," Breeden said, "but we'd have to closely consider the best location for such a marker."
There are 44 baseball players in the South Carolina Athletic Hall of Fame. That includes two women (Viola Thompson-Griffin and Elizabeth Mahon) and guys named Chick (Galloway), Pepper (Martin), Van Lingle (Mungo), Bobo (Newsom), Gaylord (Perry), Mookie (Wilson) and one named Smith (Sidney).
Charles Smith was just officially nominated for the state Hall of Fame, the first step in the next phase of consideration.
"He is a viable candidate," said Andy Solomon, executive director of the state hall.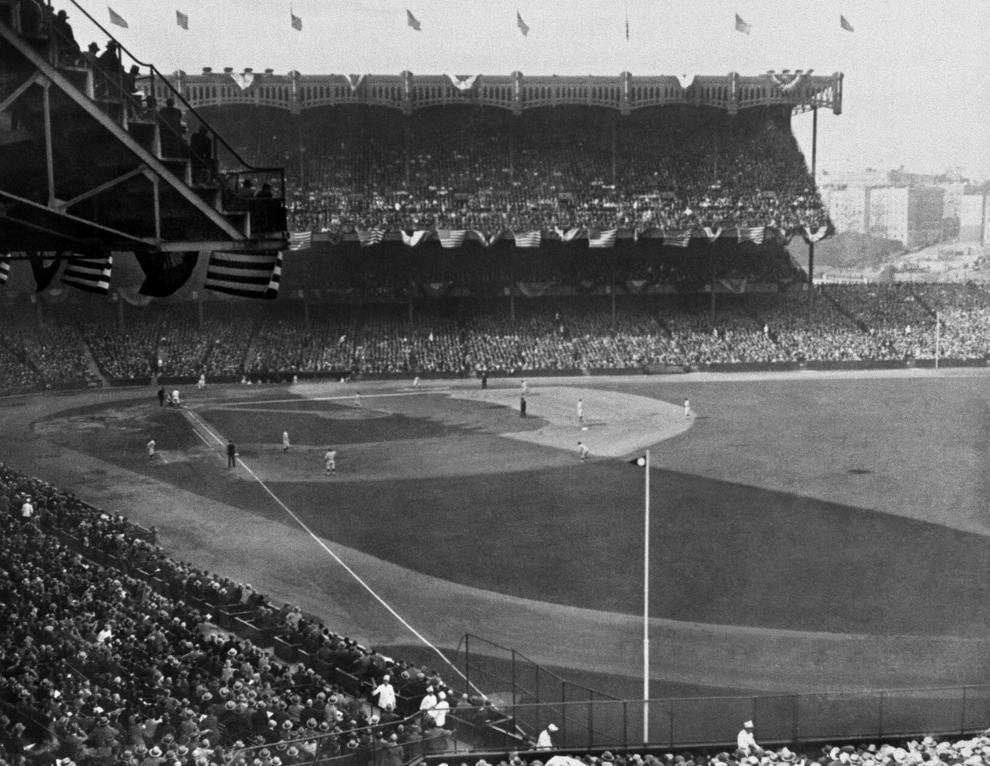 Antioch to Yankee Stadium
So much confusion and so many contradictions about Smith contribute to a legacy still partly at large:
• He was raised with two brothers in a small wooden house off Tol Road in the old sharecroppers village of Antioch (one of five South Carolina communities with the same name), between Society Hill and Hartsville in rural Darlington County.
Several current online Smith bios, however, including those from the Negro Leagues Baseball Museum in Kansas City and an SABR account, list his hometown as Greenwood.
• Some historical accounts say Smith died from yellow fever in Cuba. In fact, he died in New York from pancreatic and stomach cancer.
Corrections to the Smith record include an actual birth date, Antioch as his hometown, a cause of death, death certificate and the authentic final resting place.
They came from research by award-winning baseball historian and author Gary Ashwill; the late SABR researcher Tom Perry; Dr. Layton Revel, founder of the Center of Negro League Baseball Research; and Patrick Obley, sports editor of the Daily Sun in Port Charlotte, Fla., who formerly was with The State newspaper in Columbia.
Most of them believe Smith may have been born 30 miles from Antioch in Hamlet, N.C., near his father's birthplace (though census records show he lived in Antioch from infancy.)
Somehow, Smith added to his baseball legend while working as a New York City train station porter — and as a disease was killing him.
He hit a ridiculous .488 for the New York Lincoln Giants in 1930, his last full season of action.
"I've faced Jimmy Foxx, Oscar Charleston and Josh Gibson," former Baltimore Black Sox pitcher Laymon Yokely told a reporter. "But the greatest hitter I've ever faced wasn't any of them. It was Chino Smith. It seemed like everything I throwed him, he could hit. He wasn't afraid of any pitcher."
Both a fan favorite and a despised foe, Smith was a trash-talker ahead of his time. He not only engaged opposing players but entire crowds.
"He didn't get good press when he played," Revel said. "He did not have the nicest personality in the world. He was incredibly intense and extremely competitive."
Somewhat like the enormously talented and notoriously nasty Cobb, a big-league contemporary.
Charles 'Chino' Smith file
Born: Sept. 24, 1901, probably in Hamlet, N.C.
Hometown: The Antioch community between Hartsville and Society Hill in Darlington County, S.C.
Died: Jan. 15, 1932, New York City
As a baseball player: A star for the Brooklyn Royal Giants and New York Lincoln Giants; hit .423 in six Negro League seasons, .488 in 1930 and .335 in Cuba's winter league
Quote from Hall of Famer "Cool Papa" Bell: "He'd go out there, say, 'I guess I'll get me three hits,' and go out there and hit that ball, I don't care who pitched. He could do everything."
"Most definitely," said Revel, a 73-year-old retired physician who has written extensively on Smith.
Smith in 1929 was ejected from a game for hitting an umpire over the head with a bat, documented in a newspaper report on the game.
"This guy could do more with the fans down on him," former Lincoln Giants pitcher Bill Holland told John Holway in a 1978 Baseball Research Journal interview. "He'd get up to bat and spit at the first two pitches. If the fans booed, he pretended to charge them, making them boo even louder.
"Then he hit the ball out of ballpark and would go around the bases waving his arms at the stands."
Mostly, Smith was known for performing on grand stages. He was the star in the first games at Yankee Stadium featuring Black teams — the Giants vs. the Baltimore Black Sox.
In a doubleheader on July 5, 1930, playing in front of 14,000 or 20,000 fans (depending on accounts), Smith went 3-for-4 in the first game with two homers and seven runs batted in. He followed that up by going 2-for-3 with a double and a triple, tarnished only by being thrown out at home trying for an inside-the-park home run.
Smith received consideration from the National Baseball Hall of Fame in 2006 and in 2021 when the organization's Early Baseball Era Committee studied Negro League and pre-Negro League candidates. Both times, he failed to make the cut to be enshrined in Cooperstown, N.Y.
The rap on Smith seems to be that his career was too short — no matter that it was cut short by cancer rather than diminished skill. 
"But he played for six years," Jesse "Mountain" Hubbard, a top Negro League pitcher and outfielder, once said. "If you can't judge a ballplayer in six years, you're not much of a judge."
More people need to hear about this talent — one of South Carolina's own who surely is worthy of a place on a public plaque and hallowed hall.
Soon, maybe.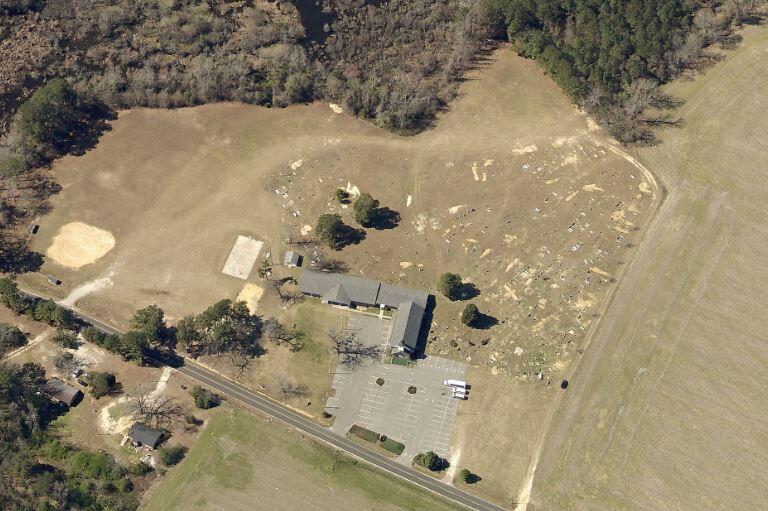 'What a fantastic story'
Oh, how Krock would love to locate Smith's grave for proper marking.
"For a variety of reasons, these graves have been unmarked for decades — even the graves of Hall of Famers," said the 64-year-old anesthesiologist from Peoria, Ill. "We have been fortunate to place markers on graves of Hall of Famers and lesser-known players who might have only played a few games.
"They all deserve to be remembered in eternity."
The Negro Leagues Grave Marker Project started with Jimmie Crutchfield in 2003 in suburban Chicago.
That has continued through claiming Ted Page's ashes from a pauper's vault in the same Pittsburgh cemetery where he once raised money to provide a gravestone for Gibson, a former teammate and renowned slugger known as the "Black Babe Ruth."
Volunteers are assisting in more than 40 ongoing projects, including trying to find Smith's elusive final location.
The graveyard at New Hopewell Missionary Baptist Church rests next to an old baseball field, which is still used occasionally.
Six unmarked graves stand near a tree line, where a headstone probably from 1910-19 is marked "SMITH" for an older family member.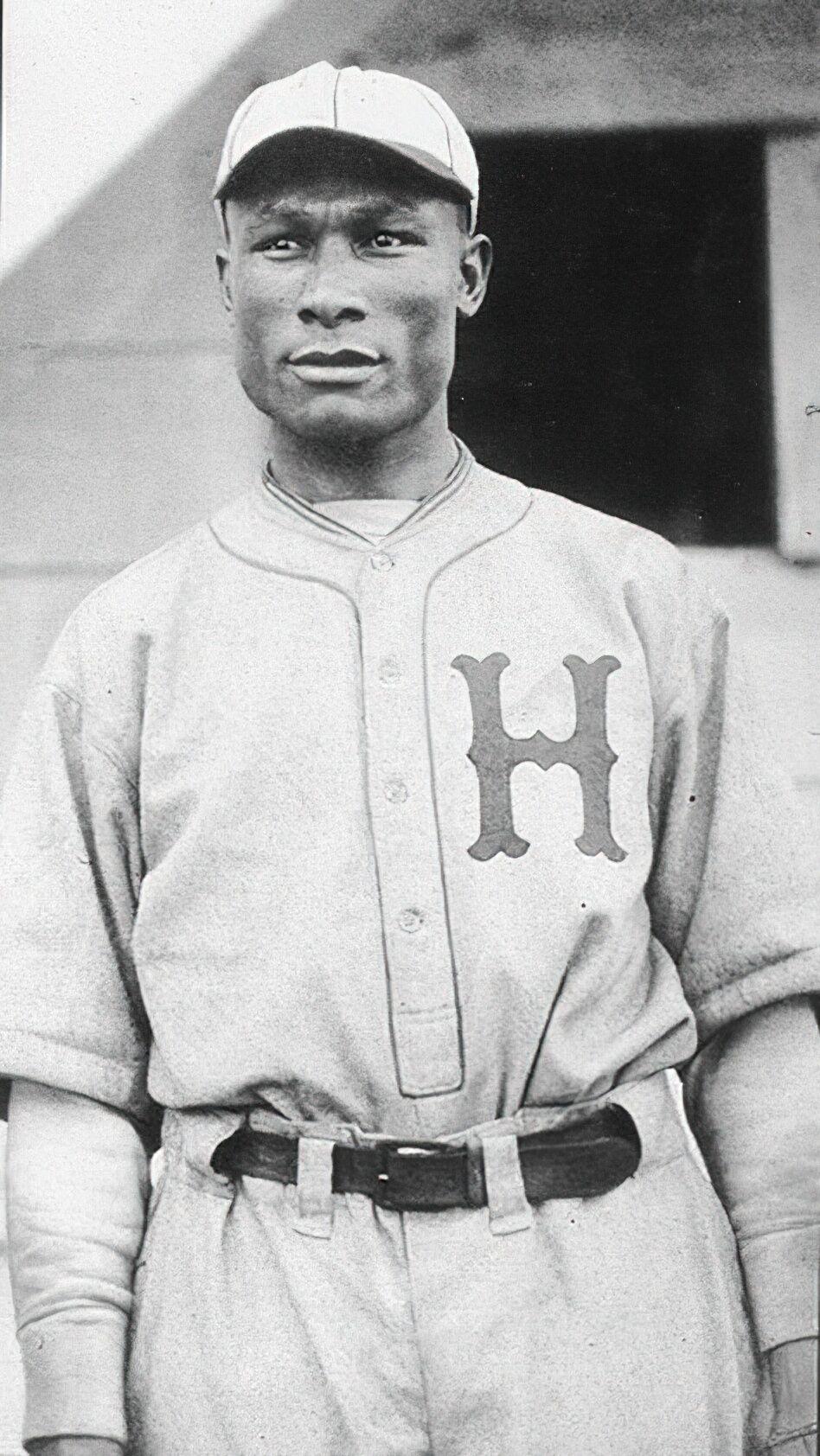 That's as close as it gets to finding Smith's grave.
Other overdue honors, however, are within reach.
A state historical marker telling his abridged story would look good near where Tol and New Hopewell roads run into each other — right about where he grew up and is buried.
Or somewhere else prominent in Darlington County.
"What a fantastic story," said Brian Gandy, the county's official historian, when made aware of Smith's baseball and Antioch history. "I'm completely amazed by his legacy, and I totally agree that he is deserving of a historical marker."
Breeden, at the S.C. Department of Archives and History, indicates a roadside marker would just take proper Smith documentation — which won't be a problem.
From there, a sponsor must pay the $250 application fee and up to $2,620 for a marker, Breeden said.
Meanwhile, the S.C. Athletic Hall of Fame's board of directors is compiling a list of finalists to consider in 2023. That will be whittled down to seven honorees.
"(Oscar) Charleston was a good hitter, but Smith was better because he could hit all kinds of pitching," Holland said. "He had good timing, good eyes.
"If you pitched outside to Smitty, he hit a line drive over third base. If you pitched inside, he'd hit it over the fence."
Sports Illustrated in 1999 ranked Smith among its 50 sports figures from South Carolina, ahead of such baseball notables as Bobby Richardson, Mookie Wilson, Bobo Newsom, Gorman Thomas, LaMarr Hoyt, Dan Driessen, Bill Spiers, Billy O'Dell and Van Lingle Mungo. Each is in the S.C. Athletic Hall of Fame.
"Real simply," Revel said of Smith. "He's the only professional baseball player to play at a Major league level to have a career batting average of over .400. It's only happened once, and Chino Smith did it."
It is past time that one of South Carolina's greatest contributions to the national pastime received proper honor. It would be fitting if that happened in his home state.

Credit: Source link