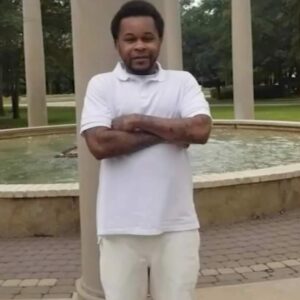 One mom, Jacilet Griffin is seeking justice for her son, Evan Griffin Lee, who was found dead in a Harris County jail on March 18, 2022. It was a phone call that no mom should ever receive. Griffin received a call from Ben Taub Hospital that her son needed emergency surgery and was not able to make a decision for himself. However, according to Jacilet, she was not able to see her son, or receive any kind of communication or updates about his condition as time progressed.
Back in December, Jacilet said her son was walking home from the store when two officers pulled up on him. She then received a call from the officers asking if her son had a probation officer. She asked other questions to get more information, and with no avail, the officers said they will call her back. The next call she received; her son was detained at Fort Bend County. According to Jacilet, she was told that her son looked like a prison escapee. He was being held in Fort Bend County until Harris County could pick him up in ten days.
The issue that Jacilet continued to face was that she was not given any information no matter how hard she pressed. She also needed to get access to her son because he was a diabetic. Sadly, Evan became ill. "He was passed out in his cell and his blood sugar was 39," she said. She went back and forth trying to get more information even though her son had a defense attorney. She was told that they would get "everything dismissed and washed out of the system." The court date for the case to be dismissed was March 21, and "unfortunately he did not make it." Seeking answers, "I have reached out in every single local state government that I could," Jacilet said.
On March 22, Evan was brain dead, and it was a struggle for her to see her son. The doctors were going to let them go up to see Evan, but Jacilet said "Harris County told us to step back." The nurse then told Jacilet, "If you all don't donate his organs, we're going to send him to the morgue right now…I chose to donate organs so we could see him." Jacilet was able to see him for another 12 days before the organ donation, and her son Evan was able to save three lives.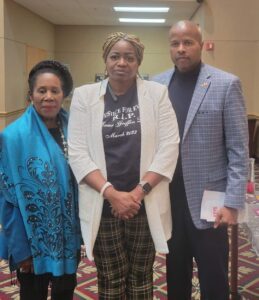 On December 16, 2022, Jacilet said the Texas Rangers gave her a cause of death, which was ruled a homicide for blunt force trauma. In January 2023, she received a death certificate, but as of today, she has not received an autopsy report. "I have written to every amenity, every agency within Harris County and the Texas Jail Commission to get a copy of the medical examiner's report. It's been refused by the Harris County District Attorney's Office…I did everything they asked me to do, but I still have not received an autopsy." After receiving national attention for fighting for her son, Benjamin Crump reached out to her, and she hired him as counsel.
Jacilet won't stop fighting for her son until she receives closure. She has been through a lot since the death of her son, including a mental breakdown, getting sick, and losing employment from her job. Despite these challenges, Jacilet started a movement called Justice4Evan Movement 2022: Custody to Casket. She has been all over the nation speaking at different events, schools, and organizations about her son's story. "There's still a lot of injustice and how we need change, especially with our jail reform."
During the interview, Jacilet spoke about her son and who he was as a person. "Evan was a good-hearted gentleman and he suffered from mental challenges and had a job. He loved to work and liked to ride on his go-karts and dirt bikes. He would always fix everyone's dirt bike in the neighborhood at no charge." She also discussed how smart Evan was and how he received an associate degree in mechanical engineering.
Jacilet will keep fighting until she gets the answers she needs. According to Jacilet, Crime Stoppers is also offering a 5K reward for the first time for inmates to get answers about her son's murder by a correction officer.
The post Custody2Casket appeared first on African American News and Issues.
Credit: Source link