GRAB YOUR COPY OF KICKS 23
With the release of his second signature sneaker during the summer of 2020, Donovan Mitchell has continued to utilize his unique platform to bring awareness to a plethora of worldwide issues. We spoke with the Utah Jazz star to discuss his approach to his line with adidas, the design process, what he plans to implement in future editions and much more.
KICKS: You have always used your kicks to bring attention to different social causes. Before the pandemic shut down the NBA, you dedicated custom colorways to raise awareness for autism, the earthquake in Puerto Rico, the Australian bush fires and much more. You even auctioned the sneakers and donated the money to relief efforts. Can you talk about where that philanthropic spirit originates from?
DONOVAN MITCHELL: I think the biggest thing is understanding my role as an NBA athlete. On top of that, having my own shoe, it allows me to do things in a way that I would like. My biggest thing that I love doing the most is giving back to those in need—so being able to bring awareness, to spread awareness, to give back, those are things that I really pride myself on. So, for me, it was just like, OK, how can I go about doing it with my shoe? Because everybody looks down at these dudes on the court [to see] what shoes they are wearing. Spreading awareness—whether it's gun violence, praying for Australia [due to] the fires, earthquakes in Puerto Rico—I just feel like we as athletes are a form of leaders throughout the country as well. I think any type of messaging is something that I will continue to spread using the voice and platform that I have. I think it also brings a lot of recognition and awareness to what's needed.  
KICKS: On opening night of the restart in Orlando, you honored Breonna Taylor and others who have lost their lives at the hands of police by wearing a special colorway that had phrases like "Say Their Names" and "Ready For Change." Tell us a little bit about the process of approaching adidas with this idea.
DM: Having gone to school in Kentucky, in Louisville, it hits close to home. For me, it was just like, OK, how do I find a way to honor her? We're down here playing but the biggest thing is how we continue to keep her name and everybody's names on the forefront of people's minds. What better way to do it than on opening night, in the first game, with the shoes? I feel like they were a big hit. I loved them. I'm blessed that adidas was able to allow me to go express myself and have my back when I went out there with these shoes. Just continuing to find ways—there will be others for sure. But that was just something that was near and dear to my heart. I think there's justice that needs to be brought that hasn't come yet and myself and my colleagues who are also in the NBA are going to continue to speak on it until justice is served.
KICKS: You mentioned that there will be others. Do you have other issues in mind that you want to bring awareness to through your shoes?
DM: I think the biggest thing I want to do is I want to be able to create something where there are jobs or positions that can be filled in the company in my design process. Having kids from HBCUs, or having African-Americans, minorities, coming from different schools, to come and help me with my design process. There are a lot of talented African-American men and women out there who I feel can use this as an opportunity to propel themselves into that world. I think it's something that for the 3s, the 4s and the 5s, that we can definitely work on and explore. It's something that would be special.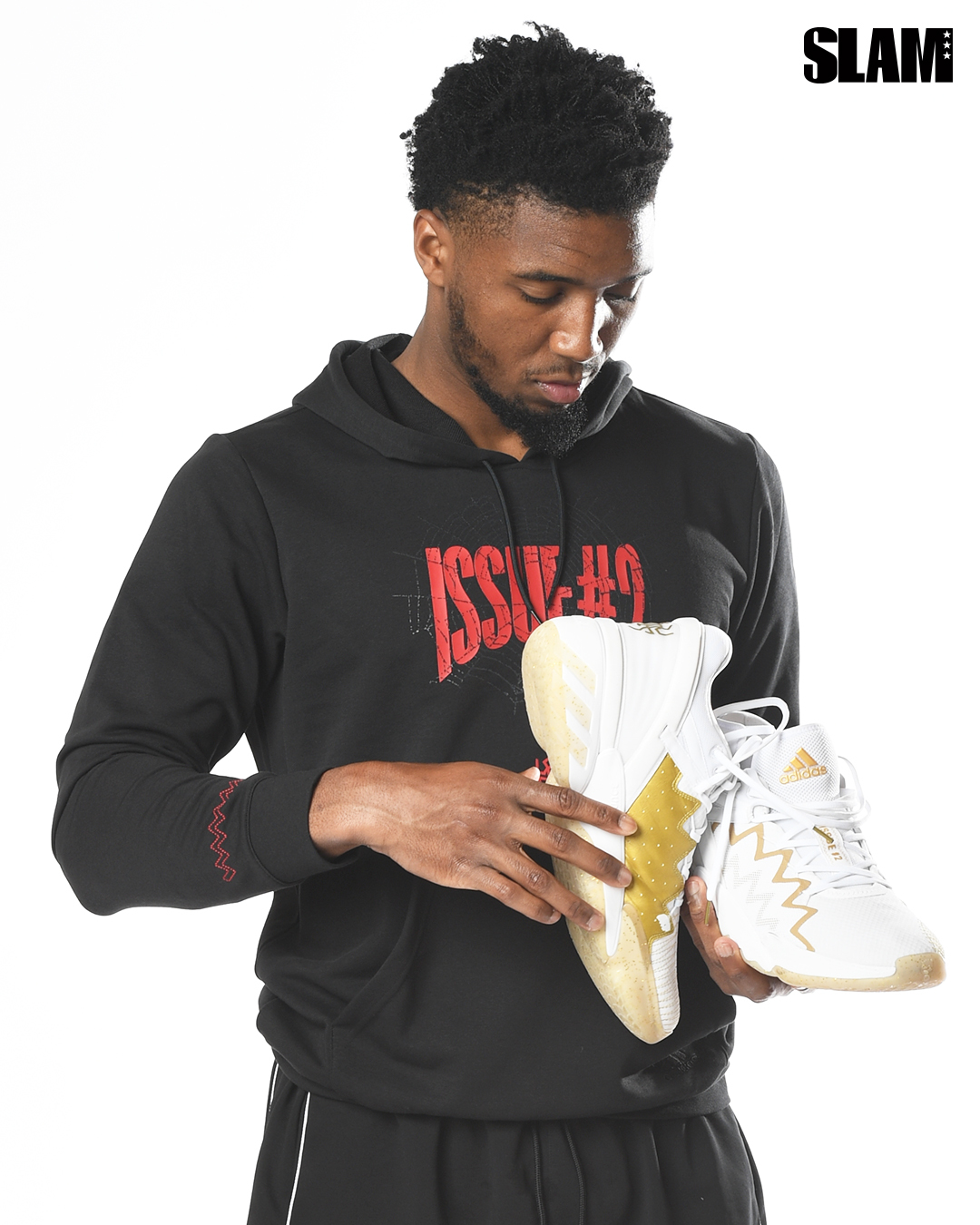 KICKS: We know that you give away most of your on-court shoes after the games—whether at home or on the road. Can you tell us a little bit about that? What has motivated you to do that every night?
DM: I always wanted to be that kid. I always wanted to be the guy who got those. For me it was, How could I make a kid's day? You never know what a kid may be going through. Seeing a kid wearing your jersey, it's a different feeling. It's an honor and a blessing to see that. To give them the same energy that they're reciprocating to me, I think that's something I really take pride in and it's special to me.
KICKS: When you were a kid, was there ever a basketball player—or even a baseball player, since your dad has been with the New York Mets organization for decades—that handed you a pair of kicks or other memorabilia? How did that experience impact your approach to fans after you became a pro?
DM: Growing up around the Mets organization, I saw a lot of guys giving their stuff away. I don't really have [an experience] myself that I could think of off the top of my head, but I think seeing guys do that and the look on kids' faces and me always wanting to be that kid, I think that's where a lot of it came from. Just being able to see it and the reaction, and [thinking], Man, I would love to do that now that I'm in a position to do that. I want to try to make sure that every kid that I possibly can [reach] has that feeling.
KICKS: In June, your SPIDACARES foundation gave away pairs of your signature sneakers to students at a charter high school in Bridgeport, CT. They each got two pairs as a graduation gift. How did that idea come about?
DM: My mom runs that foundation and we talked about it—How could we give shoes away to kids who worked hard and what better way to do it than with a graduation [gift]? Being able to say congratulations but also leave them with the message, like, Look, there's a lot that can be done. There's a lot to still be done, but congratulations on your hard work so far. To feel appreciated—that's the biggest thing. You guys have done a great job. Your parents have done a great job raising you to get you to this point. But this is something to just be like, Look, there's always a goal to reach, you never know who's watching and you never know who's going to be in your corner with you. I told them, I'm going to be there and be one of those people because I've seen all the hard work you've put in and it shouldn't stop.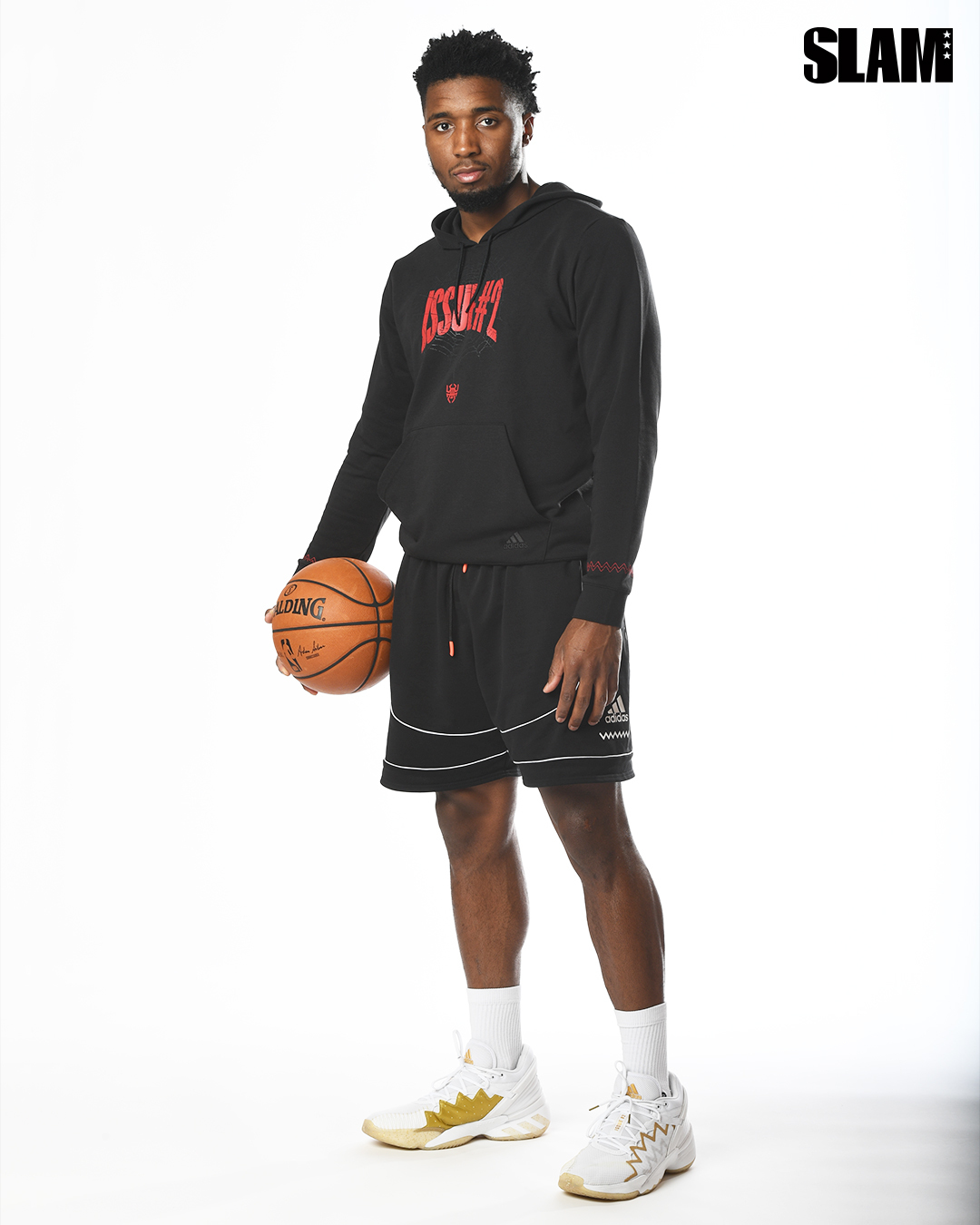 KICKS: Tell us about the D.O.N. 2s. What was your general vision heading into the design process? What were you looking for?
DM: We loved the look. We loved the layout. I think the biggest thing for me was just being more comfortable in my shoe. As the years go on and you get to shoe [number] two, three, four, and hopefully up to 12 or whatever, just understanding more about your foot—what my foot needs and how to maximize my shoe. Not just for myself but for other consumers as well. For me, I was not going to change the price point at all. I think for me the biggest thing was that I wanted everybody to be able to afford my shoe, but the difference is that we're going to come out with more crazy color schemes. The tech is pretty much the same with the Bounce, but we just changed the design a little bit. Put the logo on the back. The partnership with Crayola. A bunch of different things to make it very exciting and I'm really excited for it to launch because I feel like it's one of the best shoes and it's very comfortable, obviously. I'm just very excited.
KICKS: Was there any particular storytelling you wanted to do with the designs of the 2s? Are there any particular parts of the shoes that have a deeper meaning or stories behind them?
DM: At the bottom of my shoe, I have the locations of where I went to school and up to where I am now. So, like, the longitude and the latitude of every place that I've been—Brewster [Academy], University of Louisville, now Utah. I think that [journey] really means a lot. My mom's and sister's birthdays are at the bottom of my shoe. Very subtle messages but I think ones that are very important to me and how I got to where I am today.
KICKS: Give us a timetable. How long ago did you start the process of thinking about the designs and features for the 2s?
DM: I started on the 2s right after the 1s [dropped]. The design process of the shoes goes much faster than I honestly anticipated. I feel like we [said], This is what we see on the 1s, and the biggest thing is, how can we improve the technology from the 1s and bring them to the 2s? And find ways to just become innovative. Who are we going to partner with? Obviously, Crayola is the big one. You have Spider-Man and Marvel, too. I really started not too long after the first one dropped. We were going through testing. It's come a long way and I'm very blessed to be in this position. It's a very fun process. You get as much out of it as you put into it. For me, it's just trying to find ways to continue to put my time and effort into it because I know the people that are working behind the scenes are working day in and day out to help me. So, to give them the same effort that they give me is huge.
KICKS: Would you say it was easier or more difficult to go through the process for the 2s compared to the 1s? How different was the process this second time? On one hand, you were more familiar with the process going into the 2s. On the other hand, the challenge is making this one better than your last one.
DM: I think it was easier, honestly. The biggest thing was I was already used to it on my foot. We already had the mold. Just being able to give my input and know [more about] what my foot likes and doesn't like. So I think it was easier to do the 2s because you already had a lot of the technology saved from the 1s to create a better and more improved shoe.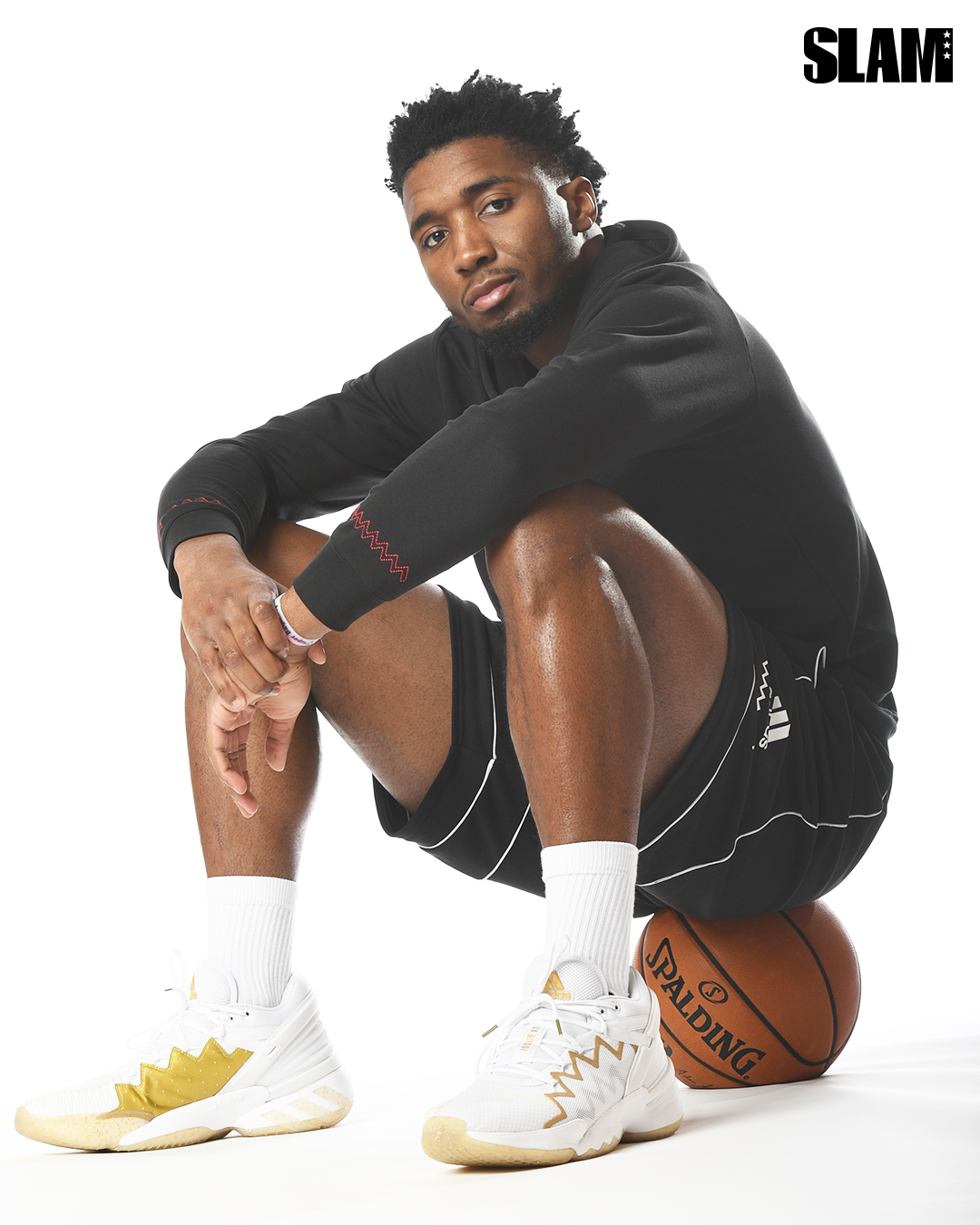 KICKS: Which D.O.N. Issue #2 colorway would you say is your favorite and why?
DM: I would probably say the "Camp" shoe, which is the most [colorful] one. For me, the biggest things are the messages on the inside. There were a lot of messages we got throughout the draft process, throughout my rookie year, of what I could and couldn't do, and I put a lot of those wordings in there. And that's what means the most to me just because of a lot of things people say I can't do. For me, putting that in the shoes was another reminder of what people thought and how I'm here to prove everybody wrong.
KICKS: You've partnered with some major companies for your colorways. From Marvel all the way to Crayola, how wild has it been seeing major entities like those wanting to collaborate with your line?
DM: It's a huge blessing. I never in a million years thought I'd be here but I am. And now the biggest thing is continuing my work on the floor to allow these things to continue to happen. None of this happens without the work on the floor and what I do during the games. So, for me, it's like, How do I find a way to continue my brand in that way? It's a huge honor and blessing to be able to work with these companies, but there's more to do. That's really where my head is at—continuing to find ways to build myself on the floor and then everything else will take care of itself.
—
GRAB YOUR COPY OF KICKS 23
Franklyn Calle is a senior producer at SLAM. Follow him on Twitter @FrankieC7.
Photos by Garrett Ellwood/NBAE via Getty Images
1,301

Credit: Source link