Dwayne Johnson is not only the most popular actor in Hollywood but also one of the richest too. 'The Rock' has worked extremely hard for the past 30 years to get to the financial position he is in. But hard work isn't only the secret of Johnson's $800 million net worth. 'DJ' knows how to utilize his star power and make millions more out of it.
ADVERTISEMENT
Article continues below this ad
Hollywood knows that Dwayne can bring the box office business and the producers don't shy away from spending a couple of million extra to keep the actor. Johnson also had his own money-making methods apart from acting and pro-wrestling. 'The Rock' is a successful businessman with his many investments in different ventures. 
ADVERTISEMENT
Article continues below this ad
Dwayne Johnson has invested in numerous projects, from energy drinks to tequila. Each of them proved to be a success because of his star. But recently Johnson and his ex-wife invested in a business that has tanked two times before in the market. Johnson has brought the XFL for $15 million with partners RedBird Capital and Dany Garcia.
For those who don't know, XFL is a minor football league created in 2001. The motive of XFL was to give the football fans something extra to watch during the off-season of the NFL. Co-owner of XFL was none other than The Rock's former boss, Vince McMahon.
The initial year of the league wasn't a success. McMahon tried to revive the league later in 2020 but, the former chairman of WWE took a big cause of the pandemic. The bad track record of business is enough for any investor to pull out of the deal, but The Rock isn't just a regular investor.
Dwayne Johnson has already recovered the money he invested
It is well known that Dwayne Johnson only picks movies of mass scale, like 'Jumanji', 'San Andreas', and now 'Black Adam'. Recently Johnson's signing amount for his upcoming movie 'Black Adam' was disclosed and everyone was in shock.
DIVE DEEPER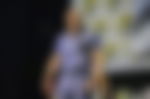 The Rock has received a whopping amount of $22.5 million for the project. It's a much higher amount than some of the A-lister actors' paychecks. Johnson has already made himself a financial safety net if things go south for XFL again. 
But Johnson is extremely confident about his investment as he told in the press release. "With pride and gratitude for all that I've built with my own two hands, I plan to apply these callouses to the XFL, and look forward to creating something special for the players, fans, and everyone involved for the love of football," he said.
ADVERTISEMENT
Article continues below this ad
His ex-wife and business partner, Dany Garcia, also think the same. "For Dwayne, Gerry, and myself, this property represents an incredible opportunity. It is the confluence of great passion, tradition, and possibility. Sports and entertainment are the foundations of the businesses I have built."
When Dwayne Johnson is invested in a project, he brings not only his capital but his star power to the business, too. Just the name of the star added to the project is a guarantee that the business is going to be a success.
ADVERTISEMENT
Article continues below this ad
What do you think about his upcoming movie?
Watch This Story: From a broke teenager to the highest paying actor in Hollywood, the journey of Dwayne Johnson
Credit: Source link