Elvis Presley and former President Richard Nixon were two of the most influential individuals in the 1970s. They share one iconic picture that became the most-requested image in U.S. History.
The picture, taken inside the Oval Office in December 1970, beat Elvis Presley's concert photos of himself. As reported by Time, he went to see Richard Nixon, who was once part of the country's Ten Outstanding Young Men.
Presley first wrote a letter to Nixon to meet him at noontime. His intention to see the president at the White House was not about promoting his music. 
As reported by Biography, the 37th U.S. president was in the middle of his fight against drugs and demoralization of counterculture, his main policies in the country. The "King of Rock and Roll" expressed his support for Nixon's plans. 
Presley's move was unexpected as he became "explicitly political." It was a rare move for musicians.
Growing up, Presley adapted to conservative values. When he was matured enough to understand his surroundings, he spent more time in Memphis, where most of the Black community resided.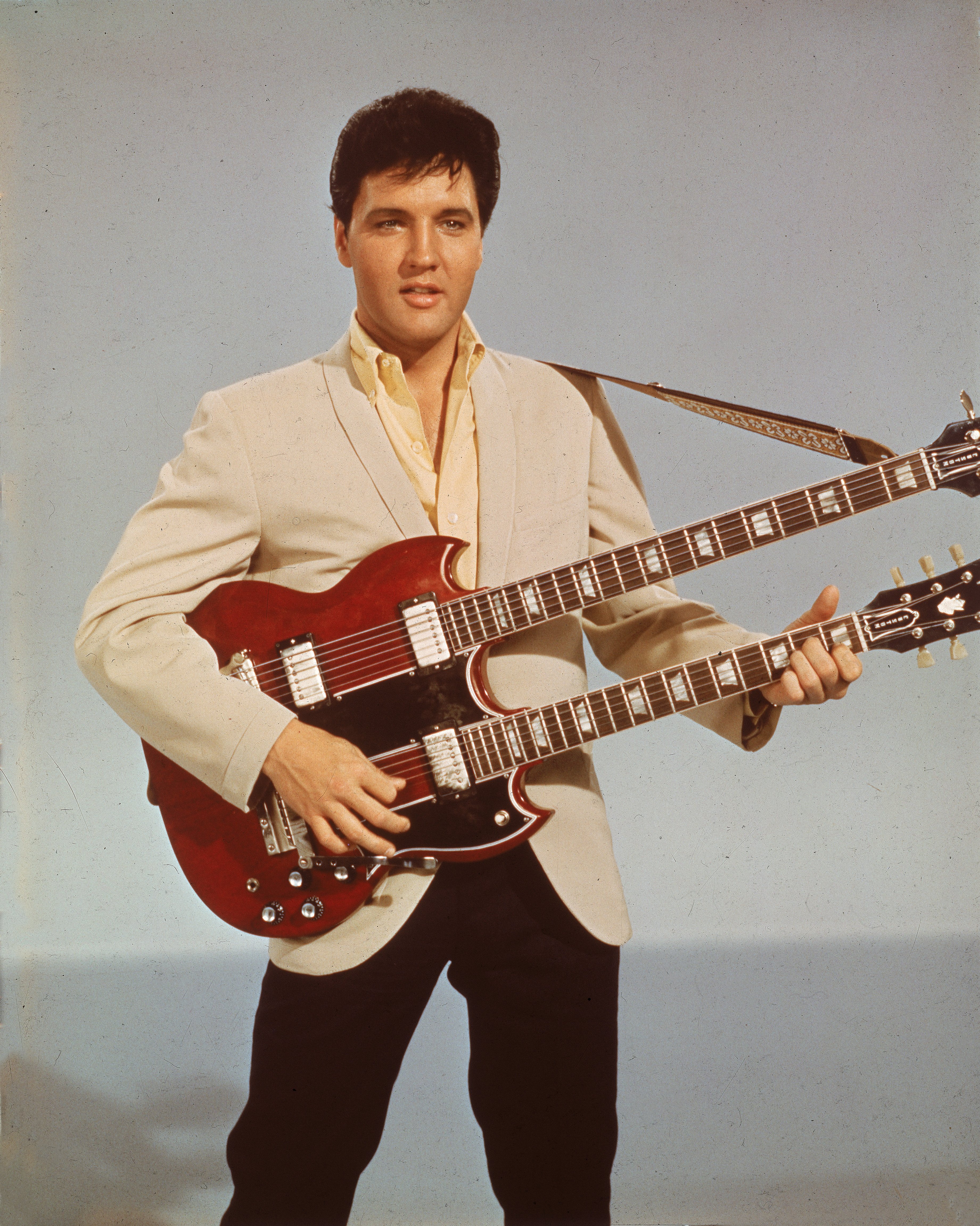 When Presley rose to fame in 1950, many white Americans were scandalized by his music and his iconic "gyrating hips." They didn't like his music which was mostly influenced by African-American blues.
Ken Paulson, who ran an exhibit about Presley in 2010, said that Presley startled America and the news media in 1956. They found him "often scathing and alarmist."
The historic yet bizarre encounter has been immortalized and mimicked on TV and film.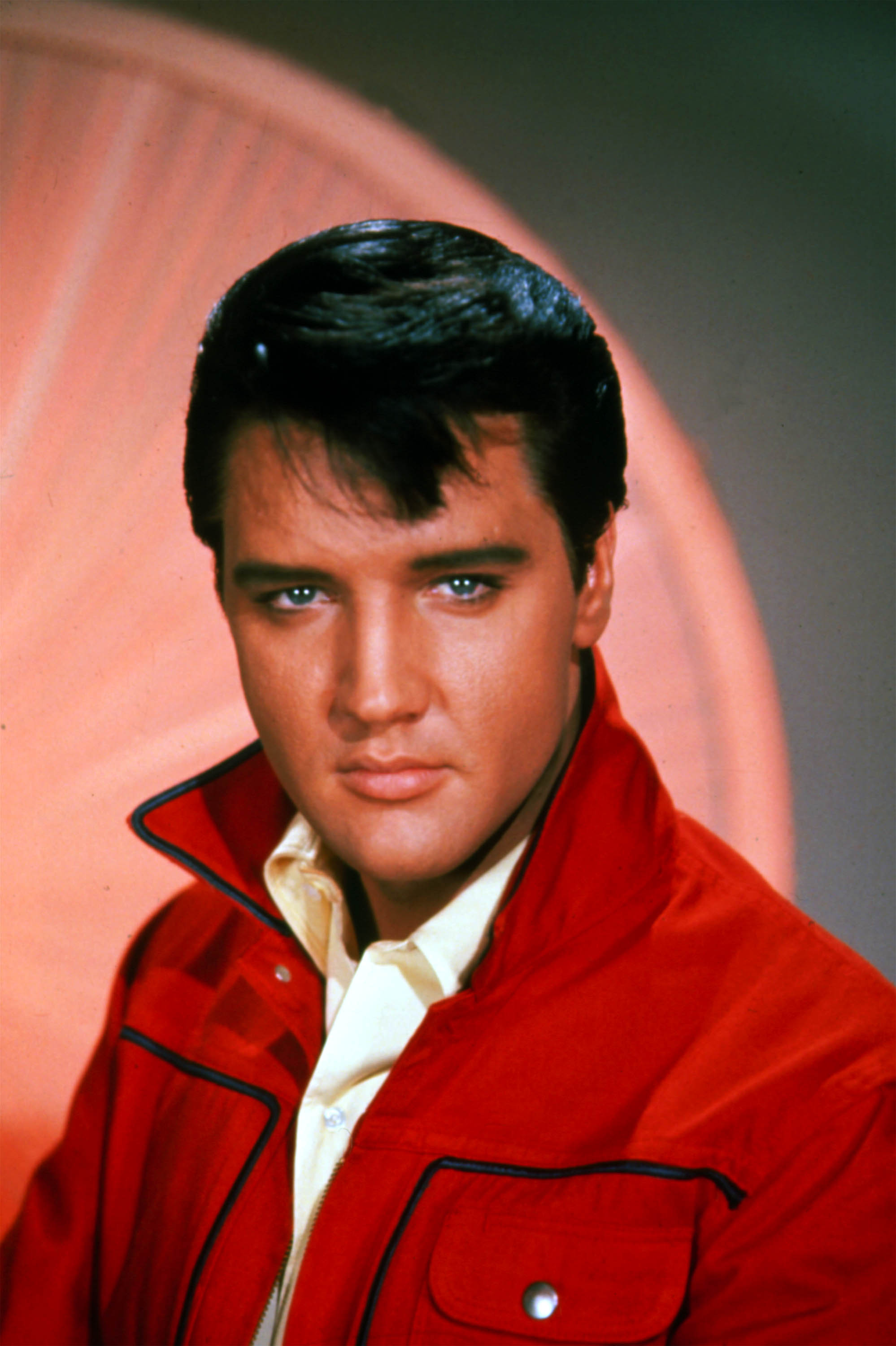 Other than declaring his support to Nixon, Presly requested something that people might find strange. During their encounter, Presley, who wore his classic flared jumpsuit and a gold belt buckle, asked him a badge.
The singer wanted a badge from the Bureau of Narcotics and Dangerous Drugs to add to his collection of police badges. He believed that it would give him special powers and freedom of a federal agent. 
In return, Presley gave Nixon a gift – a Colt .45 pistol from his private collection. The whole meeting ended with a "spontaneous gesture," where Presley hugged the president.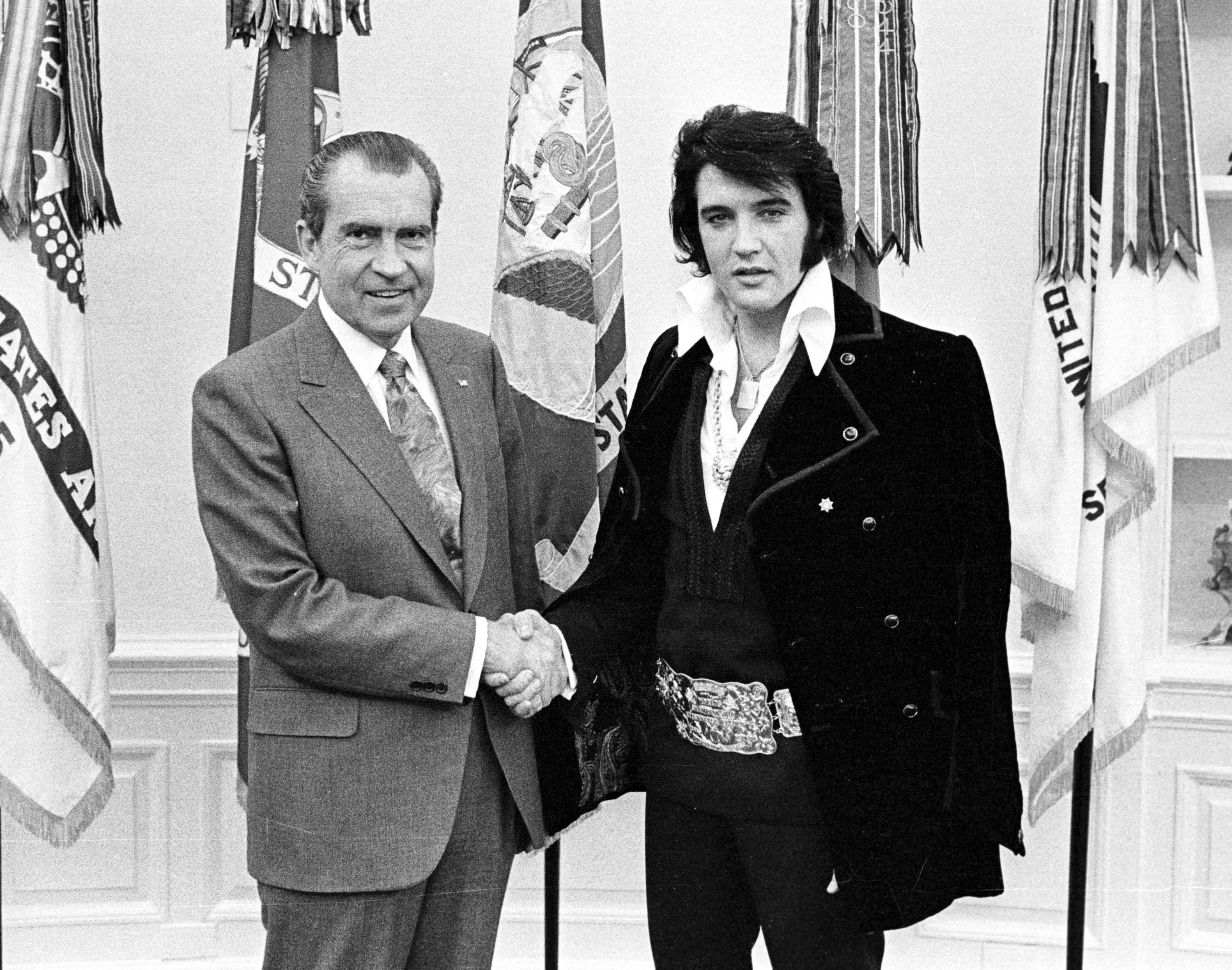 The historic yet bizarre encounter has been immortalized and mimicked on TV and film, from Nixon's appearance in "X-Men" movies to "The Simpsons." 
Nixon and Elvis became timeless cultural icons. It was a rare moment that shows a clash of styles and personalities.
Even though Presley's moment with Nixon became a subject of comedic scripts, he had an amazing career being the "major musical force" in the history of Rock and Roll.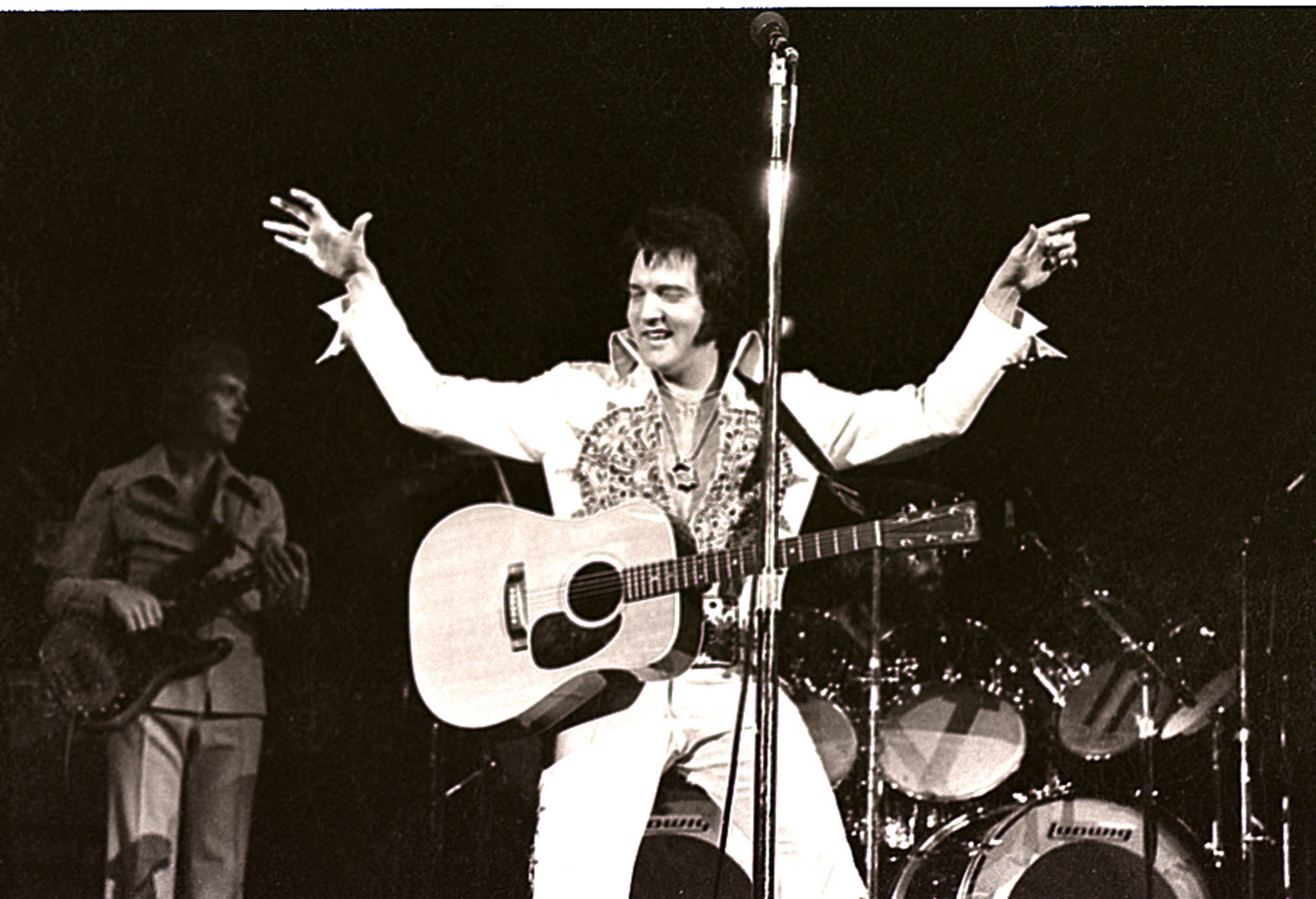 In his final days, Presley showed "vulnerability," according to his former nurse, Letitia Henly Kirk. The latter said that the music icon was a "family-oriented " man but was also a lonely person.
Presley's lifestyle changed after his split from his wife, Priscilla. His death was said to be the most traumatic event in the history of the entertainment industry.

Credit: Source link