Published 2 hours ago
Submitted by Keysight Technologies
Keysight Blog
Historically Black colleges and universities (HBCUs) play an essential role in higher education for African American engineering students in the United States. The Higher Education Act of 1965 defined HBCUs and their principal mission for the education of Black Americans. According to the National Center for Education Statistics1, there are approximately 300,000 HBCU students, with African American students comprising 76% of enrollment. Historically, however, HBCUs have been on the sidelines of investment and advancement, which has been particularly detrimental to science and engineering. Additional challenges include recruitment and retention of students within engineering programs. From a nationwide university perspective, 4-year graduation rates are below 30% for students in engineering, rising to 40% for graduation within six years, according to a 2017 study by the American Society for Engineering Education2 (ASEE).
Presently, there are no Carnegie classified R1 HBCU universities. According to the Carnegie Classification of Institutions of Higher Education3, R1 institutions have very high research activity and award at least 20 research/scholarship doctoral degrees and have at least $5 million in total research expenditures. For HBCUs, resources, particularly infrastructure, remain a critical issue. Investment in laboratory tools and instruments is imperative for experiential learning to prepare students for success in industry and for winning research grants. Equipping laboratories to provide access to modern tools and processes is essential for student retention and achievement of successful outcomes in a competitive workforce. It also enhances the university's reputation for providing a quality experiential education as required under Accreditation Board for Engineering and Technology Inc. (ABET) guidelines.
Pathways to Engagement
At Keysight, we've developed and implemented several measures to help advance engineering programs in partnership with HBCUs. These methods impact across the university ecosystem from students entering the program to graduating and being ready for success in industry:
Generating interest at grade and high school levels to get students excited about science, engineering, and technology careers
Assisting in infrastructure, including laboratories
Increasing visibility on university campuses through guest seminars and competition sponsorship
Giving grants and scholarships to advance engineering education and research
Providing mentoring and material assistance for design projects and student clubs
Offering business mentoring to help develop engineering leadership
Hiring students for internships in industry
Recruiting students on-campus, or through virtual job fairs
Participating in Dean or Department level Industrial Advisory Boards
Persistent and Sustainable Engagement
When assisting universities and paving a path forward for meaningful advancement, a sustainable financial and organizational support framework is crucial. Making significant investments to drive equitable opportunity is measured in years, not in financial quarters. Universities prefer partnerships with industry which translates to maintaining an ongoing engagement beyond participation in autumn job fairs.
Connecting through Engineering Organizations
We take pride as an early engager with HBCUs offering teaching and other resources available through our education program4. For example, Keysight is a founding industrial sponsor of the Inclusive Engineering Consortium5 (IEC). This organization brings together many HBCU resources into a super-department and has a growing industrial sponsors list. The aim is to prepare HBCU graduating engineers for success in the technology industry. The IEC is a great place to get started and connected with HBCUs and minority-serving institutions of higher learning, particularly in the areas of electrical engineering, computer engineering, and related disciplines. Student and professional engineering development societies, such as the National Society of Black Engineers6 (NSBE) and the ASEE, are great resources and excellent forums for engagement.
In future blogs, we'll provide more insights on Keysight's education contributions in the engagement areas described above. We're on this journey together as we drive towards an equitable and inclusive engineering education system and the advantages it brings to our society.
References
1. National Center for Education Statistics
2. American Society for Engineering Education
3. Carnegie Classification of Institutions of Higher Education
4. Keysight Education Resources
5. Inclusive Engineering Consortium
6. National Society of Black Engineers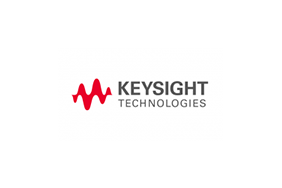 Keysight Technologies
Keysight Technologies
Keysight Technologies, Inc. (NYSE: KEYS) is a leading technology company that helps enterprises, service providers and governments accelerate innovation to connect and secure the world. Keysight's solutions optimize networks and bring electronic products to market faster and at a lower cost with offerings from design simulation, to prototype validation, to manufacturing test, to optimization in networks and cloud environments.
More from Keysight Technologies
Credit: Source link