Breaking Through to the Brain
Engineering nanomaterials to diagnose and treat traumatic brain injuries
by Katherine Connor
Traumatic brain injuries might have faded from the headlines since the NFL reached a $765 million settlement for concussion-related brain injuries, but professional football players aren't the only ones impacted by these injuries. Each year, between 2 million and 3 million Americans suffer from traumatic brain injuries—fromelderly people who fall and hit their head, to adolescents playing sports or falling out of trees, to people in motor vehicle accidents.
There are currently no treatments to stop the long-term effects of a traumatic brain injury (TBI), and accurate diagnosis requires a visit to a medical center for a CT scan or MRI, both of which involve large, expensive equipment.
UC San Diego bioengineering Professor Ester Kwon, who leads the Nanoscale Bioengineering research lab at the Jacobs School of Engineering, aims to change that. Kwon's team is developing nanomaterials—materials with dimensions on the nanometer scale—that could be used to diagnose traumatic brain injury on the spot, be it a sports field, the scene of a car accident, or a clinical setting. They're also engineering nanoparticles that could target the portion of the patient's brain that was injured, delivering specific therapeutics to treat the injury and improve the patient's long-term quality of life.
"It's really a dire state for these patients, and TBI is unfortunately quite prevalent," said Kwon.
Top Photo: Ester Kwon, a professor of bioengineering at the Jacobs School of Engineering, is developing nanomaterials to diagnose and treat traumatic brain injuries. (Photo by Erik Jepsen/UC San Diego)
Read more…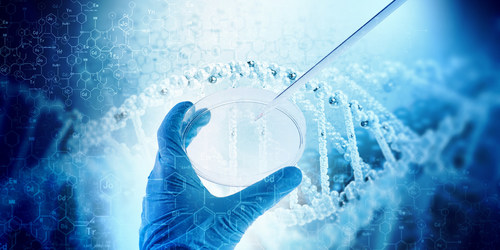 Illumina and Deerfield Management
partner to accelerate drug development
Illumina Inc., a global leader in DNA sequencing and array-based technologies, and Deerfield Management, a health care investment management firm, announced a five-year partnership to apply a genetic-led approach to the discovery and development of novel therapies for diseases with unmet medical needs. 
The partnership aims to leverage genomic tools and genetic knowledge to select programs with a higher probability of success in order to lower research and development costs and accelerate the approval of cutting-edge therapies.
"Currently, drug discovery is difficult, expensive, and slow, with 90 percent of therapies failing in development due to gaps in the biological understanding of the complex nature of many diseases," said Joydeep Goswami, chief strategy and corporate development officer at Illumina. "Deerfield's Vice President of Genetics and Genomics Matt Nelson showed in his foundational work that genetic-based targets can improve success rates, speed to market, and cost. Combined with Illumina's expertise in applying artificial intelligence approaches to target discovery, we intend to drive a step-change in the pace and efficiency of therapeutic development."
San Diego County recommended budget $7.15 billion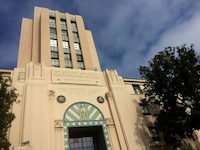 The County of San Diego released a $7.15 billion recommended budget on Thursday that builds on its commitments to address mental health, homelessness, equity, racial justice and climate change. It would add significant investments and just over 1,000 staff across priority areas. The budget also maintains essential public safety, land use, health and social services.
The total recommended budget is 1.1percent smaller than the budget the County Board of Supervisors approved last year, mainly because many one-time costs for COVID-19 response are no longer needed.
The County Board of Supervisors must approve a new budget by June 30 and county leaders are urging the public to take part in the approval process. The board will get an overview of the budget during presentations by county departments at public meetings May 19 and 20. The public can comment in person or by phone at two budget hearings in June: a daytime hearing June 13, and an evening session June 16. 
Read more…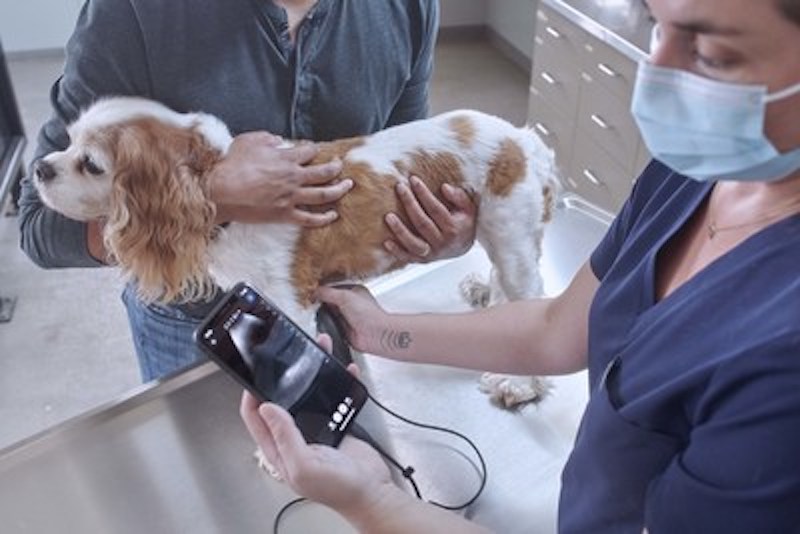 Petco and Butterfly collaborate to bring
ultrasound technology to Petco pet care centers
Butterfly Network Inc. and Petco have agreed to deploy Butterfly iQ+ Vet, a handheld, whole-body imaging system to Petco's network of nearly 200 veterinary hospitals at Petco pet care centers.
Butterfly iQ+ Vet, is designed to bring valuable clinical insights to veterinarians at the point-of-care, through innovative ultrasound technology made simple with artificial intelligence. Butterfly Network is the first and only U.S. ultrasound imaging provider to collaborate with the health and wellness company for pets.
"As we continue bringing innovative technologies to the full-service veterinary hospitals in Petco pet care centers nationwide, we are thrilled to partner with Butterfly to increase pets' access to high-quality ultrasound imaging," said Petco's Chief Veterinarian Dr. Whitney Miller. "The single probe, full body technology of the Butterfly iQ+ Vet system will arm our veterinarians with ultrasound imaging that will help speed diagnoses and improve health outcomes, ultimately delivering the best possible care to every pet, as well as the families who love them."
Duane Bennett appointed independent outside
counsel for Commission on Police Practices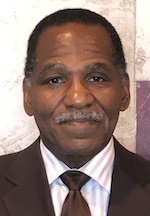 The City of San Diego Commission on Police Practices has appointed Duane E. Bennett as new independent outside counsel. Bennett has been a practicing attorney for 39 years, and has extensive experience in governmental law, employment, contracts, land use, insurance, civil rights, and civil litigation. 
Bennett was the former Oceanside city attorney and port attorney/general counsel for the Port of San Diego.
Bennett was the first African American appointed as city attorney in the County of San Diego. He also served as an assistant city attorney, police legal advisor and deputy district attorney. 
Bennett has been actively involved in litigation and consulting related to civil rights, due process, and equal protection involving law enforcement agencies throughout the nation.
He has conducted workplace investigations in the counties of Los Angeles, Riverside and San Diego as well as numerous internal investigations for governmental agencies. Bennett served many years for the Riverside County Sheriffs' Association and County of Riverside deciding disciplinary matters and grievances. He has also taught law enforcement courses in the states of Arizona, Illinois, Iowa, and Indiana. 
Brian Sliter and Rosa Delgado join Sundt
Construction's San Diego office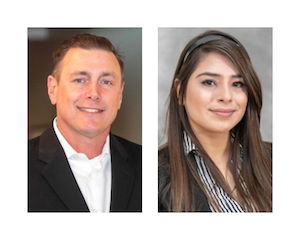 Sundt Construction recently hired Brian Sliter and Rosa Delgado in its San Diego office. Sliter will serve as a field superintendent, and Delgado will be a field engineer.
Sliter joins Sundt with over 15 years of industry experience. Previously, he worked on an aviation project at the San Diego International Airport for Sundt's joint venture partner on the San Diego International consolidated rental car center. 
Sliter will join the team on the next phase of the Morse High School improvement project.
A native of San Diego, Delgado has prior experience as a project administrator and will also join the project team at Morse High School.
Sundt has over 70 years of diverse project experience throughout California and a presence across the state with offices in San Diego, Irvine and Sacramento.
The company's San Diego office has a long history of performing award-winning work at the San Diego International Airport  and recently broke ground on its new administration building. 
County first to use rapid DNA-based beach
water testing to protect the public
San Diego County became the first coastal county in the nation this week to start using a rapid, DNA-based ocean-water testing technology that will produce faster results and earlier warnings to protect beachgoers when bacteria levels reach unhealthy levels in ocean water.
The county planned to expand its use Thursday of the DNA-based droplet-digital polymerase chain reaction testing technology — ddPCR — to more than 70 miles of shoreline the county regularly samples and tests to protect the public.
The new system will let the county sample beach water in the morning, get results and warn the public by the afternoon instead of the next day.
Officials said the DNA-based system is also more sensitive to bacteria levels than the older method, which required growing bacterial cultures from water samples in petri dishes.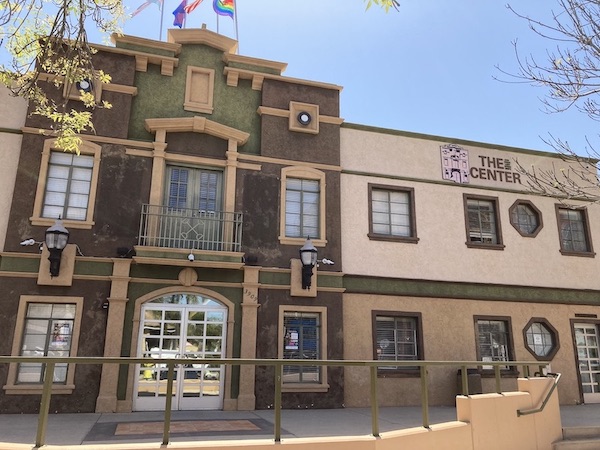 LGBT  Community Center hosts May 14 open house
The San Diego LGBT Community Center will host an Open House event on Saturday, May 14, from 11 a.m. to 2 p.m. to celebrate The Center's reopening after renovations were made to the building's common areas and community spaces.
The opening celebration signifies a major milestone in a phased reopening of The Center, and will feature an opening ceremony, a Resource Fair where the community-at-large can discover what's new, to connect with familiar faces, including The Center's CEO CarolineDessert, and new center staff, including the organization's new Deputy CEO, Kim Fountain. There will also be staff-led tours of The Center's newly renovated ground floor. The celebration is free and open to the public. Advance registration is required to participate in the tour. Learn more at http://www.thecentersd.org/open-house
Intuit to pay 370,000 Californians charged
for 'free' TurboTax filing
In one of the TurboTax TV ads, a hiker shouted the word "free" and heard it echo back. In another, an auctioneer in a cowboy hat rattled off "free" over and over.
These were among a number of ads, repeatedly featuring the word "free," that Mountain View financial software firm Intuit ran for its TurboTax e-filing products, including during major events such as the Super Bowl. The ads are highlighted in a settlement that is expected to give some 370,000 Californians about $30 for each year from 2016 to 2018 that they were deceived into paying for filing services that should have been, as the ads said, free.
Read more…
Celebrity Golf Association's first event 
of 2022 season starts May 22 at Singing Hills
The Celebrity Golf Association's first event of the 2022 season will take place from May 19t to May 22 at Sycuan Casino & Resort / Singing Hills Golf Resort at Sycuan in East County. 
NFL Hall of Famer and local legend Marshall Faulk is the celebrity host for the four-day event which includes a Red Carpet Reception Thursday Night, followed by the Celeb/Am Tournament and Celebrity Cocktail Party on Friday, and the Champions Dinner on Saturday. 
The Celebrity Championship kicks off with the first round Saturday morning and the final round on Sunday with a field that includes past champions, MLB Hall of Famers, NHL Hall of Famers, NFL Hall of Famers, and some of the biggest names in the entertainment industry.
BlueHalo awarded U.S. Army contract
for Titan C-Unmanned Aerial System
BlueHalo, which has a San Diego office, and its Titan Counter-Unmanned Aerial System Team have received  a $4 million order of Titan Counter-Unmanned Aerial System  kits by the Department of Defense.
The award is in support of an elite unit within the conventional U.S. Army, and will be used to defeat enemy drones on the battlefield abroad and at secure locations in the United States, providing fixed-site and mobile force protection. 
The decision to invest in Titan systems was made after Titan out-performed competing technologies at government evaluations based on both efficacy and ease of use by warfighters.
Titan is a portable, rapidly deployable system that creates a secure perimeter anywhere, providing automated identification and mitigation of threats for all major commercial and hobbyist control protocols and frequency bands. 
Broxel announces free remittance
for Mexican community in the U.S.
Broxel, a Latin American FinTech company, says it is is putting an end to high fees and long waits for sending money from the U.S. to Mexico. Starting today, the Mexican American community in the United States will be able to send money to their families south of the border, at zero cost.
Remittances are essential for the Mexican economy, being the first source of currency, above oil exports. In the middle of the pandemic lockdown, immigrants sent $40 billion to their relatives in Mexico; in 2021 the amount climbed to $51 billion. Mexican workers sent an average of $378 per remittance, and made 136 million of operations last year.
Broxel Pay App is available for everyone to register through www.broxel.com, and free remittances are just one of many functionalities users can have in a cutting-edge financial platform, which includes a MasterCard debit card accepted worldwide.
San Diego to host largest annual meeting
of bioscience financial officers
The Association of Bioscience Financial Officers (ABFO)will hold its 2022 national conference June 508 at the Omni Hotel in San Diego. The event brings together CFOs and accounting offiers for the largest educational and networking event focused exclusively on topics critical to finance executives with biopharma, medical device and diagnostics companies.
The  conference comes at a time when bioscience financial officers must address issues involving fundraising with challenging markets, the recruitment and retention of team members, and greater unpredictability of regulatory agencies. 
To address these topics, ABFO's program committee has assembled high-profile speakers and leaders of keynotes, panels and break-out sessions. The program includes an opening reception, social event at Petco Park and a unique San Diego experience evening in the Gaslamp district. 
"ABFO is back and at an important time," said Co-Chair Vicki Reed, senior vice  president and chief accounting officer with Mirati Therapeutics. "The program has the ideal mix to address the professional and continuing education needs of bioscience financial officers combined with fun activities that foster networking with peers in the industry. Many industry relationships are forged at ABFO."
Credit: Source link