In 1912 Julius P. Fielding launched a funeral business in Charleston with "one blind horse, one wagon and a buggy," the family story goes.
The new enterprise to serve the African American community started at Logan and Short streets before Fielding Home for Funerals moved in 1928 a couple of blocks north to a three-story, stuccoed house built in the late 1790s by a well-to-do butcher.
For the past 95 years, generations of African American families paid tribute to loved ones through last rites at the mortuary in the Harleston Village neighborhood.
Now, Fielding Home for Funerals, one of the Charleston peninsula's last remaining mortuary businesses that has historically served the Black community, is up for sale.
The Fieldings have decided to list all of their properties, including an office on Meeting Street Road in North Charleston, but that doesn't mean they will stop serving the region.
"In the interim, we will continue the more than 110 years of service to the greater Charleston community," said Gail Fielding-Davis, secretary of the funeral home's board of directors and a descendant of the original founder.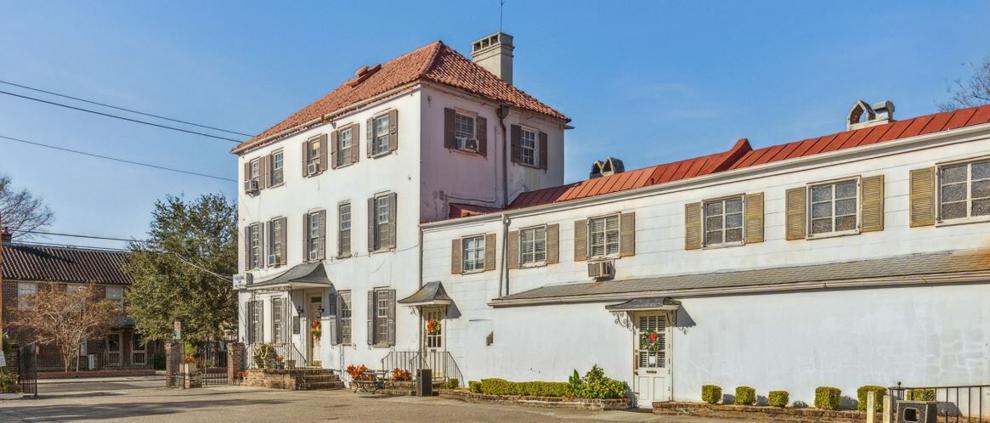 She declined to say what the future of the business will be after the properties are sold, saying she was authorized to talk only about the funeral business remaining in operation while the properties are listed for sale.
The downtown site's listing is being handled by commercial real estate firm Avison Young in conjunction with residential agency Lois Lane Properties. The satellite funeral business at 2704 Meeting Street Road is being handled separately by CC&T Real Estate Services.
Fielding Home for Funerals also had an office in Hollywood, which opened in 1990. The 1.2-acre site was sold last August to Murray's Mortuary of North Charleston for $450,000, according to Charleston County land records.
The less-than-acre downtown site is made up of five parcels, including the original house, as well as four smaller properties abutting Logan and Magazine streets. Fielding family members have not set an asking price, according to Gerry Schauer of Avison Young.
"The owners are calling for offers," Schauer said. "They didn't want to limit it. We are giving it about two months for people to look it over, see what they can do with it and present offers."
Offers will be accepted through March 24, when they will be whittled down to the best and most qualified suitors. Once the property is under contract, it will undergo a due diligence period of six to eight months. The sale, if approved, would likely occur in the latter part of this year or early 2024, Schauer said. 
The eventual use of the property, which sits across the street from Robert Mills Manor, a public housing project, will be determined by the new owner, but Schauer believes the property most likely would be redeveloped for residential use.
"There is such a demand for it in that area," he said.
Fielding-Davis, who lives in Atlanta but has a house in Charleston, prefers the site to be redeveloped for residential purposes as well.
"I think it would be really nice if it were housing for seniors — luxury housing," she said.
The departure of Fielding Home for Funerals, if the property is sold, will leave the Charleston peninsula with at least two other historically Black funeral businesses.
Dorothy's Home for Funerals is at 78 Cannon St. while Palmetto Mortuary can be found at 1122 Morrison Drive.
The former Harleston-Boags Funeral Home at 121 Calhoun St. was redeveloped during the past decade into the site of architecture firm McMillan Pazdan Smith, which soon will move to the new Morrison Yard office building on Morrison Drive.

Credit: Source link