2021 FINALISTS : INDIVIDUALS
Tom Bagamane
Founder and Chairman
The Giving Spirit
Currently the managing director of Profitable Good Group, Tom Bagamane also founded The Giving Spirit in 1999 and has led the organization as chairman and CEO during its 21 years of continued growth and service to the homeless in Greater Los Angeles.  He has over 25 years of experience as an entrepreneur and in senior management in the consumer products/retail field. Under his stewardship, The Giving Spirit's dual mission is to provide direct survival assistance to the poorest of the poor by assembling and distributing robust survival kits – full of up to 75 essential items to allow someone or a family to survive "where they stand."  An equally important second mandate is to educate volunteers, the LA community and the public by leading the narrative to drive long-term change and community awareness of the tragic effects of poverty on the most vulnerable through powerful live and produced curated educational content.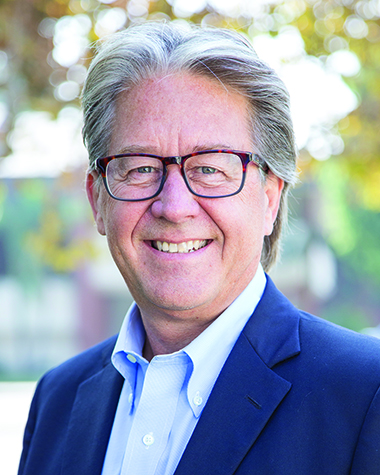 Randy Barth
CEO and Founder
Think Together
Randy Barth is CEO and founder of Think Together, a nationally recognized nonprofit organization and California's largest provider of afterschool education and expanded learning programs serving 400 schools and 200,000 students from across the state. An education equity warrior, Barth is committed to changing the odds for kids in Los Angeles County and beyond by partnering with school districts and education leaders to ensure that all students have access to a quality education and afterschool support programs to succeed in their journey to college and career readiness. He founded Think Together in 1997 following a gang shooting in the Shalimar neighborhood of Costa Mesa. Since inception, Barth has led the scale-up of the organization to $85 million in revenue and nearly 3,000 employees. In Los Angeles County, the organization's largest region, the nonprofit serves 14 school districts and 23 charter schools totaling 71,883 students across the area.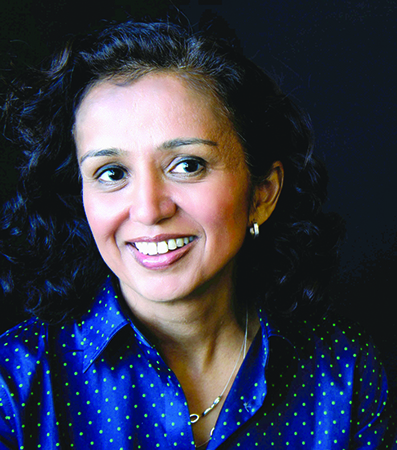 Manjusha Kulkarni
Executive Director
Asian Pacific Policy and Planning Council
Manjusha Kulkarni is executive director of Asian Pacific Policy and Planning Council (A3PCON), a coalition of over forty community-based organizations that serves and represents the 1.5 million Asian Pacific Islanders in Los Angeles County.  In March 2020, A3PCON, under Kulkarni's leadership, launched the STOP AAPI HATE portal to document incidents of hate and racism against the Asian American community in the wake of the COVID-19 pandemic. The Stop AAPI Hate portal has since tracked 2,800 reports of bias since March using an online reporting system that found that members of the AAPI community were spat on while out walking, called names, told to leave establishments, and assaulted. Kulkarni has also participated in efforts to educate the community about the rise of anti-Asian discrimination, hosting webinars for the public at large, and she has worked directly with the Biden transition team on how to combat anti-Asian racism.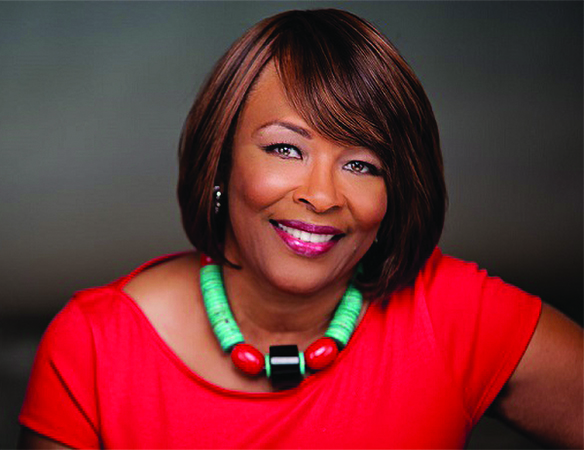 Betty LaMarr
Founder
EmpowHer Institute
Betty LaMarr founded the EmpowHer Institute, in 2004, based on her own personal journey as a single, teen mom on public assistance who grew up to succeed as a technology executive. EmpowHer has helped over 4,000 Black and Latinx teen girls in marginalized communities throughout Los Angeles County, with the support and resources they need to navigate middle school and high school to be college- and career-ready. The program has achieved such great success that every participate has graduated high school and 100% of the program's high school seniors are accepted to college. Under LaMarr's leadership and inspiration, more than 4,000 girls have gone through EmpowHer Institute and been given skills, resources, experiences and opportunities that have helped them thrive to become college- and career-ready. Just a few of the success stories for EmpowHer girls can be found here.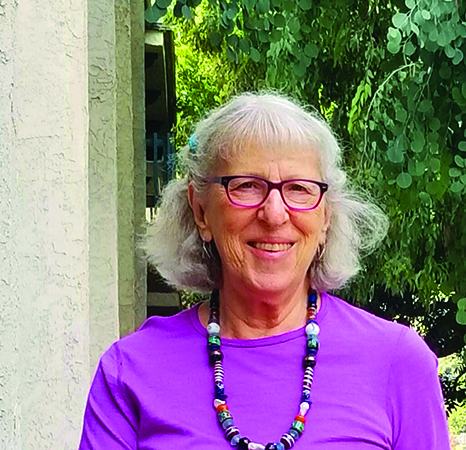 Edna R.S. Alvarez
"Team Edna" Lead; Kitchen Cabinet Committee Member
Food Forward
Edna R.S. Alvarez came to Food Forward in 2017 believing in the nonprofit's mission to reduce food insecurity and wanting to support that work in any way she could. Since she joined the organization, she has cultivated a growing group of donors called "Team Edna" who donate money to fund Food Forward's produce recovery efforts. She stewards "Team Edna" over six weeks in November and December, writing individual emails to each of her potential donors, thank you e-notes, and e-updates to rally her supporters to give to Food Forward. This past year, there were 99 individual donors as part of "Team Edna," and the donations ranged from $10.55 – $6000. Since she began raising money for Food Forward in 2017, she has raised over $100,000, helping the organization provide over one million pounds of fresh, healthy fruits and vegetables for people in our community experiencing food insecurity.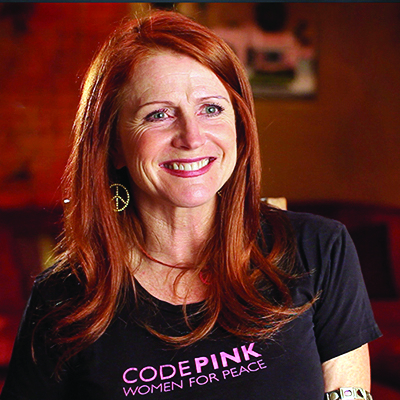 Jodie Evans
Board President
826LA
Jodie Evans is the co-founder of CODEPINK and the after-school writing program 826LA.  She is primarily focused on sharing a global vision for peace and social justice. In 1999, she co-created the Peace Conference in Dubrovnik centered on "Imagining Peace in the 21st Century" and she continues to produce the multi-event World Festival of Sacred Music that takes place in Los Angeles every three years. She has been a visionary advocate for peace for several decades. An inspired motivator, Evans invigorates nascent activists and re-invigorates seasoned activists through her ever-evolving, always exciting methods to promote peace. As founding board member and current president of 826LA's board, Evans brought 826LA to Los Angeles and started the program in her home. Her leadership and dedication to helping under-resourced youth receive care and writing support has propelled 826LA to be a leading organization in LA serving over 90,000 youth since its inception.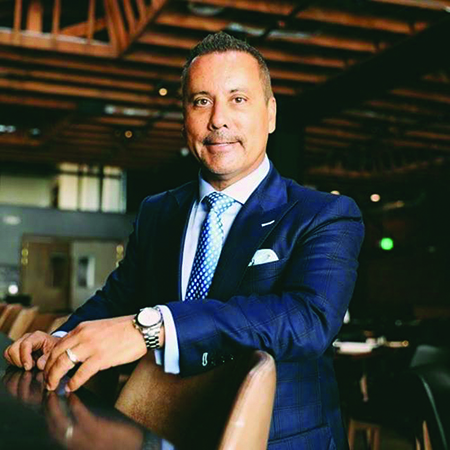 Art Lewin
CEO
Art Lewin Bespoke

Art Lewin is a second-generation clothier with over 25 years of experience and serves as owner, CEO & creative director of Art Lewin Bespoke Clothiers, the leading custom clothier in the country. Lewin and his team plan, coordinate and maintain clients' wardrobes for them so they are perfectly attired for any occasion. For over two decades, Art Lewin Bespoke has catered to corporate stars and to some of Hollywood's leading celebrities and many other industry titans. As a second-generation clothier, Lewin has explained that his clients tell him and his team that their workmanship, knowledge, attention to detail and service make it readily apparent why they have been able to establish such a loyal following – with an impressive 94% retention rate, no less. Meanwhile, Lewin has donated for the past ten years more than $1 million to the Salvation Army and other nonprofits in the LA area.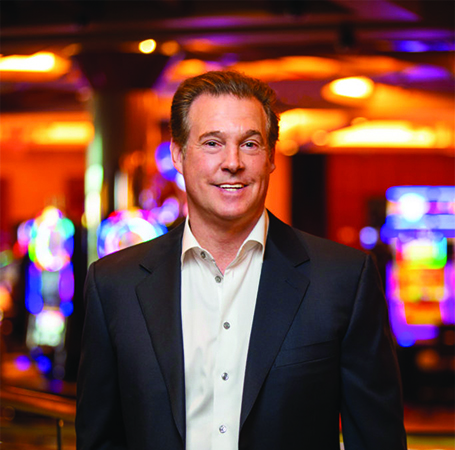 Alex Meruelo
Founder
Meruelo Group

Meruelo Group was established in 1986 by Alex Meruelo, the son of two Cuban immigrants, beginning with a single, concept-driven pizza shop and going on to build a business empire of more than 15 diversified companies. Along that path, Meruelo was always looking to "pave the way forward" for others. An entrepreneur and business leader, he also embraced a commitment to champion diversity and inclusion within his Downey -based company, as well as a strong sense of equity that steadily broadened into local community support.  Since 2002, Meruelo and his wife, Liset, have donated over $15 million to a raft of local beneficiaries. As their businesses grew over the years, so did their vision for corporate giving. They created a "doing good" corporate culture which inspired their organizations and employees to raise an additional $5 million through local partnerships, events and donations.
Elizabeth Faraut
Creative Director and CEO
LA LOOP
Elizabeth Faraut is the creative director and CEO of LA LOOP, a global eyewear accessory brand headquartered in Los Angeles. As someone who is deeply committed to service and philanthropy, she consistently gives back in her personal and professional capacities. In 2019, she brought her passion for giving back to her business and launched LOOPin, the social impact platform of LA LOOP, to connect LA LOOP's community of LOOPERS with meaningful opportunities to give back and "LOOPin" together. When the COVID-19 pandemic hit, she pivoted LOOPin to empower LOOPERS to do service virtually. She created LOOPin initiatives in collaboration with nonprofits working on the ground, ranging from collecting technology donations to help underserved students attend classes virtually with Para Los Niños, feeding families in need through A Sense of Home, and sending DIY kids mask kits to Boys & Girls Clubs.
Kfir Gavrieli
Founder & CEO
Tieks by Gavrieli
Kfir Gavrieli is an entrepreneur, philanthropist and the CEO and Founder of Tieks. When COVID-19 hit last March, he heard about the critical shortages of PPE facing healthcare and essential workers. Overnight, his company Tieks reoriented their manufacturing facility into a mask-making assembly line, producing masks that we donated to support local front line health workers. He quickly realized that Tieks could make an exponentially larger impact by engaging its social media followers and customers in the work of mask making. Within weeks, he conceived Operation #SewTogether, which provided a $50 gift card for every 25 masks sewn and delivered, and a $100 gift card for every 50 masks sewn and delivered. Through this initiative, Gavrieli was able to donate over one million masks across the country. Meanwhile, his Gavrieli Foundation has become the largest individual lender in the world on Kiva, sending over $10,000,000 to women entrepreneurs.
Wendy Spinner
Private Wealth Advisor,
Endowment & Foundation Consultant
UBS Private Wealth Management
Wendy Spinner is an LA-based UBS private wealth advisor and endowment & foundation consultant who – along with her team at The Spinner Group – partners with family foundations and philanthropic organizations to help them fulfill their missions. Combining her analytical and strategic planning skills with her passion for altruism, Spinner brings deep problem-solving expertise to families, foundations, and endowments in Los Angeles and beyond. Her team supports nonprofit organizations and corporations that are seeking to impact important social and environmental problems.  She brings the experience of having chaired boards and investment, governance and development committees for a variety of nonprofit organizations. She is also dedicated to making meaningful change in providing educational opportunities to first-generation students in Los Angeles, most notably through her involvement with the Fulfillment Fund.
Donella Wilson
Partner and Nonprofit Practice Leader, GHJ
President and Chief Philanthropy Officer,
GHJ Foundation
Donella Wilson has been a vehicle of change at GHJ and in the Los Angeles community. She has dedicated her 20-year career, time and expertise to the nonprofit industry. She is dedicated to the nonprofit community through her leadership in GHJ's Nonprofit Practice and active volunteer efforts. Additionally, as a nonprofit thought leader, Wilson publishes thoughtware to push the industry forward relating to issues about board governance, diversity and women's leadership. Her work has been recognized by her peers and revered by the nonprofit community and others. She has more than 20 years of public accounting experience providing audit, accounting and special project services and works exclusively in the nonprofit sector. In addition to providing discounted services to nonprofit clients, Wilson also encourages her team to become involved in community projects to which they donate their own time and expertise.
Lorraine Alderette
President
RNY Construction & Specialties Inc.
Lorraine Alderette has been a committed, passionate volunteer of "The Rescue Train" for ten years.  Her dedication and love for all animals has made an enormous impact to the success of the organization to help save homeless dogs, cats, horses and farm animals. She oversees the fundraising, development, and promotion of its signature annual fundraiser "Race for the Rescues" which has helped over 50 non-profit animal rescue organizations.  She was implemental in the success of Rescue Train's first virtual race last year after 15 years due to the pandemic. Alderette is instrumental in securing pet food donations for the monthly COVID-19 Mobile Pet Assistance Program. She also delivers pet food and supplies to homebound seniors. Alderette was also on the HomeAid LA/Ventura Board of Directors for over seven years and a volunteer for over 15 years and helped renovate many "safe-houses," homeless shelters and a facility for foster children.  
Martin (Marty) Cooper
President
Cooper Communications
Marty Cooper is a marketing professional with extensive experience in strategic planning, crisis management, public relations, community outreach, organizational development, promotion, and cause-related marketing. His firm, Cooper Communications, Inc., was founded in 1982, and has represented a broad range of corporate, governmental, healthcare, and nonprofit clients, from entrepreneurial firms to Fortune 500 corporations. Cooper has used his experience as a business leader and non-profit board member to energize the West Valley Boys' and Girls' Club.  As a member of the Executive Committee he tirelessly participates in 5 board committees.   He has developed board members' training materials and is always ready to Zoom to help with advice and counsel when needed.  He dedicates over 12 hours per week and will take on any assignment that assures the kids of the West Valley have a Club they can count on.
Becky Mancuso-Winding
Executive Director, Strategic Community and Business Relations
UCLA Health
Becky Mancuso-Winding was relentless in her volunteerism for The Leukemia and Lymphoma Society (LLS) this year. When all signs pointed to stepping down from her lead volunteer position under the wake of COVID-19, she doubled down and raised $82,275 towards the mission of LLS. This fundraising result placed her in the Top 10 Nationally of all Light The Night fundraisers.  As an executive director at UCLA Health, Mancuso-Winding found her job shifting dramatically throughout 2020. From PPE distribution to vaccine organization, she took every new challenge in stride, and remained steadfast in her efforts to support her team at UCLA Health while honoring her commitment to LLS. She served on the 2020 Light The Night Executive Leadership Committee and also helped propel Team UCLA Health to raise more than $148,000 through Light The Night.
Kameale Terry
Los Angeles Chapter Chair
Women in CleanTech and Sustainability
Kameale Terry has established a local Los Angeles chapter to drive the mission of Women in Cleantech, creating equitable pathways for LA's women into the tech industry and the industry's nearly impenetrable professional networks. Today, Women in Cleantech & Sustainability is home to over 5,000 community members internationally, with local chapters in the San Francisco Bay Area and Los Angeles. Members consist of all genders and range from the students and entry level professionals, to founders, C-Suite executives and investors. She is using her platform to give women (and particularly women in underserved communities and women of color) free access to the training, professional support and networking they need to gain steady employment with equitable pay and benefits. In addition, Terry is the co-founder and CEO of ChargerHelp, Inc. an app that enables on-demand repair of electric vehicle charging stations.
100 Black Men of Los Angeles, Inc.
The 100 Black Men of Los Angeles, Inc.  is a nonprofit, 501(c)3 civic and community based organization that serves as a catalyst for the disadvantaged and underrepresented segments of the community.  Its mission is to improve the quality of life for African Americans and other minorities through the enhancement of educational and economic opportunities within the community. This year marks the organization's 40th anniversary, and it that time it has served over 23,000 students in the Los Angeles community. No less than 90% of the students it serves attend college. This year also marks the 34th year of the organization's Young Black Scholars Program, which enables students to take ownership of their academic future by developing leadership skills in establishing and maintaining a successful club. The organization's entrepreneurship students came in first place in this year's Union Bank Entrepreneurship Competition.
The Children's Collective
Jackie Kimbrough, Ph.D. founded The Children's Collective, Inc. (TCCI) while still a graduate student at UCLA.  She was interested in how children in other societies, including China and Israel, learned to respect themselves and others, to support their own communities. She then designed a program for preschoolers in the Watts community of Los Angeles to improve life outcomes for low income African American and Latino children. That organization has grown from a one room office in Watts to 15 locations in South Los Angeles; from a staff of 6 part-time graduate students to 140 full time employees who reflect the language and culture of the community; from a client base of 300 children to more than 8,000 children, youth and families; and from a $25,000 grant from ACYF to more than $13 million in annual revenue from diverse contracts, grants and contributions.
human-I-T
Human-I-T works with people that are the most underserved in terms of digital access. human-I-T uses household income levels and enrollment in certain government assistance programs (including Supplemental Nutrition Assistance Program, Supplemental Security Income, and Medicare) as indicators of low-income status. Individuals that make 250% of the federal poverty level threshold qualify for donations. The organization provides technology to a number of populations and institutions: veterans, persons with disabilities, homeless shelters, LGBTQ+ community centers, and other certified nonprofits. Because cost is the biggest barrier to owning technology, 100% of our recipients are low-income. A majority of its recipients are families with school-aged children who live in federally subsidized housing. In 2020, human-I-T distributed over 51,000 computers to low-income individuals. In addition, over 38,000 recipients were connected to low-cost high-speed internet and almost 500 recipients have participated in our digital literacy training program.
Mental Health America of Los Angeles
It is a testament to the endurance and commitment of Mental Health America of Los Angeles that in one of the most difficult years in recent history, it launched new programs, expanded services and increased the number of individuals we helped throughout LA County. Last year, despite the COVID-19 pandemic, MHALA served 10,484 individuals with mental health needs, surpassing its 2019 outcomes. This was due in great part to our ability to quickly reinvent our service delivery in the face of the unforeseen challenge of the pandemic. Under the leadership of Dr. Christina Miller, the organization continued to offer its integrated services with appropriate distance and safety precautions while partnering with local organizations to open food pantries and provide those it serves – people with mental health needs, including Veterans, transition-age youth, and those experiencing homelessness – with hygiene kits, masks, and information about the prevention of COVID-19.
 2021 FINALISTS : ORGANIZATIONS
Farmers & Merchants Bank of Long Beach
Farmers & Merchants Bank of Long Beach is a 114-year-old family managed bank with locations throughout Southern California. C.J. Walker founded F&M based on the principles of honesty, integrity, the home, the church, and service above self. These values are lived out today through the fourth generation leadership and through the employees. During the unprecedented year of 2020, filled with trials and uncertainty, F&M was proud to continue the Walker tradition of giving back to and supporting the non-profits, houses of worship, schools and businesses who are the foundation of our communities. F&M led the Long Beach area with the highest volume of processed loan applications for the first round of Paycheck Protection Program (PPP) loans. 179 F&M employees worked long nights and weekends to ensure the needs of the community would be met.  
Greenberg Glusker LLP

Greenberg Glusker has played a significant supporting role within the Los Angeles community for over 60 years. Its founding partner Arthur Greenberg likes to say that the firm has "done well by doing good." Indeed, philanthropy is a foundational value and key component that contributes to Greenberg Glusker's familial culture.  The firm supports its attorneys in advocating on behalf of the diverse members of the community in which they work. Providing free legal assistance to those who need it the most is both a moral obligation and an honor. In 2020, the firm completed 2,019 hours of pro bono service. As an example and recent success story, Keith Patrick Banner, an attorney in Greenberg Glusker's Bankruptcy, Reorganization & Capital Recovery practice, worked in conjunction with Public Counsel on a pro bono matter that resulted in over $320,000 in student debt being discharged for one individual.
Ralphs & Food 4 Less
Ralph's & Food 4 Less has been an integral partner in working with the Los Angeles Mission to provide fresh, healthy meals to the poor of our community. Through Ralph's & Food 4 Less's Zero Hunger campaign, they've provided nearly 100,000 nutritious meals to our local community in the last two years. Plus, Ralph's & Food 4 Less has partnered with the Mission in sharing the impact of their partnership with Ralphs and Food 4 Less employees across the country and their social media followings through video storytelling and testimonies. Through this, the Los Angeles Mission has increased its brand awareness and mission impact in the community and brought our organization's mission to more people in more places. Finally, they've provided Mission front-line outreach workers a holiday bonus to thank them for their work serving the homeless through COVID.
ZipRecruiter
ZipRecruiter – the #1 job site in the US – has partnered with LA's BEST Afterschool Enrichment Program over the last six years, supporting the organization to address its mission and provide free, safe afterschool enrichment for 25,000 children at 200 Los Angeles Unified School District elementary schools located within neighborhoods plagued by poverty and crime. By donating its  expertise and services, ZipRecruiter has allowed LA's BEST to identify, recruit, and employ the most qualified and talented individuals to tackle the hard work done by LA's BEST every day. And, since 2016, ZipRecruiter has generously donated annually to help LA's BEST continue its important work in benefit of the most vulnerable children and families in Los Angeles. In addition, employees from ZipRecruiter have volunteered their time with LA's BEST over the years. For example, ZipRecruiter employees volunteered with LA's BEST STEM programs at Westminster Avenue Elementary.
Beauty Bus Foundation / Providence Saint John's Health Center

Thanks to the generosity of Saint John's and its value on providing compassionate care, Beauty Bus has provided over 1,000 free beauty services to patients, family members and hospital staff – and even more Bags of Beauty.  To support the patient experience, Saint John's Irene Dunne Guild funded Beauty Bus' first weekly in-patient Beauty Series where a beauty professional goes room to room within the hospital every Wednesday to offer free hair, nail and facial services to patients and their families.  Over the last five years, Beauty Bus has also provided Pop-Up Salons, where hospital staff or patients could come to a conference room-turned salon to get free hair, makeup, nail and facial treatments.  Beauty Bus is also honored to pamper the whole hospital staff – from ER doctors to cafeteria workers – from oncology nurses to clergy to sanitation workers.  
DBS Bank Ltd / Child Care Resource Center (CCRC) / A Place Called Home (APCH)
DBS Bank Ltd. has been partnered with two non-profit organizations in Los Angeles county since 2017 that serve infants, pre-school aged children, youth and families in underserved areas throughout the San Fernando Valley and South Central Los Angeles. DBS has donated, time, food, money, resources and internship programs at the height of the pandemic. The bank's hard work and dedication displayed during its partnership with Child Care Resource Center (CCRC) and A Place Called Home (APCH) and the direct impact to these diverse communities. CCRC manages programs to assist with issues such as finding and selecting child-care and child-care financial assistance to families. APCH is a transformative youth community center that has been serving South Central Los Angeles for nearly 30 years. Both organizations have benefited from the time, donation generosity and joint fundraising efforts with DBS Bank.
Los Angeles Team Mentoring / Aerospace Corp
Los Angeles Team Mentoring (LATM) and The Aerospace Corporation (Aerospace) are inspiring the next generation of leaders through mentorship. LATM is a 29-year old nonprofit serving at-risk youth who are considered low-income and are at high risk of academic failure, absenteeism, and/or delinquent behavior. After completing LATM's middle school program, high school graduation rates improve by 22%, GPAs are 0.41 higher, and self-esteem and resiliency improve by 75%. Aerospace is a 60-year-old California nonprofit which operates the only federally funded research and develop center committed exclusively to the space enterprise. Aerospace is committed to sharing its passion for the science, technology, engineering, and math (STEM) disciplines to inspire the next generation. Collaborating, LATM and Aerospace were better able to serve low-income and underserved communities through piloting of a virtual mentoring program.
Santa Monica College Foundation / Everytable
In February last year, Santa Monica College Foundation celebrated the grand opening of the first-ever Everytable Lounge at one of Santa Monica College's satellite campuses. Everytable partnered with the SMC Foundation to provide healthy, affordable meals accessible to students. In lieu of rent, the agreement between Everytable and SMC Foundation would provide 300-500 meals per week to SMC's centralized food pantry, where food insecure students can receive meals free of cost. When COVID-19 struck, SMC Foundation and Everytable devised a strategy to address food insecurity and provide meals to vulnerable students. Within 72 hours, SMC Foundation launched Meal Project, delivering healthy Everytable meals to students previously identified as food insecure as well as students affected by the fallout of COVID-19 free of charge. Ranging from 500 to 1,000 students per week, to date over 19,000 deliveries totaling 150,000+ meals to food insecure students.
Keenan INSURANCE
For decades, Keenan Insurance has worked diligently to improve communities in California, strengthening the places where its employees live and work for the benefit of all. Its corporate social responsibility (CSR) efforts are significant. Keenan's CSR Committee includes representatives from every one of its offices and all levels of employees and management. Under its CEO's leadership, Keenan's CSR Committee has developed and continually updates a robust CSR action plan. Among its many initiatives, Keenan focus on helping underserved communities, making all of its volunteer efforts inclusive, creating an inclusive internal environment, and championing CSR principles whenever it can, for example, at employee orientations and trade shows. Keenan also makes a concerted effort to bring CSR ideas to its clients. In fact, its clients often ask for help in sharing CSR principles in their own workshops and conferences, and Keenan is always proud to assist.
MGA Entertainment
MGA Cares is a worldwide effort that was launched by MGA Entertainment in April 2020 in order to provide personal protective equipment to healthcare workers and hospitals who faced an unprecedented shortage of supplies as they fought to stop the spread of COVID-19. Within a few weeks of the launch of MGA Cares, MGA Entertainment donated $5 million to the initiative and distributed over 750,000 PPE devices to over 350 hospitals across the country. In coordination with top doctors at UCLA, MGA Entertainment also developed and donated advanced care provider masks for doctors as well as ventilator masks for patients, which  To date, MGA Cares has procured and donated millions of PPE supplies to the most economically challenged and diversely populated regions in the country. MGA Entertainment also supported families impacted by the pandemic during the holidays, sending gifts and toys to those that made a positive impact during these challenging times.
 
Panda Cares Foundation
Established in 1999, Panda Cares, the philanthropic arm of Panda Restaurant Group, is committed to serving the communities in which it operates by providing food, funding and volunteer services to underserved youth, and disaster relief efforts. Powered by Panda associates and guests, Panda Cares Foundation is funded through the in-store donation box program and associates nationwide. When the COVID-19 pandemic first escalated in the U.S. in early March 2020, Panda immediately acted.  Panda Cares created a COVID-19 Community Care Fund to provide personal protective equipment (PPE) to hospitals in need and donated over 413,000 pieces of PPE to LA county hospitals and fed over 3,807 LA health care workers. Panda also provided books to LA area Boys & Girls Clubs that focus on Diversity & Inclusion in 2020. Panda also provided hot meals for over 5,000 youth in the LA area through the Panda Cares Food Donation program.
Unibail Rodamco Westfield
URW's ambitious Corporate Social Responsibility rests on three pillars: Better Spaces, Better Communities and Better Together. In 2020, Westfield centers across the US launched #WestfieldCares, a campaign intended to help drive awareness and marshal resources for communities particularly vulnerable to the effects of the COVID-19 pandemic, including those experiencing homelessness, economically disadvantaged families, seniors, and children.  The campaign conducted more than 40 thank you initiatives for first responders and medical professionals; engaged with 85+ charitable organizations that support vulnerable populations; and provided a location for 15 different COVID-19 testing centers and blood drives. This objective further established Westfield centers as cornerstones of local communities and built brand equity by showcasing all of the community work executed by corporate, center, and individual employee level in a humanistic and relatable way.
Alzheimer's Association California Southland Chapter
The Alzheimer's Association California Southland Chapter, headquartered in Los Angeles County, spans a vast, seven-county geography comprised of more than 16 million people.  More than 4,200 participants in the Chapter's 2020 Walk to End Alzheimer's California Southland series, which culminated in the Walk to End Alzheimer's Los Angeles this past November, raised more than $1.3 million. Thanks to pivoting this signature event, The Walk to End Alzheimer's California Southland series, to a new format within weeks of LA's initial safer-at-home order, the chapter was able to increase its services and reach throughout the pandemic, enabling 4,700 people to attend the Chapter's free, virtual support groups and education classes; and over 3,700 people to connect with the Chapter's free care consultations, services and referrals. The event also supports the Chapter in its efforts to provide care in more than 200 languages via its 24/7 Helpline as well as its efforts to invest in dementia research.
Habitat for Humanity of Greater Los Angeles
Founded in 1990, Habitat for Humanity of Greater Los Angeles (Habitat LA) strives to eliminate substandard housing by making decent, sustainable and affordable housing a reality for low income Los Angeles area individuals and families.  Habitat LA has established its annual Los Angeles Builders Ball as a premiere event to bring together top builders and developers, as well as executives from the corporate and entertainment industries to celebrate innovative housing solutions, community accomplishments and champions in transforming the Los Angeles landscape. The event helps raise awareness and funds to help Habitat LA empower families and build strength and stability in our communities. With the COVID-19 pandemic, it was impossible to hold the event in its traditional form, so the team pivoted the event to be held virtually.  Despite the challenges of having a gala virtually, our team was able to incorporate special touches that made the evening a big success.  
International Medical Corps
Headquartered in Los Angeles, International Medical Corps is a global humanitarian organization that delivers emergency medical care and training to those affected by conflict, disaster and disease, no matter where they are, no matter what the conditions. And in 2020, that meant deploying medical equipment and supplies, staff, and training and vaccination services across the United States, starting in our hometown of Los Angeles. For the first time, International Medical Corps' staff and volunteers were personally affected by the crisis they were responding to. The organization extended the reach of its Annual Awards Celebration (AAC) – normally a gala event held at the Beverly Wilshire Hotel typically attended by several hundred people – to a larger audience by holding it virtually and free of charge. The 45-minute online event raised a total of $1,089,430 (increasing its net revenue by more than 60%  over 2019).
The Leukemia & Lymphoma Society
Light The Night is a fall campaign that takes places in 125 markets across the United States. Light the Night raises awareness and supports the mission of The Leukemia & Lymphoma Society (LLS) to fund cutting-edge research and provide patient services and advocacy.  Light The Night culminates with an inspirational evening filled with hope that brings together the LLS community to honor, remember and support blood cancer patients and their families. In the Greater Los Angeles Region, Light The Night 2020 in the year of the pandemic meant pivoting to an online event with all fundraising, sponsorship, volunteer leadership and team meetings taking place virtually.  The Light The Night team was hugely inspired by its community whose support did not waiver! The overall impact of Light The Night 2020 was a community that came together for our patients and relentlessly fundraised over $1.3 million
dollars, which was 80% over budget!
AltaMed Health Services
Latinx residents make up 30.5 percent or 7.9 million, of the eligible voters in California. Many of these individuals are low propensity voters. In response, AltaMed Health Services has spent several years increasing civic participation among the Latinx community and millennials in underserved areas of Los Angeles and Orange counties by transforming its health centers into voter engagements hubs. AltaMed's civic engagement team developed the My Vote, My Health toolkit to help community health centers across the nation replicate the program. The campaign's community outreach for the March 3, 2020 presidential primary election, in partnership with additional community health centers, contacted 42,480 low-propensity voters in Southern California and called and visited a total of 546,141 households across California. There was a 12.75 percent increase in voter turnout among low propensity voters in this year's presidential primary. For the November general election, AltaMed reached 957,986 people statewide.
Union Station Homeless Services
Union Station Homeless Services engages in an open dialogue about the complex issues surrounding homelessness through its Changing the Narrative Series, which holds quarterly webinars to explore the root societal causes of homelessness and debunk myths.  In each session, subject matter experts along with those who have lived experience address a macro topic and encourage the community to delve deep into the issues.  To extend the impact of the sessions, our Resource Action Guides are posted on our website as additional resources to continue learning and advocacy. The Changing the Narrative Series has created an opportunity for the community to connect with people who have formerly experienced homelessness as well as engage with community leaders, subject matter experts and front-line workers.  By debunking myths and proposing solutions, the Changing the Narrative series has inspired partnerships with other agencies inside and outside our region to integrate best practices into their operations.  
Vista Del Mar / Leadership Advisory Board
Vista's multi-platform 2020 Jackie's Story campaign is an evocative mental health focused, 3.39-minute video-driven fund and awareness-raising project. It was innovated with passion and purpose to renew and ignite the public's commitment to ensuring that L.A.'s most underserved trauma-affected children of all circumstance and ability, will continue to find help, home, and healing on campus at Vista Del Mar. Vista is a 113-year-old social service agency and home to L.A. youth, many of whom have been abused, abandoned, are in adoptive and foster care, some living with Autism. The campaign's emotional impact and strategic import has exceeded all expectations due to the filmmaker's choice to simply let the message flow without stylistic interruption, combined with the grace, honesty and authenticity of its evocative young storyteller-Jackie. Her raw candor and conviction leaves the viewer breathless, engaged and wanting to take positive action.
VoteAsIf.org
VoteAsIf.org is a non-partisan 501-C3 organization launched in the Summer of 2020 by a group of Los Angeles based marketing, design and publicity experts who were singularly focused on the critical importance of having everyone's voice heard in the 2020 election. The "we all register" and "we all vote" message was spread virally and nationally using a number of tactics including Out of Home public service advertising, custom merchandising promotions and New Media platforms focused on younger new voters.  The OOH visibility, in particular, included billboards, bulletins, spectaculars, free standing kiosks and cab toppers. Over the course of the four-month initiative, VoteAsIf.org OOH programs alone generated over $2 million dollars in pro-bono media space which delivered over 100 million 18+ demographic impressions. VAI also partnered with high profile, established non-partisan organizations to insure a wide exposure to a variety of socio-economic and ethnic voters.
Return to Event Recap page 
For reprint and licensing requests for this article, CLICK HERE.

Credit: Source link