Maya Angelou once pointed out that love recognizes no barriers- it jumps hurdles, leaps fences, penetrates walls to arrive at its destination full of hope. Can we say that we are loving towards each other amid the cultural differences apparent in our societies? What about the racism that clouds most of our interactions? Our inability to accept, recognize and celebrate these differences have consistently led to conflict between us. Norman Towns believes it's an accurate observation that characterizes the entertainment industry. Professionals and celebrities in this realm have been trying to address specific inequities over the last few years, efforts that are being replicated by upcoming artists. Norman Towns is one of those people striving to make things better.
Norman Towns is an actor, comedian and producer from Los Angeles, California. His authentic stance in all his performance is considered to be his unique signature. It is a tool that he has been actively using to address issues that pertain racism and systemic injustices as it affects particular racial groups. As an African American, Norman Towns has experienced the harsh realities of being castigated because of his skin color.
Regardless of our perspectives regarding race, no human wants to feel segregated in any way. Upcoming talents in the entertainment industry are often categorized as inferior potentials, a status that undermines their growth. They end up working harder than anyone else to elevate themselves from the evident predicament. However, not everyone gets the chance to experience or even to taste stardom. The few who do, like Norman Towns, are actively working hard towards eradicating some of these issues. Norman's way- to use his talent to empower others and motivate people of color never to give up when they face resentment and difficulties they encounter.
Another challenge that African Americans have to confront is the lack of job opportunities that suit their interests, at least, if not their talent. It is mostly about connections in the entertainment industry. Who do you know? What do you have to propel your development as an actor or entertainer? Why should the next production team choose you? All these are questions that people of color ask themselves after potentially losing out on a chance to be hired. The mental distraught that comes along is enough to cause distress. Norman Towns believes that there should be equal work opportunities for everyone regardless of their background, affiliation, beliefs, and most importantly, race. At least this is what the Civil Rights Movement laid out, and future generations of African Americans are supposed to enjoy the success of the ultimatums which were imposed during the period. The entertainment industry is not yet there!
Darkness can never drive out darkness; only light can do that. Hate cannot drive out hate; only love can do that! Norman Towns wants actors and entertainers to take a different approach towards addressing racism. Change will only happen if people decide to collaborate, and love more.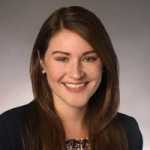 Tina Johnson helped bring The Marketing Folks from a-weekly newsletter to a full-fledged news site by creating a new website and branding. She continues to assist in keeping the site responsive and well organized for the readers. As a contributor to The Marketing Folks, Tara mainly covers industry new.
Credit: Source link