NORTH CHARLESTON — Calvin Whitfield's contracting business has been successful over the years.
CCCS International's portfolio includes contracts for logistical and construction work with Boeing Co. in North Charleston, the Medical University of South Carolina's Shawn Jenkins Children's Hospital in downtown Charleston and Myrtle Beach International Airport, to name a few.
Whitfield, who is African American, is well aware of the historical disadvantages that have long affected Black-owned businesses. He said he feels his company sends the message that minority-owned companies can do the work if given the opportunity. 
But Whitfield said his progress might be threatened. His company rents a building at 3436 Rivers Ave., the southern portion of a rapidly changing corridor where fears loom about potential displacement due to rising land costs and rents. Next door to his office sits the old Charleston Naval Hospital, where there are plans to transform the building into apartments.
"Literally at our office the chain-link fence that goes around the hospital is right in our parking lot," Whitfield said. "We're going to stay as long as we can."
North Charleston has a wide variety of Black-owned businesses — barbershops, bakeries, construction companies, restaurants. Despite systemic and historical barriers that have longed hindered minority entrepreneurs, the companies were established by people trying to better provide for their families and communities, and to also show Black youths what's possible.
These businesses are popping up within a city that is transforming as new development, rising land costs and rents threatens to displace the city's African American population. Leaders at many of the city's newest Black-owned businesses say more attention and support are needed to help ensure these entities also don't suffer from the negative impacts of gentrification.
Downtown Charleston is an example of what could happen in the North Area if not enough is intentionally done to protect these businesses. North Charleston has become a home for African American entrepreneurs fleeing gentrification on the peninsula where the lack of minority-owned businesses along the city's bustling King Street is noticeable.
"It's really clear that the gentrification in Charleston has been devastating to Black-owned businesses," said Bernie Mazyck, president of the S.C. Association for Community Economic Development. "To some degree, North Charleston has benefited from that. Black-owned businesses have migrated to North Charleston and beyond, to Summerville … Goose Creek. … Now, those areas are also at risk."
Inspiring the next generation
Nonprofits in the city have been working for years to ensure Black businesses maintain a presence in neighborhoods targeted for new development.
A program by Lowcountry Local First aimed at supporting Black businesses, along with retail space provided by Metanoia at a discounted rent cost, paved the way for Daddy's Girls Bakery to set up shop at 2021B Reynolds Ave., where the desserts company moved in January.
Nate Brown, who started the company with his wife, Chasity, said he appreciates the efforts being made to maintain an African American business presence. He realizes the bakery likely couldn't have afforded the commercial space without Metanoia's support.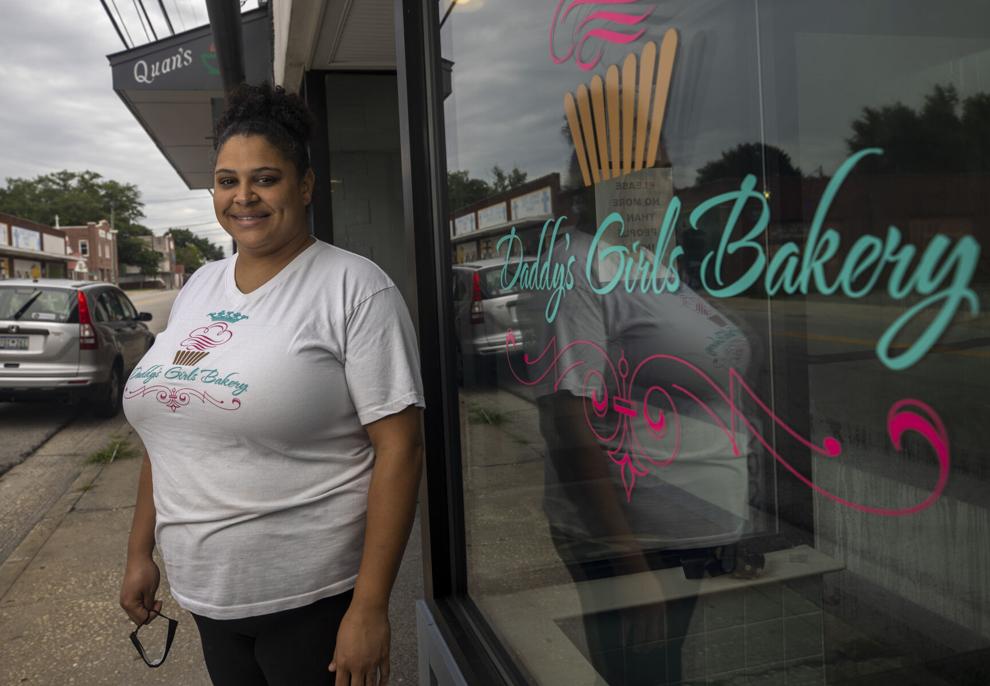 "I do appreciate the effort to keep a Black presence in the area, especially since (Reynolds) is about to boom," he said. "I think it needs Black presence. It would be easy for the same thing to happen in North Charleston that happened downtown."
Business has been good for the sweets shop. Daddy's Girls sees about 40 customers a day.
The company has also put the Browns in a better financial position. Before becoming an entrepreneur, Nate Brown was a public school teacher, struggling to make ends meet with a teacher's salary, he said.
The business not only provides more money for his family but also brings in enough revenue for the company to hire a part-time employee as well as a Black-owned cleaning company.
"I do see how having a business can create income in the Black community," Brown said.
But its not just about the money. Brown said his school-aged children want to become entrepreneurs.
"Our kids see the grind," he said. "They already said they want to be bosses."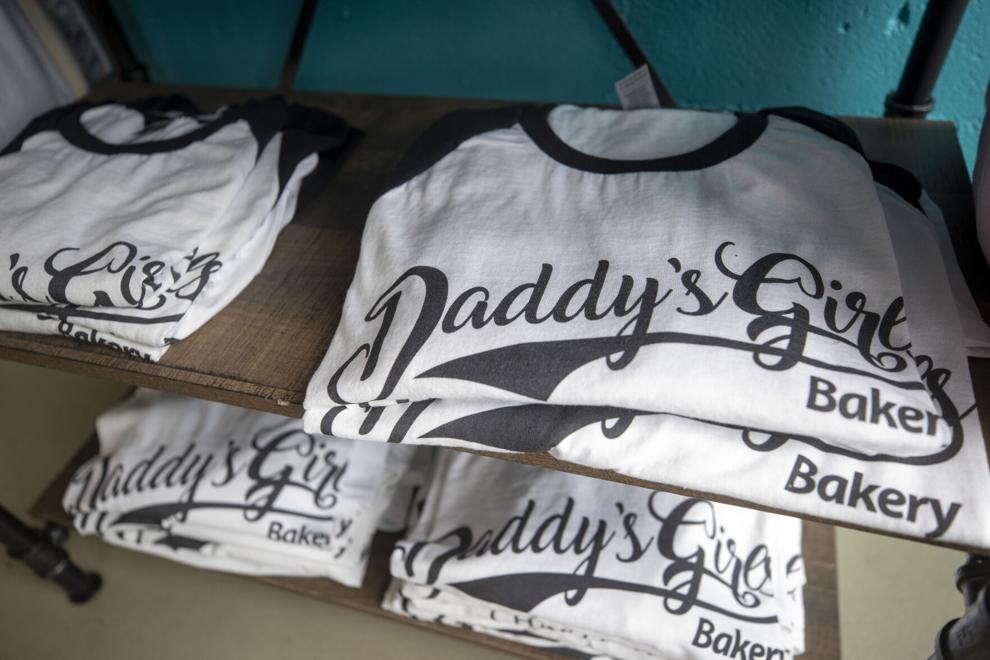 Metanoia owns three buildings on Reynolds Avenue, and the nonprofit wants to see minority-owned businesses in those spaces. That's because the strip in the Chicora-Cherokee neighborhood is threatened by gentrification. Already, it's common for homeowners in the community to get postcards from developers offering to buy their houses.
The situation gives a glimpse into the slow transformation shaping up in the city, which is about 46 percent White and 45 percent Black. 
Some success is being made for minority companies.
Next door to Daddy's Girls is an event-planning company operated by a Black woman. Metanoia is working to identify a Black-owned café to set up shop on the corridor, CEO Bill Stanfield said.
Part of the goal is to also inspire children in the neighborhood.
"We want (youths) to be able to look around to see entrepreneurs that look like them," Stanfield said.
The city of North Charleston has been working to support its Black-owned companies by way of a minority business program established in 2018. The program identifies small businesses that can be awarded contracts on city projects.
The focus, however, extends beyond just African American-owned businesses. It aims to build relationships with companies also owned by veterans and women.
So far, 50 companies have registered with the program and 10 have been awarded contracts on various projects.
COVID-19 has somewhat hindered the program, but the city is getting the initiative back up and running.
"We are trying to start back advertising and holding small-business fairs and reaching out to small businesses to help them become registered with the city to do business with us," said Denise Badillo, the city's procurement director.
The city has also partnered with a number of Black-owned organizations in establishing the new Opportunity Center off Rivers Avenue, which will house minority-led nonprofits and is also geared toward supporting minority-owned businesses with the Business Success Center and Women's Business Center.
The centers will focus on helping women and communities of color establish, grow and sustain their operations.
The Charleston Metro Chamber of Commerce hopes to also be a partner in the effort to support Black-owned businesses from a regional perspective. The chamber is establishing a minority business accelerator program that will partner minority entrepreneurs with financial and business advisers to help small businesses excel.
"It's something that this region was missing," said Kenya Dunn, the chamber's diversity, equity and inclusion executive fellow.
Dunn was recently hired to give more attention to minority businesses. One of her initial tasks is leading a study examining the region's minority-owned businesses, and what could be done to support them.
Additionally, the chamber has created a minority business directory that pools together companies from different local municipalities. That list is available at lowcountryminoritybiz.com.
The right relationships
To better appreciate the need to support Black-owned businesses, consider the legacy of marginalization African Americans have experienced as it relates to having access to financial resources needed to start a company.
Columbia-based Optus Bank was formed in 1921 in recognition that Black people have not been afforded the same level of economic opportunities as Whites, including access to bank loans to fund businesses, said Dominik Mjartan, CEO of Optus Bank.
But Blacks haven't only lacked the financial capital to fund business ventures. They also haven't always had the necessary relationships with individuals in the banking industry, or in local governments, to help them navigate the red tape in financial sectors and in municipal governments to open up new businesses, he said.
"Having the financial capital and the human capital is typically the issue for business that have been excluded for 400 years from accessing fair opportunities," Mjartan said.
What's needed is for financial institutions that, in addition to being focused on generating profit, are also mission-driven with the desire to help communities that have largely been excluded from accessing the American Dream, he said.
That's what Optus has been working to do, especially amid the pandemic.
The bank dished out 1,300 Paycheck Protection Program loans during the crisis. Sixty percent of the clients were African American, Mjartan said. Many of the clients came to the bank because of its reputation for serving minority entrepreneurs.
"The pandemic has been a perfect manifestation of that 400-year legacy," he said.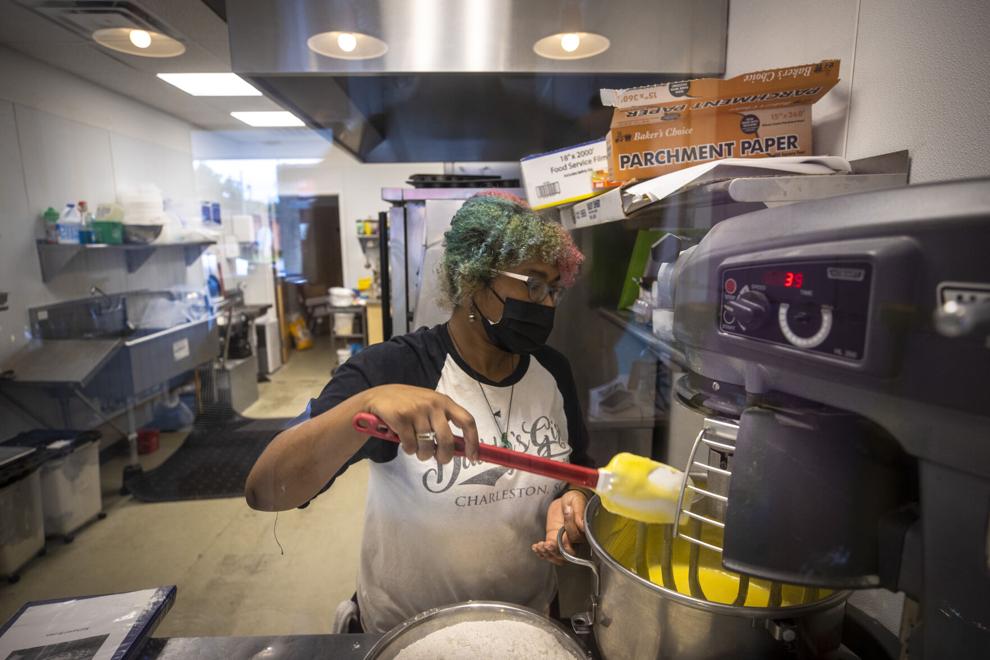 A community space
Still, some Black-owned businesses have managed to thrive. 
Feidin Santana, who filmed former North Charleston police officer Michael Slager shooting Walter Scott to death as Scott fled in 2015, opened his barbershop Change Up Cuts in 2016. The business relocated from Reynolds to a larger space at 5900 Rivers Ave., Suite D-4, this year.
Santana, who identifies as Afro-Latino, has a vision of bringing together people of different cultures to promote diversity, unity and love. He wants the shop to be a space where the community can come and talk about important issues, such as racial justice. 
So far, the shop has lived up to that mission. At 7 p.m. on the last Wednesday of each month, Change up Cuts hosts community meetings that have featured attorneys, principals, community leaders and residents. The shop also hosted a back-to-school event, where it distributed 1,000 bookbags to students.
"This is a business that cares about the community," Santana said.
Santana also values the importance of circulating money within the Black community. Like the Daddy's Girls Bakery, Santana supports other minority businesses. He buys shop materials from local beauty suppliers.
"I wish more Black shops would do the same," he said.
Santana, a native of the Dominican Republic, sold his car and some other items back home to save up about $15,000 to fund his businesses. When it still wasn't enough, two partners invested in the business.
Santana would like to see more financial support from local governments for minority businesses, as he knows firsthand how many entrepreneurs of color struggle to get started.
Santana's point of view is especially important as North Charleston transforms. The city's growth and transformation shouldn't come at the expense of the city's Black-owned businesses, many of which have already had to overcome so many obstacles.

Credit: Source link