The public can join in a live, interactive conversation with New York Times best-selling author Eddie S. Glaude Jr., on his book "Begin Again: James Baldwin's America and Its Urgent Lessons for Our Own." Glaude will be in conversation with Tameca Beckett, reference and access services librarian at Delaware State University, on Tuesday, Sept. 15, at 5 p.m.
Over the past two years, Glaude's appearances on MSNBC have not only frequently gone viral but made him one of today's leading public intellectuals, organizers said. His last book, "Democracy in Black" (Crown 2016), was hailed by the Los Angeles Times as "one of the most imaginative, daring books of the 21st century."
And now, with "Begin Again: James Baldwin's America and Its Urgent Lessons for Our Own," they said, "he has written a defining book of our time — a fierce work that combines biography, history, and polemic to make an argument that we stand on the precipice of a decision about who we are as a country that will reverberate for decades.
"In 'Begin Again,' Glaude looks at James Baldwin's world and sees our own moment reflected back. Like Baldwin, Glaude argues, we live in the after times — in Baldwin's case of the Civil Rights movement, and in our times of the Obama presidency and the promise of Black Lives Matter.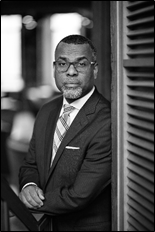 "In both cases, America responded to a challenge to the existing racial order by reasserting what Glaude calls the lie: the broad and powerful architecture of false assumptions by which white lives are valued more than others. That reassertion has been violent and devastating. Just as Baldwin watched America respond to the movement with the murders of Medgar Evers, Malcolm X and Martin Luther King, Jr., so we have seen the murder of black Americans by white cops, a steady assault on voting rights, and the election of Donald Trump. And now we have witnessed it all crescendo in the brutal murder of George Floyd and the massive protests that followed. 'Begin Again' is a book for these difficult days."
Glaude is the James S. McDonnell Distinguished University Professor and chair of the Department of African American Studies at Princeton University. He is the former president of the American Academy of Religion, the largest professional organization of scholars of religion in the world. He hails from Moss Point, Miss., a small town on the gulf coast, and is a graduate of Morehouse College in Atlanta, Ga.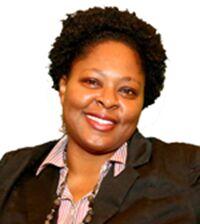 Beckett has been an architect for engagement and catalyst for dialogue within library communities, advocating for and positioning libraries to have an even greater impact on the patrons they serve. A former board member for the National Association of Rural & Small Libraries, Beckett holds a master's degree in library and information science from San Jose State University.
Recognized locally, nationally and internationally for her work to advance libraries, Beckett was awarded the American Library Association's 2014 Emerging Leader Award and Rodel Foundation iEducate Delaware Award. She was also named an Institute of Museum & Library Services and Rare Book School Fellow.
She was chosen to be the director of the Laurel Public Library in Laurel, where she continued her dynamic, innovative and community advancing work before assuming the position of reference and access services librarian at Delaware State University. She is currently pursuing a doctorate in education in Educational Leadership (K-12). She currently serves as an Advisory Board member for the Bryan Allen Stevenson School of Excellence.
The Bryan Allen Stevenson School of Excellence (BASSE) is an emerging Georgetown-based free, public charter high school focused on service learning; submitting an application to the Delaware Department of Education in 2021.
"BASSE is working to reimagine societal systems by harnessing the power of the education system of the U.S. to become a place where we can create possibilities of reconciliation and repair," said Alonna Berry, founder and co-chair of BASSE.
BASSE is named in honor of Bryan Stevenson, a prolific social justice activist and lawyer originally from Milton. Stevenson is a professor of law at New York University and is the author of the critically acclaimed New York Times bestseller, "Just Mercy,"which was recently adapted into a feature film of the same name starring Michael B. Jordan and Jamie Foxx.
Stevenson and his family said they want to ensure that the opportunity for students to learn through community-focused service-learning.
"BASEE will partner with community businesses as part of our service-learning curriculum that will allow students to have real, hands-on work experience," said Berry.
That work and service experience will bring students knowledge of their community needs and challenges, helping them to, hopefully, innovate in those spaces," representatives added. "Combined with a rigorous academic curriculum and social justice lens, BASSE will offer students a unique chance to explore, achieve, and create impact at school and in their community."
The Lewes Public Library is an independent library serving the greater Lewes area since 1935. The Lewes Public Library is a part of the Delaware Library Consortium, which includes 33 public libraries plus a number of academic and special libraries throughout the State of Delaware. In collaboration with this Consortium, the library serves adults, young adults and children in the city of Lewes and its surrounding area.
The mission of the Lewes Public Library is to provide access to a wide variety of educational, informational and recreational materials to members of the community through traditional and emerging technologies. The library is designed to be responsive to the needs of the community and supports programs, especially for children, to encourage a lifelong love of reading and learning. For more information about the library, including virtual programs and services being offered at this time, visit the website at lewes.lib.de.us.
The Southern Delaware Alliance for Racial Justice (SDARJ) is a non-partisan organization educating, informing, and advocating for racial justice, equality, and fair opportunity. SDARJ sponsors programs and develops materials to educate SDARJ members and affected individuals, families, and the general public regarding racial and class disparities in the criminal justice system, causes and effects of mass incarceration, and the need for reform to ensure equal treatment for all.
The goals of SDARJ are to educate for change through knowledge and understanding of past and current racial issues and conditions; enrich our cultural environment through multi-racial collaboration; address racial and criminal injustice and advocate for ways to improve the criminal justice system in Delaware; collaborate with like-minded groups to challenge structural and systemic racism; and promote positive change for the future of our youth.
The online event is offered through Zoom and is free to the public. Registration is required to receive information on how to join the meeting.
Register online at tinyurl.com/zoomwithauthors.
Credit: Source link