Some clients surprised and dismayed by company's deep involvement in politics and support for so-called 'Sedition Caucus' in Congress
Brooke's Note: Us reporters take it from both sides. We are told we foment division by reporting on politics. We receive equal criticism for blithely writing about highly irregular "politics" in such a normal fashion that the American people were surprised by a violent attempt to overturn our presidential election. Business journalists deal with an additional criticism when they/we write about politics — namely that it doesn't pertain to our readers. To me, that's an odd conjecture because business and politics have been closely intertwined as long as there has been a Republic. Not covering how politics spills into business is surely a form of clinical myopia. A clear example of that is The Charles Schwab Corp.  No company is more RIA-related. It serves 10,000 firms of surly mixed political views, yet it has been hip-deep in partisan politics with a PAC and an overtly partisan chairman for almost two decades. Over that time, its contributions to political candidates have grown from $2,000 in 2001, to $460,000 in the latest election cycle. Chairman Charles Schwab and his wife donated twice that in 2018 alone. But the Capitol riot by Trump supporters, Jan. 6, has caused many financial services companies to revisit their approach to political spending on the fly. Schwab has followed suit. Its response is both commendable and confusing. 
After Trump supporters mobbed the U.S. Capitol in a violent and deadly riot, Jan. 6, The Charles Schwab Corp., its CEO and its founder issued three separate responses.
Like Goldilocks, one was too hot, one was too cold and one was just about right.
"My heart is heavy after witnessing the events at the Capitol yesterday," he wrote.
"Violence, takeovers or intimidation are never the answer to challenges or issues facing us as individuals or as a nation. As a law abiding citizen, I believe what happened yesterday must never happen again – in Washington, D.C. or anywhere in our country."
Shock and dismay
The San Francisco-based company is a brokerage and giant custodian to 10,000 RIAs with more than $2 trillion in assets under management. Some of those clients were surprised and dismayed over the company's deep involvement in politics.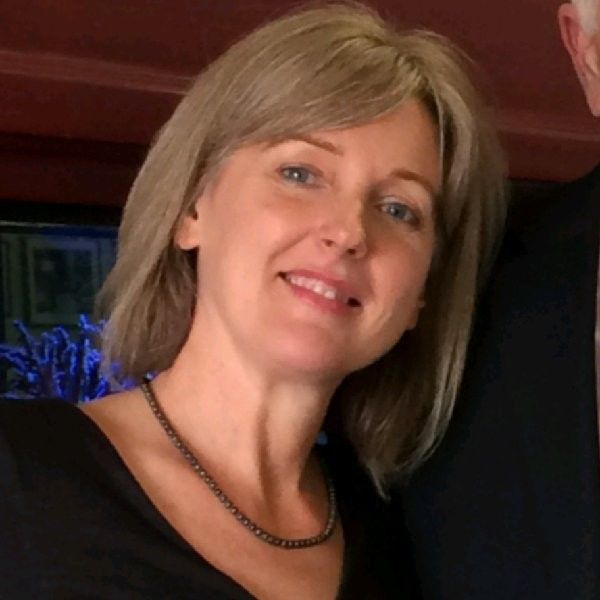 "I'm sad to learn that these last few years Schwab appears to have been supporting people who are not only complicit in the sedition that occurred last week at the Capitol but have been hinting and signaling their disloyalty to democracy for years," wrote one client in a LinkedIn comment to Bettinger. 
"It is hard to imagine smart folks like those in leadership at Schwab haven't noticed — or felt that your clients would accept growth 'at any cost,'" added the client, Betty Banks Saul, co-Founder of Petfinder, Petfinder Foundation.
Maria Reiling, a consultant and advisor in Redwood City, Calif., expressed similar feelings.
"This is a disappointingly tepid response to the deadly terrorist actions that took place on Wednesday and have been brewing for months abetted by your donations," she wrote in comments to Bettinger's statement. 
"I have been a Schwab customer for decades and would like to continue as such… Please act to restore our confidence in the moral fiber of your company."
Bettinger also got jabbed by commenters who insinuate he is assigning too much blame on Conservatives by not calling out raucous protests in the aftermath of George Floyd's death at the hands of police. See: The Schwab-TD Ameritrade merger creates one big identity crisis; Is it still a self-proclaimed 'challenger,' per Walt, or 'unbelievable fortress,' per Chuck?
"The time to disavow the violence was back in June. Looks like you're a day late and a dollar short big guy," wrote Patrick Dyess, founder, Dyess & Company LLC.
'Jim Crow Caucus'
By coincidence or design, Schwab's responses came after the The Lincoln Project, a Political Action Committee (PAC) founded by anti-Trump Republicans, released a devastating video Jan. 2.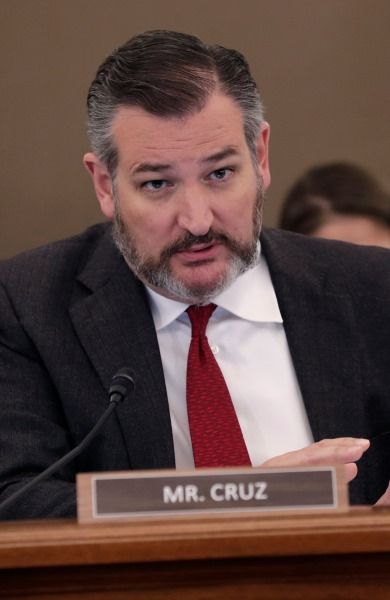 It lumped Schwab in with other corporations and accused them of supporting lawmakers who are attempting to "disqualify the votes of millions of African-Americans."
The ad singled out the "new Jim Crow caucus," lawmakers that include Sens. Josh Hawley (R-MO), Ted Cruz (R-TX), Libertarian Rand Paul, and Tom Cotton (R-ARK).
"Major American companies like AT&T, Citibank, UPS and Charles Schwab donate to elect these Senators," an ominous voice intones. 
Schwab's first response to employees came Jan. 7, one day after the riot and five days after the ad. The statement, published on its website, affirmed its opposition to violence and called on advisor to stay focused on serving their clients "during times of uncertainty such as these now." 
"We are sure all of you have seen the disturbing images of the unprecedented events today at the U.S. Capitol. Peaceful protests are a long-honored tradition in this country, but there can be no justification for the violence we witnessed today, or violence in any form," it stated. 
Political inaction
News first broke Sunday (Jan 10.) that Marriott, BlueCross/BlueShield and Commerce Bank were suspending contributions to 147 Republicans who objected to the Electoral College vote.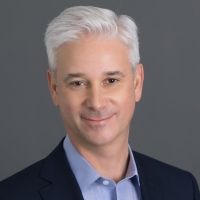 On the same day, Schwab went one step further  It said The Charles Schwab Corporation PAC had halted all contributions to all lawmakers for the remainder of 2021. They were joined in a total ban by Google, Facebook and Microsoft. 
"This pause will give the firm an opportunity to evaluate the best path forward to fulfill our long-standing commitment to advocate on behalf of individual investors and those who serve them," Schwab said in a statement.  
Then, on Monday (Jan. 11.) Marriott International, AT&T Dow, Airbnb, Morgan Stanley among other companies also said they would halt donations to Trump and his allies.  Other companies have since followed suit.
Schwab's immediate competitors, Fidelity Investments and Vanguard, have yet to issue statements. 
Wells Fargo CEO Charlie Scharf said the "behavior in Washington, D.C. today is unacceptable and completely undermines who we are as a nation." See: In RIA custody milieu, Charlie Scharf's BNY Mellon exit for Wells Fargo is latest unforeseen vapor trail after Lisa Dolly, Tim Hockey, Terri Kallsen, Andy Gill and others fade into the firmament
Bank of America CEO Brian Moynihan called the events "appalling."
"Events in our nation's capital underscore the urgent need for all Americans to unite behind one of our most cherished principles:  the peaceful transfer of power that has happened without interruption since our country's founding," he said in a statement. 
Craig Holman, government affairs lobbyist for Public Citizen, which tracks campaign contributions, called the action unprecedented
Deep pockets
Conspicuously absent from Schwab was any mention of its founder and chairman Chuck Schwab, a stalwart Republican.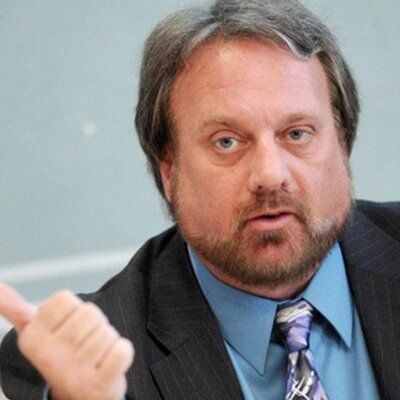 Schwab's politically active chairman and founder has, thus far, declined to take a public stance on his own, regarding the mob violence or whether he will curb his own political spending.  
He has funded numerous campaigns and conservative causes over the years, including recently Trump's legal defense against the Mueller investigations. See: Charles Schwab, a true American oligarch, shows no signs of slowing at 82, throwing his substantial fortune behind Donald Trump, hard-right politics and his continuing financial services revolution
Charles Schwab plunged into the Senate run-off race in Georgia, donating $1 million to Republican efforts in addition to a $250,000 contribution to America Patriots PAC, which also supports Republican candidates. 
Schwab and his wife Helen Schwab have also donated to far-right groups. In 2018, they donated $1 million each to the Republican PAC Future45. 
It has run ad campaigns characterizing Democrats as violent socialists and vilified calls for tax increases, open borders and government-run health care, according to Wealth Management.  
Such groups as Citizens for Responsibility and Ethics in Washington and The Center for Public Integrity have long identified Schwab as a major dark money contributor.
He gave in excess of $7.2 million alone to the Republican's 2018 mid-term election efforts, according to media reports. Schwab has also thrown at least $1.7 million a year, on average, behind a bevy of conservative causes both nationally and regionally. 
Small change
Contributions by the Charles Schwab Corp. PAC pale in comparison. In the 2020 election cycle, the employee-sponsored group roughly split contributions between Democrats and Republicans, $212,000 to $248,000 respectively. 
The group's 2020 contributions were a record for the PAC and dwarfed its $2,000 in contributions in 2001, according to OpenSecrets.org, which tracks campaign financing. 
In all, the PAC gave to 74 lawmakers who represent a cross-section of ideologies and geographical regions. Most of the donations were in $10,000 increments or less. 
Members of the "Sedition Caucus" who received contributions include Reps. Blaine Leutkemeyer (R-Mo.), Bill Huizenga (R-Mich), Trey Hollingsworth (R-Ind), Ted Budd (R-NC), Tom Emmer (R-Minn), Roger Williams (R-Texas) and Barry Loudermilk (R-Ga) among others.
Senate Sedition Caucus members Tommy Tuberville (R-Ala.) and John Kennedy, (R-La.), were among the 27 Senators or candidates who received contributions. Most were under $10,000 for a total of $71,000 to Republicans and $45,000 to Democrats.  
Bettinger may not have gone far enough in his statement, but there was no doubt it was heartfelt.
"My hope and prayer is that our nation's leaders take steps to bring our fractured country together. I remain optimistic that our country's best days still lie ahead," he wrote.
Credit: Source link