Good Monday morning. Let's start the day with some good news about some good people.
Cesar Fernandez is joining the sports-betting company FanDuel in a national role where he will be overseeing state government relations.
Fernandez is a familiar face in the government relations world, especially at its intersection with the tech sector. He has a resume that includes four years on Uber's in-house lobbying team. At Uber, Fernandez was instrumental in the passage of the landmark statewide ride-sharing regulation bill during the 2017 Legislative Session.
He later joined the lobbying firm Converge Government Affairs, working his way up to partner while standing for a tech company roster that included Zillow, Nuro, Cruise, Blockchain.com, Lilium, REEF, Revel, Spin and Vivid Seats, among others. Fernandez most recently worked as the public affairs lead for Pacaso, a prop-tech company that facilitates the co-ownership of second homes.
Before entering the lobbying world, Fernandez worked on several campaigns. Though he is a lifelong Democrat, he has developed close working relationships with some of Florida's top Republican lawmakers.
Now, the public policy wunderkind brings his talents to FanDuel, which is best known for its fantasy sports offerings, including the advent of one-day fantasy sports for cash prizes. After the U.S. Supreme Court struck down the Professional Amateur Sports Protection Act (PASPA) in 2018, FanDuel quickly became the market leader in mobile sports betting.
"We're delighted to have Cesar join our team," said Katie Peters, FanDuel's Senior Vice President for Public Policy. "His experience and relationships throughout the country will be integral to our efforts moving forward."
___
Tampa Bay-based lobbying firm RSA Consulting has promoted Matt Herndon to Director of Government Relations and Community Affairs.
The firm said the promotion recognizes Herndon's leadership, particularly within the affordable housing, early learning and economic development sectors, where he manages the firm's growing portfolio of community-impact clients.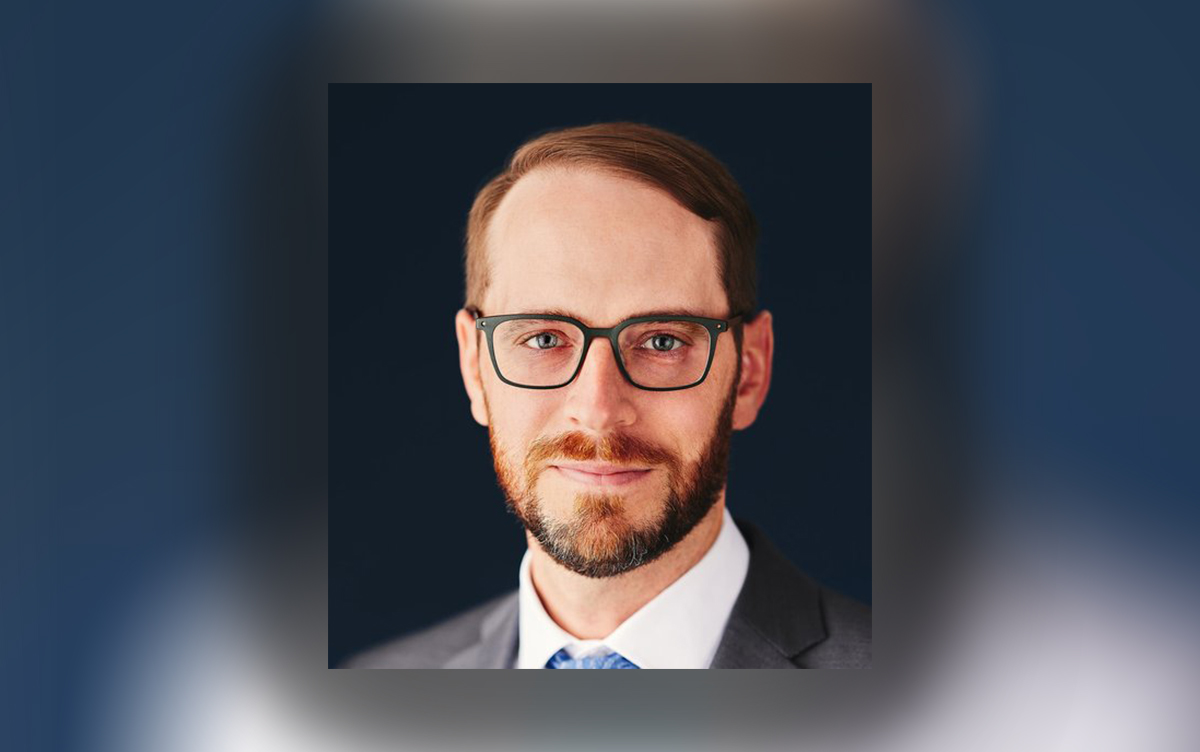 "Since joining RSA less than two years ago, Matt's knowledge of the process and strategic insight into the inner workings of state and local government have had a significant impact on client relations and public policy," said RSA Consulting President and CEO Ron Pierce.
During his time at RSA, Herndon has worked extensively with United Way chapters across the state on public policy solutions for ALICE families — Asset Limited, Income Constrained, Employed.
"Matt has been a critical partner and resource for the strategic priorities of United Way Suncoast. His leadership and expertise have helped us advance our work addressing the affordable housing crisis as well as early childhood education," said Jessica Muroff, CEO of United Way Suncoast.
"We know that we can't program our way out of all the challenges we face in our communities, and this is where Matt helps drive meaningful change through advocacy."
Herndon joined RSA in 2021 after working nearly 10 years in the state House as a Legislative Aide to several state Representatives.
___
Jossie Barroso is the new Communications Director and Press Secretary for the Florida Senate Democratic Caucus.
Barroso has almost a decade of media experience, working her way from behind the scenes to in front of the camera and now coordinating messaging.
Florida policy wonks may know her from her last gig: reporting and producing at The Florida Channel, Florida's public affairs programming channel.
There, she helped recap state government news during Capitol Update, a weekly program that ramps up to a daily production during the Legislative Session.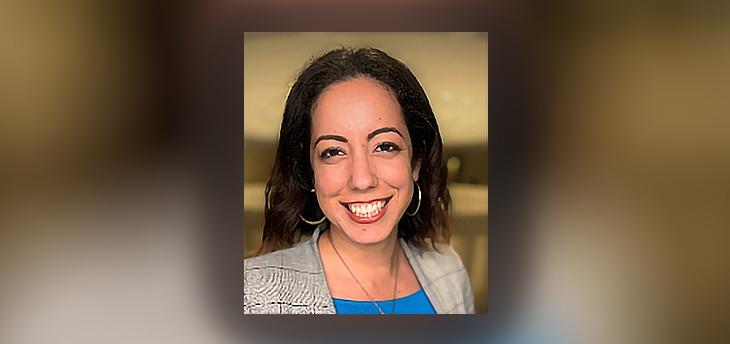 She began covering the legislative, executive and judicial branches of the state's government in 2014 as a videographer and started as a reporter four years later. Over the next four years, she covered several of Florida's tragedies and crises, from the mass schooling in Parkland to disastrous hurricanes and the COVID-19 pandemic.
Barroso learned the ins and outs of the legislative process — including the media outreach that went with it — by covering everything from 4th-floor news conferences to rallies and marches and, of course, the traditional end-of-Session hankie drop.
Barroso is the first Hispanic woman to serve as Communications Director for the Florida Senate Democratic Caucus. She holds an undergraduate degree in telecommunications from the University of Florida and a master's degree in international affairs from Florida State University.
Despite earning one of her sheepskins from FSU, she remains a Gator at heart.
___
Spotted at the Bayshore Boulevard home of Robert and Nancy Watkins for their viewing party of the Children's Gasparilla parade: Mayor Jane Castor and Ana Cruz, former Mayor Bob Buckhorn, Property Appraiser Bob Henriquez and wife Carrie, DPBR Secretary Melanie Griffin, VISIT FLORIDA CEO Dana Young, Rep. Karen Gonzalez Pittman, former Attorney General Pam Bondi, former Rep. Jackie Toledo, former Hillsborough Commissioner Sandy Murman, Stephanie and Reggie Cardoza, Melissa and Kevin Dempsey, Jennifer Motsinger, Nick Hansen, Merritt and Rick Lindstrom, Joe Lopano, Veronica Rudie, Stephanie Smith, Lucy and J.D. White. Missed by all: Anthony Pedicini and the entire Pedicini clan.
— SITUATIONAL AWARENESS —
Tweet, tweet:
For those of us gauging how much appeal Ron DeSantis might have among Republicans, it's interesting how many KC fans in KC (at the Jags game) appear to know who he is; one guy encourages him to run for president

— Marc Caputo (@MarcACaputo) January 22, 2023
—@RepGregSteube: I'm grateful to be home and recovering after being discharged from the hospital today. All praise and glory goes to God! Jen and I remain endlessly blessed by the prayers and support from our friends, family, and community.
—@Kathleen4SWFL: The gift of life MATTERS. The right to life MATTERS. Every day, my children and grandchildren remind me of the precious nature of life and how we should treasure one another.
—@ShevrinJones: The @EducationFL has given its reasoning for not allowing AP African American studies to be taught in Florida. They [the Dept] believes topics like "the Black struggle" and "activism" is "indoctrinating" children.

Please know that "anti-wokeness" is actually anti-Blackness.
—@JamesUthmeierFL: The press likes to leave out that "Black queer studies" was one of the included topics in the proposed AP course. Actual African American history, without the radical indoctrination, is indeed required in Florida.
Tweet, tweet:
Was only the 2nd playoff season in 15 years. Only one place to go this morning pic.twitter.com/vO4W2kJaBT

— Steve Schale 🇺🇸🇺🇦 (@steveschale) January 22, 2023
— DAYS UNTIL —
The James Madison Institute's Annual Dinner — 2; 2023 FAC Access 67 Broadband Summit — Florida Association of Counties begins — 3; state Senators have a 5 p.m. deadline for submitting requests for drafts of general bills and joint resolutions, including requests for companion bills — 3; Seminole Hard Rock Gasparilla Pirate Fest — 5; Bruce Springsteen launches 2023 tour in Tampa — 9; 2023 State of the Union speech — 15; 'Ant-Man and the Wasp: Quantumania' premieres — 25; 2023 Florida Chamber Legislative Fly-In — 29; 'Snowfall' final season premieres on FX — 30; city of Tampa Municipal Election early voting begins — 35; Gov. Ron DeSantis' 'The Courage to Be Free: Florida's Blueprint for America's Revival' released — 36; 'The Mandalorian' returns — 37; 'Creed III' premieres — 39; The Oscars — 40; Tampa Municipal Election — 43; 2023 Legislative Session convenes — 43; Florida TaxWatch's State of the Taxpayer Dinner — 44; World Baseball Classic finals begin in Miami — 55; 'John Wick: Chapter 4′ premieres — 60; Tron Lightcycle / Run debuts in Walt Disney World — 71; Taylor Swift 'Eras' Tour in Tampa — 82; final performance of 'Phantom of the Opera' on Broadway — 83; American Association of Political Consultants Pollies '23 conference begins — 85; 2023 Session Sine Die — 102; 'Guardians of the Galaxy Vol. 3' premieres — 102; Florida Chamber 2023 Leadership Conference on Safety, Health & Sustainability — 106; Florida TaxWatch's Spring Meeting — 114; 'Fast X' premieres — 115; Florida Chamber 2023 Florida Prosperity & Economic Opportunity Solution Summit — 123; 'Spider-Man: Across the Spider-Verse' premieres — 130; Florida Chamber 2023 Florida Learners to Earners Workforce Solution Summit — 155; 'Indiana Jones and the Dial of Destiny' premieres — 158; 'Mission Impossible: Dead Reckoning — Part One' premieres — 172; Florida Chamber 37th Annual Environmental Permitting Summer School — 176; Christopher Nolan's 'Oppenheimer' premieres — 179; 'Captain Marvel 2′ premieres — 186; 2023 Florida Chamber Annual Meeting & Future of Florida Forum — 273; 'Dune: Part Two' premieres — 285; 'Spider-Man: Across the Spider-Verse' Part 2 premieres — 432; 'Kingdom of the Planet of the Apes' premieres — 487; Opening Ceremony of the 2024 Olympic Games — 550; 'Thunderbolts' premieres — 550; 'Blade' reboot premieres — 592; 'Deadpool 3' premieres — 655; 'Fantastic Four' reboot premieres — 733; 'Avengers: The Kang Dynasty' premieres — 830. 'Avengers: Secret Wars' premieres — 1,019.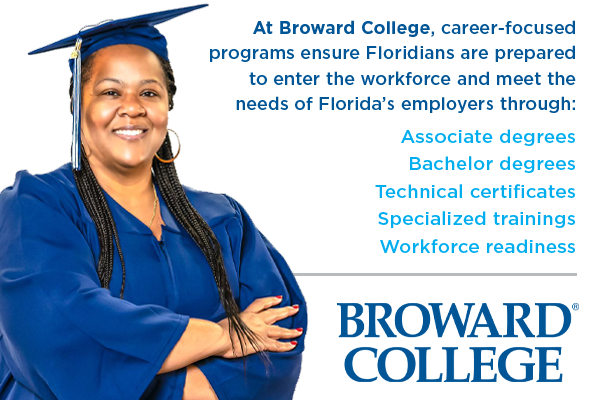 — TOP STORY —
"Reproductive rights a measure of freedom, Kamala Harris tells Florida on Roe anniversary" via Ana Ceballos of the Miami Herald — Harris visited Florida to hold a rally in support of reproductive rights, an issue she equated to "freedom," a remark that doubled as an apparent jab to the "free state of Florida" rhetoric DeSantis embraced.
Harris said restrictions on abortion, such as Florida's law barring abortions after 15 weeks of pregnancy, were designed by "extremists."
"Can we truly be free if so-called leaders claim to be on the, and I quote, 'the vanguard of freedom' while they dare to restrict the rights of American people and attack the very foundations of freedom?" Harris asked a crowd of about 1,200 supporters at The Moon, a concert venue in the shadow of Florida's Capitol. Harris chose to make these remarks on DeSantis' home turf, to commemorate the 50th anniversary of Roe v. Wade, the landmark decision that was overturned six months ago by the U.S. Supreme Court, eliminating federal abortion protections.
Harris' 18-minute speech did not mention DeSantis by name, but her quips directly attacked DeSantis' "freedom" rhetoric, as she equated the fight to protect abortion access to Americans' efforts to abolish slavery and secure a woman's right to vote.
"America is a promise. A promise we must all make real in every state, in every community, in every state house, in every state office and yes, in every election," Harris said. "Let us not be tired and discouraged because we are on the right side of history."
During her remarks, Harris said the Joe Biden administration will be exploring how to further protect access to abortion pills by ensuring doctors can prescribe the medication across the country.
To watch a clip of Harris' speech, please click on the image below: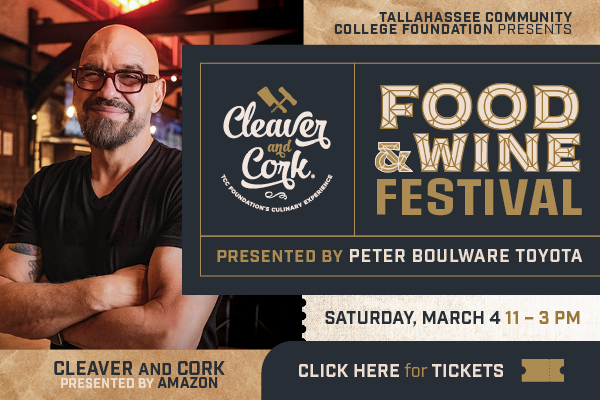 — DESANTISY LAND —
"'Incomprehensible': White House slams Joe DeSantis administration for rejecting AP Black studies" via Joey Garrison of USA TODAY — "It is incomprehensible," White House press secretary Karine Jean-Pierre said. "Let's be clear. They didn't block AP European history. They didn't block our art history. They didn't block our music history."
"When you think about the study of Black Americans, that is what he wants to block," she said.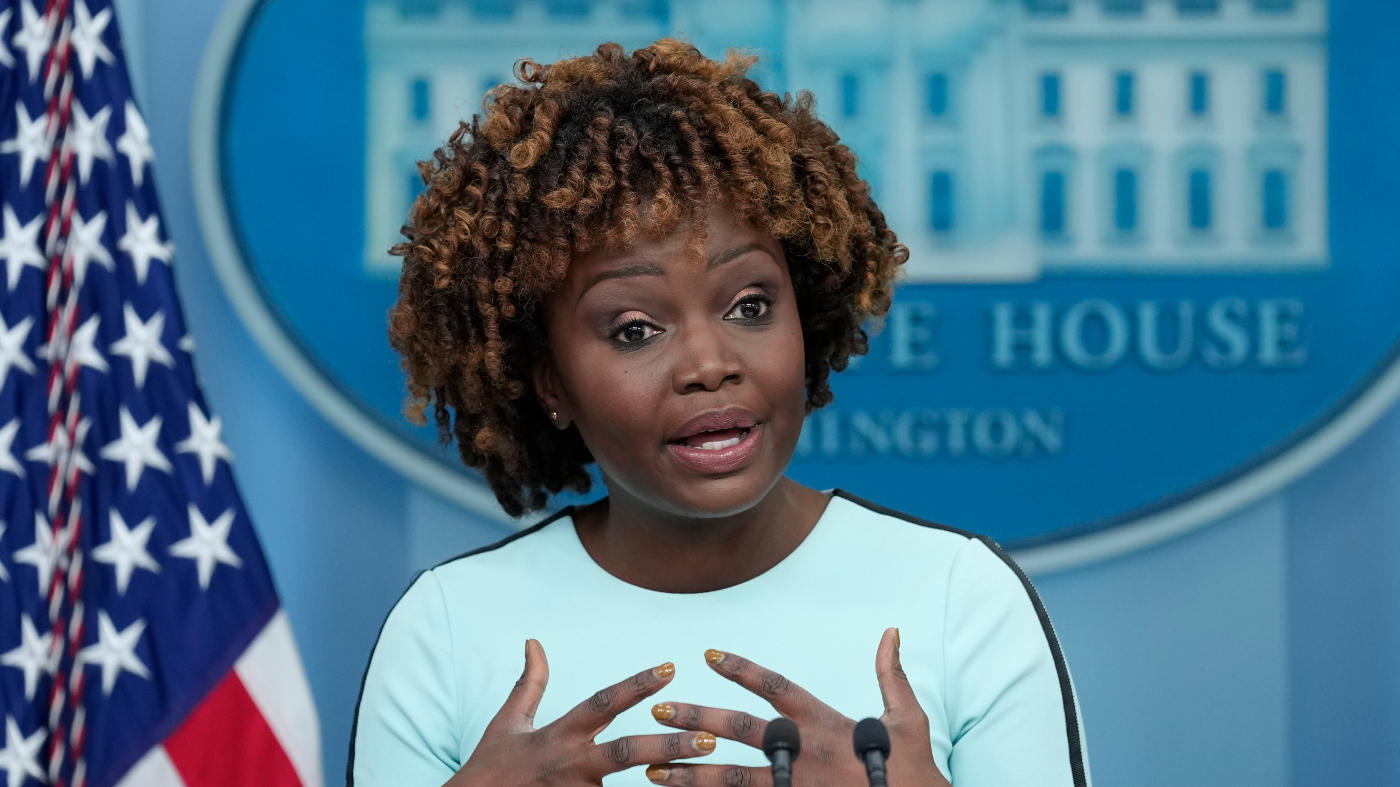 The Florida Department of Education rejected adding AP African American studies to the state's list of courses, saying it is "inexplicably contrary" to Florida law and "significantly lacks educational value" in a Jan. 12 letter to the College Board.
The letter does not cite which statute the course would violate.
"These types of actions are not new from what we're seeing, especially from Florida," Jean-Pierre said, pointing to another new Florida law that restricts teachers from discussing sexual orientation or gender identity during instruction and books that Florida has banned from schools.
— "Kamala Harris derides blocked AP Black studies class" via Anne Geggis of Florida Politics
"Bobby Powell says blocked AP class may violate state law" via A.G. Gancarski of Florida Politics — Sen. Powell is warning that the decision to disallow an AP course in African American studies could violate state law. "This ban is not only discriminatory but flies in the face of long-standing Florida law," Powell contends. "Almost 30 years ago, Florida lawmakers passed a law that requires public school students to be taught the history of African Americans, including slavery, abolition, and the contributions of Blacks to society. Banning this advanced placement course that incorporates these very issues not only whitewashes history but tramples a lauded state law that guided our state into the 21st century. It puts our Governor's racial bias on full display," Powell added.
—"Black lawmakers alarmed at state decision blocking AP history class" via Anne Geggis of Florida Politics
"A Black professor defies DeSantis law restricting lessons on race" via Lori Rozsa of The Washington Post — The inscriptions on many of the tombstones at the Pleasant Plain Cemetery tucked in the north Florida woods are so worn by time and weather that they are unreadable. But Marvin Dunn knows their stories. On a recent afternoon, he gathered students and their parents at the cemetery and told them about the Rev. Josh J. Baskin and five other Black Floridians hanged by a White mob from an oak tree in 1916 after an accusation over a stolen hog sparked two days of terror. It's also one that he fears will be removed from Florida history lessons under a new education law championed by DeSantis as part of a broader push to root out ideas he deems "woke."
"DeSantis taps Adrienne Johnston and Mike DiNapoli to lead critical agencies" via Josh Miller of The Florida Standard — Today, DeSantis recommended appointments to fill two soon-to-be vacant agency head positions in agencies critical to supporting Florida's growing workforce. DeSantis recommends Johnston to be the president and CEO of CareerSource Florida — the state agency charged with helping to connect Floridians with available career opportunities in their community. DeSantis recommends DiNapoli for the next executive director of the Florida Housing Finance Corporation (FHFC) — which plays an essential role in helping working-class Floridians find and finance available housing in their communities.
"DeSantis denounces 'woke conceit' of NHL seeking diverse workforce" via A.G. Gancarski of Florida Politics — The faceoff continues between DeSantis and the National Hockey League ahead of next month's All-Star Game in the Sunshine State. At issue is not the play on the ice, but rather the chill from the Governor's Office in the wake of what the NHL called an "informational session" looking for a more diverse workforce. The so-called "Pathway to Hockey Summit," to be held Feb. 2 in Fort Lauderdale during the NHL's All-Star Weekend, was originally tailored to "diverse job seekers who are pursuing careers in hockey," but the NHL backed off that condition after pressure from the administration.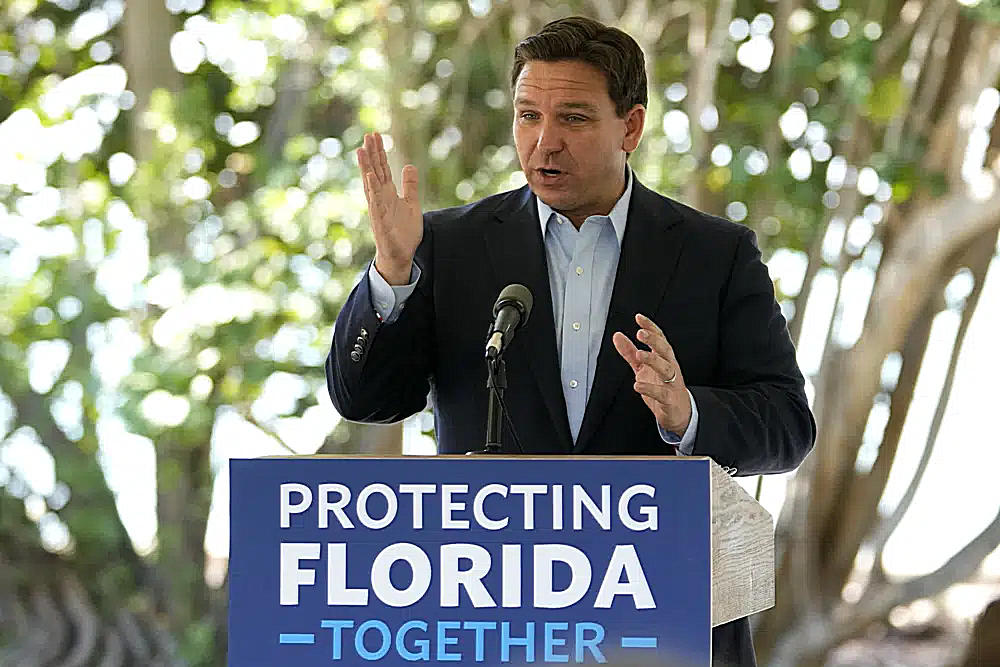 "DeSantis' elections police force is in shambles" via Steve Bousquet of the South Florida Sun-Sentinel — On his way to a second term, DeSantis made "election integrity" a buzzword and got the Legislature to spend $1.2 million on a new special unit to fight voter fraud. The Office of Election Crimes and Security sounds impressive. It isn't. Six months after its creation, the Office of Election Crimes and Security has no permanent director, and most of the 15 full-time jobs that the Legislature funded are unfilled, according to the DeSantis administration. The unit's first big case, the showy roundup of 20 ex-felons last summer on charges of voting illegally, has collapsed, with four cases dismissed by judges and one conviction.
"One Republican Governor. One Democratic. Two very different inaugural speeches." via Renee Klahr of POLITICO — No two Governors exemplify nationwide partisan divide more than Democratic Gov. JB Pritzker of Illinois and Republican DeSantis … especially when you see them side by side. While Pritzker pledged to ban assault weapons at his Jan. 9 inaugural address, DeSantis took to his stage Jan. 3 in Tallahassee and said, "Florida is where woke goes to die." On child care, DeSantis promised to enact laws to "defend our children against those who seek to rob them of their innocence," while Pritzker advocated for universal preschool and quality child care options. Watch this video to see highlights from Pritzker and DeSantis' inaugural speeches side-by-side.
—"DeSantis' wife Casey DeSantis has eyes on the White House" via Jacqui Goddard of The Sunday Times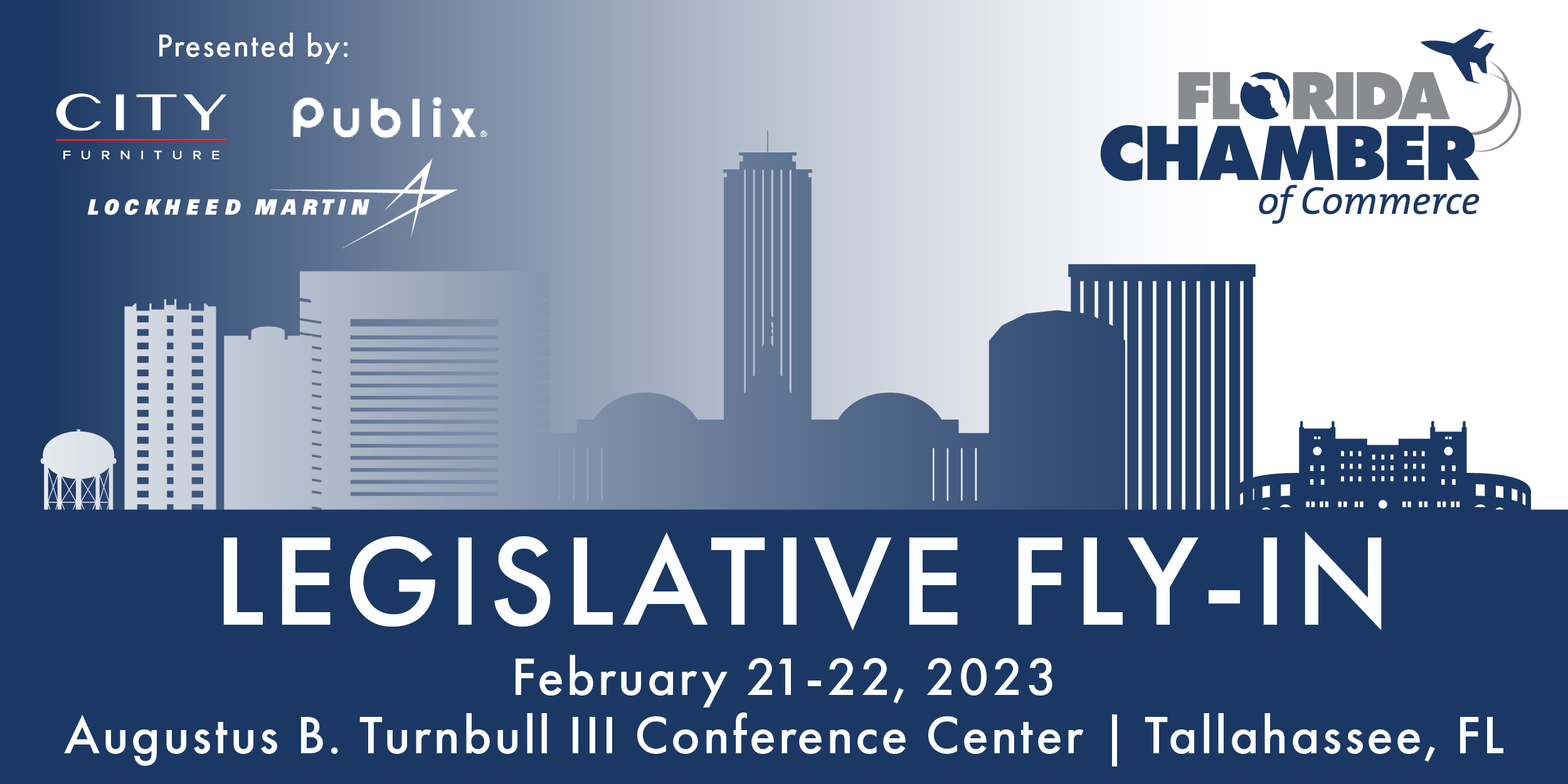 — LEGISLATIVE —
Lawmakers are back in Tallahassee for the third interim committee week ahead of the 2023 Legislative Session.
There aren't any holidays to shorten the committee week like there were for the prior two, but the Monday schedule is still relatively relaxed — no House committees will meet, and the Senate starts in the post-lunch block.
The 3:30 p.m. lineup includes the Senate Agriculture Committee, which will hear presentations on the current state of the cattle, dairy and produce industries. Meanwhile, the Senate Juvenile Justice Committee will get an overview from DJJ.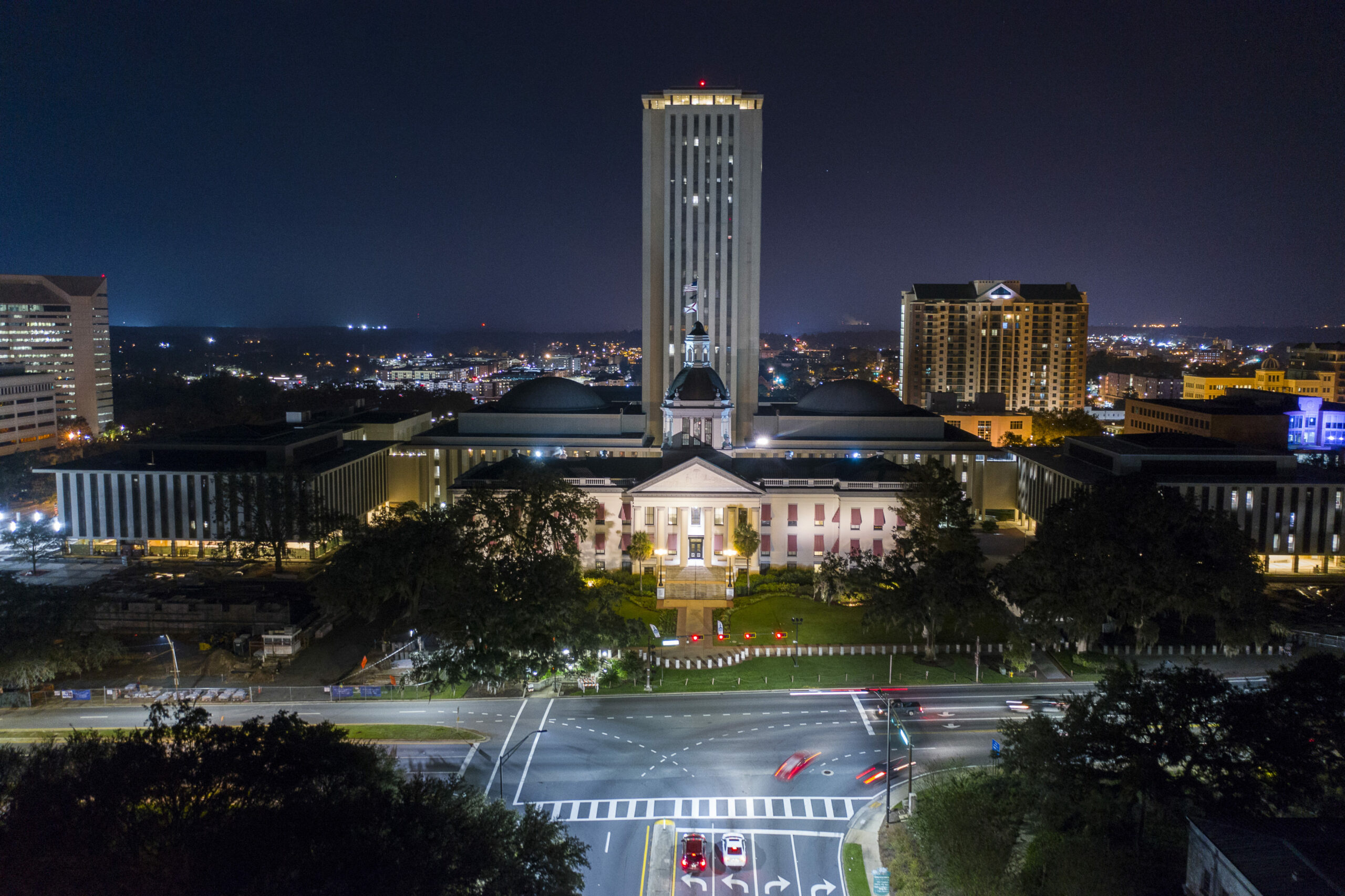 The Senate Health Policy Committee is the headliner for Monday. Representatives from the Agency for Health Care Administration will update members on the upcoming procurement for statewide Medicaid managed care as well as Medicaid "unwinding," which will see as many as 1.75 million Florida enrollees removed from the Medicaid rolls over the next year.
The agenda is full-up Tuesday, with eight House committees and a half-dozen Senate committee convening, starting at 9:30 a.m. Again, the day will mostly feature talks and presentations from various state agencies on their 2023 budget requests and policy priorities.
The standout in the House is a Health & Human Services Committee discussion on pharmacy benefit managers, a profession that DeSantis has said he wants to "rein in" to lower prescription drug prices. The committee meets at 1 p.m.
The House Constitutional Rights, Rule of Law & Government Operations Subcommittee will also hear an "overview of the State Board of Administration and its investment responsibilities" when it meets at 3:30 p.m. DeSantis has made headlines in recent months for prohibiting SBA from considering so-called "woke" environmental, social, and corporate governance (ESG) matters when making investment decisions.
Also of note: The Senate Transportation Committee will hear agency presentations on the Florida Department of Highway Safety and Motor Vehicles and Florida Department of Transportation priorities as well as a staff report on electric vehicle registration fees. It is at 9:30 a.m.
Wednesday in the Senate is all about the budget. The appropriations subcommittees on Health and Human Services: Transportation, Tourism, and Economic Development; Criminal and Civil Justice; and Education will all meet to hear legislative budget requests from various departments and state agencies.
The House budget subcommittees on Agriculture & Natural Resources, Health Care, Higher Education and Justice will also meet Wednesday. But there will be policy action as well, including a pair of presentations on school library materials, an issue near and dear to the parental rights movement. They will be delivered when the Education Quality Subcommittee meets at 1:30 p.m.
The agenda for Thursday is short but consequential. The No. 1 draw will be the House Choice & Innovation Subcommittee, which will discuss Speaker Paul Renner's recently announced school choice priority. The legislation (HB 1) would remove nearly all eligibility parameters on the Family Empowerment Scholarship program, which is currently limited to households earning at or below 375% of the federal poverty level. The committee meets at 9 a.m.
Also on tap is a 1 p.m. meeting of the House Select Committee on Hurricane Resiliency & Recovery, which will hear several presentations, including one on Hurricane Ian's impact on the state's agriculture industry.
No committees meet Friday. Lawmakers will return for the next interim committee week Feb. 6.
Assignment editors — Senate Minority Leader Lauren Book and House Minority Leader Fentrice Driskell will hold a media availability: 10 a.m. Zoom link here.
"Legislators laud state hurricane response, eye future seasons" via Wes Wolfe of Florida Politics — State officials received appreciation for their work during the last year of natural disasters from the members of the House Select Committee on Hurricane Resiliency and Recovery, but the toll these disasters take on the people tasked with helping remains a top concern. "(Emergency Management) Director (Kevin) Guthrie, on behalf of District 80, I want to personally say thank you for what you've done for our area," said Vice Chairman Adam Botana, a Bonita Springs Republican. "It's been great — a lot of late-night phone calls, and everything you guys did for helping Fort Myers, Bonita and just all of Lee County.
"Erin Grall pitches bill allowing charter school athletes to play in private academy programs" via Jesse Scheckner of Florida Politics — For years, Master's Academy in Vero Beach welcomed charter school students into its varsity football program. The arrangement hinged on an interpretation of state statutes that permit home-schooled students to play at their nearby public school or a willing private school of their choice. But someone lodged a challenge to that arrangement with the Sunshine State Athletic Conference last year, forcing the charter school players off the team's roster in the middle of their senior year. The conference also overturned all of the wins the Master's Academy Patriots notched up until that point, demoting the team to a lower bracket ahead of the state playoffs.
"Dan Daley bill seeks to revive harness racing industry" via Anne Geggis of Florida Politics — Harness racing in Florida hit its final finish line last April in Pompano Beach, but Rep. Daley has filed a bill that would have them heading down the stretch once again. The Democratic lawmaker from northwest Broward County Thursday filed legislation (HB 275) that would correct what he sees as a glitch in the Gaming Compact between the state of Florida and the Seminole Tribe of Florida. The way things are now, there's no way for anyone who wanted to race sulkies around a racetrack for people to bet on to get that permit.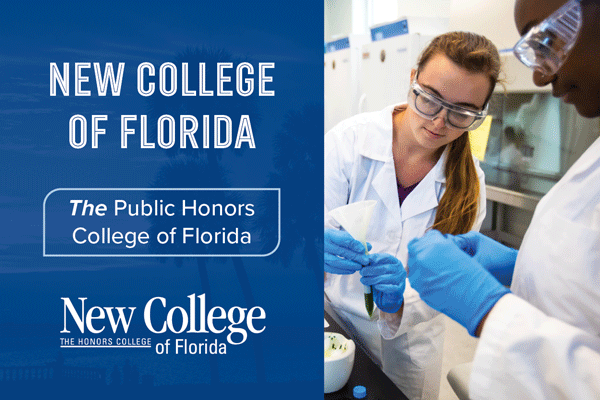 — STATEWIDE —
"State Supreme Court upholds penalties for local governments tightening gun restrictions" via Michelle Vecerina of Florida's Voice — The Florida Supreme Court rejected opposition to a state law that penalizes local governments and officials if they try to approve gun restrictions that are stricter than state laws. The 5-1 ruling Thursday was against 33 cities and counties that argued the penalties in the 2011 law were unconstitutional. "Big win for our office in the Florida Supreme Court," Attorney General Ashley Moody said. "Our attorneys fought hard to make sure local governments can't trample on your Second Amendment rights."
"A year after notifying targets, state won't reveal status of 'ghost' candidate probe" via Annie Martin of the Orlando Sentinel — More than a year after Miami prosecutors told three people and one organization involved in Florida's 2020 "ghost" candidate scheme that they were targets of an investigation, it's unclear if the probe has progressed, with the prosecuting office unwilling say whether it's still active. The Miami-Dade State Attorney's Office sent "prior to" letters in December 2021 to political consultant Alex Alvarado, former Democratic fundraiser Dan Newman, nonprofit chair Richard Alexander, and Let's Preserve the American Dream, a nonprofit with close ties to Florida's big business lobby, Associated Industries of Florida.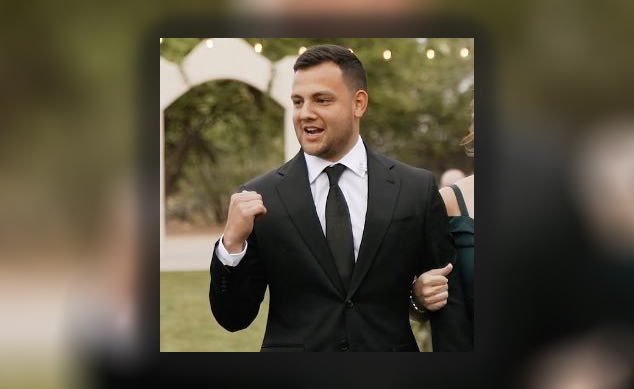 "So what does ousted state attorney Andrew Warren do now?" via Sue Carlton of the Tampa Bay Times — Lawyers late Friday were still poring through a federal judge's 59-page opinion that declined to reinstate suspended Hillsborough State Attorney Warren to office. "This is not over," Warren said Friday at the end of a brief news conference. Though he didn't take questions or talk about what that next move might be, here are some of his legal options. Warren could appeal to the U.S. Court of Appeals for the 11th Circuit in Atlanta. Even before (Judge Robert) Hinkle's ruling, legal experts predicted that whoever was on the losing side would take their case to Atlanta.
What Jimmy Patronis is reading — "TikTok dead for college students? Florida's flagship university hints at likely ban on campus; others may follow" via Fresh Take Florida — The University of Florida (UF) is warning there is a "strong possibility" it will ban TikTok from its wired and wireless computer networks on campus. That would effectively block access to the popular social media platform for students and faculty in dormitories, classrooms, lecture halls, cafeterias and sporting events — even walking across the school's grounds. This week, Florida's flagship public university went a step further, saying it will also ban all future academic research that uses TikTok.
"State employee alleges Florida sidestepped process in excluding gender-affirming care from Medicaid" via Brooke Migdon of The Hill — Florida health officials circumvented traditional regulatory channels to draft a report recommending gender-affirming health care be excluded from coverage under Medicaid, a state employee alleges in an exchange included in new court filings. Florida's Agency for Health Care Administration (AHCA), which controls most of the state's Medicaid program, wrote in a June report that available medical literature provides "insufficient evidence" that puberty blockers, hormones and gender-affirming surgeries are safe and effective treatments for gender dysphoria and therefore excluded them from Medicaid coverage because they are "experimental and investigational."
"'There is no plan. There's nothing': Florida Democrats in despair over future" via Sabrina Rodriguez Michael Scherer of The Washington Post — More than two months after enduring humbling Midterm losses, Democrats in Florida are in a state of disorder, with no clear leader, infrastructure, or consensus for rebuilding, according to interviews with more than a dozen organizers, former lawmakers, donors and other leaders. These factors have compounded their worries about Democrats outside Florida all but writing off the nation's third most populous state, which was once seen as a marquee battleground. Democrats have struggled there in recent elections, hitting a new low last fall when DeSantis won a second term by nearly 20 points and carried majority-Hispanic Miami-Dade County.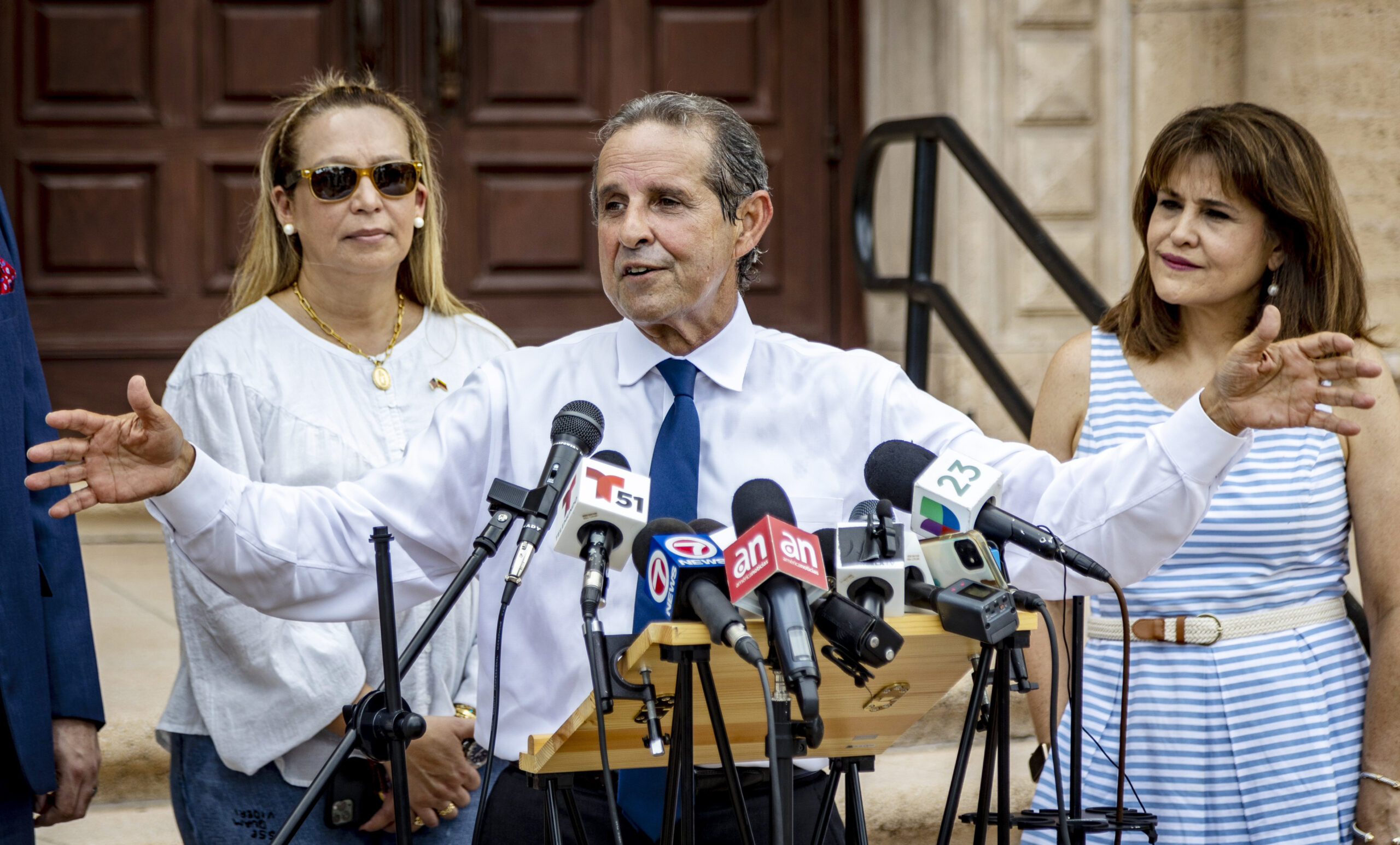 "FHSAA committee calls special meeting on student-athlete menstrual questions" via Katherine Kokal of The Palm Beach Post — Just two days after recommending that Florida require high school athletes to report their menstrual history and to turn it over to their schools, a panel on sports medicine has called a special meeting to reconsider. The Florida High School Athletics Association's sports medicine advisory committee Tuesday voted to recommend that the organization's board adopt a national sports registration form that makes mandatory questions for female athletes. The committee went further to say that all pages of the form, including athletes' medical and reproductive history, should be turned over to their school in order to play.
What James Uthmeier is reading — "Symposium to feature conservative Hillsdale College and its Florida fans" via Anne Geggis of Florida Politics — Following a spate of publicity on the state's intention to remake New College in Sarasota into a "Hillsdale of the South," the private, Michigan-based Christian college is having a South Florida symposium. The media is invited to a private Hillsdale College event in Boca Raton on Thursday, which will undoubtedly serve as a showcase for what put the 1,515-student school on the map as a bastion of conservatism and a possible model for how DeSantis and state education officials would like to shape the state's education.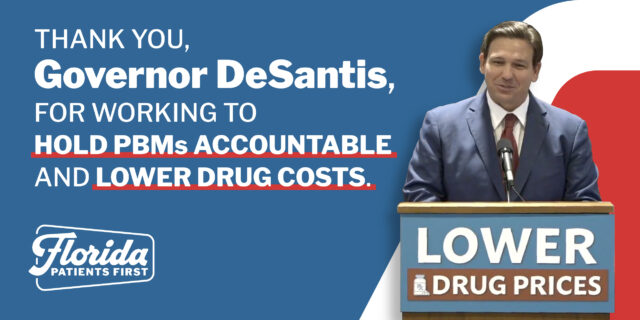 — D.C. MATTERS —
"Department of Justice finds more documents marked as classified at Joe Biden's Delaware home" via The Associated Press — The FBI searched Biden's home in Wilmington, Delaware on Friday and located six additional documents containing classified markings and also took possession of some of his notes, the President's lawyer said Saturday. Bob Bauer, the President's personal lawyer, said the search of the entire premises lasted nearly 13 hours. The documents taken by the FBI spanned Biden's time in the Senate and the vice presidency, while the notes dated to his time as Vice President. The level of classification, and whether they stayed classified, was not immediately clear as the Justice Department reviews the records.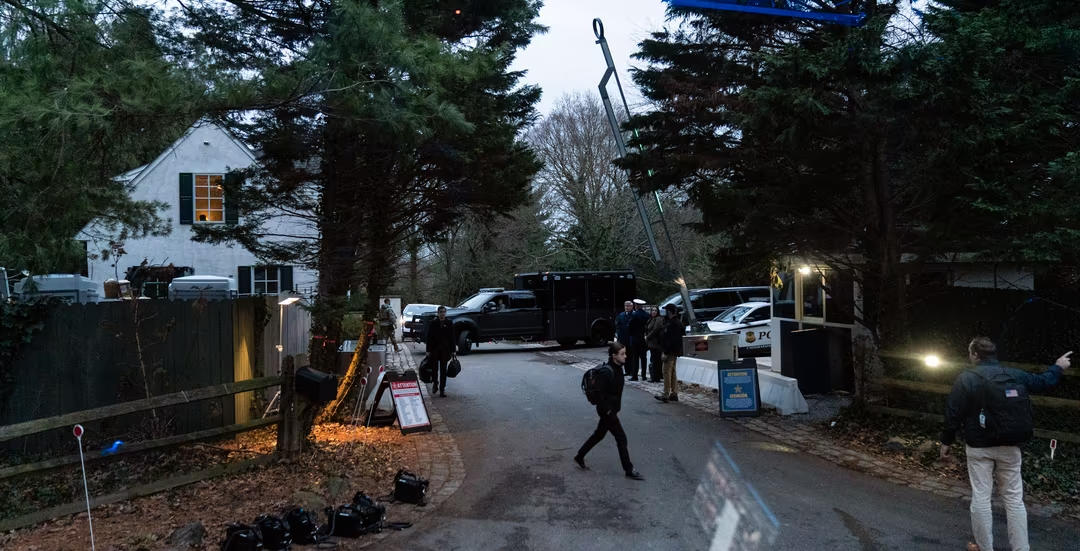 "Who's afraid of Rick Scott?" via Tara Palmeri of Puck — Politics can be a soulless and gutless blood sport, and yet it's rare to see the sort of bizarre choreography that is taking place among the 2024 GOP presidential front-runners, contenders, and poseurs, alike. I've heard from multiple sources that, like any strategic politician, Scott is still leaving the door open for a presidential run in 2024, despite telling a group in Florida that he will run for re-election for the Senate. Sure, there's no base of voters clamoring for Scott, either. But unlike the other '24 hopefuls, Scott has oodles of his own money. He is worth as much as $500 million and has been willing to dip into his own coffers at any time to burnish his brand.
Assignment editors — U.S. Reps. Debbie Wasserman Schultz, Lois Frankel, Maxwell Frost and Max Richtman of the National Committee to Preserve Social Security & Medicare will hold a virtual news conference on the debt ceiling: 10 a.m. Zoom link here.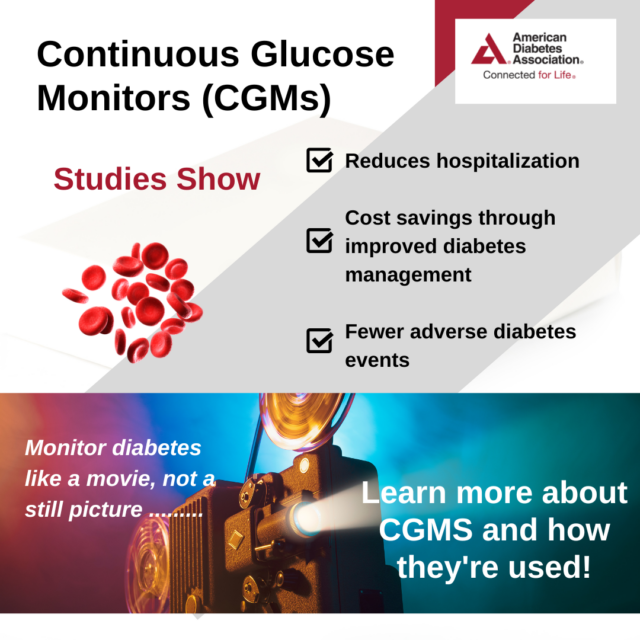 — EPILOGUE TRUMP —
"Donald Trump team struggles to consolidate support ahead of South Carolina event" via Michael Scherer and Josh Dawsey of The Washington Post — Advisers to Trump have blanketed South Carolina Republican officials with pleading phone calls in recent weeks to drum up endorsements and attendees for the former President's first campaign swing. Many of the state's lawmakers and political operatives, and even some of his earlier supporters, are not ready to pick a presidential candidate. Both are said by people close to them to be seriously considering a bid.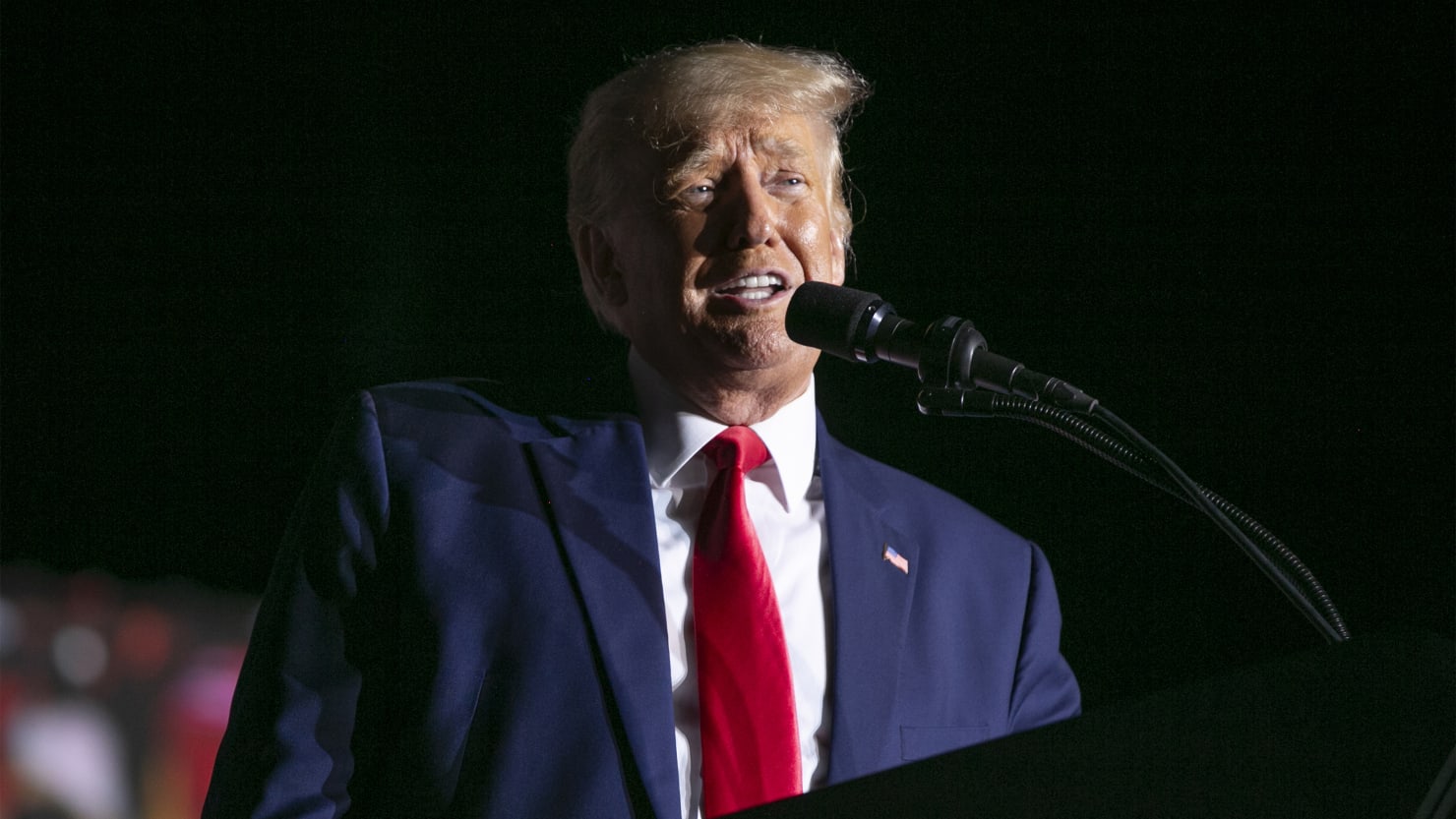 "CPAC leaves Orlando, keeps Trump as headliner. What about DeSantis?" via Steven Lemongello of the Orlando Sentinel — The biggest conservative political gathering of the year will not return to Orlando after two years, but Trump is again set to be the headliner, with no mention so far of DeSantis. CPAC, the Conservative Political Action Conference set for March 1-4, is going back to the Gaylord National Resort & Convention Center just south of Washington, D.C., where it had been held prior to the pandemic. The move raises speculation about whether the powerful American Conservative Union, which runs CPAC, is taking sides between Trump and DeSantis in a potential GOP Presidential Primary battle next year.
"Anti-abortion voters have picked an early 2024 favorite. It's not Trump" via Kara Voght and Tessa Stuart of Rolling Stone — Two thousand attendees at the National Pro-Life Summit cast their votes on Saturday for their favorite prospective GOP nominee for President in 2024. DeSantis banked more than half the votes cast, 53.73%. Trump placed in a distant second with just 19.22%. His former deputy, Mike Pence, who has called often for a national ban on abortion, took home roughly 8%.
"Trump withdraws Florida lawsuit against New York attorney general" via Joseph Specter of the Tampa Bay Times — That's one less lawsuit in the battle between Trump and New York Attorney General Tish James. Trump's attorneys on Friday withdrew a lawsuit against James filed in Florida last November that sought to block her access to a Sunshine State-based trust that holds many of his business assets. The one-page filing says the former President "hereby voluntarily dismisses his claims in this action." The lawsuit was filed just weeks after James sued Trump, three of his adult children and his business empire for fraudulent financial practices. She is seeking up to $250 million as well as an order blocking Trump from real estate transactions in New York for five years.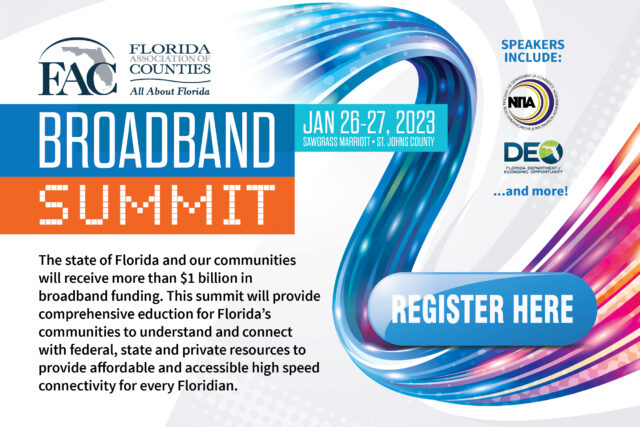 — LOCAL: S. FL —
"Miami Mayor talks immigration, public safety and crypto during busy week in D.C." via Joey Flechas of the Miami Herald — Immigration, cryptocurrency and public safety are some of the topics Miami Mayor Francis Suarez discussed during a flurry of media appearances this week in Washington, D.C., where he attended a meeting of the U.S. Conference of Mayors. He serves as President of the national Mayors' organization, a role that affords him a bright spotlight as he mulls a possible 2024 run for the Republican presidential nomination. He served as emcee during a weeklong event that included speeches from U.S. Attorney General Merrick Garland and Transportation Secretary Pete Buttigieg. The meeting was held a few blocks from the White House, at the Capital Hilton Hotel.
"Bail system hurts Miami's poor. Controversial software could fix that but is public at risk?" via David Ovalle of the Miami Herald — Last spring, Miami nursing student Ingry Rivas found herself in a Miami-Dade jail in the middle of the night. As her boyfriend scrambled to find money to bail her out, Rivas spent an agonizing 14 hours in a crowded jail, freezing cold and crying. She wasn't exactly accused of the crime of the century. Sometime later this year, people who find themselves in Rivas' shoes may not have to open up their wallets, call a bondsman or endure a stint in jail for small-time offenses. Under a proposed new bail system in Miami, based in part on computer software that aims to predict who may break the law in the future, people accused of low-level crimes will likely get released immediately, without having to shell out money or wait long hours to see a judge.
"Embattled North Miami Beach Mayor acknowledges he took a seat on Davie homeowners board" via Raisa Habersham of the Miami Herald — North Miami Beach Mayor Anthony DeFillipo, who is fending off accusations that he actually lives elsewhere, had at one point sat on the board of a homeowner's association in Davie where he owns property that is at the center of the dispute. DeFillipo, through his attorney, confirmed that he sat on the board of the Sierra Ranches Community Association, which is the homeowner's association for the $1.2 million property he bought last July in the Town of Davie.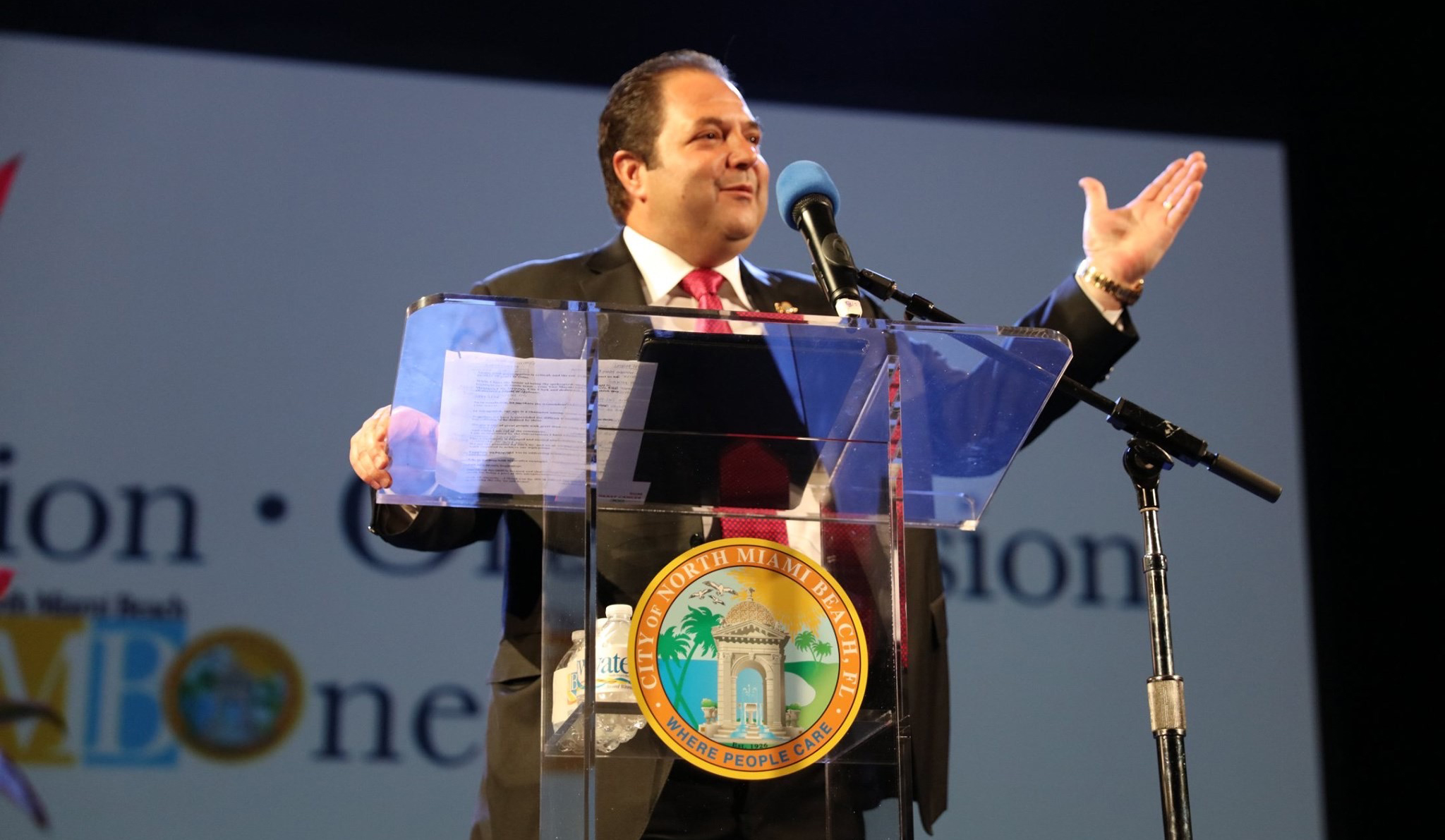 "A Fox News analyst was booted from a North Miami cafe. Then came drama and harassment" via Grethel Aguila of the Miami Herald — A dispute between a North Miami cafe owner and a Fox News analyst incited a deluge of online harassment, prompting the cafe to shut down operations until next month. Gianno Caldwell, a Fox News political analyst and self-acclaimed "sworn enemy of PC [Politically Correct] Culture," was at Paradis Books and Bread, enjoying breakfast with friends. The group's discussion eventually shifted to Caldwell's conservative viewpoints when one of the cafe's owners headed over to the table and told them they needed to leave. Caldwell said that the owner told him and his friends they weren't welcome because their politics "do not align."
"Do white sex trafficking victims get more attention? Broward summit takes aim at bias" via Brittany Wallman of the South Florida Sun-Sentinel — Racial bias makes it even harder to help save youth from sex trafficking because people in power don't pay as much attention to Black, Brown and Indigenous victims, the leader of Broward County's Human Trafficking Coalition said at a town hall meeting Saturday. Speakers called attention to sex trafficking in the community. The annual event drew about 200 people, many of them casino employees bused in to listen and learn. Like last year's summit, this one gave particular attention to girls of color. Coalition President Jumorrow Johnson, an anti-trafficking coordinator for the Broward State Attorney's Office, said society has a double standard.
"Army Corps to increase Lake Okeechobee discharges" via Florida Politics — In what could be termed an abundance of caution, the U.S. Army Corps of Engineers will pick up the pace of discharges from Lake Okeechobee in response to continued high water levels. "Lake Okeechobee has not receded as much as much as we would like since November," said Col. James Booth, Jacksonville District commander. "We must prepare for the next wet season, and the latest forecasts indicate we may not have as much help from Mother Nature as originally thought. Our partners and stakeholders have expressed that if releasing water is required, now is better than later for a variety of reasons."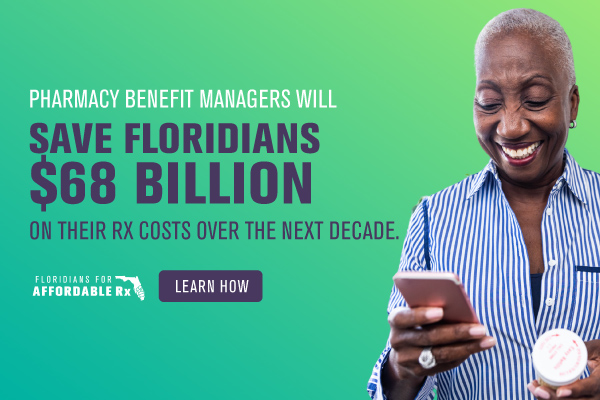 — LOCAL: C. FL —
"March through Downtown Orlando in favor of abortion rights marks 50th anniversary of Roe ruling" via Cristóbal Reyes of the Orlando Sentinel — Scores of abortion rights supporters crowded outside Orlando City Hall on Saturday to mark the 50th anniversary of Roe v. Wade, six months after it was overturned by the U.S. Supreme Court. The rally was a call to action against what some speakers called "anti-abortion extremists" pushing new restrictions in Florida and throughout the country. Advocates and politicians who spoke said protections must go beyond the Roe ruling, which granted the right to an abortion but was struck down last year in Dobbs v. Jackson Women's Health Organization.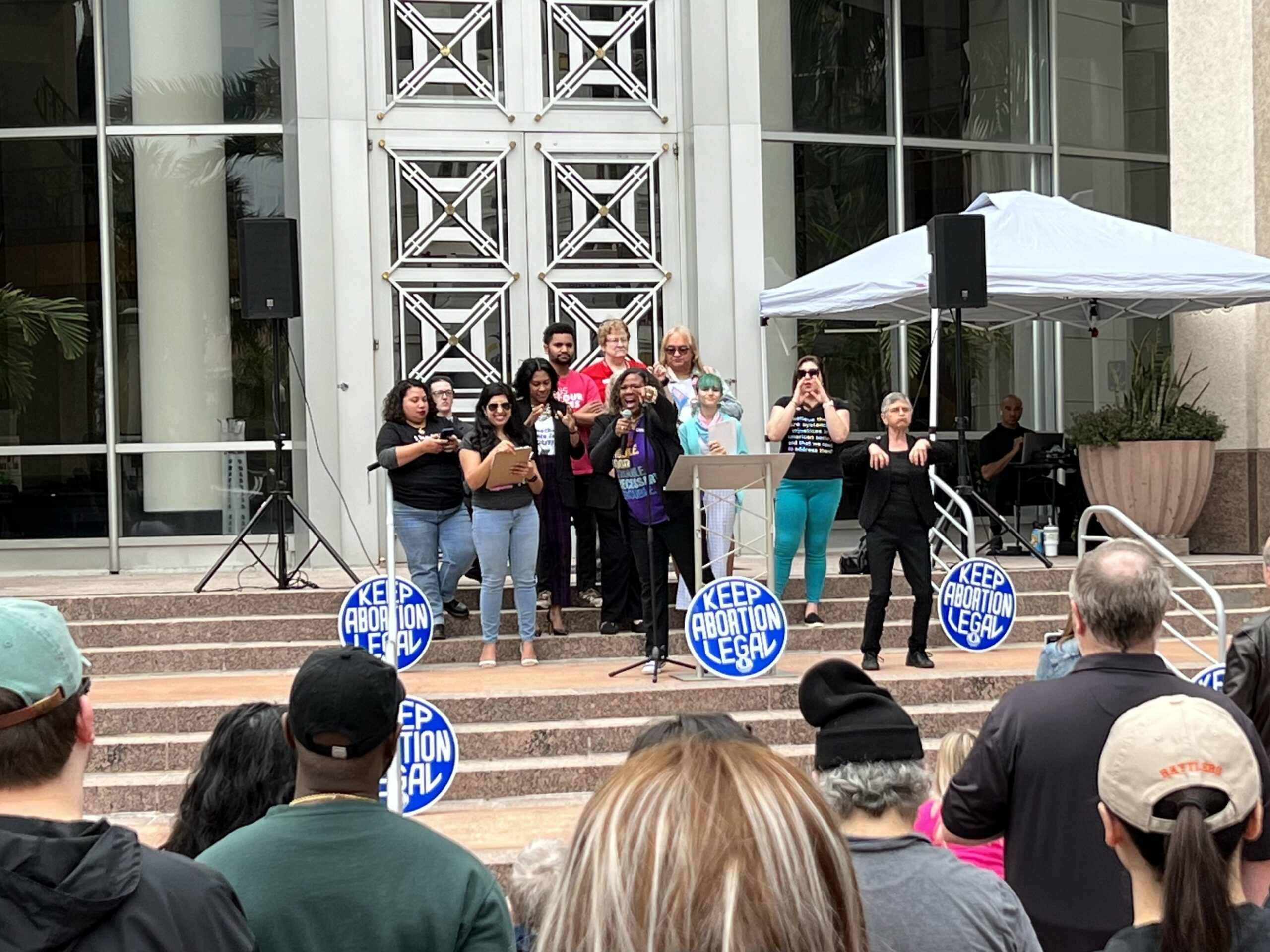 "Wife fatally shot terminally ill husband in Florida hospital, police say" via Eduardo Medina of The New York Times — Jerry Gilland, a 77-year-old terminally ill man, made a pact with his wife about three weeks ago, the authorities said: If his failing health did not improve, he wanted his 76-year-old wife, Ellen Gilland, to kill him. His health continued to decline, and so shortly before 11:30 a.m. on Saturday, Gilland brought a gun inside AdventHealth Hospital in Daytona Beach, went to Gilland's room on the 11th floor and fatally shot him in the head, the police said. She had planned to fatally shoot herself, too, but in the end, "she couldn't go through with it," said Chief Jakari E. Young of the Daytona Beach Police Department.
"Ghosted: Double life of UCF professor unravels" via Gabrielle Russon of Florida Politics — Pamela Douglas led a double life for nearly six years. The UCF assistant professor secretly held a second full-time career at UCLA on the opposite coast while she worked in Orlando, according to a school report released to Florida Politics this month in a public records request. Her career finally unraveled in 2022. UCF got an anonymous complaint about Douglas in November 2021 and launched an investigation that found she broke multiple rules and had a history of missing class, meetings, and other obligations in Orlando.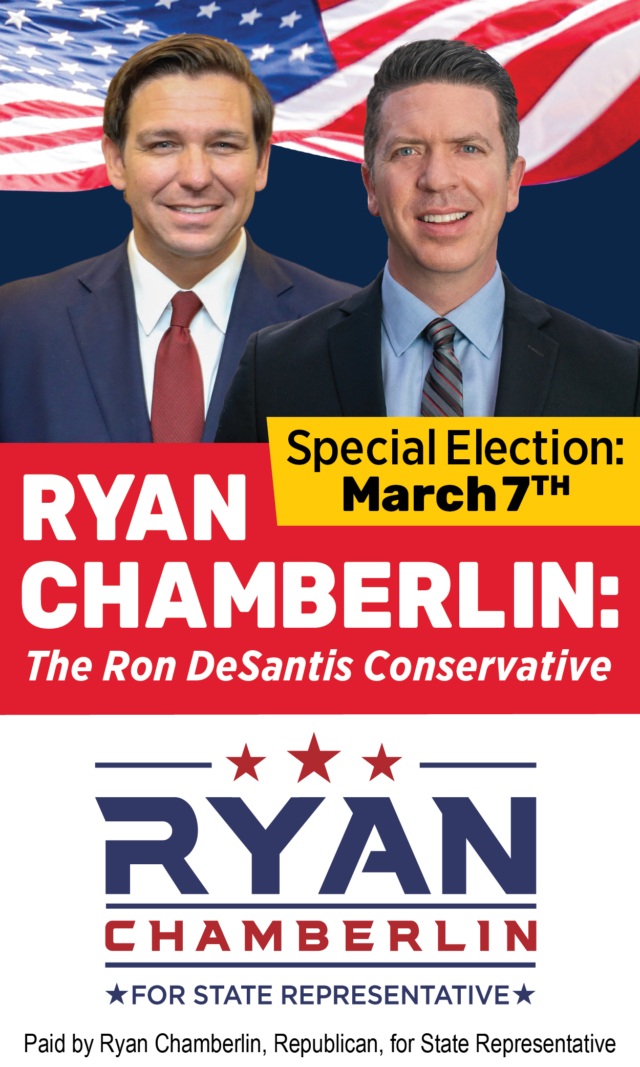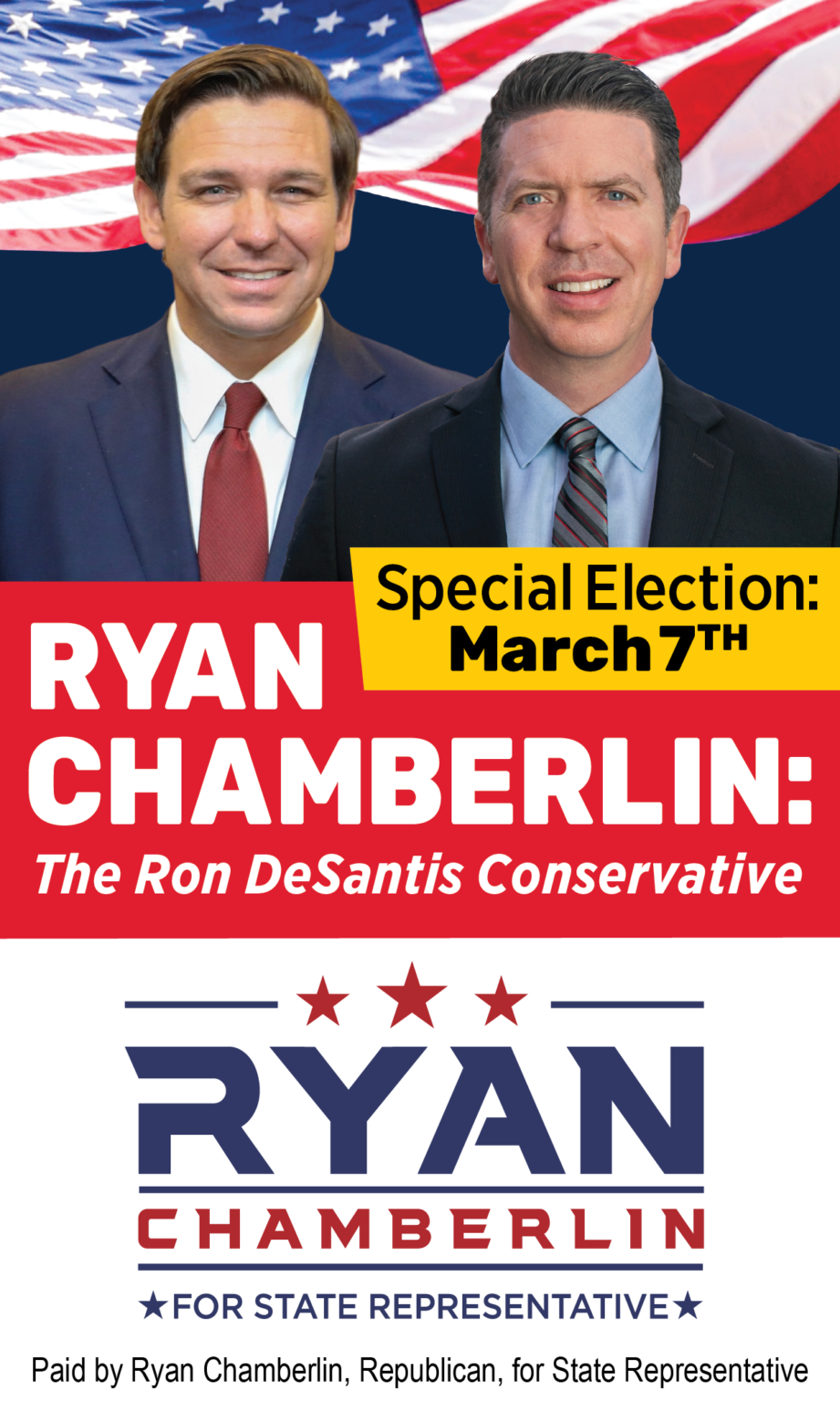 — LOCAL: TB —
"Tampa Bay transit agency ends its run" via C.T. Bowen of the Tampa Bay Times — The region's transit planning agency officially hung out the "going out of business" sign Friday. The Tampa Bay Area Regional Transit Authority governing board voted unanimously Friday to disband the agency, though final authority to do so rests with the state Legislature. State Rep. Jeff Holcomb, a former member of the authority's board, and Sen. Nick DiCeglie, have already introduced bills in Tallahassee to do just that. Holcomb said his tenure on the authority included struggles to gain a quorum for monthly meetings, and hearing "unrealistic transportation options, like unmanned multi-passenger helicopters.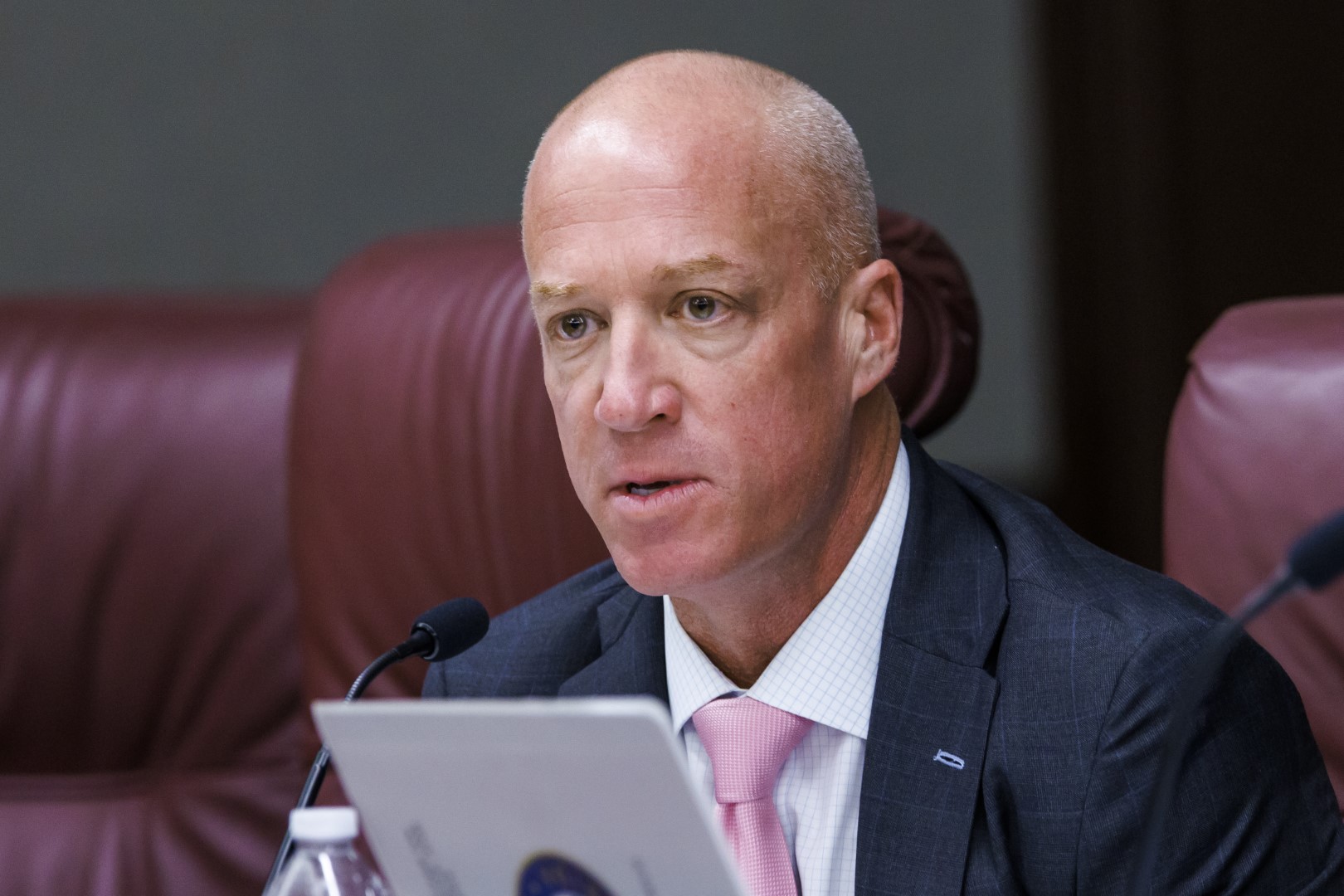 "Federal judge: Former Lakeland resident may represent himself in trial on Jan. 6 charges" via The Lakeland Ledger — A federal judge has granted the request of a former Lakeland resident to represent himself in his trial on charges related to the U.S. Capitol attack. Judge Carl Nichols of the U.S. District Court for the District of Columbia approved the motion from Joseph Hutchinson III, a former Lakeland resident now living in Georgia. The order says that an assistant public defender will serve as standby counsel.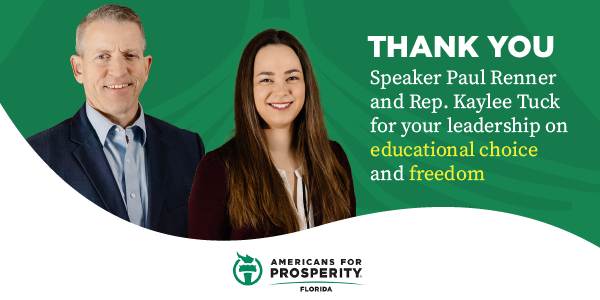 — LOCAL: SW. FL —
"GOP divisions highlighted in raucous Sarasota event featuring far right from across Florida" via Zac Anderson of the Sarasota Herald-Tribune — The hard right "America First" faction of the GOP has been ascendant in Florida, challenging for party leadership posts and putting pressure on Republican lawmakers. Key figures in this coalition of right-wing activists and GOP leaders descended on Sarasota Friday to force a no-confidence vote on Republican National Committee Chair Ronna McDaniel, who is running for re-election. The vote attracted about 150 Republican activists who held a boisterous rally outside the meeting to put pressure on state GOP leaders to oppose McDaniel.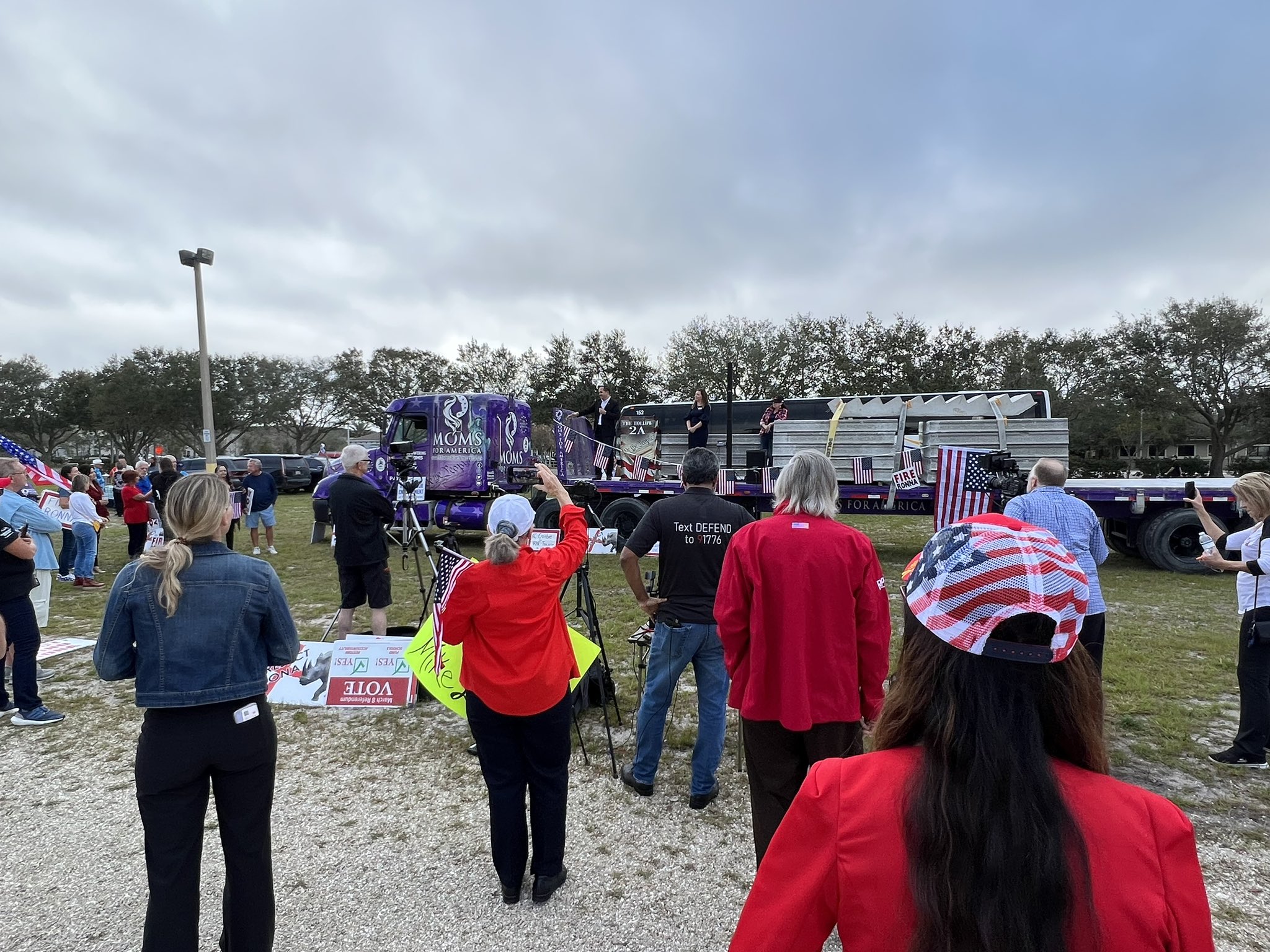 "Marco Island bridge reopens after FDOT officials complete review; replacement to cost $3.5M" via Tomas Rodriguez of the Naples Daily News — A day after one of Marco Island's bridges closed to traffic "immediately" following concerns of a potential collapse, state officials say they completed their review. Police announced shortly after 5 p.m. Friday the bridge was open to traffic and pedestrians. "The recent closure of the West Winterberry Bridge, officially known as the Smokehouse Creek Bridge, on Marco Island was due in part to a standard inspection by the Florida Department of Transportation," Janella Newsome, spokesperson for the Florida Department of Transportation, said. Newsome said engineers noticed changes from a prior inspection and recommended the city-owned bridge close pending review.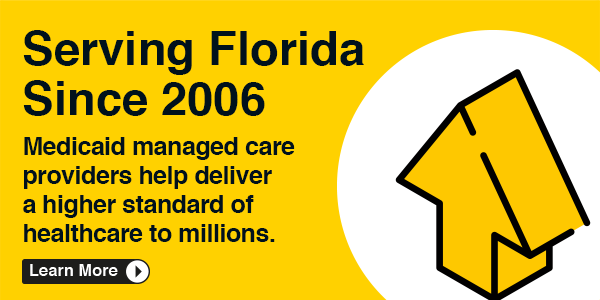 — LOCAL: N. FL —
"John Dailey picks up ideas to address Tallahassee's housing and homeless problems during a trip to D.C." via Lynn Hatter of WFSU — Tallahassee Mayor Dailey joined up with colleagues from across the country recently at the U.S. Conference of Mayor's winter meeting. It was in Washington D.C. One of his big takeaways? Other cities are experiencing many of the same issues as Tallahassee — like housing, and homelessness. "[Those] are top priority in many different communities. [Along with] economic development [and] how we are trying to work hard to keep our communities safe and our neighborhoods safer. And how we move our communities forward. A lot of the issues we talked about at the city retreat and at our City Commission meeting, I'm having the exact same conversations, just with Mayors across the country."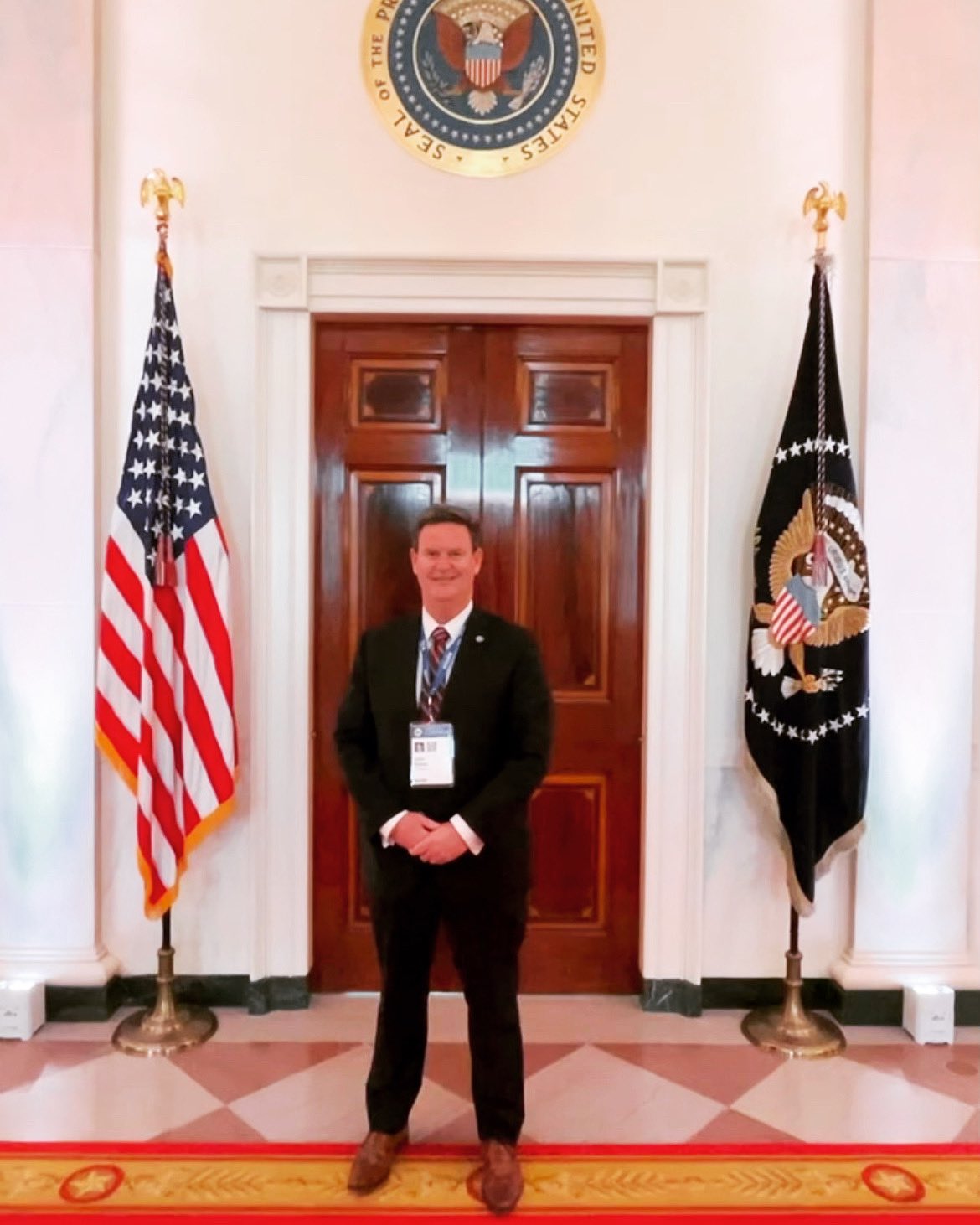 "State Attorney Melissa Nelson investigated JEA sale but local GOP wants statewide grand jury" via David Bauerlein of The Florida Times-Union — State Attorney Nelson opened an investigation of the attempted sale of JEA in 2019 and later turned over her office's findings to the federal government for it to continue the criminal probe, but the Duval County Republican Party Executive Committee says a statewide grand jury still is needed to investigate whether anyone violated state law during the sales process. Aaron Zahn, who was CEO of JEA when the utility sought offers for a potential sale, and Ryan Wannamaker, who was the chief financial officer of JEA at that time, were indicted by a federal grand jury in 2022. They face trial later this year on charges stemming from an incentive plan that would have made huge payouts to top-ranking JEA executives if a sale had gone through.
"Reaction to hate can't be superficial and fleeting, like a projection on a wall" via Mark Woods of The Florida Times-Union — The cycle has become familiar. Images of a hateful public display in Jacksonville appear on social media and quickly spread, leading to calls for politicians to make statements of condemnation. Some do, some don't. Media do stories. And then we all move on until the next incident. Lather, rinse, repeat. It's a bit like the images projected on a building: superficial and fleeting. The latest example came over MLK Day weekend, which may not have been a coincidence. On the same day the Jaguars came back from a 27-0 deficit in a playoff game, images began appearing on social media of the side of the CSX building, about 2 miles away from the stadium. They showed a large swastika intertwined with a cross.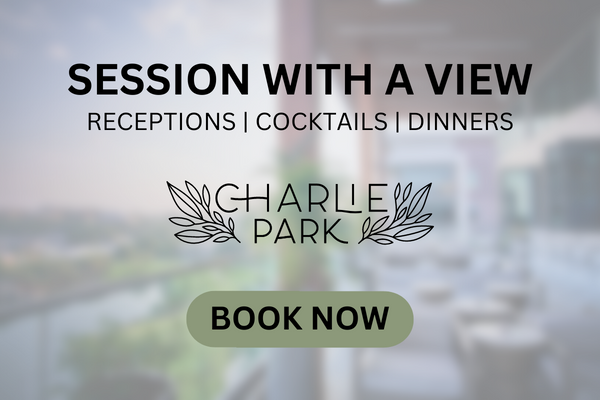 — TOP OPINION —
"George Santos was inevitable" via David French of The Dispatch — Understanding religious motivations and religious culture is far from the only reason to do deep dives into faith and people of faith. As I've argued at length, for years, religious arguments often connect with human nature in a deep and profound way. Through faith we can often understand the world (and ourselves) better than we can through a purely secular analysis.
And that brings me to the power of leadership, the Southern Baptist Convention of 1998, and to Santos — the almost purely fraudulent man who represents the culmination of the post-truth, post-character right.
A proposition that's uncontested everywhere but politics — leaders comprehensively influence the course and culture of institutions they control. They're not the only influence, of course, but their influence is often decisive. I've experienced this reality in every institution I've belonged to in my life.
In one of the great, sad ironies of life, conservative Christians inadvertently set about demonstrating the truth of their own moral and spiritual critique through their own behavior. During the age of Trump, the GOP's white Evangelical base won the Olympic gold medal for "tolerance of serious wrong by leaders." It elevated to the pinnacle of American politics one of the most thoroughly corrupt and cruel people ever to occupy the Oval Office and applauded itself for its victory.
We've been living with the consequences ever since.
— OPINIONS —
"DeSantis appointees could transform New College for the better" via Michael Poliakoff and Steven McGuire of the Tallahassee Democrat — DeSantis has taken a bold step to make Florida's public liberal arts college, the New College of Florida, an effective, academically rigorous institution. This month, he appointed six new members to the board of New College. They include, among others, Mark Bauerlein, Professor Emeritus of English at Emory University, Charles R. Kesler, Dengler-Dykema Distinguished Professor of Government at Claremont McKenna College, Christopher Rufo, a senior fellow at the Manhattan Institute, and Matthew Spalding, Kirby Professor in Constitutional Government at Hillsdale College.
"Two Miami-Dade municipal Mayors in hot water, accused of deceptive ways. Voters should take note" via the Miami Herald editorial board — Two Miami-Dade city Mayors are in hot water, and their offenses may not necessarily be crimes but are disrespectful to their constituents. Both have gone rogue by keeping secrets from the residents they serve. Voters in North Miami Beach and Surfside should take note. First up is Surfside Mayor Shlomo Danzinger, who is said to have not told the city or the families of the victims of the Champlain Tower South collapse that he traveled to Dubai late last year to meet with the developer hoping to bring luxury condos to the site. Once confirmed by the Miami Herald, the overseas meeting was news to many.
"Jeremy Matlow can't effectively be Democratic Party Chair and Tallahassee Commissioner" via Jon Ausman of the Tallahassee Democrat — The Tallahassee Utilities Department needs to check the water provided to the elected officials in City Hall. There may be something in the water that causes delusions of grandeur. There are 282 cities in Florida. Tallahassee is the only city over the last 20 years where three different Commissioners have sought out the position of chair of the Florida Democratic Party (FDP). Matlow is running for the post. Being the Chair of a major political party of the third largest state in the union is a full-time job. One cannot be a part-time Chair while serving as a City Commissioner.
"Rent: $1,803/month. Salary: $1,996/month. Living in Orlando often doesn't add up" via Scott Maxwell — It's sometimes hard to capture the severity of Central Florida's housing crisis. So today we're going to talk numbers. The average rent in Orange County has gone up 70% over the past 10 years. It's now $1,803 a month. The most recently reported median wage for food-prep and service workers was $1,996 a month. You can see that math doesn't work out … assuming that worker still wants to eat, wear clothes and occasionally put gas in their car anyway. Even if that worker held down two jobs at 80 hours a week, doubled their income through tips or was married to another worker making the same wage, the average Orlando rental would still consume 45% of their pre-tax income — way more than the 30% often recommended to make ends meet.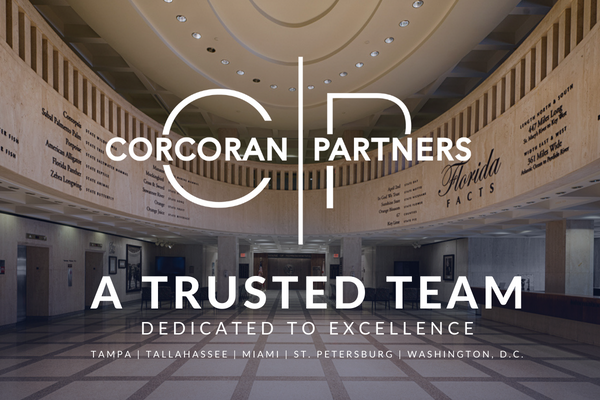 — INSTAGRAM OF THE DAY —
— ALOE —
"How to see green comet passing Earth for first time in 50,000 years" via Matthew Cappucci of The Washington Post — Fifty-thousand years ago, the Sahara Desert was wet and fertile. The Stone Age in Africa was just beginning, and the world's first sewing needle was invented. It was also the most recent time that Comet C/2022 E3 (ZTF) swung past Earth. The long-forgotten comet has recently returned to Earth's night skies, appearing as a faint eraser-smudge that some have even spotted with the naked eye in the darkest areas. Catching a glimpse of it won't be easy but considering it's your last (and first) shot, it may be worth a try. Experts point to Feb. 1 or 2, which is when the comet will make its closest pass to Earth.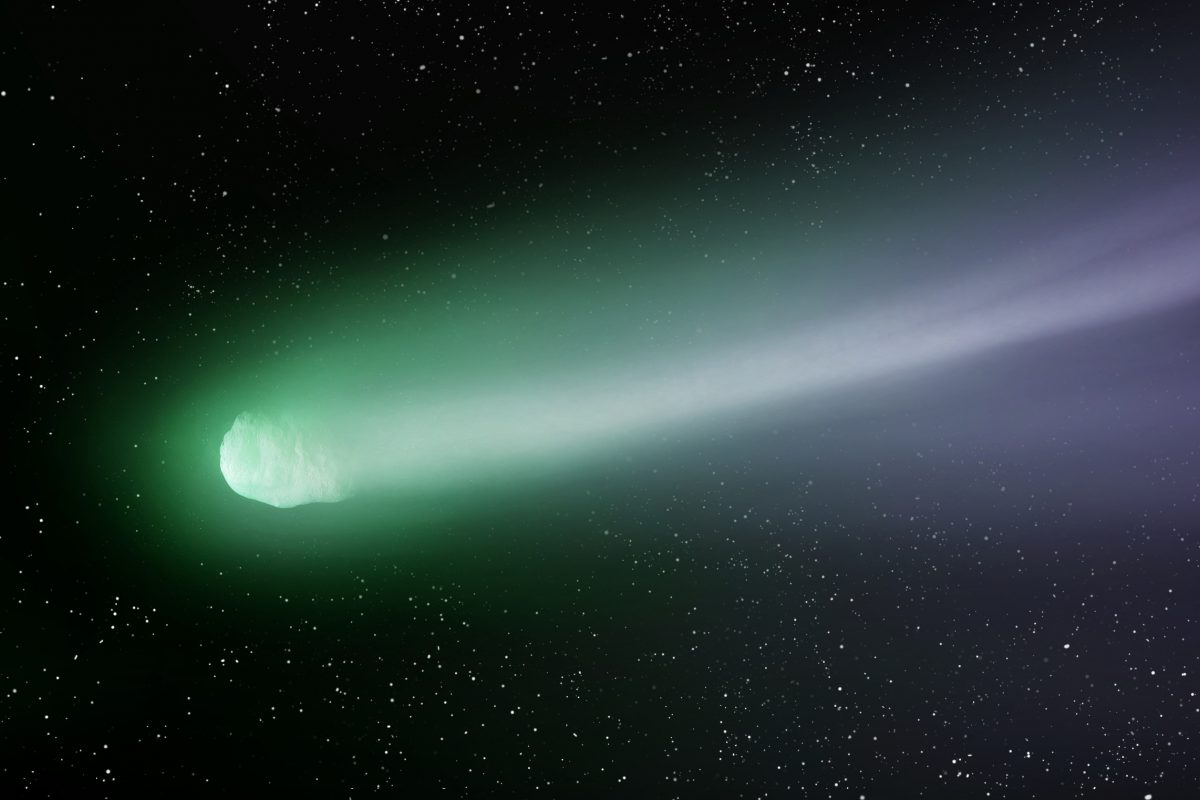 "Twinkle, twinkle fading stars: Hiding in our brighter skies" via Christina Larson of The Associated Press — Every year, the night sky grows brighter, and the stars look dimmer. A new study that analyzes data from more than 50,000 amateur stargazers finds that artificial lighting is making the night sky about 10% brighter each year. That's a much faster rate of change than scientists had previously estimated looking at satellite data. The research, which includes data from 2011 to 2022, is published Thursday in the journal Science. "We are losing, year by year, the possibility to see the stars," said Fabio Falchi, a physicist at the University of Santiago de Compostela, who was not involved in the study. "If you can still see the dimmest stars, you are in a very dark place. But if you see only the brightest ones, you are in a very light-polluted place," he said.
— HAPPY BIRTHDAY —
Belated best wishes to Greg Black, Jon Costello, Marva Johnson, Jen Lux, Georgia McKeown and Jeff Sharkey, Best wishes to our friend Janee Murphy. Also celebrating today are former Sen. Andy Gardiner, Casey Erin Grigsby, former Tampa Tribune columnist Tom Jackson, Nick Matthews, Jacob Perry, and Tampa City Council member Luis Viera.
___
Sunburn is authored and assembled by Peter Schorsch, Phil Ammann, Daniel Dean, Ryan Nicol, Jacob Ogles, and Drew Wilson.
Post Views: 0

Credit: Source link