This article contains discussion surrounding the real-life crimes of Jeffrey Dahmer, including pedophilia and murder.
Warning: Contains SPOILERS for Dahmer – Monster: The Jeffrey Dahmer StoryDahmer – Monster: The Jeffrey Dahmer Story, the controversial series from Netflix, has been met with both critical acclaim and derision from the public, sparking an important discourse around taste. The balance between taste and historical accuracy has been a common area of contention in true crime entertainment since its inception, pondering the danger of romanticizing serial killers, the preponderance of wider social issues, and the most appropriate way to depict victims. Each of these debates persists in the genre and with each high-profile dramatization or documentary released, no real solution is seemingly proffered.
Dahmer – Monster: The Jeffrey Dahmer Story is Ryan Murphy's latest foray into true crime, depicting the harrowing crimes of Jeffrey Dahmer, primarily the murder of 17 young men and boys. Dahmer, who would eventually cannibalize his victims, is played by long-term Murphy collaborator, Evan Peters. Covering nearly every facet of Jeffrey Dahmer's life, the series is the fourth depiction of Dahmer in recent history.
RELATED: Will Evan Peters Return For American Horror Story Season 11?
Both the proliferation of Dahmer-focused content and the depiction of his crimes have made the debate around Netflix's series especially heated. Although Murphy himself has claimed that his objective is to center the victims in the narrative, bringing the murders back into the public consciousness has caused a great deal of anguish for those affected. Underpinning all this is the perilous high wire of needing to be both accurate in order to give the most truthful account of the shocking story and tasteful in the way in which the dark subject matter is handled. It's the challenge of getting this balance right, and sometimes falling short, that has made Netflix's Dahmer – Monster: The Jeffrey Dahmer Story become the focal point in an age-old debate around the efficacy of all true-crime series and content.
Why Netflix's Jeffrey Dahmer Show Is Being Called Controversial
Following the string of previous successful Jeffrey Dahmer movies and series, many have wondered what the benefit to society is for another look at the Milwaukee Cannibal. Often the justification for true crime entertainment that could be seen as exploitative, is that it informs the public, raises awareness, and pays tribute to the victims. While another series cannot offer any further insight for the benefit of wider society, Murphy's Dahmer Netflix series attempts to reorient the focus upon the victims. Despite this, family representatives have stated that they were given no warning or consultation (via Vox). Even Whoopi Goldberg expressed his distaste for the series on an episode of The View, citing the victims' families being forced to relive their trauma, specifically referencing how relatively recent the crimes still are. It's this failure, coupled with the return of the shocking crimes themselves to the limelight, that makes Dahmer so controversial.
Why True Crime Shows Often Romanticize Serial Killers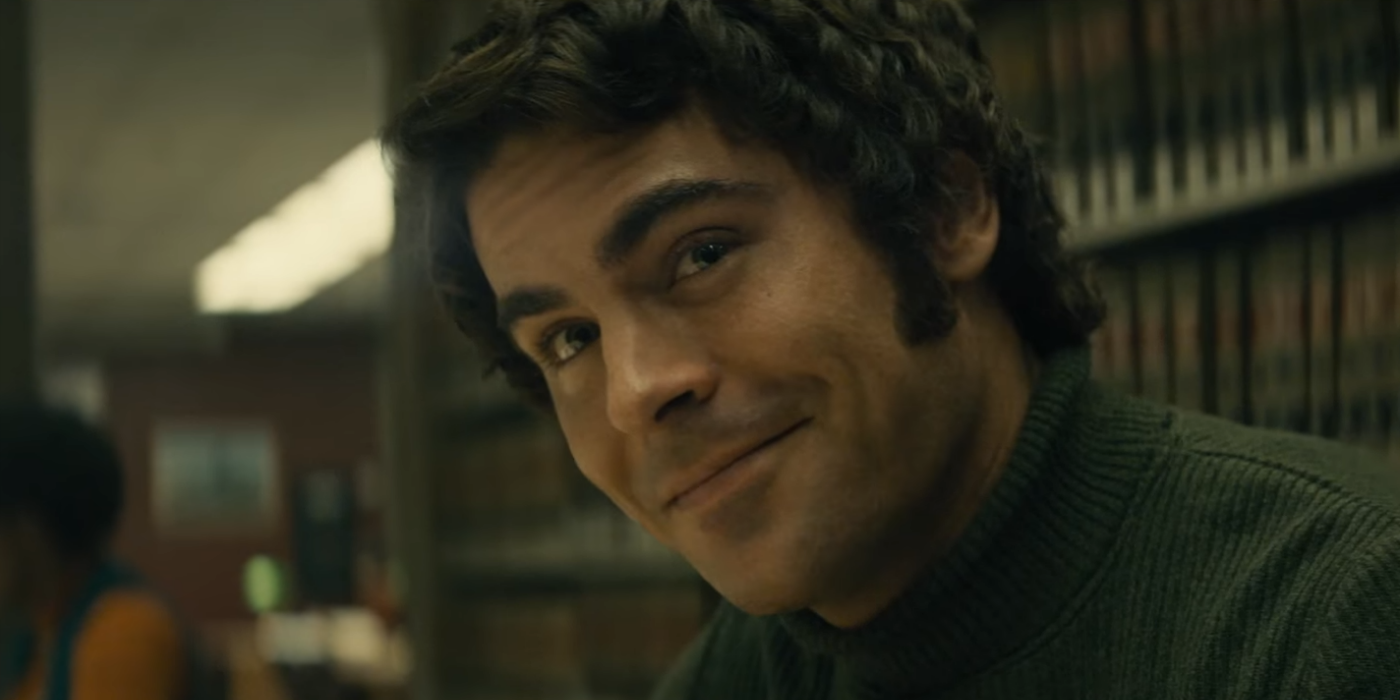 A common criticism of true crime adaptations is that they romanticize or sympathize with real-life killers. An accurate portrayal of a murderer's life will inevitably contain conflicting emotional resonances. While the horrific crimes that these people commit certainly warrant them no sympathy at all, their lives up until that moment are often lamentable. This creates an awkward dichotomy between condemnation and empathy. In the case of Dahmer – Monster: The Jeffrey Dahmer Story, Dahmer's childhood is depicted somewhat accurately, sad but not fraught with enough abuse or tragedy to justify his later actions, leading to some claiming the show humanized him too much. This represents a common issue in true crime: people expect killers of such cruelty to have been borne from evil, and when they are not, dramatizations can easily be perceived as humanizing them – particularly when a childhood such as Dahmer's is more sad than mythic. There is seemingly a tension between those who expect a mythological backstory and those who resist the mythologizing of evil. Both portraying someone as a "monster" and simultaneously not mythologizing them as something beyond human is a challenge for any true crime project.
One method, as seen in Zac Efron's Extremely Wicked, Shockingly Evil and Vile, is to tell the story primarily from another's perspective, in this case, Ted Bundy's former girlfriend, Elizabeth Kendall (author of the groundbreaking true crime memoir, The Phantom Prince: My Life with Ted Bundy, upon which the film was based). While this steered the focus of the film away from Bundy's crimes, many felt the series omitted the depravity and monstrosity of his murders, leading many to suggest Bundy was being both romanticized and mythologized. The film leaned into the killer's charisma and intelligence (more so than other Ted Bundy dramatizations) purely because it was being told from the perspective of somebody who was initially charmed by these. These were of course important traits in Ted Bundy's real case, and are arguably the reason he eluded justice for so long. To overlook these (very human) traits would be a failure of the filmmakers in accurately portraying the case. While to intentionally disregard them to not risk humanizing him, only perpetuates the idea that he was "inhuman."
RELATED: The Staircase's Success Sets Up Another Perfect True Crime Adaptation
Of course, these factors are then greatly compounded by casting physically attractive actors in these roles. Zac Efron is a global sex symbol, so when he is cast in the role of Ted Bundy, there will undoubtedly be those attracted to him in this role – particularly considering the choice to include nude/sex scenes. Ted Bundy was also portrayed by the heartthrob Chad Michael Murray in 2021's American Bogeyman. There is a similar phenomenon with Jeffrey Dahmer who has been played previously by Jeremy Renner, and now Evan Peters – who also played real-life murderers in his various American Horror Story roles. If the line between accuracy and romanticizing killers is difficult enough to tread considering history alone, the inclusion of good-looking performers only complicates the matter further, regardless of how well they might embody the role.
True Crime Shows Tend To Include Larger Social Issues (But Is It Effective?)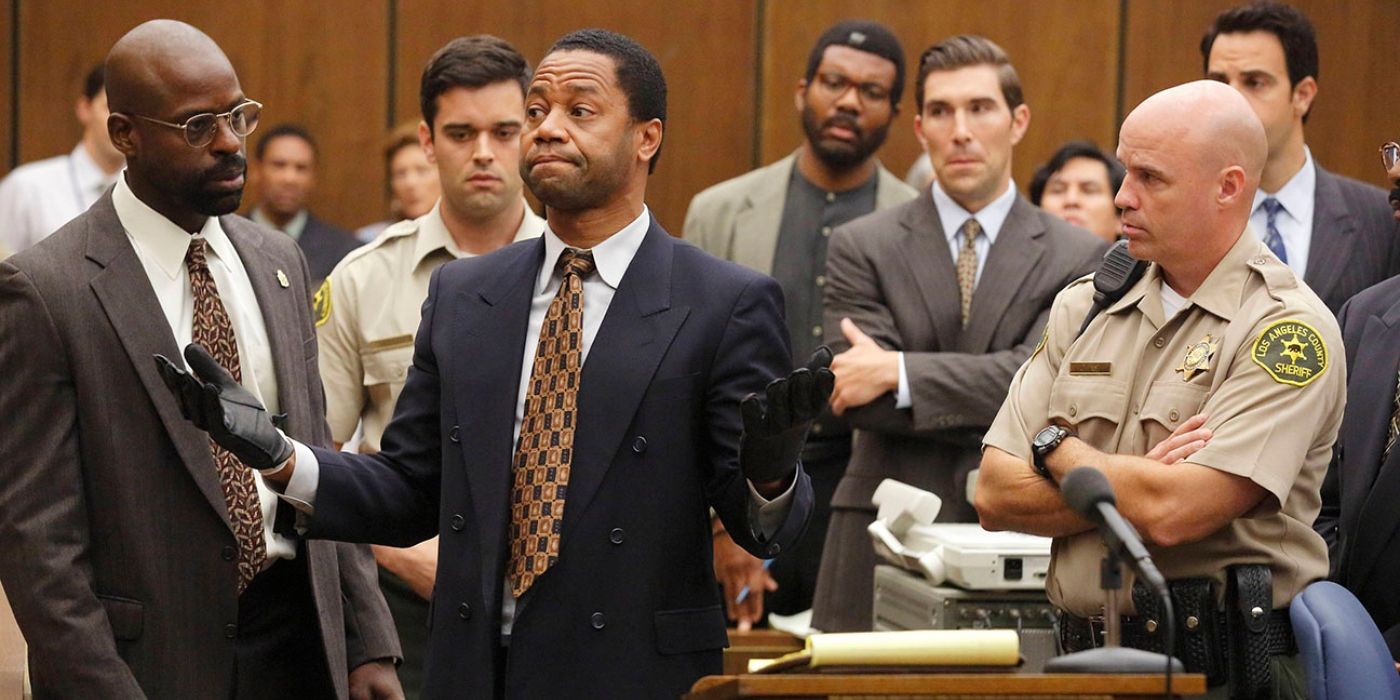 Often highly publicized crimes are inextricably linked to contemporary social issues. Many serial killers target marginalized groups because they are often perceived as less important in society and therefore less important to investigate (often referred to as the "less dead"). Whether by accident or design, there are many, many cases of marginalized communities being murdered, and subsequently disregarded by law enforcement. Alternatively, some crimes highlight the discrimination in society faced by marginalized groups – another example of the true-crime duality: minorities are either ignored or brought to the forefront of a contemporary issue. The O. J. Simpson trial, as seen in the television adaptation American Crime Story, highlighted and exacerbated the institutionalized racism in law enforcement and the racial tensions in America during the 1990s. Meanwhile, Jeffrey Dahmer's victims were not properly investigated because missing LQBTQ+ African-Americans was an intersection that bore the brunt of bigotry at the time.
Arguably the most heart-wrenching scene in both Dahmer – Monster: The Jeffrey Dahmer Story and the real-life case, is when the 14-year-old Konerak Sinthasomphone escapes Dahmer, before being returned by police officers who were clearly uncomfortable due to their homophobia. This is a markedly important moment in this case and for LGBTQ+ history in America. It is important to note the homophobia and bigotry inherent in 1990s society and is a moment that must not be forgotten by law enforcement or the LGBTQ+ community. Presumably, this is why Netflix opted to tag Dahmer – Monster: The Jeffrey Dahmer Story as part of its LGBTQ+ viewing, before removing this following a severe social media backlash, as the association with Dahmer and his sexuality was perceived as a false equivalence.
Similarly, the O. J. Simpson trial was a pivotal moment for African-American culture but is by no means representative of it. The effectiveness of this particular balancing act is seemingly to acknowledge the issues and failings of society, but not to assign ownership to a community. In notorious cases like Jeffrey Dahmer, the killer is a member of a minority, the suggestion that they also might be victims of society is complicated further and also aggravates the monstrous/humanizing dichotomy.
Related: IT True Story: Real-Life Crimes That Inspired Pennywise
How Honoring the Victims Becomes A Problem In True Crime Shows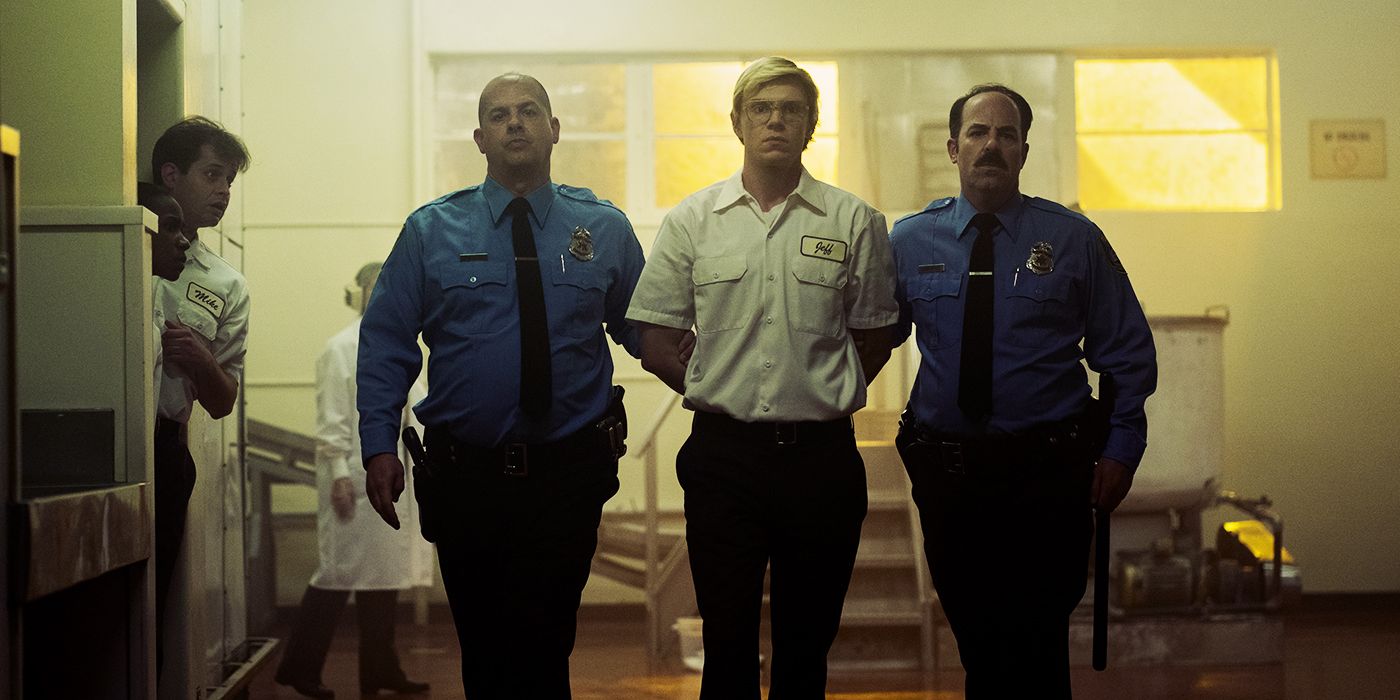 Another fine line that must be walked in true crime is ensuring the victims are portrayed sympathetically and with respect, while still depicting the true ghastliness of the crimes. The portrayal must be both accurate, while not being exploitative or gratuitous. Again this seems like another dichotomy in which there is no clear answer. Glossing over the full extent of crimes would surely be a disservice to those who have died, but lingering on them for too long takes advantage of the tragedies in the name of entertainment. Ryan Murphy balanced this in Dahmer – Monster: The Jeffrey Dahmer Story by glimpsing the truly horrific nature of Dahmer's murders, confirming the details later on, and in the interim, devoting episodes to a victim's point of view. This allowed a truly human story to be depicted, giving the victims a comparable percentage of screen time, during which audiences can create an attachment and therefore feel a greater sense of loss and sorrow over individuals, rather than as a collection of names forming a statistic.
However, this method does mean only a select few victims can be given the time and attention that each deserves. The decision to focus on Tony Hughes for a whole episode (Episode 6, "Silenced"), for example, allowed for the heartbreak and humanity to be reinstated in the victim's story – often overlooked in favor of depicting the killer – which itself was further magnified by Hughes' deafness. This restoration of victims' humanity was effective in the context of the series and in displaying the true tragedy behind the crimes.
There are seemingly no solutions to the elliptical debates which encircle true crime, both dramas, and documentaries. With such triggering topics understandably tied to such strong emotions, it is hardly a surprise that a fix-all solution has yet to be uncovered, particularly now the genre has garnered a recent surge of popularity and even crept into the mainstream. As this transition occurs, true crime falls under greater scrutiny by people less familiar with the genre and the crimes depicted, burdening future adaptations with an even greater necessity to balance "good taste" with historical accuracy. This is aptly demonstrated by the debate around Dahmer – Monster: The Jeffrey Dahmer Story.
Dahmer – Monster: The Jeffrey Dahmer Story is now available on Netflix
NEXT: Why Staircase Subject Michael Peterson Is Furious Over HBO's Series
Credit: Source link