Thanksgiving marks the beginning of the holiday season, and there's no place that celebrates the season quite like the Christmas City.
This year, Bethlehem is going all out, with celebrations on both the city's south side and on Main Street in downtown.
Bethlehem theater troupe Touchstone Theatre will help get the holidays started with a sneak preview of its "Christmas City Follies" this weekend, when students in Touchstone's MFA program present a "A Christmasy Christmas in the Christmas City."
The in-person, 15-minute "mini-follies" will be presented Saturday at 11 a.m. at Historic Bethlehem Museum and Sites' 1750 Smithy; 12:30 and 2 p.m. in Sun Inn Courtyard's Wintergarten, and 4 p.m. at the lighting of SouthSide Arts District's Christmas tree on New Street.
Touchstone and Moravian graduate students will bring the spirit of the season with music, skits about wrestling and dreidels, and more. Touchstone's MFA in Performance Creation is a program in partnership with Moravian University.
The Christmas City village features holiday-themed wooden huts filled with unique holiday gifts along Main Street in historic downtown Bethlehem Thursdays through Sundays through Dec. 26. This weekend, the village will be open from 11 a.m. to 8 p.m. on Friday and Saturday and from 11 a.m. to 5 p.m. on Sunday.
In addition, guests will find Christmas cottages and additional festive activities at the Colonial Industrial Quarter.
Children of all ages may visit Santa at "Santa's Haus" outside 77 W. Broad St. (near the corner of Broad & Guetter), take their own photo, and drop off their letters to him in his giant mailbox. Hours are 1 to 5 p.m. on Saturday, as well as on Dec. 4, 11, and 18.
Voting in the downtown Bethlehem window decorating competition will start Saturday. Visit your favorite window and scan the QR code to vote.
The winning window will be announced Dec. 18 on the Heart of Bethlehem Facebook page.
Christmas Tree Trail in south Bethlehem
The SouthSide Arts District will start the holiday season in south Bethlehem at 4 p.m. on Saturday. The Christmas Tree Trail will feature more than 20 decorated Christmas trees. Guests can select their favorite tree on the district's website for a chance to win a $100 gift card to the merchant winner of the Christmas Tree Trail. The district will announce the winner on its Facebook page on Dec. 18.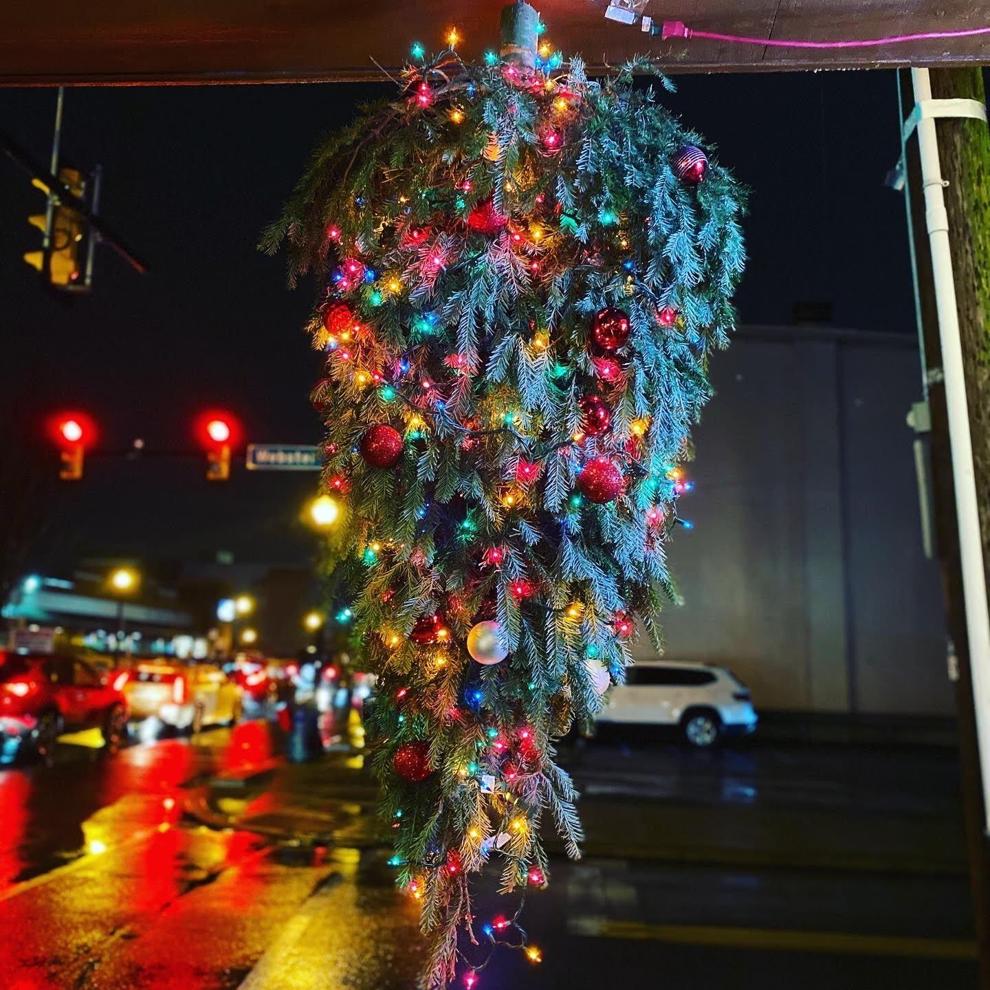 Last year's trail included an upside-down tree at The Flying V Poutinerie (201 E. Third St.), a tree of bourbon barrels at Social Still (530 E. Third St.) and an industrial metal tree with a custom Bethlehem Steel topper at the National Museum of Industrial History (602 E. Second St.).
"This trail was something we started last year during the pandemic," said Missy Hartney, a district volunteer. "We wanted to offer a safe, festive and above all free activity for families in the Lehigh Valley. It was so successful and fun, we decided to make it a new Christmas tradition in south Bethlehem."
Patrons can grab a copy of the map at the official trail lighting and celebration at 4 p.m., followed by the tree lighting and a performance of holiday classics from the Swing Time Dolls from 4:30 to 5:30 p.m.
Roasted Bethlehem will offer complimentary hot chocolate. There will be live music by Leah Fuls from 5:30 to 7:30 p.m. at Dinky's Ice Cream Parlor; Tea for Two from 6 to 8 p.m. at Lara Bly Designs, and Doug Kaetz from 6 to 8 p.m. at Five Maidens Cider House.
The celebration will start at 324 S. New St. and the Greenway.
Participating Christmas Tree Locations are Seven Sirens, 327 Broadway; A List Salon, 128 W. Fourth St.; Roasted, 22 W. Fourth St.; 4. Eskandalo!, 12 W. Fourth St.; Molly's Irish Grille & Sports Pub, 4 E. Fourth St.; Rise Above Hair Studio, 333 S. New St.; Fox Optical, 26 E. Third St.; Color Me Mine, 25 E. Third St.; Apotheca Boutique & Salon, 101 E. Third St.; F&A Grog House, 117 E. Third St.; Lara Bly Designs 202 E. Third St.; The Flying V, 201 E. Third St.; The Colony Meadery, 211 E. Third St.; Dinky's Ice Cream Parlor & Grill, 12 E. Third St.; The Taste Smokers, 318 E. Third St.; Cutter's Bike Shop, 418 E. Third St.; El Jefe's Taqueria, 506 E. Third St.; Social Still, 530 E. Third St.; ZIME at Northampton Community College, 511 E. Third St.; National Museum of Industrial History, 602 E. Second St.; Five Maidens Cider Company, 327 Polk St.; Eva's Bargain Boutique, 412 E. Fourth St.; Touchstone Theatre, 321 E. Fourth St.; and Godfrey Daniels, 7 E. Fourth St.
A musical 'Christmas Carol' at DeSales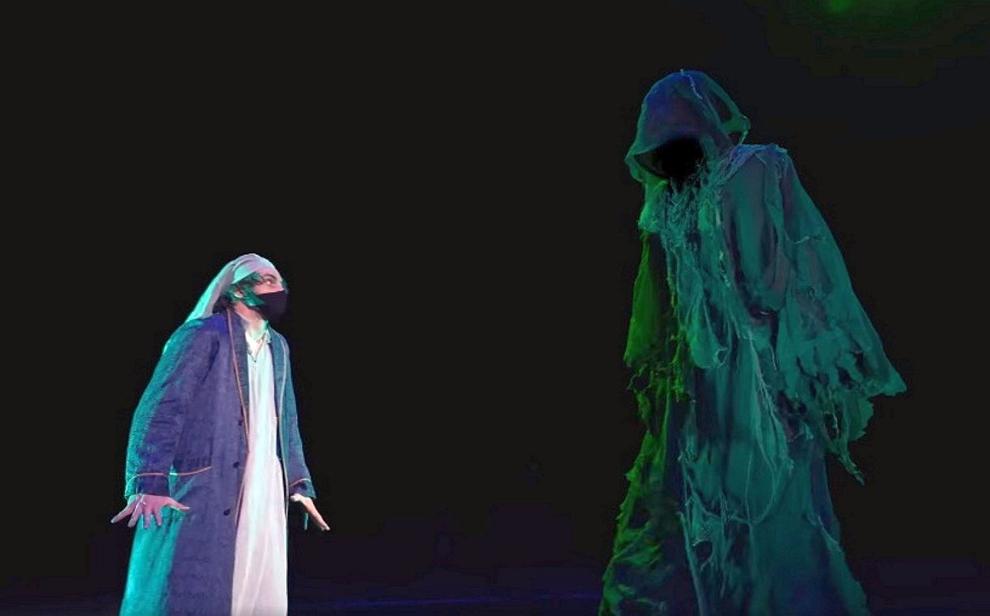 Act 1 DeSales University Theatre will present a new adaptation of "A Christmas Carol" by James Walker that features original music by director Dennis Razze.
The production will run Dec. 1 to 12 on the main stage of the Labuda Center for the Performing Arts in Upper Saucon Township, Lehigh County.
"This production is a very theatrical one that often has actors setting up the scenes of the story using Dickens' own words," said Razze, associate professor and artistic director of Act 1. "The cast has 32 actors and most of them play a number of characters in the story."
Razze said he had a great time creating the music for the show, which is based around Victorian carols, especially "God Rest Ye Merry Gentlemen."
He added that the production also will be stand-out technically.
"There is a lot of ghostly spectacle and a Victorian London vibe in the production that is created through the use of projected images, fantastic lighting effects, lots of foggy streets lit by gaslights, spooky graveyards, and even snow," he said.
Recreating the Victorian era setting and costumes are Will Neuert, associate professor and head of design, and Amy Best, costume designer and chair of the theater department.
Performances will take place at 8 p.m. on Dec. 1-4, 8-10; at 2 p.m. on Dec. 5 and 12; at 9:45 a.m. on Dec. 6; and at 2 and 8 p.m. on Dec. 11.
There will be two talk-back performances with the cast Dec. 5 and 6.
The Dec. 11 performance also will feature audio description for patrons who are blind or visually impaired and open captioning for patrons who are deaf or hard of hearing. Tickets are half price for patrons using these services. Call Kyle Schumaker, the box office manager, at 610-282-3654, ext. 1 for information.
Tickets cost $33 for adults and $31 for students and seniors Monday through Thursday; and $34 for adults and $32 for students and seniors Friday to Sunday.
Audiences are required to be masked while in the theater.
A performance will be streamed on Dec. 11. The streaming ticket costs $12,
West Reading Small Business Saturday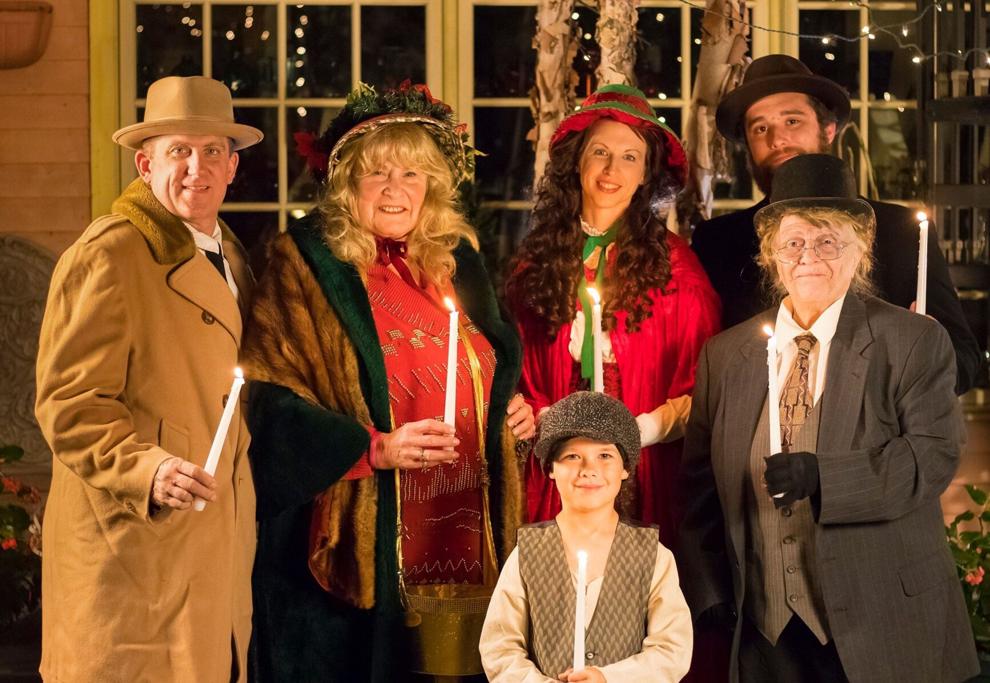 Penn Avenue in West Reading will come alive for the holidays, starting with Small Business Saturday on Nov. 27. The West Reading Community Revitalization Foundation staff and volunteers will be set up at Sixth and Penn avenues. WRCRF will be handing out "passports" and promotions for West Reading businesses to the first 100 shoppers. Passports can be stamped at participating retailers and entered in a drawing to win a holiday carriage ride or a $50 West Reading gift card. There will be other giveaways and goodies.
"This day is the biggest holiday of the year for small businesses," said Mark Ratcliffe, WRCRF's executive director. "Thank you on behalf of all small business owners in West Reading for shopping local this holiday season."
In 2010, American Express launched the first Small Business Saturday, which takes place the day after Black Friday in response to the damage done to small businesses during the recession in the late 2000s.
During the holiday, Penn Avenue will offer extended hours, strolling musicians, and visits from Santa.
Hamburg holiday
Join downtown Hamburg in celebrating its 12th annual Small Business Saturday by supporting the local businesses. Small Business Saturday encourages holiday shoppers to patronize brick-and-mortar businesses that are family-owned and local. Small Business Saturday continues to be a holiday shopping tradition, which is just one part of the larger shop small movement that supports small businesses every day and everywhere.
To encourage shoppers to shop and eat in downtown Hamburg during this year's event, Our Town Foundation, Hamburg's nonprofit community revitalization corporation, will give shoppers an incentive to visit all of their favorite places. The foundation has created "passports" for shoppers to get stamped every time they visit a participating business. Those shoppers who visit at least 10 of the participating retail businesses and also dine in one of the participating eating establishments will be entered in a drawing to win a basket filled with donated items and gift cards from all of the participating businesses. In addition, many of the businesses will be offering special discounts, refreshments, wine tastings, and other fun activities. "Passports" can be picked up at any of the participating businesses on the day of the event.
Shoppers can look forward to browsing antiques, refurbished furniture, home décor, creations by local artists and crafters, and much more while visiting the local businesses.
New exhibit at Sigal Museum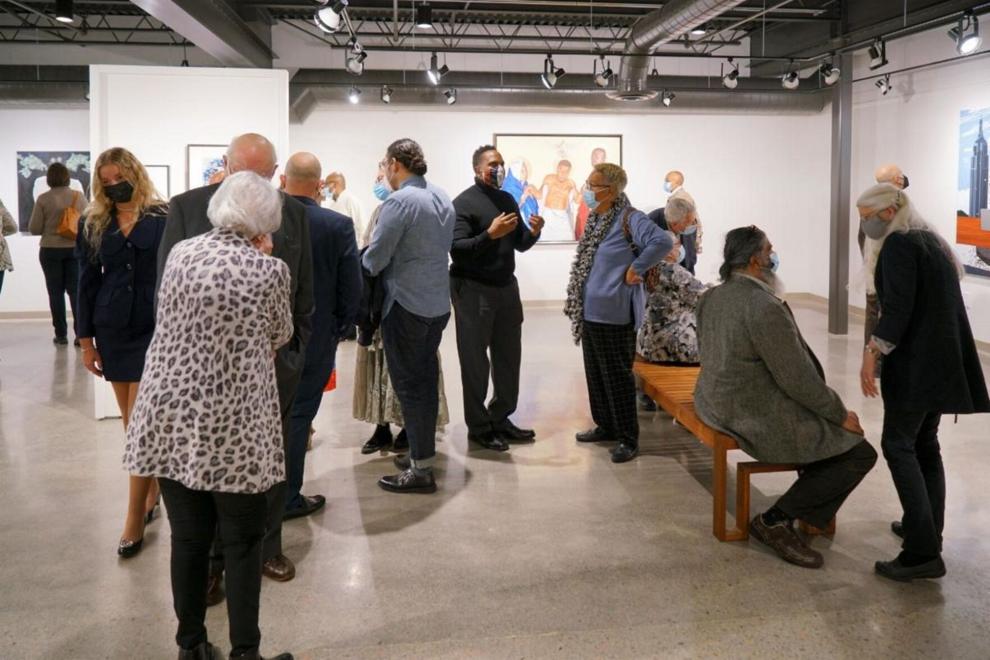 Northampton County Historical & Genealogical Society has opened its new exhibit, "Another American's Autobiography: Selections from the Petrucci Family Foundation's Collection of African American Art," a collaboration with the Petrucci Family Foundation. It features more than 25 pieces from its collection. The selected works explore American patriotism and identity as it relates to the black American experience. It addresses the challenges of black patriotism and the circumstances that complicate the relationship between black Americans and this country. It asks the guests: What does it mean to be patriotic? Who comes to mind when we think of an American patriot? Can Americans redefine and reimagine their symbols of patriotism or their expressions of allegiance?
Visit the exhibit through Dec. 30 and enjoy free admission to the Sigal Museum, thanks to the Petrucci Family Foundation.
Lighting of the Peace Candle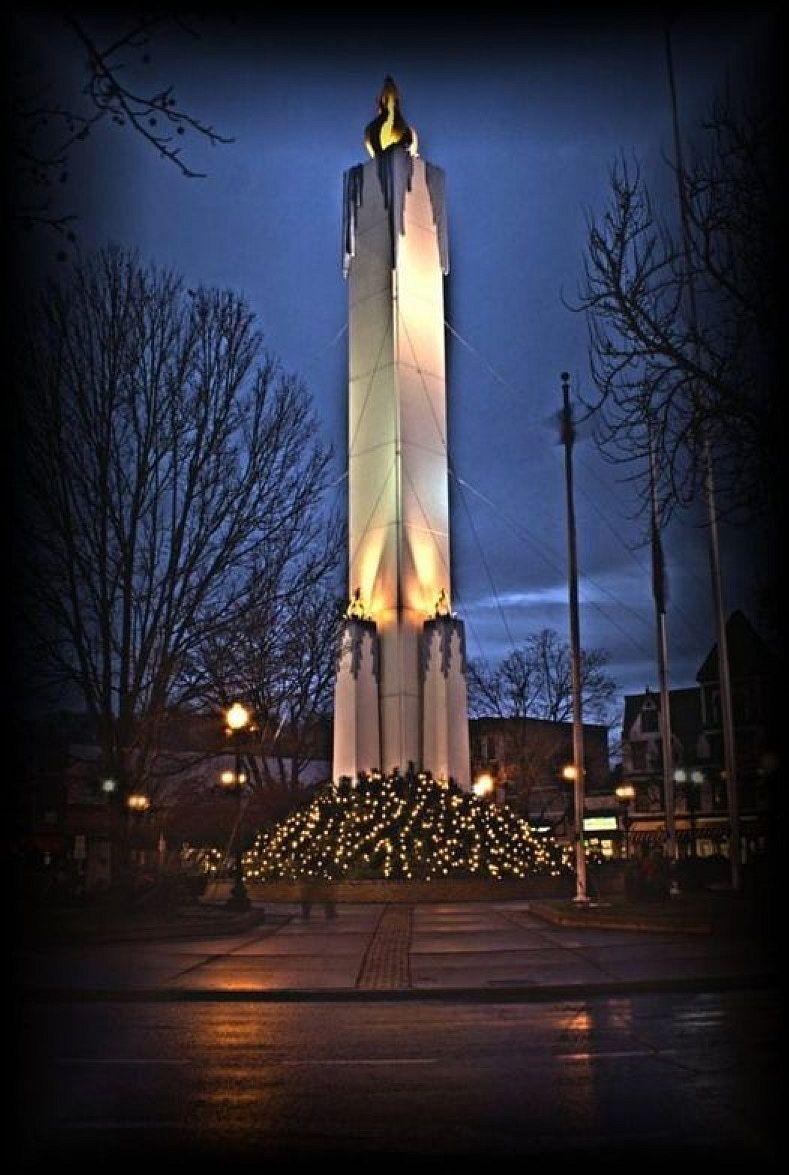 Downtown Easton will present a full day of merriment that culminates with the grand lighting of the city's Peace Candle at 6:30 p.m. on Saturday.
For decades, the Peace Candle has stood as a visual reminder and call for peace. It stands 106-feet tall and is displayed from mid-November to mid-January around the Soldiers and Sailors Monument in Centre Square. The Christmas Candle (as it was called) was first lit in 1951 at an interdenominational program in honor of those serving in the armed forces. Today, the candle-lighting has become a full-fledged festival with live music, carriage rides, ice sculptors, gingerbread house contests, and a visit from Santa. Since 2013, Easton Main Street Initiative, the Greater Easton Development Partnership and volunteers have organized the Peace Candle lighting/holiday open house. It kicks off the holiday shopping season in downtown Easton and coincides with Small Business Saturday.
At noon, Santa and the Big Easy Easton Brass Band will parade up Northampton Street from the Grand Eastonian to the stage in Centre Square, before circling around the square, then heading to the Easton Public Market and the Sigal Museum.
From noon to 4 p.m., guests can visit with Santa's reindeer in Centre Square and take carriage rides with Cinderella. There will be strolling entertainment by the Little Brass Band from 1 to 3 p.m.
The Easton Municipal Band and Easton Area High School String Ensemble will perform at 4 p.m., and Sing for America will perform at 5.
Other events include Grins & Grins Stilt Walkers from 4 to 7:30 p.m. and ice carving from 4 to 8 p.m.
Rat Pack in New Hope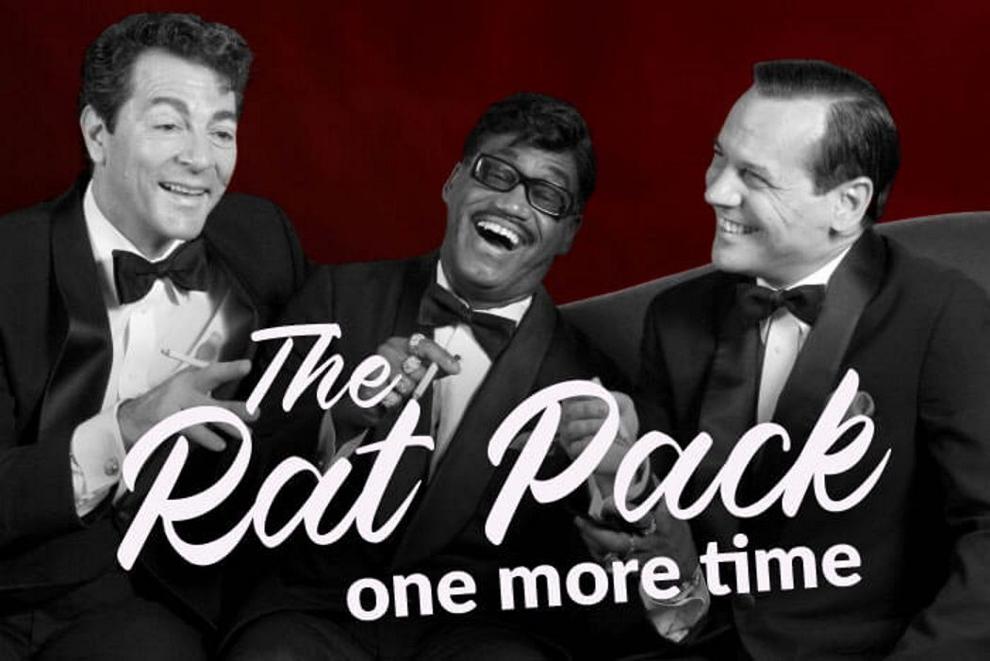 The famous (and infamous) Rat Pack — Frank Sinatra, Dean Martin and Sammy Davis Jr. — were the "Kings of Las Vegas Swing" from the late 1950s into the 1960s, and they formed "the pack" as their own nightly on-stage party. Enjoy a celebration of the great music, revelry and spirit as three entertainers recreate the magic that made this trio the hottest ticket on the Vegas strip in "The Rat Pack One More Time."
Performances will be at 2 and 8 p.m. on Friday and Saturday and at 2 p.m. on Sunday at Bucks County Playhouse, 70 S. Main St., New Hope.
Proof of vaccination is required, and masks must be worn in the theater.
Tickets cost $45.

Credit: Source link