Tiger Woods and his niece, Cheyenne Woods, surprisingly share the same venue that kickstarted their career. Tiger Woods and his incredible art in the sport of golf have admirers around the world. However, niece, Cheyenne Woods, has made it a point to rise above the famous surname she was born with using sheer skill and hard work. And it is not wrong to say that she has been taking steps in the right direction.
ADVERTISEMENT
Article continues below this ad
As is well known, Tiger Woods is probably one of the best players in PGA Tour History. He has unparalleled skill in the sport of golf. Tiger is driven to contribute his share when it comes to making change for the good.
ADVERTISEMENT
Article continues below this ad
Grandfather's garage- a striking similarity between the Woods Uncle-Niece Duo
As a matter of fact, Tiger Woods apparently shares an interesting fact with her niece. Both of the pro golfers started out their careers at the same spot, Earl Woods's garage.
Cheyenne Woods is an American professional golfer. She is also Tiger's half-niece. She is born to Susan Woods and Earl Dennison Woods Jr., who is  Tiger Woods' half-brother. Her paternal grandfather, Earl Woods, was her first coach and inspiration. Earl Woods was also Tiger's father.
Thus, it does make sense how they both share the same place for the start of their professional journeys. Cheyenne Woods once touched upon this topic. She said, "My grandfather was the one who really guided me through my junior career. I started golf when I was five years old. Actually, my grandfather's garage is where Tiger started also."
ADVERTISEMENT
Article continues below this ad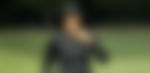 She continued, "The ladies European tour was something that I didn't really plan on going into my professional career but it's something that worked out perfectly and I wouldn't have wanted to start my career anywhere else. My goals for my career are definitely to play LPGA to be a consistent contender each week. But mainly just toprove myself that I'm able to do it and I'm not just Tiger Woods niece who gets all this attention.I've learned to deal with it and learn."
Cheyenne has probably taken steps to further that goal already. She staunchly advocates for the growth of golf among female African Americans. She aims at a future where more young African Americans girls win at the Tour.
ADVERTISEMENT
Article continues below this ad
Will Tiger Woods pair up with his son for the 2022 PNC championship?
The Woods father-son duo has a legacy of standing out. They are truly like no other. They have been the usual teammates at the PNC Championship. The PNC Championship was originally named the Father/Son Challenge, and ever since, the championship has evolved.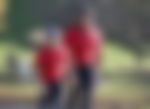 The 13-year-old golfer, Charlie Woods, had the opportunity to be trained by none other than Tiger Woods. They have previously competed in the PNC Championship together. It's possible that the father-son duo will appear again this year. The Woods duo's name is in the field for this year's edition of the much-anticipated event.
Credit: Source link