Submit your very own questions by clicking here
As long as we're breaking records (75,600 COVID cases reported nationally on Thursday), the mailbag has 27 questions and answers today. It's never before exceeded two dozen items.
And it's like a greatest hits show: COVID, rough roads, sports, plastic bags, fireworks, school funding, weeds, trash collection, the weather radio station, the old Golden Corral site, geese and mugshots.
Speaking of COVID, the New York Times reported today that about 67 percent of Champaign-Urbana residents surveyed say they always wear a mask when they expect to be within 6 feet of another person. Six percent of people say they rarely do. Please wear a mask; it's the smart and considerate thing to do.
Black Lives Matter mural
"We've seen in many places 'Black Lives Matter' murals painted on streets. These are usually legal via city permits. Is something like this in the works or even possible in Champaign-Urbana?"
Champaign City Manager Dorothy David said the city doesn't have a permitting process to allow murals to be painted on city streets.
"Some community members have reached out to the city council to inquire about whether a Black Lives Matter mural would be possible in our city, and some council members have indicated publicly that they would consider a study session request to explore this further," she said. " "At this time, council has not requested that a study session be scheduled because they want to remain open to emerging ideas and how the city may best support these efforts.  
"Community members have also raised other ideas as alternatives to a street mural such as a community partnership to create a public work of art, possibly a building mural that reflects the important contributions of African Americans to our community."
In Urbana, Mayor Diane Marlin said the city has not been approached with a request for painting a Black Lives Matter message on city streets.
"It would require a permit," she said. "We would have to take location and traffic patterns into account and consider the impact on public safety. We have heard about interest in painting murals on private property such as buildings or parking lots, so we may see some of these murals in the near future."
Look, up in the sky!
"With Comet NEOWISE visible for maybe another week, where is the best location to view the comet in the area surrounding Champaign-Urbana?"
David Leake, an astronomer and the retired director of the Staerkel Planetarium at Parkland College, said it's "tough to name one spot. I plan to look from my front yard tonight and I live out here near Parkland. We saw it Sunday night at our observatory southwest of the airport.
"Unless you live in downtown Champaign or Urbana, you might be able to see it from your home. The thing is, a darker sky will yield better detail and you'll probably see more of the comet's tail (which is pointing away from the sun)."
I had suggested that the Middle Fork River Forest Preserve in northeast Champaign County — the state's only dark sky viewing area — would be a good spot.
"But it is also a 'forest' preserve and you'll want a fairly low and unobstructed horizon," Leake noted. "A spot at the Middle Fork like the Sugar Creek pavilion would work. I'd take binoculars and look north-northwest, moving your binoculars left to right, moving a bit higher with each pass. Start looking before full dark, when the sky is a deep blue and there are still some oranges on the horizon from sunset."
Digital highway speed readings
"While driving 70 mph with cruise control on the interstate and no other vehicles near, I passed a digital speed check saying I was going 68. Is my speedometer inaccurate and I'm really really annoying other drivers?"
We put your question to Kensil Garnett, the Region 3 engineer for the Illinois Department of Transportation. In short those readings probably are close but not precise.
"There are many factors that can contribute to the accuracy of the speed indicator sign," said Garnett. "The signs are required to have a maximum tolerance of plus or minus one (1) mile per hour. The accuracy of your speedometer also has a tolerance of plus or minus one (1) mile per hour. If you have replaced your tires recently, the size of the tires could throw off the accuracy of your speedometer up to five (5) mph. If the weather is bad it can cause the device to malfunction as well."
Football practices during COVID
"Over the last week or so I noticed that high school football practices have been happening regularly at the fields next to South Side elementary school. The players (and coaches) are not social-distancing and are not wearing masks. Have these activities been approved by C-UPHD?"
Jim Roberts, director of environmental health at the Champaign-Urbana Public Health District, said that no football practice plans have been reviewed by the local health district.
The issue of high school sports guidelines during COVID-19 is now in the hands of the Illinois Department of Public Health, Illinois State Board of Education and the Governor's Office after the Illinois High School Association essentially "punted" on the question.
If it were to get a complaint, Roberts said, "Like with other face covering or social distancing complaints, CUPHD's first response is to contact the owner, or in this case the school and/or coach, by phone or email. Additional complaints will result in on-site visits to advise and correct the problem. Since IDPH is working on IHSA guidance, CUPHD will wait to see the face covering and social distancing guidelines for IHSA sports."
Silver Bullet
"Here's hoping that COVID wipes out the strip club industry, including our very own Silver Bullet (in Urbana). Any word on if they will reopen? If there's a business less suited for pandemic conditions than that one, I can't imagine what it is."
That seems a bit harsh, no matter the business. Anyway, the Silver Bullet is open for business. There's a sign at the entrance that reads, "Your Choice. Consider wearing a mask during private dances to reduce the possibility of a positive test!"
Masks are available at a cost of $2.
Plastic bags
"I am amassing a large amount of plastic grocery bags since none of the stores are taking them for recycle at this time. Any idea where we can recycle these bags at this time?"
You can recycle plastic bags at Schnucks and Meijer stores.
County fireworks sales
"There was a tent outside the Champaign city limits selling illegal fireworks. When Sheriff Dustin Heuerman was questioned about it, he stated that 'it was being investigated.' What exactly was there to investigate? Illegal sales of fireworks were clearly taking place, violating 425 ILCS 30 Fireworks Regulation Act of Illinois. Champaign-Urbana literally sounded like a war zone most of the day and all evening for two weeks preceding July 4. I have a family member who is a veteran with PTSD who ended up in the hospital for three days because of this. How was this illegal tent allowed to remain in business?"
Champaign County Sheriff Dustin Heuerman said, "This was not simply a case of illegally selling fireworks. That would have been easy to investigate. The person selling the fireworks had a valid permit through both the State of Illinois and Champaign County Zoning, which means he was legally in possession of those fireworks and could legally sell those fireworks to consumers with the right permit.
"Preliminary investigation showed that he was likely selling to consumers who did not have the proper permit, however the investigation part is important when being able to prove it. The Sheriff's Office is not an expert in the sale of fireworks, so we had to reach out to the State Fire Marshal's Office and the state's attorney's office to ensure we were properly interpreting the laws and taking the appropriate actions for a solid investigation and prosecution. We also had to consider where we would safely store any explosives we seized as a result of the investigation. With these things, along with the unexpected death of a deputy that same week, we simply ran out of time with only a week to do it."
Heuerman said he believes "we now have conducted the appropriate amount of research to address the situation proactively next year, though, and do plan on being proactive with it. I still cannot conclusively say, though, that 100 percent of the fireworks shot off in Champaign County were from this fireworks stand or from one of the other stands within the county. Regardless of how proactive we are, it will likely be impossible to keep all fireworks from coming into the county.
"In addition to us proactively trying to reduce the amount of fireworks in the county, residents who are bothered by fireworks being shot off should contact their local police department so they can address the issue at the time it is occurring."
Fireworks citations in Vermilion County
"Could you find out how many arrests or citations were issued for fireworks this year in Vermilion County and the number of injuries?"
Vermilion County Sheriff Pat Hartshorn said that the county had 126 fireworks calls over the three-day weekend. There were no injuries or arrests, he said.
Local school funding
"Can you identify the sources of Urbana/Champaign public school's funding? What percentage comes from city taxpayers and/or what percentage from the state (which might get those funds from the federal government?)"
According to the 2019 school reports cards for each district, here's the breakdown of funding:
Champaign
local property taxes: 68.3 percent
other local funding: 8.2 percent
state funding: 15.1 percent
federal funding: 8.4 percent
Urbana
local property taxes: 55 percent
other local funding: 8.6 percent
state funding: 24.9 percent
federal funding: 11.5 percent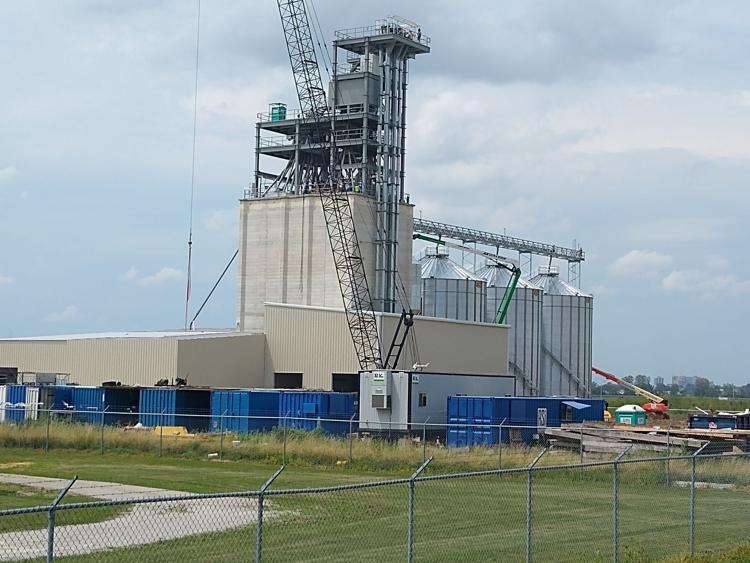 UI feed mill
"The U of I under construction feed mill at the southwest corner of Race & Curtis south of Urbana seems to have come to a virtual halt for the last several months. Has the project stalled for lack of funding?"
The director of capital programs at the UI's Facilities & Services, Ehab Kamarah, said that construction activities have continued at the Feed Technology Center throughout the COVID-19 pandemic with workers following public health recommendations.
"Presently, crews are making progress on the buildout of machinery inside of the new facility. Substantial completion of the project is expected by mid-fall, and the College of Agricultural, Consumer and Environmental Sciences and the Department of Animal Sciences are looking forward to using the facility to process the upcoming harvest," said Kamarah.
Township roads
"The three feeder roads, Airport, Old Church and Curtis, from Route 130 to First Street are in desperate need of repair. The washboard effect, especially on Old Church Road, is worse than ever. Does the county or the townships have control of repairs?"
Those are all township roads, said Champaign County Engineer Jeff Blue, and he said he is unaware of any plans to rehabilitate those roads.
UI tribute to George Halas
"Are there any parts of the U of I football infrastructure i.e parts of new Smith Training Center named for George Halas? The only remembrance of him I have seen on the U of I campus is a picture of him in the Illini Union. His lack of representation on the UIUC campus would seem to indicate that his family has no relationship with UIUC or UIUC athletics. Too bad!"
"We currently do not have an area inside the Smith Center named for George Halas," said Kent Brown, the UI assistant athletic director for media relations. "However, he is part of a large Pro Football Hall of Fame display inside Smith Center and a member of the UI Athletics Hall of Fame.
"Virginia McCaskey, George's daughter, gave an incredible acceptance speech at the Inaugural Hall of Fame induction ceremony in 2017 and the family continues to enjoy a positive relationship with the university and athletics department."
Illini sports on the air
"The UI just announced that there won't be any fans allowed at indoor fall sports (volleyball, basketball, etc) this year. Are plans for broadcasting fall sports by WHMS/WDWS going on as usual? And, any plans for expanded video coverage (streaming, Zooming, etc) of games?"
Brown said, "We intend to broadcast volleyball matches on the radio just like a normal season. All our home events have been streamed in the past, and that will continue through the Big Ten Network."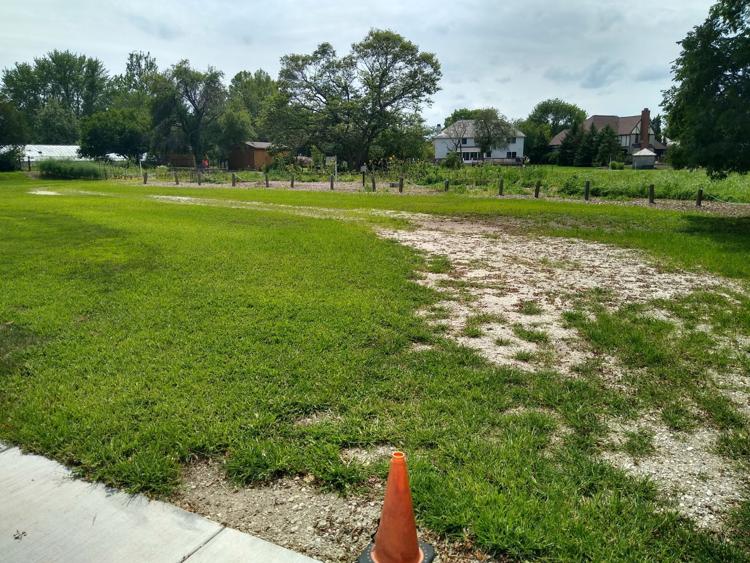 Urban Gardens
"I miss the Urban Gardens farmstand on South Prospect in Savoy. Road construction blocked access to it last summer, and it hasn't reopened. Are they selling any produce this year through other outlets? Do they expect to reopen the stand next year? Sure hope so!"
Urban Gardens "will not be selling produce this season, not at our stand or through other outlets," said Ric Weibl.
"We are doing some planting and planning for the future, but the exact nature of that future is not yet clear. We are grateful to have several very good local growers in the area — and urge folks to support them with their business."
Champaign trash collection
"Has the city of Champaign ever considered changing to municipal garbage service? It would eliminate so much noisy truck traffic on neighborhood streets to have only one truck, once a week, not to mention wear and tear on the street surface. It seems our tax increase would equal what we pay private haulers at present."
We regularly answer this question and the answer remains yes, it has been considered but no change is imminent.
The city council discussed solid waste issues at a study session in September 2016 but did not opt to go for municipal garbage collection. At that time the city staff found that garbage collection was a city service in Bloomington, Normal and Danville. All three divided their cities into daily zones to maximize collection efficiency.
Decatur, like Champaign and Urbana, leaves trash collection to private companies. Decatur, though, uses collection zones where a private contractor is assigned to each zone.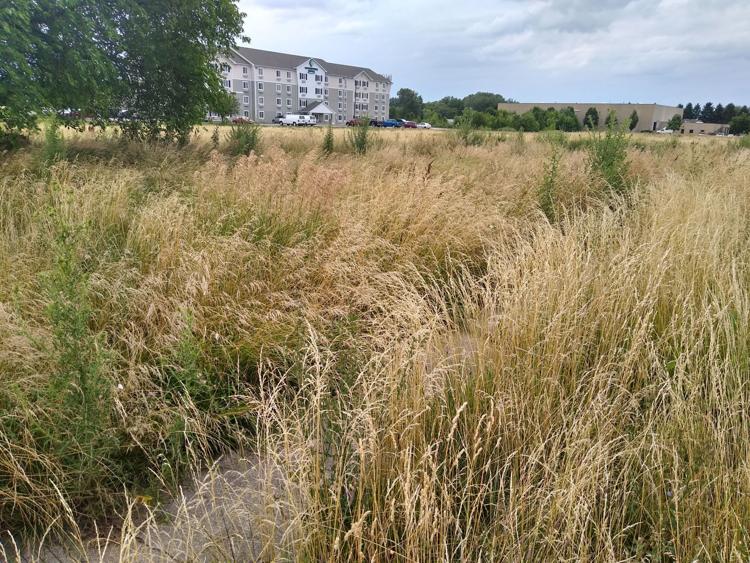 Weedy corner
"The grass/ vegetation where Golden Corral was to have been is really high toward the street. Whose responsibility is it to mow this area to lessen chances for an accident?"
The city of Champaign has an open case on the property at Anthony and Kankakee drives, said Tim Spear, the city's acting code compliance manager.
"The owner of the property was supposed to have it mowed by this weekend," he said. "If the lot has not been mowed, then the city will have the property mowed. The cost of the mowing plus an administrative fee will be charged to the owner."
Champaign weather radio station
"Any news as to when Champaign County will be back on line with the National Service Weather Alert Radio?"
"This is entirely dependent on NOAA and NWS headquarters right now," said Chris Miller, the warning coordination meteorologist at the National Weather Service station in Lincoln. "The July 3rd update we have on our web page is the latest information I have.
"We have done all we can at the local office level and are waiting for the lease negotiations for the new tower to be completed by the local tower owner and our headquarters. We are still estimating that sometime this summer we will be back on the air. Once the lease is signed our electronics staff is ready to start installation of the components."
Parkland pay cuts
"Has the Parkland College administration taken any pay cuts or anything during COVID?"
No full-time employee of the college has taken a pay cut, including employees whose workload has been substantially reduced since March due to the pandemic, said Stephanie Stuart, Parkland's vice president for  communications and external affairs.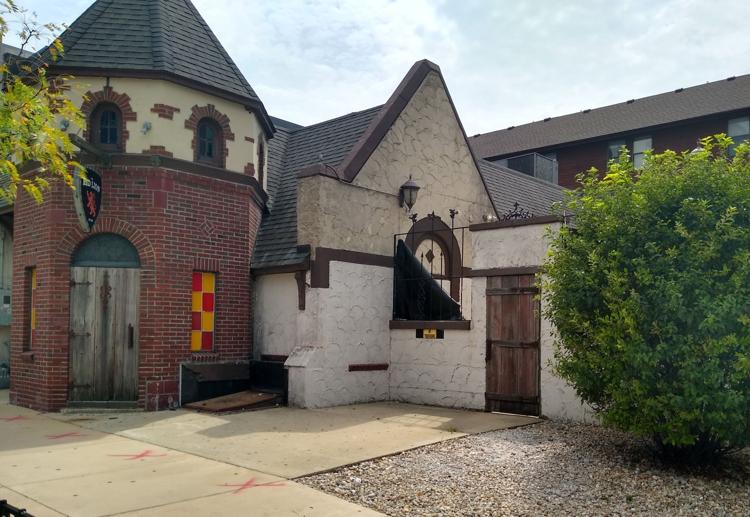 Red Lion building
"What businesses have been in the building at Green and 3rd where the Red Lion is now?"
The original structure at 211 E. Green St., Champaign, has quite a history.
According to city directories, it was a gas station/tire shop for more than 30 years. In 1932 the property was listed as the Roberts Tire Co. A couple years later it was a Sinclair filling station, the Scotty's Super Service (from about 1938 to 1960). Then it became the Pet Shop gas station and Tatman's Sinclair Service.
It was vacant until 1971 when Peter Pelafas converted it to the Red Lion Restaurant, which it was known as (along with the Red Lion Inn) until 1982 when it became Los Bandidos Mexican Restaurant, then Giordano's, then Bubb's Pub and Pizza and finally the Red Lion Inn.
Geese at Carle at the Fields
"Last July when I was at Christie at the Fields there were Canada Geese and their poop everywhere. You could barely walk through the parking lot. When I was there today, there were no geese anywhere. Looking for an answer to where they went. Because it is a private business unlike the park district, they don't have to advertise a 'charity harvest.' Any ideas?"
"We actually haven't seen a big issue with geese at Carle at The Fields," said Carle spokeswoman Jamie Mullin. "The tall grass around the ponds tend to deter them for gathering in our neck of the woods."
Mahomet Citizen newspaper
"What happened to the Mahomet Citizen? The mcitizen.com domain name now points to news-gazette.com but I never saw anything about the distinct site being shut down or folded into the larger entity."
The weekly newspaper, which was owned by Community Media Group, was closed last month.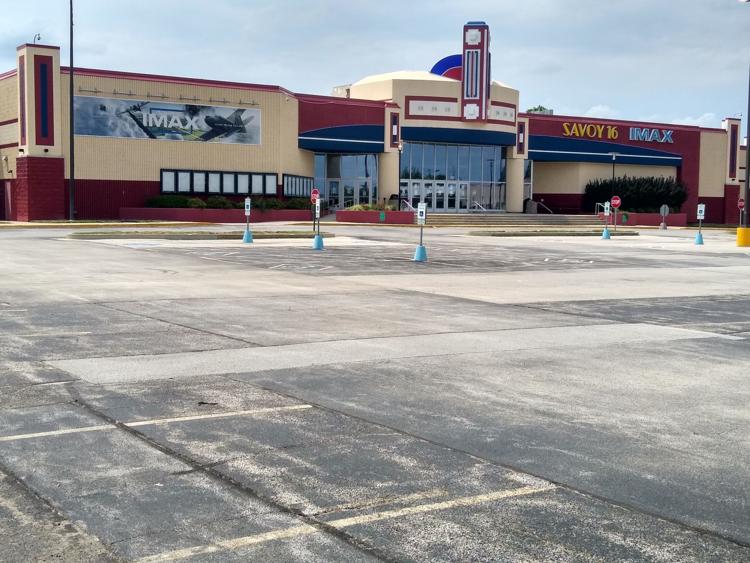 Savoy 16 future
"Any chance you can find out when (if?) the Savoy 16 theater will reopen? I've messaged them on Facebook and called the theater and they aren't responding."
The owner of the Savoy 16, Grand Rapids, Mich,-based Goodrich Quality Theaters, said it has closed all of its screens "until state and local government health departments deem it appropriate to open for business."
The vast majority of the nation's 5,500 indoor movie theaters remain closed, according to the Los Angeles Times.
And studios are delaying the release of their movies during what is traditionally the hottest business time of the years.
"Christopher Nolan's 'Tenet,' originally expected to open July 17, has been delayed until Aug. 12. Walt Disney Co.'s 'Mulan' was pushed from July 24 to Aug. 21," the Times reported. "Once those releases were postponed, theater chains adjusted their own schedules. AMC Theatres, the world's largest cinema chain, delayed plans to open its doors until July 30, after previously targeting July 15. And given the current rise in cases, there's no guarantee those new dates will stick."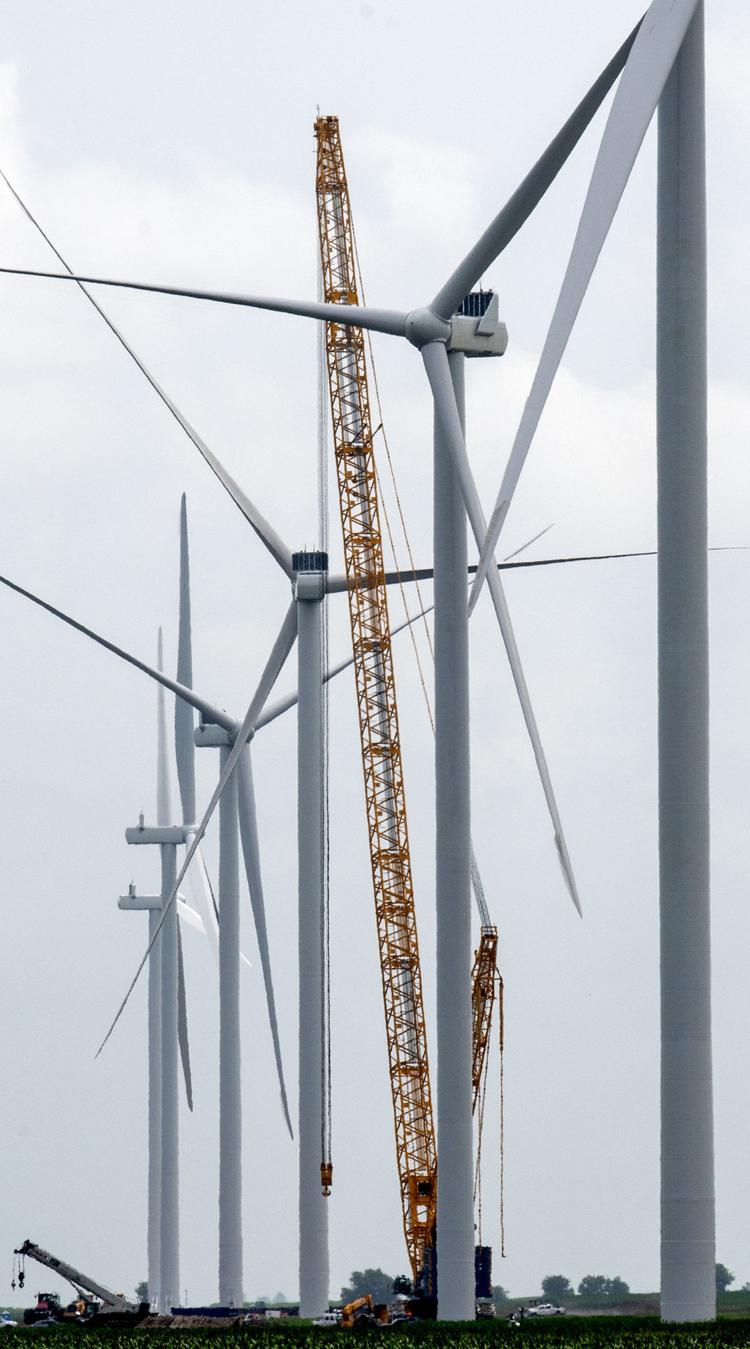 Night lights
"We live in Bement and can see many things in the distance from our backyard: Willard Airport, the Monticello Road I-57 interchange lights, the Savoy Walmart lights, fireworks when in Champaign, Tuscola and Arthur, the rest area lights on I-57 at Pesotum. This week we started seeing flashing red lights like one would see from wind farms. They appear to be east of Pesotum, maybe toward Villa Grove or even further east. Do you know what those are a part of?"
It's a good bet that those are the lights atop the wind turbines of the new Harvest Ridge Wind Farm, going up in northeastern Douglas County, just south of the Champaign County village of Longview.
I visited the area this week and found that the site, which eventually will include 48 tall turbines, is just 28 miles from Bement.
Treated lumber
"We recently removed an arbor from our property that was built from treated lumber. I am trying to find a dump site that will accept the treated wood. Is there such a place in Champaign County?"
Probably the nearest place to dispose of treated lumber is the Republic Services Brickyard Disposal Landfill in Danville. It's about 35 miles from Champaign.
Disposing of a pickup truck full of treated lumber would cost about $113.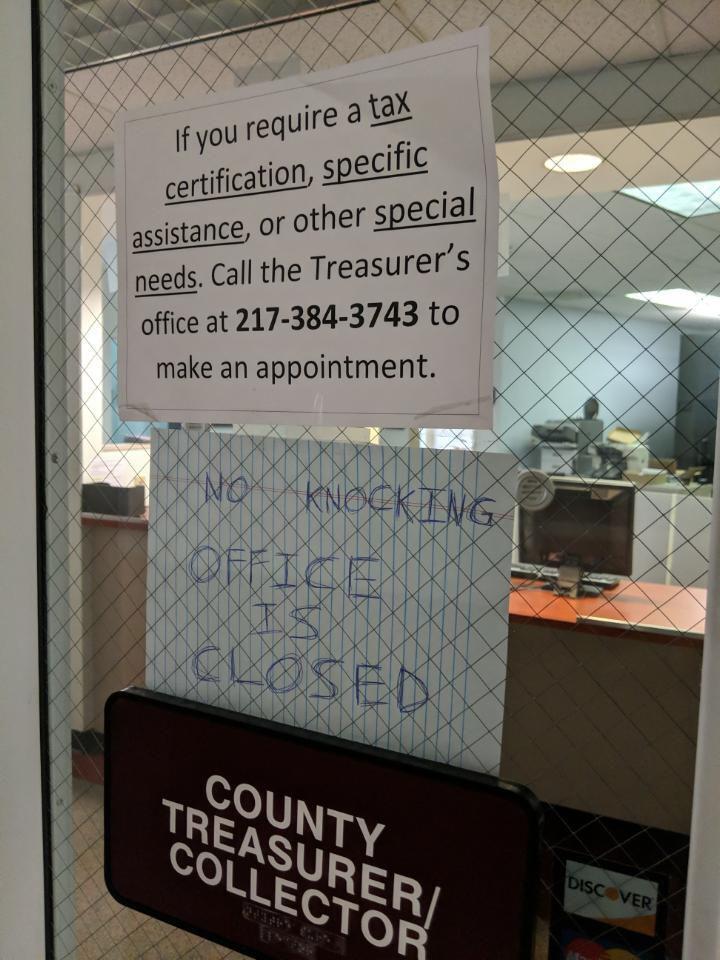 County treasurer's office
"If the Secretary of State DMV can open now, why can't the county treasurer's office open, or at least take callback phone messages?"
and
"I understand the Champaign County Treasurer's office is still closed to the public. The statute defining the operation of the treasurer's office states the treasurer's hours of operation may be changed by resolution of the county board (55 ILCS 5/3-10008). I am curious if the county board has adopted a resolution allowing the treasurer to close her office to the public? If not, shouldn't this public office funded by taxpayer dollars be open?"
County Treasurer Marisol Hughes issued a press release this week that said she had intended to reopen the office this week but "we have been advised that an employee at the Brookens Center has been exposed to COVID-19. For your safety and ours, the office of the treasurer will remain closed to the public until further notice, as my staff is being tested and awaiting results."
And County Executive Darlene Kloeppel said the office is still functioning.
"The office is not closed. It's closed to walk-in traffic but the county treasurer is working and has been working all through the COVID pandemic.  The whole building was closed for a while and now just a few offices (county clerk and county treasurer) are closed for various reasons of being protective," she said. "The treasurer's office is letting people in by appointment only. They also have a dropbox at the building and another one on the wall if people want to drop off payments. They're answering the phones and things like that. Obviously they have a huge number of callers so they're not getting back to everyone right away."
Idle auto
"With more people working at home during the pandemic, could you please let us know how long a car can sit undriven before causing damage? How often for the tires or engine should we make sure to drive our vehicles?"
It's important to watch your battery and your brakes if a car sits idle for a long period, said Cindy Russell, office manager and service writer at Peter B's Automotive in Urbana.
"Especially when cars sit outside for a length of time and because of the moisture, the brakes can get locked up and stuck. It's a surface rust thing, it's not major but it can help if the car sits for a length of time," she said. "It's important to just go and drive the vehicle to keep those things in check."
"You should drive it every few weeks to keep the battery charged up unless you use a trickle charger," she said.
Mugshots
"Is there anyway to still view mugshots since The News-Gazette website is no longer showing them?"
You can review the latest Champaign County bookings at the sheriff's office website, then click on "In-Custody Inmate and Bond Amount Lookup."
Credit: Source link