What does it mean to be an American? The answer to that question varies for each of us. As our nation performs a self-assessment on racial inequalities, battles a pandemic and sees an unprecedented shutdown in its traditional pastimes, we wanted to hear the answer to that question from some of south Louisiana's prominent sports figures. People whose actions unite sports fans in Louisiana, but who all have had different experiences once outside the arena. This is what they told us.
Aeneas Williams
Williams is a member of the Pro Football Hall of Fame and former Southern University defensive back. Williams said this July Fourth is a time when the nation can come together, not divide, in trying to make it a more equitable place. He spoke with staff writer Rod Walker:
"In football terms, we call this gut check time. That's where we are as a country. Gut check time isn't the time to quit and divide. Gut check time is when the vast gifts on the team work together on a common team to beat the opponent. That's the opportunity we have right now.
(July Fourth) was a holiday of just remembering the flag and the colors and a time with family. Now, in this era of civil unrest and some of the challenges we are seeing in our country, I've gone back remembering when we did the Pledge of Allegiance and the Preamble of the Constitution and all of that. It becomes even more meaningful and gives appreciation that there were no biases when it says 'we hold these truths to be self-evident that all men are created equal.' Unfortunately, that has to be carried out by flawed human beings, imperfect people with biases and fears.
This country now is at the apex of really going back and taking an audit of accountability of where we are. You have to look in the mirror and see who you are. The further we get away from something that has been established, the more there is a tendency for people to forget. So in order to recalibrate and stabilize ourselves, we all have to go back and agree on when it says that 'All men are created equal.' And then we have to agree to allow every citizen, regardless of ethnicity, to have that protection and liberty and justice and the pursuit of happiness. That's obviously not happening for some of the people in this country right now. So acknowledge that and let's get that done."
Temeka Johnson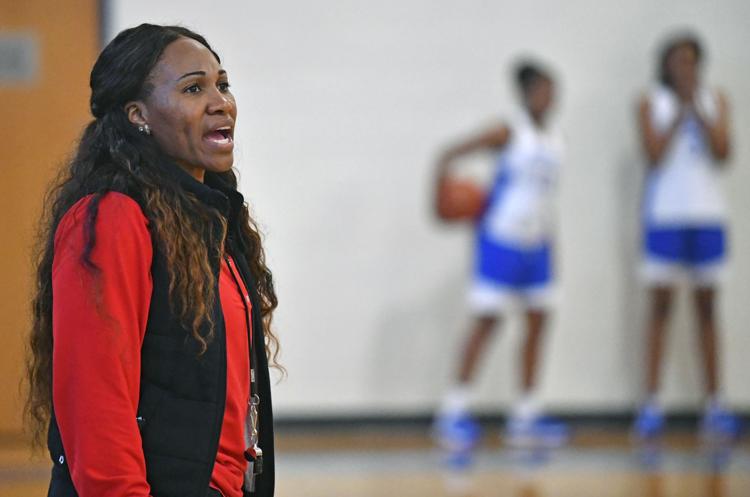 Johnson is a former LSU and WNBA star and new girls head coach at John Curtis in New Orleans. Johnson shared her pride in being American on this July Fourth as well as her desire for people from all backgrounds to be empowered. Staff writer Robin Fambrough shares her story:
"Throughout my career, I have been blessed to be able to travel. I have seen things that take place in other countries. I know that America has its problems, but I am extremely thankful to be American. I am honored to be an American.
"With everything going on right now in our society, it absolutely sucks. For the African-American community, it has been that way for a long time. At the end of the day, I hope we can all see each other as people and not White or Black or any other color."
Before Johnson's award-winning career as point guard at LSU, and 12 professional seasons that included successful stints in the WNBA and seven overseas teams, she learned lessons about Black history from a schoolteacher who also was her grandmother.
Being a facilitator goes beyond piling up basketball assists for Johnson. As she prepares to take on a new challenge as head coach at John Curtis, Johnson wants to facilitate changes through the H.O.P.E Foundation she founded as a pro player.
"People can change the anthems we sing, but if people do not change what it is in their hearts, there will be no change," Johnson said. "There are things I am looking to do through my foundation. Things like giving people a ride to polls to vote.
"We must empower people. We also must get past the fear of losing power, or whatever the issues are. I believe sports can be a vehicle for that. We're all together playing and cheering for our teams on Saturdays and Sundays, but it changes on Mondays and that should not be."
D-D Breaux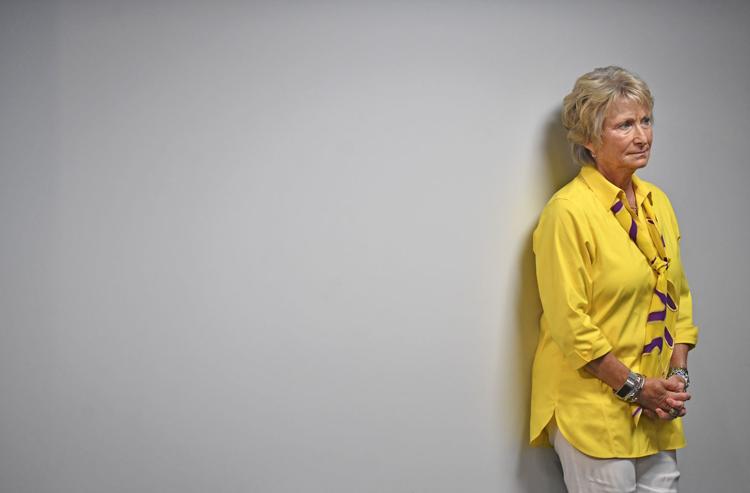 Breaux is a co-head coach of LSU gymnastics. She has led the Tigers for more than four decades and her teams are consistently among the nation's best. On this July Fourth, Breaux reflects on the opportunities America afforded her family and how the strength of inclusivity can solve any problems this country faces. She shared her thoughts with staff writer Scott Rabalais:
"On this Fourth of July, there are so many things to reflect upon and be grateful for. My ancestors came to South Louisiana from Nova Scotia for religious freedom. Only in America could families like mine arrive in a strange land and prosper. We worked hard and supported each other and our community. I am grateful each day for the freedoms we sometimes take for granted and it is why I love the Fourth of July — a time to celebrate our patriotism and our great country.
"During this time of quiet, imposed by an enemy we cannot see but must fight against together, we are provided an opportunity to spend quality time with our families, friends and colleagues and really listen to each other in a richer way even if not in-person. We have done this as a team where diverse voices and opinions were expressed in a safe, loving and non-judgmental environment. We understand each other so much better and know that our diversity clearly makes us stronger.
"This diversity, or 'gumbo of differences,' also makes America strong. America faces unprecedented challenges, and my wish for this Fourth of July is that we remember that our country was founded to provide not only life, liberty and the pursuit of happiness, but justice for all as well. Respecting each other and caring for each other are important to overcoming any challenges we face.
"Today I am grateful for the committed workers who serve our country, the health care superheroes and everyone who is masking up to keep us safe and speaking up to make us stronger.
"I thank God for giving me a wonderful family and LSU for continuing to bless me with a great work family."
Trajan Langdon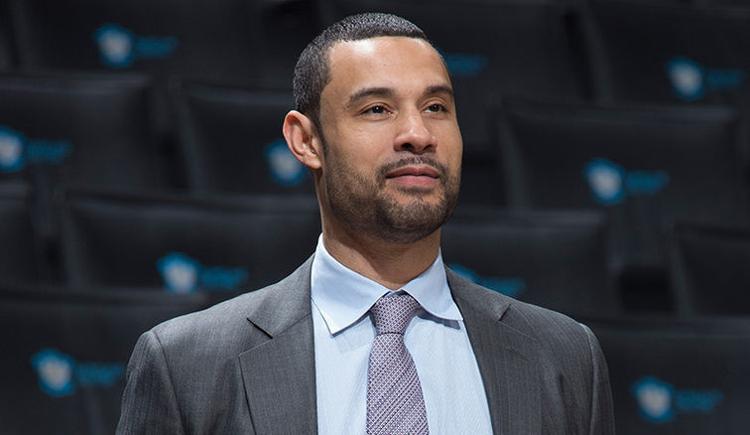 Langdon is a former first-round NBA draft pick, who also spent time playing basketball overseas. He is currently the general manager of the Pelicans. On this July Fourth, Langdon discussed how he hopes this country embraces what it has long said it stood for: freedom and opportunity. He spoke with staff writer Christian Clark:
"My mother is African-American and my father is White. He told me from a young age that I needed to understand that I will be viewed as African-American. This didn't mean I needed to be scared, but that I needed to be aware of how people might view and treat me. My mother told me when I started driving, 'When pulled over by the police, answer their questions respectfully. Make sure you have a copy of your registration near you so you don't have to open the glove compartment.' Those are her legitimate fears given the history of police brutality against African-Americans. You have to understand that I got my driver's license in May 1992, one year after the Rodney King incident.
I played basketball and baseball growing up. I'd be in school and see the different cliques. The basketball players were African-American for the most part and hung together. The baseball players were mainly White, and they hung together. I was a part of both groups. Socially, it looked as if I needed to choose one clique or the other, but because of the way my parents raised me, I never felt the pressure to decide.
My mother grew up in Brewton, Alabama. The schools there were segregated when she was growing up. Think about that; it wasn't that long ago!
Knowing the way we as African-Americans have been treated in this country, it's inspiring to hear people from all walks of life say, 'All we want is to be treated equally, fairly and have the same opportunities as everyone else.' I think that's what this country is about: freedom and opportunity. But we have to understand that freedom and opportunity are different for people of different racial and socioeconomic backgrounds. These are the things that must change in our country. We need to fight to make sure everyone has a chance to chase their dreams."
Ben McDonald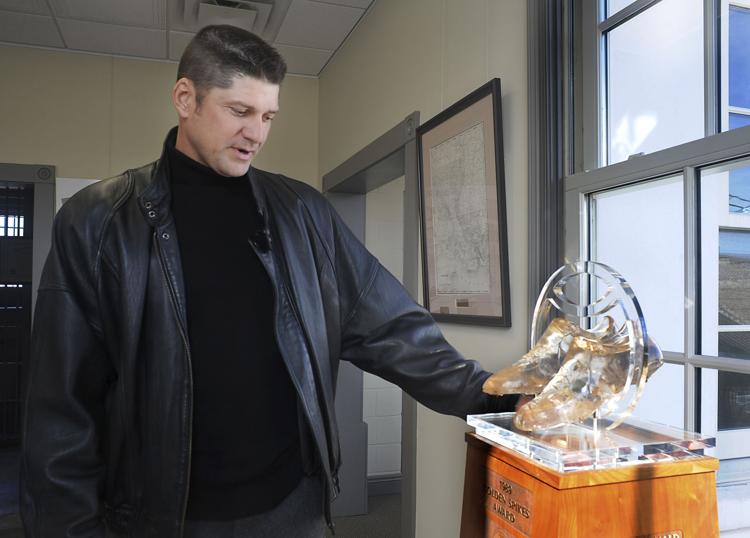 McDonald is a former LSU pitcher, Golden Spikes winner and All-American. McDonald won a gold medal with Team USA at the 1988 Olympic Games. July Fourth is a reminder of how proud he was to represent his country. He spoke with staff writer Wilson Alexander:
"As a kid growing up in Denham Springs, I was always a big sports fan. I always looked forward to the summer Olympics. I grew up watching Greg Louganis and Carl Lewis and some of the great sprinters perform in the Olympics and often wondered what it would be like.
I knew there was a chance of making the Olympic team in 1988. Forty of us got invited to summer trials in Millington, Tennessee. I ended up making the team and went to Japan twice. We went over to Italy for The World Games. It was a long, grueling summer of a lot of travel, but to represent the United States, when you put on the red, white and blue and it says USA across your chest, it's a whole different feeling.
You're representing the city you come from, the state you come from, the college you attend. You're representing everybody when you go and you do that.
The ultimate thing was finally getting to stand on top of the gold medal platform. It was a dream come true. I still get very emotional talking about it now. I was lucky enough to do a lot of things in my career, but that stands out more than anything. You feel like you're representing your country. It feels like us against the world.
I enjoyed that experience, and to finally have that gold medal draped over my neck is a feeling I can't even explain. I have it matted today along with the jersey I wore in the Olympics. It means a lot to me, especially this time of year."
Ron Hunter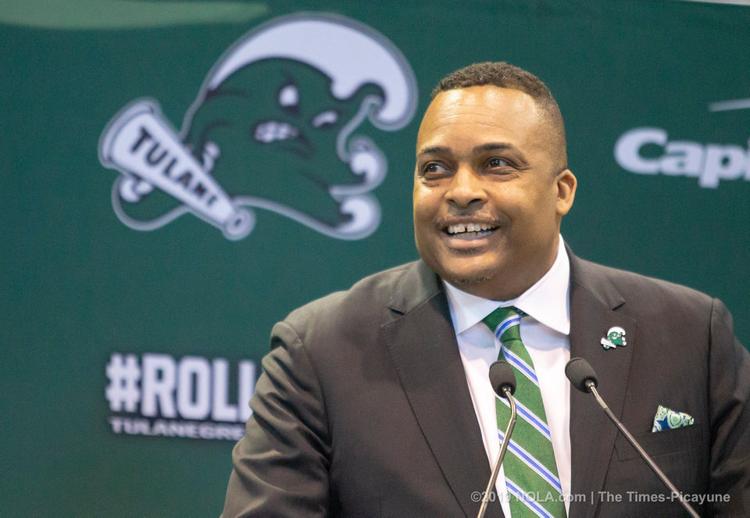 Hunter is Tulane's men's basketball head coach and has been a college head coach for more than 25 years. Hunter shares with staff writer Rod Walker about how he hopes recent demonstrations do not stop when sports return, and that they bring about real change:
"I was born in the 60s. So with all the things I've been through in my life with social justice and racism, I'm tired. But the past few weeks have uplifted me. It has uplifted me because of the number of young people and the number of people who aren't Black who are standing tall with this. So this is giving me a second life with all of this.
I told my players this: Let's make sure we are educated about what we are fighting for. That's the only thing that concerns me. We have all these people marching and protesting, and 60% of the people protesting didn't know what Juneteenth was. So I think it's important that we educate ourselves. This is uplifting. At a time when things aren't very uplifting, this has been one of the things that is.
The first step is education through conversation. You need conversation to educate. Most people are scared to have the conversations. My biggest concern is that when sports start in another month or so, if people just forget about this and the conversation ends. Everyone talks about the movement and how we keep it going. The only way you keep it going is through conversation. That's what I'm seeing with my white counterparts in coaching. They are having conversations that are very uncomfortable, but while having these conversations they are now educating themselves and saying, 'Wow, I didn't know this and I didn't know you felt oppressed about that.'
This pandemic has everyone's attention, and with the pandemic on top of this, we are talking. I don't want it to end when we turn on TV for the NBA Finals or the start of football season because it dilutes everything we have done thus far."
Jack Gentry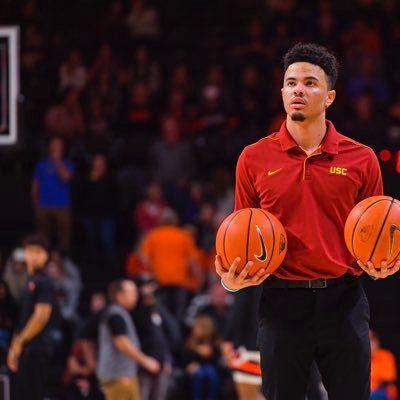 Gentry is the 20-year-old son of Pelicans coach Alvin Gentry. Jack is a graduate of Isidore Newman School and currently attends the University of Southern California, where he is a student manager for the men's basketball team. On this July Fourth, he spoke with staff writer Rod Walker about America's potential for change:
"We're the land of opportunity. The land of the free and the home of the brave. The shining light of democracy for the world.
At least, that's who we claim to be.
But the sins of our American ancestors still plague our society. Times are changing, though. The movement can not, and will not stop.
America's potential for positive change is perhaps the greatest it's ever been. And its potential for destruction is just as high. This great tipping point was encountered once by my parents' generation in the civil rights movement of the 1960s, and they stepped up and continued to make forward progress for change. As a kid who attended segregated schools in North Carolina until the seventh grade, my father saw the ugliness of the country face-to-face, and kept going, fighting for a better life for his kids. I can't imagine how frustrating it is for him in the year 2020 to once again have the conversation with his two black sons about how to conduct yourself in the presence of a police officer. I can't imagine the anger he feels when having to tell his kids to essentially throw personal dignity out the door, listen and comply to an officer's every command, because one slight misstep could mean your blood on the pavement. He always reiterates: 'The goal is just to make it home.'
America is flawed in countless ways. It was for my father and it is for me. But, acknowledging those flaws is the only way we can ever hope to fix them. That's what's different about this movement. We're finally taking a good look in the mirror. We're finally acknowledging that Black. Lives. Matter."
Mark Slessinger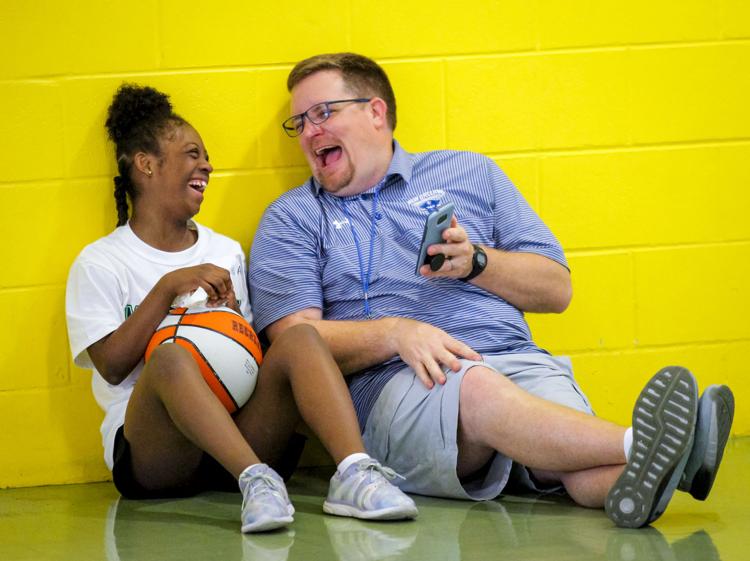 Slessinger is UNO's men's basketball coach and led the Privateers to a Southland regular season and tournament championship in 2017, earning an NCAA tournament berth. Before coming to New Orleans, Slessinger was an assistant at Northwestern State. On this July Fourth, Slessinger shares his optimism for America with staff writer Rod Walker:
"I continue to be positive. People are growing, people are learning and people are listening in ways that they never did before. Our society is turning in ways that can't be anything but positive. There have been so many great stories of compassion and people that have done some amazing things. We continue to be resilient and we continue to be a country that can evolve and change and still be great in so many ways.
I believe in our youth and I believe in the guys that I coach and I believe in the guys I have coached before. In their communities and in their families and in their circles, they can be leaders. They can be the voices that change the direction of the country in a greater way. I believe in their future and for my kids and the life they are going to have. In the end, the guys that I've coached for the last 20 years are going to be the leaders and the change makers. So, I'm beyond positive about where we are going to go because I have faith, not only in God but faith in the young people and their leadership capabilities and their character."
Jeff Jones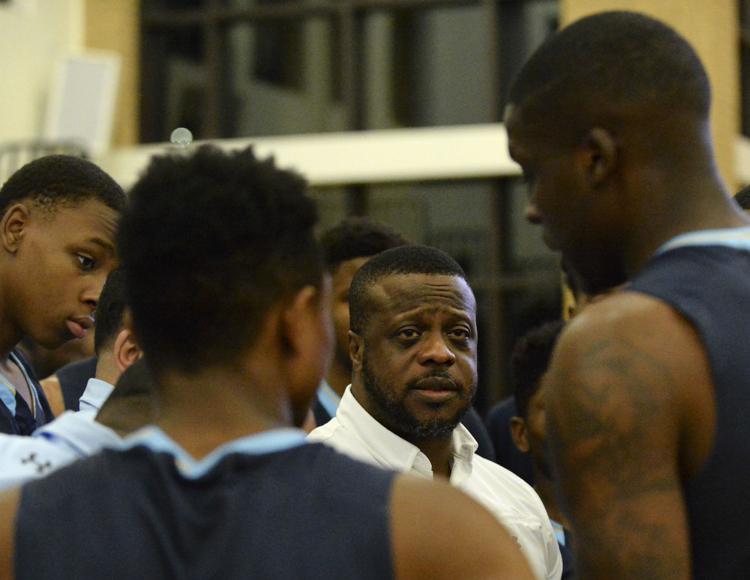 Jones is the boys basketball coach at perennial power Madison Prep. On this July Fourth, he tells staff writer Robin Fambrough he's celebrating being an American while also hoping real change comes from the recent protests around the country:
Jeff Jones built Madison Prep into a traditional boys basketball power. He also served nine years in the Army that provided a foundation for his passion and success.
Both factors frame his view of the Fourth of July and racism in our society.
"(Fourth of July is) an American holiday and if you're Black, you are an American. However, celebrating it should not take away from your message. I think sometimes people confuse the two. Kneeling (during the national anthem) and Black Lives Matter are not a show of disrespect for the military.
"They are messages about a need for police reform and accountability. How do you change racial inequality? How do we get there? What comes next? No one has that answer."
Military service cleared the way for Jones to attend Southern University and launch a coaching career. The military offered some complex life lessons that ring true today.
"There was racism in the military. That was the first time I could honestly say I had White friends. I was in combat arms. I did not go to combat, but you train for that. You work hand-in-hand with each other because your life depends on it. There were two guys — I learned their culture and they learned mine. It opened our eyes."
Over the years, Jones has become adept at basketball game plans. He's anxious to see what "game plan" America develops after July 4.
"Protests are a message, too. We can't protest every night. We have to figure out where we go from here."
Lamarcus Lee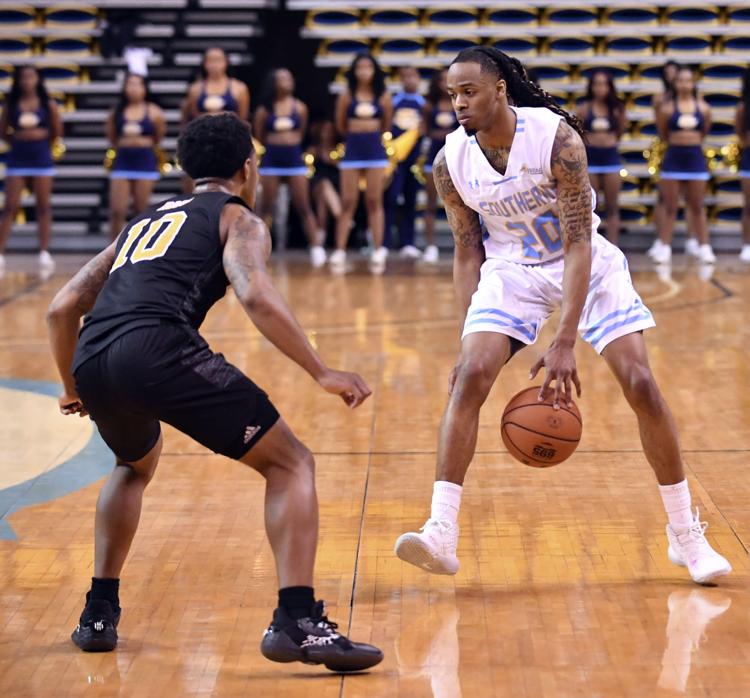 Lee is a fifth-year senior guard on Southern's basketball team. The Baton Rouge native starred at Scotlandville High and has a degree in criminal justice. On this July Fourth, he wants to share the holiday with his niece. Staff writer Robin Fambrough chronicles his story:
"The thing I loved the most about the Fourth of July growing up was the fireworks. Since March, I have stayed at home more. The other day when I went out, I made sure I picked up some fireworks for my niece. I want her to see that and enjoy it, too.
"Regardless of what is going on now, it (Fourth of July) should be celebrated. People died for our country and you must respect that. We just need to get to where all people get the same level of respect."
Lee, 23, starred at Scotlandville High before playing at junior colleges in Mississippi and Texas. He now sees a world that is more complex than fireworks.
Yes, Lee slips into local gyms to practice long-range jumpers from time to time to prepare for a redshirt senior season. He earned a bachelor's degree in criminal justice in December and hopes to attend law school.
One day, Lee hopes to be part of the solution to the nation's racial and social issues.
"We need to stay together as a nation — not keep arguing about who is right or wrong — and work to make systemic changes. We need to look at cases like the one with George Floyd closely.
"How would it be different if it had been a White man and the officers were Black? Why would it be different? It should not be about race … it should be about what is right and wrong. And about making consequences the same."
Credit: Source link